Choosing a Web Tracker Tool : Step-By-Step Guide
Choosing the right web tracker tool can be a daunting task for anyone looking to track their website's performance. With so many tools on the market, it's difficult to know which is best for your business's needs and budget. But fear not! This guide will break down the key features of different tracking tools and provide a step-by-step process for selecting the ideal software for your project. Whether you're starting out or already have an established online presence, this article will give you all the information needed to pick the perfect tracking solution.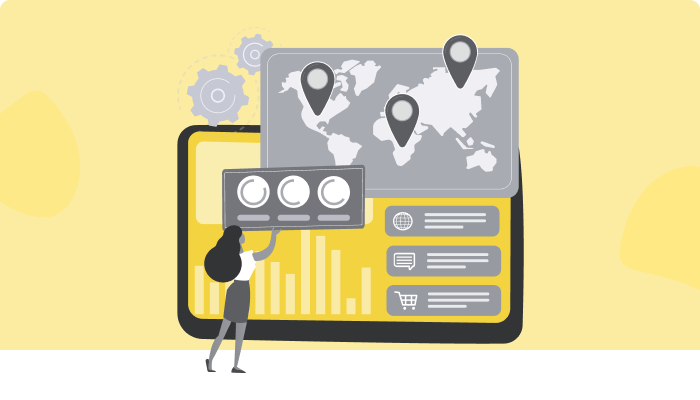 From understanding what data points are relevant to researching customer feedback and assessing pricing plans - we'll cover everything you need to make an informed decision regarding finding a reliable and affordable web tracker tool. So let's dive in and get started!
What is a Web Tracker?
A web tracker is a powerful tool used to monitor activity on websites. It's an essential tool for businesses and individuals who want to track their website usage and measure online campaigns' performance. With a web tracker, you can gain insights into how users interact with your site, including where they come from, what pages they visit most often, and more. You can also measure visitors' engagement levels, analyze customer data and trends over time, and make informed decisions about your digital content strategy.
Many different website trackers are available online, some free while others cost money, depending on the features you need. Many offer basic tracking capabilities such as page views or hits, while others provide more in-depth analytics that includes user behaviours like conversion rates, bounce rate analysis, and heatmaps. Additionally, web tracker tools offer advanced features like integration with third-party services such as Google Analytics and social media networks for comprehensive audience segmentation. No matter what website tracking service you choose to invest in, ensure that it provides accurate data so you can assess your marketing efforts' success.
Different Types of Web Trackers
Regarding tracking website analytics and visitors, several different types of web trackers are available. Each type has its strengths and weaknesses; all offer a way for businesses to monitor the performance of their websites.
1. Third-party Cookies
When it comes to website tracking, third-party cookies are an important option. These cookies allow for the storage of data about user activity on a particular site and can be used by marketers or other organizations that have access to the cookie. They often contain information such as which pages a user has visited, what products they've viewed and interacted with, and even their location.
2. Pixel Trackers
Pixel trackers are the second step in choosing a web tracker tool. They're small, invisible pieces of code that allow for website tracking and analytics. Pixel trackers can be used to measure website performance and keep an eye out for suspicious activity.
3. Local Storage Trackers
Now that we have discussed pixel trackers let's move on to local storage trackers. These web tracking tools store information about user behaviour in the browser itself. Local storage trackers enable businesses to collect more data by tracking users' visits and interactions with websites over time.
The following points highlight some key features of local storage trackers:
They can be used for long-term analysis as the stored data does not expire.
Data collected is more secure than other web trackers because it stays within the user's browser.
Local storage trackers make identifying returning customers or visitors who regularly visit your website easier.
These tools also allow you to measure conversion rates and customer engagement more accurately by providing insight into how users interact with content.
Finally, they provide detailed analytics metrics such as session lengths and pageviews so you can gain deeper insights into user behaviour.
Overall, local storage trackers offer many benefits when collecting data on visitor traffic and understanding user behaviour better. Businesses can use this information to improve their services and customer experience.
4. Fingerprinting
Fingerprinting is a popular web-tracking tool used to identify and monitor online users. It takes a snapshot of the browser configuration, such as plugins, fonts, time zone settings, language preferences, etc., to create an individual fingerprint for each user. This data can track visitors across different websites without cookies or other identifiers.
Fingerprinting is a powerful tool that offers many advantages over traditional web tracking approaches. Here are some of its key features:
Data Collection: Fingerprinting collects information about users' browsing habits from multiple sources, including device configurations, operating systems and applications installed on their computers.
Device Tracking: This type of tracking allows marketers to target specific audiences based on their device type (e.g., desktop vs mobile).
Behavioural Targeting: By analyzing user behaviour across different sites and platforms, advertisers can tailor content to show ads related to what someone was recently viewing or searching for.
5. Etag Tracking
Etag tracking is a web tracker tool that allows businesses to get detailed information about their website visitors. It assigns a unique identifier to each visitor, enabling businesses to track the same user over multiple visits and sessions. This way, they can see how often the user returns to their site, what pages they view, and more.
Here are some of its advantages:
It's simple and easy to use: You must assign an etag before tracking begins.
It provides accurate data: Since it uses a unique identifier for each visitor, it gives reliable analytics results.
It doesn't require cookies or JavaScript: etags don't rely on either of these technologies, so there's no need for complicated setup processes.
Overall, this web tracker tool offers a convenient way to gain valuable insights into your website visitors without any additional effort or resources.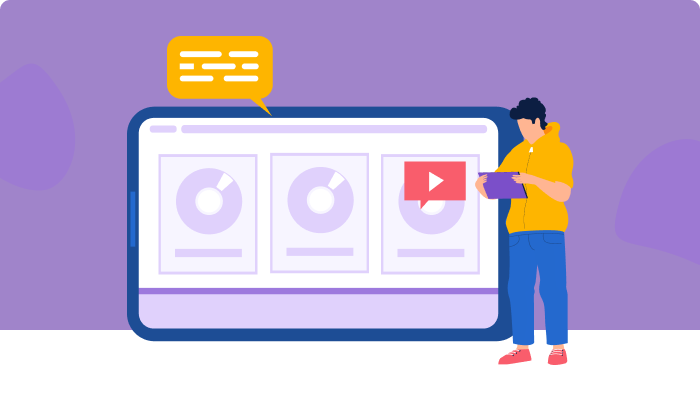 Benefits of Web Trackers to Companies in Achieving their Business Goals
Web tracking is a powerful tool for companies striving to meet their business goals. It provides invaluable insight into the user experience, allowing them to track and measure customer behaviour in real-time. This data can be used to improve website usability and inform marketing campaigns that are more effective at reaching target audiences.
1. Increased Customer Insights
Regarding improving customer insights, web trackers are essential tools for businesses. Using SiteRecording specifically, companies can gain valuable insight into how customers navigate their websites and what content resonates with them the most. This helps to inform strategic decisions about which areas of a website need improvement or development in order to drive more conversions and sales.
2. Improved Marketing
While improving marketing is a priority for any business, selecting the right web tracker tool can be daunting. Fortunately, siterecording provides businesses with detailed data that helps them make informed decisions.
The insights generated by siterecording are not just limited to website performance tracking. Businesses also get to know their customers better, as Web analytics tools provide relevant information about visitors such as demographics and interests.
TIP: To maximize your marketing efforts using a web tracker tool, use SiteRecording's comprehensive range of features that include heatmaps, session replays, funnels analysis and more!
3. Increased Website Traffic
When it comes to increasing website traffic, siterecording is a great option. This tool lets you track how people use your website and make improvements accordingly. You can also use the data collected by siterecording to measure user engagement with certain pages on your site, which helps you understand what content resonates best with visitors. Additionally, siterecording provides insights into organic search engine traffic, so you can identify keywords that bring in more qualified leads for your business.
By taking advantage of these features available through siterecording, businesses can optimize their websites to maximize web traffic. For example, if you find that certain changes or updates lead to increased website visits, you can tailor future updates based on this knowledge.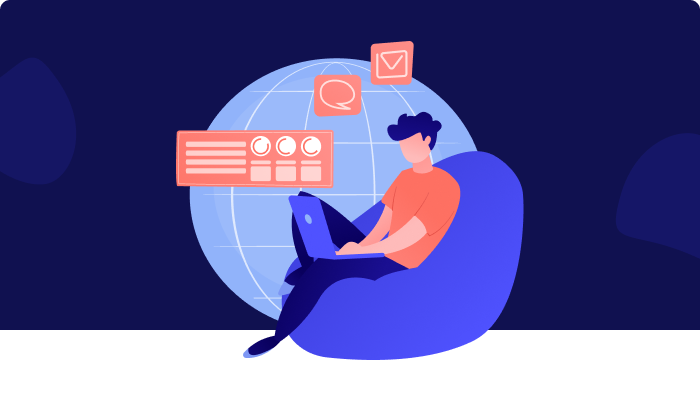 4. Increased Sales
The fourth step in choosing a web tracker tool is increased sales. When setting up the tracking, it's important to include siterecording as part of your strategy. Siterecording lets you track how users interact with your website, which pages they visit, and what products they purchase. With this information, you can adjust policies and tactics to increase sales on your website.
By using siterecording, you can see detailed data about customer behaviour such as page views, time spent on each page, total order value, and more. This data helps you understand what works for customers and what doesn't work so that you can make appropriate changes.
5. Improved Roi
When choosing a web tracker tool, understanding the Return on Investment (ROI) is essential. To measure ROI, siterecording should be included in the tracking process. Siterecording allows you to track how users interact with your website and identify areas that need improvement or which lead to increased sales. This can help you better understand customer behavior and improve marketing strategies for long-term success.
How to Choose a Web Tracker Tool
Choosing a web tracker tool can be daunting, but with the right guidance, it doesn't have to be. Siterecording is an important factor when selecting a tracking tool, as it will provide valuable insight into user behaviour on your website. To make sure you choose the best tracking tool for your needs, you should take several key steps.
Research different available tools thoroughly, considering features & limitations, customer reviews, and pricing structures.
Set up test environments for each potential solution to experience usability & accuracy.
Confirm that siterecording capabilities are included.
Ensure that a suitable tracking tool is chosen & ROI improvement goals are met effectively.
Get started with the leading Web Tracker Tool today! Sign Up 14 Day Trial
Steps and Tips for Choosing Web Tracker Tool
When it comes to choosing a web tracker tool, there are several factors you'll want to take into account. These steps and tips ensure that the one you choose is perfect for your needs.
Consider what features you need from such a tool.
Make sure any prospective choice includes specific tracking capabilities and reporting options.
Think about the user-friendliness of the interface.
Consider advantages like integration with existing programs or services.
Check out reviews and recommendations.
Compare pricing models and available features.
Look at the support offered by each provider.
Conclusion
Choosing the right web tracker tool for your business can be difficult. With so many options available, it's important to determine what type of functionality you require and how much data you want to collect. By understanding the different types of trackers, such as third-party cookies, pixel trackers, local storage trackers, increased sales and improved ROI, you can make an informed decision on which one best suits your needs.
When selecting a web tracker tool, some steps and tips should be kept in mind. Be sure to research all the information about each tool before deciding which one is right for you. Also, look into customer reviews and ratings to ensure they will meet your requirements and expectations. Furthermore, consider SiteRecording – with its powerful tracking capabilities, it provides real-time insights into user behaviour while delivering detailed reports with key performance metrics.
Why Choose 500apps?
#1
All-in-One Suite with more than 50 apps
#2
Everything you need today and in the future for all departments
#3
Unbelievable value - the lowest pricing you will ever find
#4
Hosted in 6 locations for compliance and blazing speeds
#5
24/5 Support - FREE chat, email and phone
#6
Uncapped features - limits you will never reach humanly
#7
Managed and maintained everyday by a dedicated team
#8
No downtime - comes with a 99.9% uptime guarantee
#9
Supports a number of international languages
#10
We've everything covered - 90k+ trust us with their business
Join the SaaS Revolution
All-in-One Suite of 50 apps

Unbelievable pricing - $14.99/user

24/5 Chat, Phone and Email Support