12 Best Service Desk Software In 2023
Finding the best service desk software for your business can be challenging. There are hundreds of solutions available, and each one has its own unique features. With so many options to choose from, how do you know which is right for your company? The answer lies in knowing what criteria to look for when selecting a service desk solution.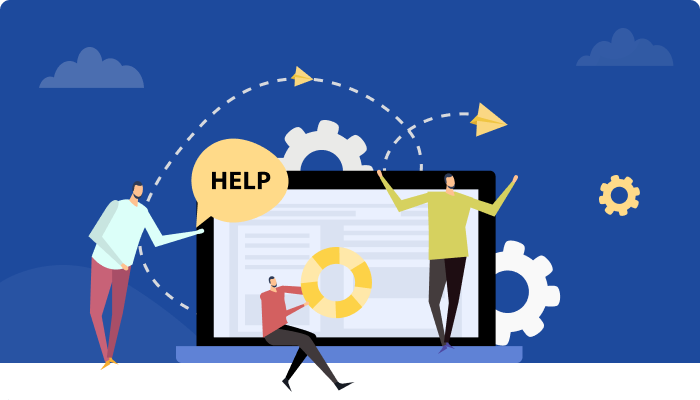 This article will take an in-depth look at the 12 best service desk software programs on the market today. We'll review their key features and provide our expert opinion on which ones stand out above the rest. This guide should help you decide which system is most suitable for your organization's needs.
Service Desk Software: Definition, Functionality And Importance
Definition: A service desk is a central point of contact for employees seeking IT support, and helpdesk software provides the tools needed to manage these requests. Service desk software streamlines ticketing, incident management, asset tracking, change management and knowledge base. It also helps organizations to improve customer satisfaction by providing an efficient way to deliver high-quality services in response to inquiries.
Functionality: Service Desk Software can provide various benefits, including improved productivity, cost savings and better collaboration between departments. Automated features such as self-service portals enable customers to resolve their issues quickly without having to wait for assistance from the team. Additionally, it gives businesses access to valuable analytics that can optimise operational performance and improve customer experience overall.
Importance : Helpdesk support software allows companies to efficiently handle service requests with increased visibility into every step during resolution. This enables teams to create solutions that are more effective while delivering exceptional customer experiences at the same time. With this type of system in place, organizations will have the resources they need in order to maximize efficiency when responding to tickets or resolving any issue that arises.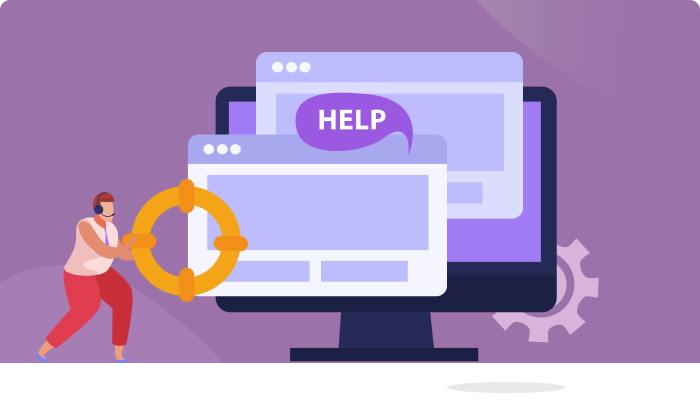 Key Features Of A Good Service Desk Software
Good help desk software is essential for improving customer service and providing effective support. It should include a range of features to ensure that it meets the needs of any organization while delivering excellent customer experience. From automated ticketing systems to live chat options, these are some of the key features that make up good service desk software.
Provide quick access to knowledgeable agents.
Streamline processes with automated ticketing systems.
Integrate with popular communication platforms.
Offer comprehensive reporting capabilities.
Provide easy navigation through complex menus.
Integrate self-service tools into the service desk support platform.
With all these features combined together, your organization will be able to deliver top-notch customer service with minimal effort and cost, allowing you to stay competitive in today's market.
12 Best Service Desk Software
When it comes to finding the best service desk software in 2023, there are many factors that should be taken into consideration. From Support.cc's comprehensive list of key features, to a wide array of integrations and capabilities, selecting the right IT service desk tool is an important decision for any business or organization. Here we look at 12 of the top-rated options available this year:
Zendesk
Zendesk is one of the best service desk software programs available in 2023. It's cloud-based and has a wide range of features and integrations that make it highly customizable to meet your exact needs. Plus, its simple user interface makes it easy to use, even for those who are unfamiliar with technology.
With Zendesk, you get more than just an efficient way to manage customer requests - you also get reliable customer support and analytics tools to help you better understand what your customers need. Its advanced automation capabilities allow you to automate time-consuming tasks while still providing quality customer service. And if needed, there's always a team of experts ready to lend their expertise.
Freshdesk
Freshdesk is great for those looking for the best service desk software in 2023. Its a user-friendly interface, and comprehensive customer support tools make it ideal for businesses of all sizes. The platform offers everything from self-service portals, mobile apps, knowledge bases, ticket management systems, chatbots, and more, making Freshdesk an easy way to provide excellent customer service.
The Freshdesk suite provides powerful automation capabilities that enable users to automate time-consuming tasks like routing tickets or tagging them with relevant information. This increases efficiency and helps save time by ensuring that customers get quick responses. Additionally, its analytics feature allows teams to track key performance metrics so they can spot trends and maximize the effectiveness of their customer service efforts.
Servicenow
ServiceNow is an enterprise-level service desk software that's been rapidly gaining in popularity. It stands out for its scalability and ability to handle large and complex workflows. This makes it a great choice for organizations that need to manage multiple departments or serve customers across different markets.
One of ServiceNow's key features is its intuitive user interface, which helps streamline processes while keeping things simple enough for novice users. Automation capabilities mean you can set up rules to automatically assign tasks and route them quickly and accurately based on criteria like customer type or urgency. Plus, integration options make it easy to connect the platform with other tools used by your organization.
Jira Service Desk
Jira Service Desk is a powerful software solution for service desk management. It's built to help businesses manage customer support requests quickly and efficiently, allowing teams to streamline common processes and automate routine tasks. The software offers an intuitive user interface that makes it easy to get up and to run with minimal training while offering customizations so users can tailor the system to their organization's specific needs.
The platform offers robust features such as real-time analytics and reporting, which help organizations gain valuable insights into customer trends and usage of services. Jira Service Desk integrates seamlessly with other tools like Slack or Salesforce, providing customers with an all-in-one toolbox for managing service issues.
Connectwise Manage
Connectwise Manage is a powerful service desk software solution for businesses of any size. It allows users to easily manage, track and respond to customer issues from beginning to end. The platform uses automation tools and analytics to help simplify IT processes and improve operational efficiency.
One of the key features of Connectwise Manage is its ability to customize workflows according to individual business needs. Its integration with several third-party applications enables teams to streamline their processes and quickly address customer inquiries in real-time. Additionally, the platform provides access control settings that allow administrators to grant different levels of user permissions within an organization.
Manageengine Servicedesk Plus
ManageEngine ServiceDesk Plus is an excellent service desk software choice for 2023. It comes with a wide range of features that make it suitable for any organization, no matter the size or complexity of its operations. This makes it ideal for businesses looking to streamline their customer service processes and improve efficiency.
ServiceDesk Plus offers automation capabilities, customizable workflows and self-service portals, which can be used to reduce manual labour and help customers find answers quickly without having to contact support staff directly. Additionally, its integration with other applications means users have access to a variety of data sources in one place, allowing them to manage incidents across departments and teams better. The platform also provides detailed reports on performance metrics, giving organizations real-time insights into user issues and trends so they can take corrective measures promptly.
Sysaid
Sysaid is an excellent service desk software choice for 2023. It offers many features, including a ticketing system, asset and inventory management capabilities, configuration item tracking, knowledge base functionality, and more. In addition to the core features of Sysaid, users can also take advantage of its customizable dashboard, which allows them to create their own widgets that show real-time data for quick access to any information they need.
The user experience with Sysaid is quite friendly, it has a modern interface that's easy to navigate, as well as powerful automation tools. Plus, it provides multi-channel support such as live chat and email integration so customers can get help quickly when they need it.
Overall, Sysaid is a great option if you're looking for top-notch service desk software in 2023. Its robust feature set makes it suitable for businesses of all sizes while still providing ample customization options. Whether you are just starting out or already established in your industry, this software will provide everything you need to keep operations running smoothly.
Cayzu
Cayzu is a cloud-based service desk software suite that helps companies streamline customer support and IT operations. It enables users to create custom workflows, automate repetitive tasks, manage projects efficiently, and access real-time insights for better decision-making. With its intuitive user interface, Cayzu makes it easy to keep track of all the details related to customer support and IT services.
The platform provides robust ticketing capabilities that allow users to respond quickly to customer inquiries with pertinent information or direct requests as necessary. Additionally, Cayzu offers event management tools that enable organizations to effectively monitor system performance while also staying up-to-date on changes in their environment. Cayzu's reporting features provide detailed insights into operational processes so that teams can adjust accordingly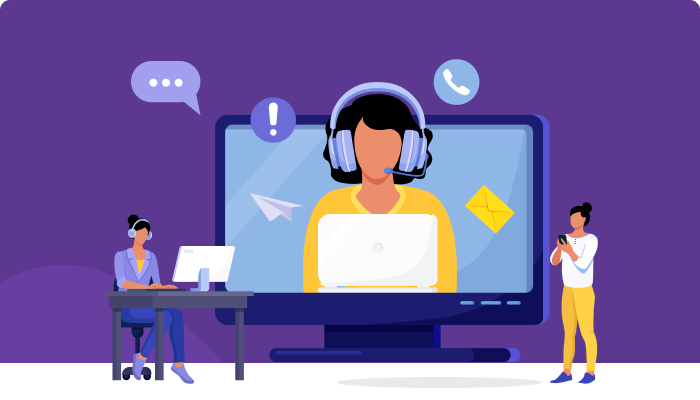 Spiceworks Help Desk
Spiceworks Help Desk is an award-winning IT service desk software solution that has been helping businesses streamline their IT operations since 2006. The platform includes a range of features such as ticket tracking, asset management and self-service portals that allow users to manage all aspects of their helpdesk in one place easily.
The advantages don't end there, Spiceworks also comes equipped with powerful reporting tools to track performance metrics over time, allowing you to see where improvements need to be made and quickly identify trends or issues.
Cayuga
Cayuga is a highly-rated help desk software platform for businesses of all sizes. It offers various features to ensure superior customer experience and streamlined operational performance. Cayuga facilitates comprehensive ticket management, automates communication channels, provides powerful analytics tools, and integrates with third-party applications.
The software interface is user-friendly and simple to navigate, allowing users to access information and find solutions quickly. Cayuga also comes equipped with a range of reporting mechanisms that provide visibility into key business metrics such as resolution times and agent productivity levels. Additionally, it allows IT teams to customize workflows according to their specific needs and preferences.
Support.cc
Support.cc is a comprehensive service desk software provider for businesses of all sizes. This tool offers an array of features that help organizations streamline their customer support processes. It has automated workflows, ticketing systems, and self-service portals to minimize manual labor and enhance efficiency. Additionally, Support.cc comes with powerful analytics tools so companies can measure their progress over time and make data-driven decisions quickly. Here are some of the reasons why Support.cc Help Desk can be your best choice for 2023:
It offers 24/5 customer support with response times that average under 30 minutes.
It provides secure data storage with role-based access control and advanced encryption technologies.
It integrates seamlessly with existing systems like Microsoft Active Directory and other popular third-party applications.
Its user interface is intuitive, customizable and easy to use - making it suitable for both technical and non-technical teams.
The platform also provides a wide range of integrations with other popular business applications like CRMs and email marketing platforms, allowing users to create seamless experiences across multiple channels. This helps them respond faster to inquiries by providing accurate information in real time while automating mundane tasks such as tracking leads or following up on emails. Moreover, the user-friendly interface makes it easy for anyone to set up and use the system without technical knowledge or experience.
Support.cc stands out from its competitors due to its cost-effectiveness, customers only pay for what they need, which means no hidden fees or extra charges for additional services or upgrades. The customer support team is highly responsive, ensuring users get timely responses when they have questions or require assistance. All these factors make Support.cc one of the best service desk software solutions in 2023.
Get started with the leading Service Desk Software today! Sign Up 14 Day Trial
Conclusion
In conclusion, service desk software has become essential for organizations to provide efficient and effective customer support. It enables companies to better manage their inquiries, tickets, requests and incidents cost-effectively. From Zendesk and Freshdesk to Cayzu and Spiceworks Help Desk, there are many options available that offer various features but Support.cc stands out as one of the best service desk software in 2023 with its comprehensive range of features such as a ticketing system, automated workflows, knowledge base management and integration capabilities. With the right tools in place to ensure your customers have access to quick resolutions when they need it most, you can improve customer satisfaction scores while reducing operational costs simultaneously.
Why Choose 500apps?
#1
All-in-One Suite with more than 50 apps
#2
Everything you need today and in the future for all departments
#3
Unbelievable value - the lowest pricing you will ever find
#4
Hosted in 6 locations for compliance and blazing speeds
#5
24/5 Support - FREE chat, email and phone
#6
Uncapped features - limits you will never reach humanly
#7
Managed and maintained everyday by a dedicated team
#8
No downtime - comes with a 99.9% uptime guarantee
#9
Supports a number of international languages
#10
We've everything covered - 90k+ trust us with their business
Join the SaaS Revolution
All-in-One Suite of 50 apps

Unbelievable pricing - $14.99/user

24/5 Chat, Phone and Email Support