11 Best Practices for Using Chrome Notifications Effectively
Chrome notifications help you stay up-to-date with your online activity. Learn 11 best practices for using Chrome notifications effectively, and make the most of your notifications experience.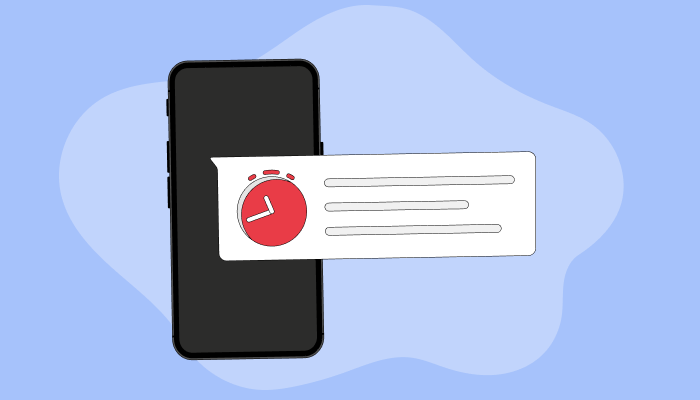 Whether it's keeping your work on track or staying up-to-date with what's happening in the world, there are plenty of creative and productive uses for this versatile web browser feature. We've put together 11 best practices to help you use Chrome notifications more effectively. From setting reminders to creating customized alerts, we'll show you how these handy little pop-ups can revolutionize how you get things done. With our expert tips, you'll be able to stay organized, informed and ahead of the curve. Read on to learn all about using Chrome notifications like a pro!
At first glance, Chrome notifications may seem like just another technology tool, but they're so much more than that. When used correctly, they can help you declutter your workspace, collaborate better with colleagues and even keep tabs on newsworthy topics around the globe. So if you're ready to take advantage of these powerful features, let's dive right into it!
Basics of Chrome Notifications - What and Why?
Chrome notifications are web push notifications sent to your browser from a website or app. When used correctly, they can help you stay up-to-date with the latest news and updates about your websites or services. Push notifications for websites allow companies to keep their users informed in real-time without needing them to go to the site directly.
Chrome notifications are unobtrusive and require only a simple click on the bell icon to enable them. They are designed not to interrupt users while working, meaning no annoying popups. Easy opt-out options allow people to control what type of notifications they receive and when. In short, chrome notifications offer an effective way for businesses to communicate timely information with their customers at minimal disruption. They provide an opportunity for companies to increase engagement and build trust by respectfully providing relevant content.
How to Turn off Chrome Notifications?
For many users, chrome notifications are a helpful way to stay up-to-date with their online activities. But if your computer is overloaded with too many pop-ups and alerts, it's time to learn how to turn off the notifications. Here's what you need to do:
Open Chrome browser.

Click on the menu icon at the top right corner of the screen.

Select 'Settings' from the dropdown menu.

Scroll down until you see the 'Advanced' settings option and expand it by clicking on the arrow mark next to it.

Scroll down under the Advanced settings section and look for the 'Content Settings' button.

In the Content Settings window, select the Notifications tab.

To stop receiving notifications from those sites listed below, choose either Block or Ask (default) option as per your preference.

Click on the 'Done' button to save the changes.
In addition to turning off chrome notifications manually using these steps above, here are some other tips for effective use of them:
Prioritize Important Messages: Only allow critical emails and messages through while disabling others like marketing emails etc.

Customize Sounds & Vibrations: Create customized sound profiles so each message type has a unique alert.

Take Advantage of Do Not Disturb Mode: Enable DND mode when working on something important or during meetings/classes.
So now you know how easy it is to control chrome notifications on your device! By following these simple steps, you can make sure that your computer always receives just the right kind of alerts without being overloaded with unnecessary ones.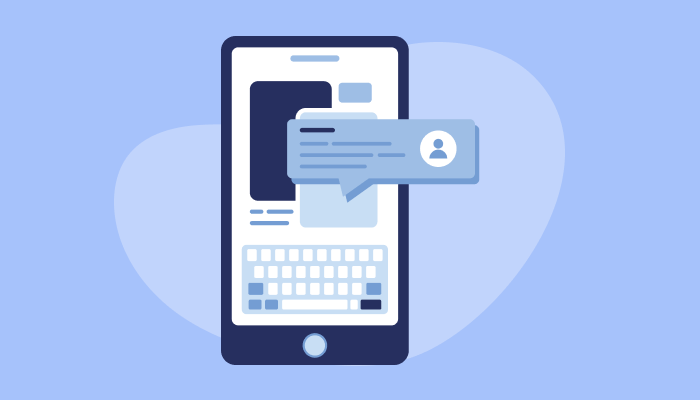 Best Practices for Using Chrome Notifications Effectively and Responsibly
Chrome desktop notifications are a great way to stay in the loop on updates, news, and messages. However, they can become intrusive and annoying if used incorrectly or too often. To get the most out of your chrome notifications while avoiding these issues, you should follow certain best practices.
Ensure That Notifications Offer Value
When using Google Chrome notifications effectively, ensuring they offer value is key. Notifications should be informative and useful, providing users with information that makes their lives easier or more enjoyable. This can include anything from special offers and discounts to weather updates and news stories.
Including PushNinja in your notification strategy will ensure you're creating the most effective notifications for your audience. Through this platform, you can personalize messages, so they feel tailored specifically to each user's interests. You can also schedule when notifications are sent out during peak hours of engagement for maximum impact.
Use Notifications To Inform Users
Using notifications to inform users can be a powerful tool for keeping customers engaged and increasing user retention. Notifications provide an effective way of delivering important updates, such as new features or sale information. With the right approach, you can use notifications effectively without annoying your users. Here're four best practices for using Chrome notifications:
Pay Attention to Google Push Notification Settings: To ensure your messages are delivered successfully, it is worth checking out the available options in Google's push notification settings. This will enable you to ensure that all message types are sent correctly and timely according to each device's specifications.

Personalize Content: When sending notifications, try personalizing them with specific details like customer name or product recommendation based on their activity history on the app/website.

Use Pushninja: Leverage PushNinja's comprehensive feature set, which includes segmentation tools allowing you to target select audiences with relevant content. This helps save time by avoiding unnecessary delivery of irrelevant messages while reducing unsubscribes due to spammy messaging.

Test & Optimize: Regularly test different approaches and keep track of performance metrics such as open rates, click-through rates and conversions from each campaign to determine what works best for your audience. This will help ensure that future campaigns are successful and meet business objectives over time.
By following these guidelines, businesses have access to a powerful communication channel which allows them to stay connected with their customers at all times in an engaging manner - helping increase engagement levels, brand loyalty and, ultimately sales revenue!
Don't Overuse Notifications
It's important to remember that notifications should be used judiciously. Overusing notifications can lead to negative user experiences and annoyance with promoting the product or service. Pushninja is an excellent tool for controlling how often users receive notifications, as it allows for flexible scheduling and delivery of messages and notification popups.
Offer The Ability To Opt-Out
Notifications are an effective way to keep users engaged, but they can quickly become overwhelming if overused. Businesses must allow their users to opt out of notifications when necessary. This way, customers control which notifications they receive and don't feel bombarded with too many popups.
For example, PushNinja provides a feature that allows users to opt-out of receiving notification popup messages at any time. When a user chooses this option, he/she will no longer be disturbed by unwanted notifications and will only get relevant information about products or services without feeling overwhelmed. Plus, companies still benefit from being able to send out news updates, all while respecting the customer's preferences.
Ensure That Notifications Are Relevant
When it comes to using chrome notifications, relevance is key. You want your users to receive messages that interest them and relate directly to their interests or needs. One of the best ways to ensure this is through drip marketing with PushNinja. Drip marketing allows you to send specific messages at regular intervals so that your users only receive content when they need it or have expressed an interest in a particular subject. Here are three tips for using effective chrome notifications:
Use PushNinja's automated segmentation feature to target certain user groups with relevant content.

Leverage data points such as location, device type, and language preferences to tailor each message more specifically.

Monitor user engagement rates over time and adjust messages based on what works and doesn't.
Using these techniques can help ensure that every notification you send out via Chrome adds value for your audience rather than just becoming noise in their inboxes. With thoughtful targeting, engaging copywriting, and monitoring of performance metrics, you can create a great experience for everyone involved, from marketers who appreciate the impactful results to customers who enjoy personalized experiences tailored just for them!
Personalize Notifications
Personalizing notifications is key to leveraging Chrome's notification capabilities effectively. Through Pushninja, you can manage the notifications users receive from your website and customize them for their individual needs, allowing a richer experience to keep customers engaged. With Pushninja, you can target specific user segments with personalized messages, giving them the incentive to return to the site or app. You also have better control over how often users are notified of new content or offers through different channels, such as email and SMS.
Using Pushninja allows you to create custom campaigns that capture users' attention while also managing their expectations about what kind of notifications they'll receive from your business. Additionally, it helps ensure that any message sent out via Chrome will reach its intended audience; this way, you won't encounter any issues related to spam filters blocking important updates from going out. So, by utilizing the features offered by both Chrome and Pushninja together, businesses can maximize effectiveness when sending out notifications on the web.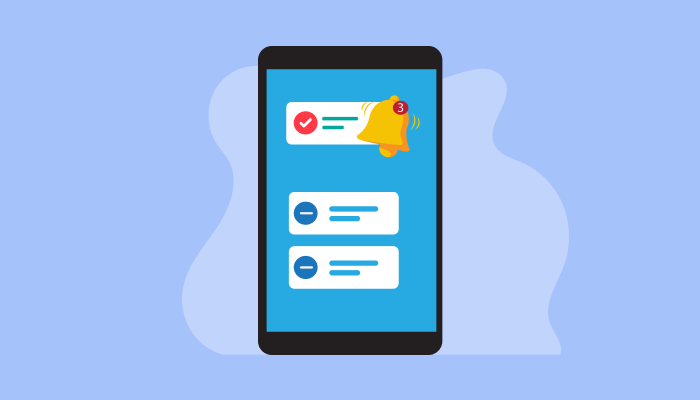 Keep Notifications Short And Sweet
When it comes to effective communication, brevity is key. Chrome notifications are no exception. They should be short and sweet to get the message across quickly and effectively. This is especially important if you're using pushninja, as a long notification will often end up being cut off on the user's device.
If you're utilizing pushninja for your chrome notifications, make sure that users understand what action needs to be taken immediately. Include the most relevant information at the beginning of any messages sent out through pushninja so that your audience gets all the necessary details without reading too much text.
These tips will help ensure that your chrome notifications remain concise yet powerful enough to deliver their intended message every time!
Utilize Rich Notifications
When it comes to utilizing rich notifications, Pushninja is the perfect tool. It allows for custom images, buttons and other elements that can be used to make your notification stand out from the crowd. By adding additional features such as these, you'll be able to craft a more eye-catching alert that will help draw attention and engagement with your content. Here are some of the key benefits of using rich notifications:
They provide an enhanced visual experience by including images and other visuals alongside text messages.

You can add call-to-action buttons that direct users straight to relevant areas on your website or app.

With multiple language support, you can send different versions of notifications in different languages depending on who is receiving them.

Rich notifications also offer better personalization capabilities to tailor each message for specific user segments.
Rich notifications have become increasingly popular over recent years due to their ability to create a truly personalized experience for end-users. This helps businesses increase customer engagement and conversions while ensuring they deliver timely and relevant information. As such, leveraging the power of Pushninja's rich notifications effectively boosts conversions through Chrome Notifications.
Utilize The Rich Notification Api
Utilizing the Rich Notification API can be an incredibly powerful tool for leveraging Chrome notifications. This API allows users to create more complex, interactive notification forms to increase engagement and drive more user action. For example, using Pushninja's push-notifications SDKs, you can include buttons with each notification, allowing your users to complete simple tasks directly from their browser without having to leave the page or access a separate website.
Test And Track Notifications
Testing and tracking notifications are an important part of using Chrome Notifications effectively. With the right tools, you can ensure your notifications hit their mark and drive engagement. PushNinja provides a rich notification API that not only allows for customizing messages but also helps track how effective they are. Here's what you should be doing to test and track notifications:
Test out different versions of your notifications to see which ones have better performance.

Track analytics such as click-through rates or impressions from each message sent out. This will give you valuable insights into which variants work best with your target audience.

Monitor customer feedback about your notifications to determine if any changes need to be made to improve effectiveness.
By testing and tracking notifications, you'll be able to optimize them for maximum impact, ensuring that Chrome Notifications are used effectively for user engagement and business success.
Get started with the leading Chrome Notifications Software today! Sign Up 14 Day Trial
Conclusion
Notifications are a powerful way to engage with users, but developers and website owners need to use them effectively. By following the best practices outlined above, including ensuring that notifications offer value, informing users with relevant information, keeping messages short and sweet, utilizing rich notifications, using the Rich Notification API, and testing and tracking notifications, organizations can maximize the impact of their Chrome Notifications while still respecting user preferences.
Chrome notifications effectively keep users informed about updates or other timely information related to your organization. However, if used incorrectly, they can become intrusive or annoying. It's essential to ensure that you're providing valuable content in your notifications so that users have a reason to stay engaged with your product or service. With careful planning and attention to detail when crafting these messages, you can create an effective notification strategy that will help increase engagement and loyalty from your customers.
Using PushNinja is another great way to enhance the effectiveness of Chrome notifications. This platform offers targeted messaging capabilities and data-driven insights into how successful each message was at engaging users. By leveraging this technology alongside industry best practices for using Chrome notifications responsibly, businesses can create meaningful connections with their audience without overstepping user boundaries or expectations.
Why Choose 500apps?
#1
All-in-One Suite with more than 50 apps
#2
Everything you need today and in the future for all departments
#3
Unbelievable value - the lowest pricing you will ever find
#4
Hosted in 6 locations for compliance and blazing speeds
#5
24/5 Support - FREE chat, email and phone
#6
Uncapped features - limits you will never reach humanly
#7
Managed and maintained everyday by a dedicated team
#8
No downtime - comes with a 99.9% uptime guarantee
#9
Supports a number of international languages
#10
We've everything covered - 90k+ trust us with their business
Join the SaaS Revolution
All-in-One Suite of 50 apps

Unbelievable pricing - $14.99/user

24/5 Chat, Phone and Email Support