Maximizing the Potential of Your LMS Portal: Tips and Tricks for Effective Use
Do you need help to make the most out of your Learning Management System (LMS) portal? Do you feel like it's not performing as well as it should be? Don't worry, with a few tips and tricks. You can quickly start maximizing its potential.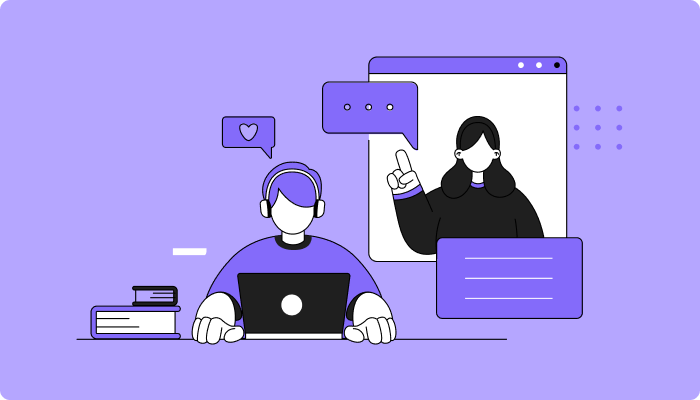 This article will discuss how to use an LMS portal effectively and efficiently. We will cover topics such as keeping track of learner progress, creating engaging content that holds learners' attention, and using analytics to measure success. With these strategies, you can easily turn your LMS into a powerful learning tool.
We'll advise when and why you might want to switch up your approach or consider switching providers for better performance. Whether you're just starting out with an LMS or have been using one for years, there is always room for improvement! Read on to find out more about unlocking the full potential of your LMS portal.
What Is LMS Portal?
A Learning Management System (LMS) portal is a platform designed to facilitate and manage the educational process. It offers many features, such as tracking student progress, administering assessments, providing feedback on students' work, delivering content, and much more. Teachers can use an LMS portal in K-12 schools or universities to organize their courses, deliver materials to students, track progress over time, and provide feedback.
Effective use of an LMS portal allows educators to maximize its potential for increased engagement with their students. The various tools available within an LMS make it easier for instructors to assign tasks that are tailored specifically for individual learners. Teachers can also access historical data from previous classes when creating future curricula or activities. This helps ensure that each course is relevant and engaging for all involved parties.
Using an LMS portal can help streamline teaching processes while enhancing learning outcomes at the same time. By effectively leveraging its numerous capabilities, educators can create dynamic learning experiences that will keep students motivated and engaged throughout the semester!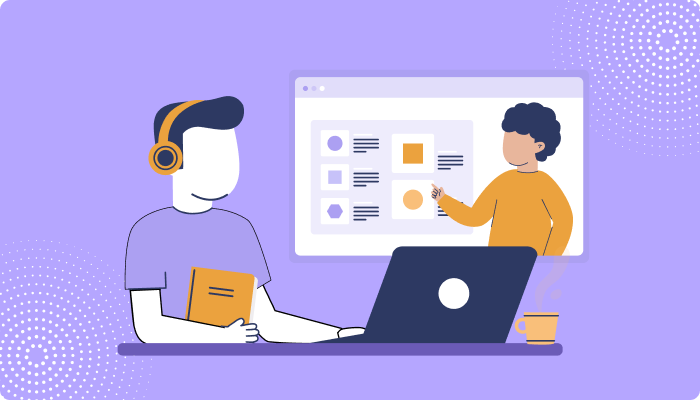 Common Challenges and Solutions for Implementing an LMS Portal in Your Organization
The implementation of an LMS Portal in an organization can present some challenges. Many organizations may need to become more familiar with eLearning platforms and course management, making it difficult to get started. However, several solutions can help ensure the successful integration of these technologies into your business operations.
Provide clear training and instructions for each user.
Provide detailed feedback and support when setting up or troubleshooting the system.
Ensure that all employees feel supported throughout the process.
By taking proactive steps such as offering comprehensive onboarding materials and quality customer service, businesses can maximize their potential by successfully integrating LMS portals into their workflows. Doing so allows them to leverage these tools to increase collaboration, streamline processes and improve employee engagement, ultimately resulting in greater productivity for their workforce.
7 Features to Help You Find the Best LMS Portal
Finding the right LMS system for your organization can be a difficult task. It's important to consider all of the features and tools that you need in order to maximize the potential of your portal. To help you with this process, here are seven key features to look out for when selecting an LMS portal:
User-Friendly Interface
Having a user-friendly interface is essential when finding an effective learning management system (LMS) portal. Fortunately, LMSNinja provides users with the perfect blend of convenience and control when managing their learning content. This platform gives users access to features such as custom course creation, detailed analytics and reporting capabilities.
Reporting And Analytics
Reporting and analytics are essential elements of a successful LMS portal. With the right tools, you can gain valuable insights into how your users interact with your content and create meaningful reports that allow you to assess your progress and identify opportunities for improvement. To make reporting and analytics easier and more efficient, consider incorporating an LMS platform like LMSNinja.
LMSNinja provides comprehensive data analysis capabilities so you can better understand user behavior within your learning environment. It also offers automated report generation, making it easy to track key performance indicators (KPIs) in real time.
Gamification
Gamification is a great way to maximize the potential of your LMS portal. It can help create an engaging learning environment and encourage users to stay motivated when using the platform. Utilizing gamification through an LMS like LMSNinja allows you to design interactive lessons, provide leaderboards for challenge-driven activities, award badges as rewards and achievements, and track progress in real time. Here are three key ways to make use of this feature:
Make each lesson more interesting by adding points or rewards.
Encourage collaboration with challenges that require teams to work together.
Create friendly competitions with leaderboard rankings so learners can see their progression from one activity to another.
By implementing these strategies, it will be easier for organizations and educators to develop effective training programs for their employees and students respectively. Moreover, it helps keep users engaged while they learn new information - thereby maximizing the potential of your LMS portal!
Mobile Responsiveness
Making sure your Learning Management System (LMS) is mobile responsive should be a key element in maximizing the potential of your LMS portal. Having an interface that is easy to use and navigate on different device sizes can increase engagement with users, as well as providing convenience for learners who are using their smartphones or tablets. At LMSNinja, our designs are all optimized for mobile responsiveness, so you don't have to worry about any compatibility issues.
Not only does having a mobile responsive design make it easier for users to access content from anywhere, but it also allows them to complete courses and activities quickly and conveniently. This means that more people will actually finish their coursework when given the option of doing so via their smartphone or tablet.
Integration Capabilities
Integration capabilities are key for maximizing the potential of an LMS portal. With integration, users can access content from multiple sources and create a more unified learning experience. A platform like LMSNinja allows organizations to integrate their existing resources quickly and easily.
In addition to allowing easy integration with other platforms, LMSNinja also provides seamless synchronization between different devices and systems. This ensures that any changes made in one place will be reflected across all integrated systems - making it easier to keep track of progress and stay on top of updates.
Customization Options
Customization options are key when it comes to making the most of your LMS portal. With advancements in technology, customization is easier than ever before - and with the help of a platform like LMSNinja, you can tailor your experience to fit any learning needs.
You'll be able to customize all aspects of your learning system from within one easy-to-use interface; this includes setting up automated messages for students' progress reports as well as organizing courses into categories based on topics or interests. You can even create custom tests and surveys that suit your specific requirements.
Support Services
Support services are an important part of a successful LMS portal. With the right support, users can maximize their potential with the system and make sure they're getting all that it has to offer. LMS portals often come with customer service options like email or telephone support as well as tutorials and user manuals. This is especially helpful for new users who have trouble navigating through the features and need assistance quickly.
Tips and Tricks for Effective Use of LMS Portals
When it comes to effectively using an LMS portal, plenty of tips and tricks can help maximize its potential. From taking advantage of features like LMSNinja's analytics tools to leveraging third-party integrations, here's a look at some essential steps for getting the most out of your platform:
Take full advantage of all available resources: If you're looking to get the most out of your platform, make sure you know what options are available. Many portals come with powerful built-in features like dashboards, reporting tools and even AI-driven insights. Taking the time to explore these elements will go a long way in helping you optimize your learning environment.
Utilize external integrations: With so many different third-party applications now available, integrating them into your LMS portal is becoming increasingly easier and more efficient. External applications such as video conferencing platforms or collaboration tools can enhance the user experience on your platform further or provide additional functionality that wasn't previously possible.
Create custom content experiences: Customized content experiences have become one of the main drivers behind successful digital learning initiatives. By creating customized eLearning modules tailored specifically to each individual's needs, organizations can ensure their users receive an optimal learning experience every time they log in to their portal.
Implement quality assurance processes: Quality assurance processes should be put in place when launching any new initiative within an organization, including those related to Learning Management Systems (LMS).
By following these best practices, companies can ensure they are making full use of their LMS portal while providing an exceptional learner experience along the way. Whether it's taking advantage of existing resources or incorporating third-party integrations, maximizing an LMS portal requires careful planning and implementation for it to reach its full potential.
Get started with the leading LMS Portal today! Sign Up 14 Day Trial
Conclusion
LMS portals offer organizations the ability to streamline operations and ensure a consistent learning experience for their employees. By utilizing the right features, such as user-friendly interface, reporting and analytics capabilities, support services and tips and tricks for the effective use of LMS portals, organizations can maximize the potential of their technology investments while improving employee engagement.
Through platforms like LMSNinja, businesses are able to access comprehensive solutions that provide them with all the necessary tools they need to implement an effective platform.
Why Choose 500apps?
#1
All-in-One Suite with more than 50 apps
#2
Everything you need today and in the future for all departments
#3
Unbelievable value - the lowest pricing you will ever find
#4
Hosted in 6 locations for compliance and blazing speeds
#5
24/5 Support - FREE chat, email and phone
#6
Uncapped features - limits you will never reach humanly
#7
Managed and maintained everyday by a dedicated team
#8
No downtime - comes with a 99.9% uptime guarantee
#9
Supports a number of international languages
#10
We've everything covered - 90k+ trust us with their business
Join the SaaS Revolution
All-in-One Suite of 50 apps

Unbelievable pricing - $14.99/user

24/5 Chat, Phone and Email Support