Email Encryption: How to Keep Your Email Communications Private
The importance of protecting confidential information shared via email is clear. Email encryption can help ensure communication security and privacy by encrypting messages before they are sent over a network. Here, we will discuss the various methods available for email encryption and their benefits and drawbacks.
Email encryption is an important tool that can be used to protect sensitive data from unauthorized access or modification when transmitted electronically. It transforms plain text into ciphertext using an algorithm that scrambles the information so it cannot be read without the correct key. One must have the same cryptographic key used during encryption to decrypt the message on the receiving end.
For organizations looking to secure their communications, several different types of email encryption protocols are available, such as Transport Layer Security (TLS) and Pretty Good Privacy (PGP). Each protocol has its advantages and disadvantages in terms of performance, cost, scalability, and usability that should be considered when deciding which method best suits a particular organization's needs. The rest of this article will explore these options in detail.
What Is Email Encryption?
Email encryption is a way to protect the privacy of your email communications. It involves using an encrypted email service, which scrambles text messages so that only the sender and receiver can understand them. This technology transforms emails into unrecognizable code before being sent over the internet, making it much harder for any third party to intercept or read them.
The use of encrypted emails offers many advantages. First, they provide greater security by protecting private data from malicious attackers who may be trying to gain access to confidential information. Furthermore, they allow users to communicate with others without fear of their conversations being monitored or intercepted by unauthorized persons.
Why Is Email Encryption Important?
Email encryption is an important tool for keeping email communications private, which is why it has become more popular in recent years. It involves encrypting emails so that the content of messages can only be read by those who have access to a key or password. In this way, even if someone were to intercept the message, they would not be able to understand its contents. There are several reasons why email encryption is essential:
Email encryption helps prevent data theft and unauthorized use of sensitive information, such as account passwords and financial records.

By using secure email protocols like TLS or S/MIME, users can ensure that their communication remains confidential and safe from malicious actors.

Secure email also prevents companies from being liable for data breaches caused by unencrypted emails sent over public networks.

Finally, encrypted emails protect personal privacy by preventing third parties from accessing or reading any private conversations without permission.
The importance of email encryption cannot be underestimated in today's digital climate, where hackers and other cybercriminals can easily steal valuable information through unprotected emails. To maintain security standards and protect user privacy, organizations should consider implementing measures such as regular encryption audits and employee training on secure email practices.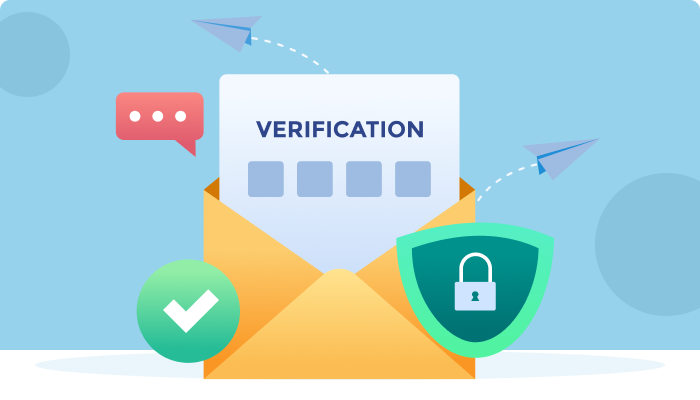 3 Ways to Encrypt Your Email Communications
The increasing prevalence of cybercrime and data breaches has caused a rise in the demand for email encryption. Email encryption is an important tool to ensure communications are kept private and secure, preventing malicious third parties from accessing sensitive information. This article will look at three ways to encrypt your email communications: email authentication, PGP-encrypted emails, and encrypted emails.
Use PGP (Pretty Good Privacy)
Email encryption is a vital security measure that helps protect user privacy when communicating electronically. One of the most popular solutions for email encryption is Pretty Good Privacy (PGP), an advanced data encryption method developed in 1991 by Phil Zimmermann. PGP has been integrated with 500mail, making it easier to encrypt emails and attachments sent through this platform.
When using PGP, users can generate their own public and private keys; the former encrypts messages while the latter decrypts them. Additionally, communication partners must have access to each other's public key before any message exchange can take place securely. Once exchanged, these keys enable secure end-to-end communication between two parties without exposing either party's sensitive information or personal identity during transmission.
Use a Secure Email Service Provider
Using a secure email service provider is an effective way to keep your emails private. Not only is the data encrypted while in transit, but it also remains secure at rest within the service provider's servers. This approach has several benefits over using Pretty Good Privacy (PGP).
Secure email service providers provide encryption protocols, two-factor authentication, and other forms of identity verification for added security.

Secure mail services eliminate the need for manual configuration and PGP encryption of individual messages.

Many email providers offer various levels of customization, passwordless login mechanisms, IP address restrictions, and analytics to enhance privacy and control further.
Use an Encrypted Email Client
Using an encrypted email client is one method to keep your email communications private. Encryption is the process of encoding a message or file so it can be read only by those with access to a secret key or password. 500mail, for example, provides encryption services that allow users to send and receive emails securely. The system uses Public Key Infrastructure (PKI) technology, ensuring secure end-to-end connections between sender and recipient. Furthermore, all messages sent through 500mail are automatically encrypted using military-grade security protocols.
In addition to encryption services, 500mail offers anti-spam filters and malware protection to ensure maximum online security. Users may also customize their settings with two-factor authentication options for added security. With these tools in place, users can feel confident knowing that their email conversations are always confidential.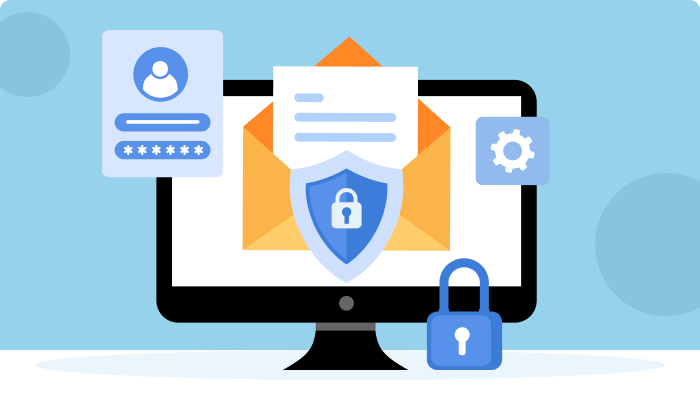 6 Benefits of Email Encryption
Email encryption is an effective tool for protecting digital communications. Encrypted emails can help ensure that only the sender and intended recipient have access to sensitive information, providing a more secure alternative than traditional email services such as Gmail or Outlook. Below are 6 key benefits of email encryption:
Improved Security
Email encryption is an increasingly important security measure for businesses and organizations to ensure that their electronic communication remains private. With 500mail, users can benefit from improved security when it comes to email encryption. There are numerous advantages of using this service:
Email encryption via 500mail protects data in transit between two parties, so confidential information cannot be accessed by unauthorized third parties.

It also provides authentication, ensuring that the sender and receiver of emails are who they say they are.

Finally, it helps protect against malicious actors attempting to intercept messages or access user accounts within an office environment.
Regarding secure email communications, 500mail's encrypted solutions provide better protection than standard methods. The platform includes features such as end-to-end encryption and digital signatures, which help reinforce the integrity of all transmitted content. Additionally, with its advanced threat detection capabilities and real-time monitoring services, companies can rest assured that their emails will remain safe.
Regulatory Compliance
Regulatory compliance is a key element of email encryption systems. It involves enforcing laws and regulations to protect users' private data. Compliance helps ensure that user data remains secure by guaranteeing its authenticity, integrity, confidentiality, and availability when necessary. As part of their regulatory compliance efforts, organizations must adhere to privacy standards such as HIPAA or GDPR.
500mail provides tools for businesses looking to comply with these requirements to keep their emails secure from unauthorized access. 500mail offers features like email filtering and virus protection, which can help prevent malicious activity on company networks. Additionally, it provides two-factor authentication for logging into accounts and end-to-end encryption for emails sent over the network. These features provide an added layer of security for sensitive data stored on company servers or transferred across networks. The following are some other benefits provided by 500mail:
Comprehensive analytics: Users can review detailed reports about the performance of their mail server system and view statistics on how many emails were successfully delivered each day.

Easy setup: 500mail's straightforward design makes it easy to set up without any technical know-how required.

Support services: Customer service representatives are available 24/7 if customers encounter issues while using the software.
Using 500mail enables organizations to stay compliant with relevant privacy regulations while protecting their users' personal information from potential online threats. In addition, this platform offers advanced security measures which strengthen companies' defences against cybercrime and ensure customer data remains safe no matter where they send it.
Cost Savings
Email encryption is a powerful tool for protecting data from unauthorized access and ensuring that communications remain private. The use of email encryption can provide significant cost savings, particularly when combined with services such as 500mail. There are several advantages to implementing an email encryption solution:
Reduced need for internal IT support staff, who would otherwise be needed to manage network security systems onsite.

Lower risk of financial losses due to data breaches or accidental disclosure of confidential information.

Improved customer confidence in the organization's ability to protect their data.

Compliance with various legal and regulatory requirements regarding the handling of sensitive information.
Implementing an effective email encryption system can help organizations save money while providing strong protection against unauthorized access or disclosure of confidential information. By taking advantage of features offered by providers like 500mail, businesses can benefit from reduced costs associated with hardware and software investments, improved compliance with industry regulations, and enhanced customer trust and satisfaction.
Increased Confidence
When sending emails, individuals and businesses alike often need increased confidence in the security of their communications. This can be achieved through email encryption, an important tool to keep private information secure while it's being transmitted or stored. Through this method, data is encrypted so that only authorized people can read it; otherwise, even if someone intercepts the message, they won't be able to access its contents. 500mail provides users with various features to enhance security and privacy in email communication services. These features include 256-bit AES encryption for messages sent between two parties and internal encryption for all incoming and outgoing mail. In addition, other tools, such as automated key management, help organizations increase their control over who has access to confidential information at any given time. With these measures in place, companies can rest assured that their emails are safe from unauthorized snooping or tampering. Moreover, by using 500mail's various security options, businesses can feel more confident about maintaining the privacy of sensitive conversations with clients and partners without sacrificing convenience or accessibility.
Increased Privacy
Privacy is a major concern for many people regarding email communications. To help ensure that emails remain private, there are several steps one can take in terms of encryption and other security measures. One such measure is using 500mail, a secure messaging platform designed to protect user data from unauthorized access or disclosure.
500mail allows users to encrypt messages using an advanced cryptographic algorithm known as AES-256, which provides high data protection against hackers and other malicious actors. Users can also set up two-factor authentication (2FA) to further enhance the security of their accounts. Additionally, 500mail's end-to-end encryption ensures that only the intended recipient can view the content sent via email. As a result, users can rest assured knowing that their conversations remain confidential and cannot be intercepted by outside parties.
Faster Communication
Email encryption is the most reliable way to ensure your email communications remain private. 500Mail provides a comprehensive package of privacy tools, including faster communication services for individuals and businesses. This service enables users to send encrypted emails with unlimited storage and fast and secure file-sharing abilities.
500Mail offers several features that help facilitate fast communication without compromising on security. Emails can be sent rapidly using its high-speed servers and other advanced technologies like full TLS encryption and two-factor authentication. The user interface has been designed to be intuitive so that even less tech-savvy people can easily navigate it. The platform also grants access to an array of additional features, such as password protection for outgoing emails, auto-delete time settings and automated backup of important messages.
Get started with the leading Email Encryption Tool today! Sign Up 14 Day Trial
Conclusion
Email encryption is an important way to protect the privacy of one's communications. It allows users to keep their emails private and secure, even if they are sent or received over public networks. Using PGP (Pretty Good Privacy) or a Secure Email Service Provider such as 500Mail, users can rest assured that their messages will be encrypted and unreadable by any third party without prior authorization from the sender or receiver. Encrypted email also offers cost savings because it reduces the need for costly data storage solutions, increased confidence in knowing that your messages won't be intercepted in transit improves privacy thanks to enhanced security measures, and faster communication due to reduced wait times when sending large files.
In conclusion, email encryption is essential for protecting personal and business communications. This technology assures that sensitive information will remain confidential and protected against unauthorized access through its ability to encrypt data before transmission. Additionally, through its cost-saving benefits, increased confidence levels improved privacy standards, and more rapid file transfers, email encryption is a robust solution for keeping your digital conversations safe and secure.
Why Choose 500apps?
#1
All-in-One Suite with more than 50 apps
#2
Everything you need today and in the future for all departments
#3
Unbelievable value - the lowest pricing you will ever find
#4
Hosted in 6 locations for compliance and blazing speeds
#5
24/5 Support - FREE chat, email and phone
#6
Uncapped features - limits you will never reach humanly
#7
Managed and maintained everyday by a dedicated team
#8
No downtime - comes with a 99.9% uptime guarantee
#9
Supports a number of international languages
#10
We've everything covered - 90k+ trust us with their business
Join the SaaS Revolution
All-in-One Suite of 50 apps

Unbelievable pricing - $14.99/user

24/5 Chat, Phone and Email Support