13 Tips on Using Time Logs To Improve Your Work Processes and Output
Are you looking for a way to increase your productivity, track how much time you spend on tasks and make sure that nothing falls through the cracks? If so, it's time to start using time logs. Time logging can help improve work processes and output by giving more structure and insight into what you do throughout the day. Here are 13 tips for tracking your daily activities with time logs.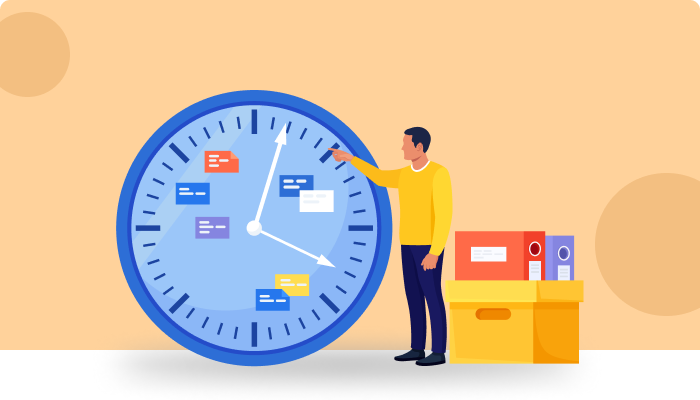 Using time log sheets is an effective way of creating a timeline for yourself or team members and setting goals for completing projects or tasks. With this tool, you can accurately measure progress toward those goals and identify problems if necessary. Not only does this give clarity in goal-setting, but it also provides long-term data which can be used to optimize workflows over time.
As useful as they can be, there's still a lot of confusion about how to use these tools properly. To ensure you get all the benefits from using time logs without wasting precious minutes, read on for our expert advice! This article will discuss 13 tips on utilising them best to maximize efficiency and increase overall workflow performance.
How Can Time Logs Help You to Improve Your Work Processes?
Time logs can be a highly effective tool to help employees improve their work processes. By tracking the amount of time, they spend on each task and when they take breaks, an employee time clock or time tracker allows staff to easily monitor how long tasks take them and identify areas where productivity could be improved. Managers can then use this data to set realistic deadlines for upcoming projects or diagnose any bottlenecks in existing processes.
Spending too much time on certain tasks can indicate the need to streamline processes, which can be achieved using an employee time clock like Clockly.
Automating mundane tasks can save teams hours every week.
Keeping track of specific tasks' length can help organizations calculate true costs per project or job type.
Having a clear record of who worked when can help identify individuals needing to put in more effort so appropriate action can be taken quickly.
Accurate data about time spent on tasks can help organizations make strategic decisions about future operations and investments.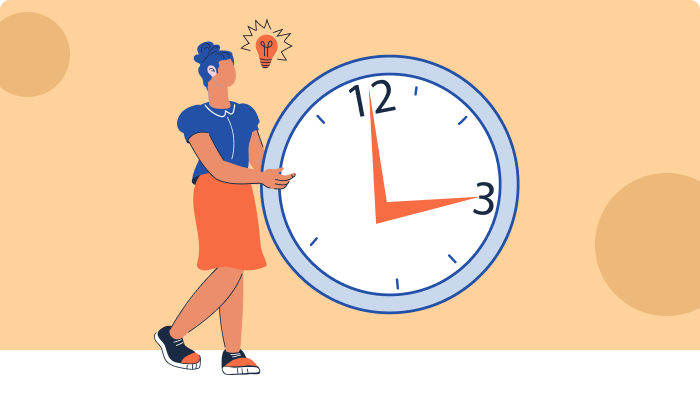 14 Tips on Using Time Logs to Improve Your Output
Time logs give you an overview of how much time you spend on tasks, helping to improve your work processes and output. An employee tracking app like Clockly can easily track the amount of time spent on each task through reports generated by the system. With this data at hand, here are fourteen tips that will help make sure that any logged hours are producing the best possible results:
Set A Goal
Setting a goal for yourself is an important step in improving your work processes and output. Goals can provide focus, direction, and motivation. With the use of a time clock log or online time log, you can track how much time it takes to complete tasks and make adjustments as needed to reach your goals more efficiently.
Achieving goals with a time clock or online time log will help you stay organized while tracking progress over time. It's easy to get sidetracked when working on projects but having this data can empower you to adjust activities that need improvement so that you're able to achieve desired outcomes quicker. Additionally, by taking regular breaks throughout the day, your performance and efficiency will increase significantly because it gives your mind some rest from all the hard work.
Start Small
Starting small is the way to go when it comes to using time logs for improving work processes and output. It can be daunting to try out a new system or tool - especially when it's as important as tracking your productivity! That's why Clockly's online time log and desktop app make things much easier.
By taking baby steps with their user-friendly interface and simple setup process, you can quickly get the hang of recording how you spend your time while also gaining helpful insights into what works best for you. With their help, you'll find that creating a daily plan becomes much simpler; this helps ensure that your goals are met more easily and efficiently. Plus, there's no need to worry about forgetting an important task due to being overwhelmed by all the details – Clockly reminds you at just the right times!
Track Consistently
Tracking your work consistently is a great way to improve your work processes and output. It can be difficult to remember all the tasks you've worked on throughout the day, especially if you don't have an employee monitoring system. Using a timesheet log like Clockly makes this easier as it allows you to record every task that needs completing and how much time was spent on each one. This gives you valuable insight into where your productivity is going and what areas of your workflow need tweaking.
Having access to detailed data regarding the number of hours put into certain projects or tasks also helps forecast future workloads. Being able to judge how long something will take before starting accurately means less stress and more efficient use of resources. You can also easily identify any unnecessary steps in the process or extra time being used which could be saved elsewhere. Tracking consistently with a timesheet log offers employees clarity over their working practices and ultimately leads to greater efficiency and improved results.
Keep It Simple
It's important to keep your time logs simple and straightforward. This helps ensure that you are consistently tracking your work, which is key for improving processes and output. Clockly can help with this: it has tools to help you create custom templates, set reminders, organise projects, and more, all of which simplify the process of logging your time.
Here are a few tips on how to use Clockly and other apps to start keeping simpler time logs:
Create automated reports so you don't have to input data every day or week manually.
Use project categories to track different types of tasks easily.
Develop an organised system that works best for you through calendar alerts or setting specific goals for each task.
Time logging doesn't have to be complicated; with practical solutions like those provided by Clockly, it becomes quite easy! Using these kinds of tools will save you time and ensure that your processes and output remain consistent over time.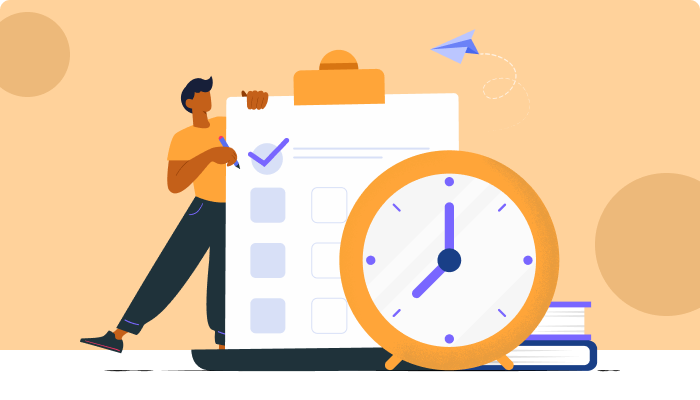 Set Reminders
Using a time log to track your work processes and output can be hugely beneficial. Setting reminders is one of the best ways to maximize your productivity with a timesheet log – like Clockly, which makes it easy to set up!
Clockly allows you to customize how often you receive notifications to stay on top of things; this helps ensure that tasks are completed within an appropriate timeframe. You also have access to visual analytics, giving you an overview of where your time is being spent and helping you make better decisions about managing future projects. In addition, task management features enable individuals or teams to collaborate more efficiently by assigning tasks, creating milestones and tracking progress in real-time.
Use the Right Tool
Using the right tool is essential for improving your work processes and output. It's important to choose a time logging system that fits into your workflow and can track progress easily. Clockly, for example, offers an intuitive platform designed to help you visualize when tasks or projects are taking up too much of your day so you can adjust accordingly.
The app also allows users to set reminders which can be incredibly helpful in keeping on top of deadlines and staying organized throughout the day. You could use these to remind yourself when it's time to take breaks or check-in with team members about their progress, ensuring everything remains on schedule.
Clockly simplifies monitoring and tracking activities across multiple projects while providing real-time data insights so you can make informed decisions. Using this effective tool gives you more control over how you manage your time and can produce quality results faster than ever before.
Track Your Breaks
Tracking your breaks is an important step towards improving work processes and output. With Clockly, you can easily log when you take a break from work and how long it was for. This will help you to create more accurate time logs that reflect the amount of time spent on each task or project.
Not taking regular breaks can lead to decreased productivity levels, so tracking them helps ensure you don't overwork yourself. When using Clockly to track your breaks, make sure to be honest with yourself about how much rest you need to stay productive! You should also note down any distractions or interruptions during this time to address them later if needed.
Analyze Your Data
Analyzing your data is a great way to improve your work processes and output. It can help you understand where time was spent most efficiently and identify areas for improvement. With Clockly's time-logging feature, it's easy to track and monitor the amount of time dedicated to specific tasks. Once all the information has been collected, take some time to review it and make connections between activities that are taking up too much or too little of your day.
Look into which tasks you perform quickly or slowly compared to others; this should give you an insight into how effectively you're managing your workload. After analyzing the data, apply what you've learned by adjusting priorities accordingly and assigning more realistic deadlines. Not only will this lead to better results in terms of productivity and efficiency, but it will also create a healthier work-life balance for yourself!
Adjust Your Schedule
Adjusting your work schedule can be a great way to make the most of your time logs and improve your processes. By using Clockly, you can quickly see where your time is going each day or week so that you can adjust accordingly. For example, if there are tasks that take up more than their fair share of your attention but don't produce much output, then it could be worth looking into ways to reduce them. On the other hand, if there are activities which appear to be beneficial, yet you need to give them more focus, then consider increasing how much effort goes into those activities.
This isn't to say that every minute must be accounted for sometimes. The free time between tasks can help refresh and inspire creativity. With Clockly, though, you can assess what works best for you and use this information to create an optimized schedule that fits within the constraints of your job role while maximizing productivity. Ultimately, adjusting your schedule with Clockly will ensure that you get maximum value out of all aspects of your workflow - from planning through execution, allowing you to meet deadlines faster and achieve better results overall.
Automate Where Possible
Time logging is an essential part of improving your work processes and output. Automating can help you save time, increase accuracy, and streamline activities. Clockly makes this process even easier by helping to automate routine tasks like logging data entry or tracking projects.
Clockly helps you reduce manual effort by automatically recording all the necessary information for each task in a simple dashboard. You can set up recurring tasks, so they're logged on specific days or times, saving you from manually entering them every day. Additionally, it offers detailed analytics about how long each task takes and which are most productive, giving you better insights into what works best for your team.
Set Realistic Goals
Setting realistic goals is key to improving your work processes and output. It's important, to be honest with yourself and know what you're capable of; setting unrealistic expectations can take a toll on morale when they aren't met. To help track progress and keep an eye on your goals, using time logs or other tracking software like Clockly can be beneficial.
Clockly allows you to create custom lists that allow you to prioritize tasks easily while seeing where each task stands in relation to the entire list. The app also allows users to break down their workload into smaller steps, which makes it easier to measure progress against those goals without feeling overwhelmed by larger projects. Clockly offers automated reminders for upcoming deadlines so everything runs smoothly. This helps ensure all tasks are completed on time and as intended.
Track Your Progress
Tracking your progress is important in improving your work processes and output. You can use Clockly, a time log tool, to track the amount of time you spend on each task or project so that you can measure your progress over time. This will help you spot areas where you need improvement and focus more on those areas.
Here are three ways that tracking your progress with Clockly can help improve your workflow:
Keeps you accountable: By noting how much time it takes for tasks and projects, you'll have a clear record of what needs to be done on any given day. This helps ensure deadlines are met while also reducing stress levels by ensuring there's enough time allocated for every job.
Identifies problem areas: Keeping track of all activities allows easy identification of weak spots or low-efficiency parts of the process which may require further attention or optimization.
Improves productivity: Having records of how long certain tasks take gives insight into how quickly projects can be completed if needed due to deadline constraints, allowing for improved productivity in the future when similar tasks arise.
Time logs provide valuable data about our working habits which we wouldn't otherwise know without keeping track. With this knowledge comes power, as patterns emerge from the data gathered, which allow us to improve and increase our overall work quality and satisfaction.
Take Breaks
Taking breaks is an important part of managing your time and improving your work output. By allowing yourself to take a break, you can clear your mind and return to the task with fresh energy and new ideas. It's also beneficial for your overall physical and mental health.
Using Clockly to track your breaks will help ensure that you don't overwork or feel guilty about taking some time off. You'll see how much time you've spent working on tasks and when it's time for a break. This way, you can easily stay organized and productive while giving yourself enough rest throughout the day.
Get started with the leading Time Logs Tool today! Sign Up 14 Day Trial
Conclusion
Time logging can be a great tool to improve your work processes, productivity and output. Taking the time to track how you spend your days can help you better understand where you are spending too much or too little of your energy. With 14 tips on using time logs and Clockly as a guide, anyone can take control of their workflow and find ways to make it more efficient.
The first step is setting a goal for yourself, improving efficiency, reducing stress or increasing productivity. Then break down the process into smaller chunks, so it's easier to manage. Automation should be used wherever possible to save time and effort, with tracking progress essential to stay on task. Breaks should also be taken throughout the day to maintain momentum and focus during tasks.
Taking advantage of tools like Clockly can help you get organized and increase output by streamlining processes and making sure you have an accurate record of where your time goes each day. With these 14 tips, anybody can level up their workflow and become more productive than ever!
Why Choose 500apps?
#1
All-in-One Suite with more than 50 apps
#2
Everything you need today and in the future for all departments
#3
Unbelievable value - the lowest pricing you will ever find
#4
Hosted in 6 locations for compliance and blazing speeds
#5
24/5 Support - FREE chat, email and phone
#6
Uncapped features - limits you will never reach humanly
#7
Managed and maintained everyday by a dedicated team
#8
No downtime - comes with a 99.9% uptime guarantee
#9
Supports a number of international languages
#10
We've everything covered - 90k+ trust us with their business
Join the SaaS Revolution
All-in-One Suite of 50 apps

Unbelievable pricing - $14.99/user

24/5 Chat, Phone and Email Support