Top 11 Data Integration Tools to Use in 2023
Data integration is an integral part of modern business. It allows organizations to combine multiple data sources into a unified system that all departments and stakeholders can easily access. With the rapid evolution of technology, businesses must stay up-to-date with the best data integration tools available to keep their operations running smoothly. Let's explore some of the top 11 data integration tools you should consider using in 2023.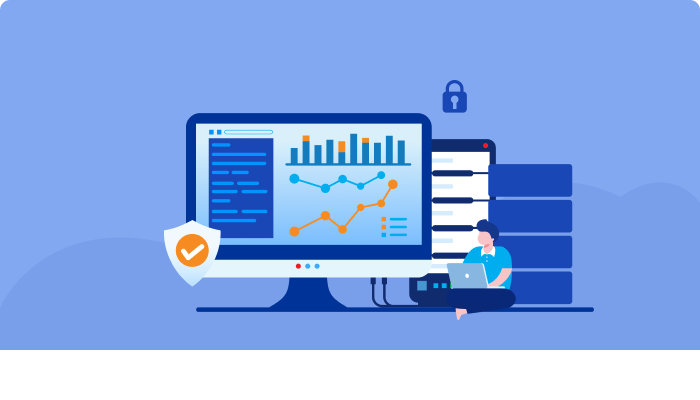 Whether you are looking for a powerful enterprise solution or something simpler for small businesses, there is sure to be a tool on our list that meets your needs. We will discuss what makes each tool unique, its advantages and disadvantages, and other relevant information about its features and capabilities.
What Is Data Integration?
Data integration is an important process in digital transformation. It involves blending data from multiple sources into a unified view that businesses can leverage to gain insights and make informed decisions. Data integration helps organizations automate processes, reduce costs, and improve business outcomes.
The data integration process typically includes preparing the data for transfer, selecting compatible formats or protocols, extracting the relevant information from each source system, transforming it to fit desired target format, loading it into the destination server, and validating the accuracy of the integrated data. The right tools are essential for successful data integration; they help streamline the entire process and ensure accurate results with minimal risk. With more companies relying on complex datasets daily, efficient data integration has become increasingly necessary for achieving desired business objectives.
What Is the Purpose of Data Integration?
Data integration is a process that enables organizations to access and combine information from various sources into one single, unified system. Data integration tools are essential technology solutions that help companies automate this process and make it more efficient.
The purpose of data integration is twofold: first, it helps businesses unify their operations by enabling them to share critical data across departments easily. Secondly, it allows for automating mundane processes such as updating customer databases or creating reports. This way, teams can focus on value-adding activities instead of wasting time manually managing and transferring data between systems.
Data integration also can improve overall organizational performance through better decision-making enabled by accurate and up-to-date analytics generated from integrated datasets. Companies must assess what kinds of tools they need to meet their specific requirements to unlock the full benefits of integrating their data.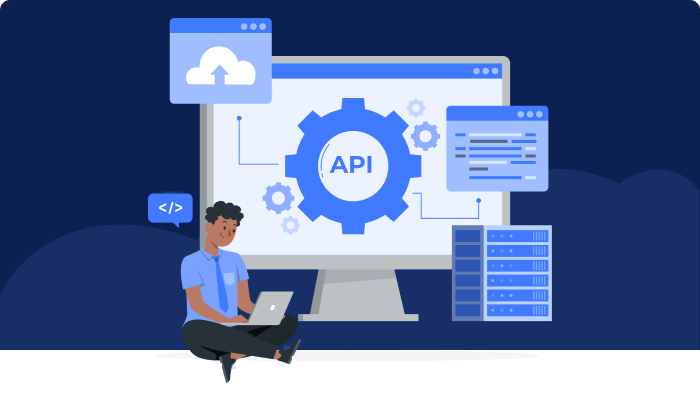 Benefits of Data Integration
Data integration is the process of combining data from different sources into one unified whole. It helps organizations to make efficient and accurate decisions by providing a complete view of their operations. This process can involve application integration and workflow automation, allowing businesses to connect various applications for better performance.
The benefits of data integration are numerous and varied. By consolidating all your information in one place, you'll be able to access it quickly and easily while keeping it consistent across multiple platforms. Additionally, having an integrated system means there won't be any discrepancies or inconsistencies between separate databases. Moreover, integrating data will help streamline processes, improve customer service, reduce costs, and identify new opportunities faster and more accurately analyze complex data sets.
Top 11 Data Integration Tools
Data integration is a process that helps organizations overcome the challenge of managing and sharing data from multiple systems. Many powerful data integration tools are available today to make this process easier. These top 11 data integration tools provide automated workflow capabilities and enable users to integrate different data sources for better business outcomes quickly.
Talend
Talend is one of the best data integration tools currently available. It's a comprehensive, open-source platform that supports data management, transformation and governance. Moreover, Talend offers a wide range of features to help users with their big data projects, including metadata management, enterprise application integration (EAI) and more. Even better, it also provides an easy-to-use GUI interface which makes working with complex processes much simpler.
Talend stands out from its competitors in terms of reliability and scalability. As one of the top 11 data integration tools for 2023, this tool can easily handle large datasets and provide smooth performance across different platforms. Additionally, it comes with advanced security measures such as encryption algorithms and access control mechanisms to guarantee data privacy & security for businesses.
Informatica
Informatica is a data integration tool that has been around for more than 25 years and continues to be one of the top choices in 2023. It enables users to quickly move, transform, and cleanse their data with its easy-to-use drag-and-drop interface. Informatica also offers advanced features such as real-time processing and predictive analytics capabilities, which make it ideal for companies looking to use AI or machine learning within their organization.
One major advantage of using Informatica is its ability to integrate with multiple systems simultaneously. Your business can easily connect applications from different sources into a single dashboard for easier reporting and analysis. Additionally, the platform supports various databases, including Oracle, SQL Server, MySQL, PostgreSQL, MongoDB, Hadoop, Teradata and many other open-source options. Its scalability allows you to scale up your operations without needing additional hardware resources.
IBM Datastage
IBM DataStage is a tool that has been around for years and is still popular in 2023. It provides enterprise-level data integration services to help organizations manage large volumes of data. With this software, businesses can quickly create high-quality integrations between databases or applications.
There are several advantages of using IBM DataStage:
It offers an intuitive user interface that allows users to get the job done without needing programming knowledge.
The powerful features allow users to easily extract, transform, and load data from multiple sources.
It supports batch and real-time processing, making it suitable for all types of businesses regardless of size.
Data security is also considered when using IBM DataStage; its built-in encryption ensures your sensitive data remains secure in transit or at rest. Additionally, scalability allows you to scale resources according to business needs easily. This helps ensure smooth operations even during peak times. All these features make IBM DataStage one of the top 11 data integration tools in 2023.
Microsoft SSIS
Microsoft SSIS (SQL Server Integration Services) is a powerful Extract, Transform and Load (ETL) tool that can efficiently move data across a wide range of sources. It offers full support for integrating various types of structured and unstructured data from disparate locations into one unified system. This makes it ideal for enterprises looking to consolidate their data management operations to reduce costs and increase efficiency.
SSIS comes with an intuitive graphical user interface that allows users to quickly develop ETL processes without writing any code or scripts. Additionally, it supports common operational tasks such as cleansing, validating, auditing, consolidating and synchronizing large volumes of data. Moreover, its advanced features enable businesses to automate complex workflows and build enterprise-level applications for managing big data environments. All these features make Microsoft SSIS one of the top 11 tools for successful data integration in 2023.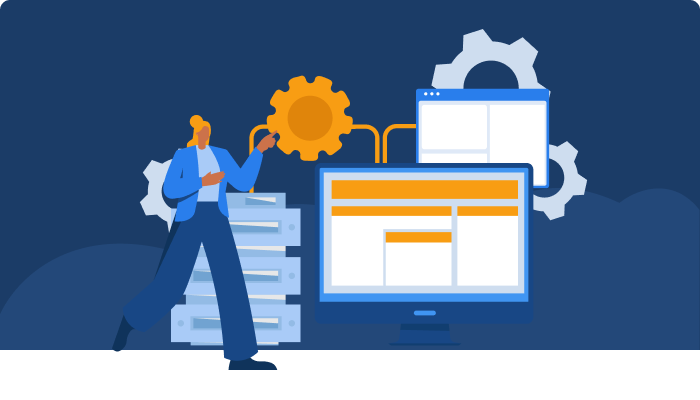 Oracle Data Integrator (ODI)
Oracle Data Integrator (ODI) is a powerful and user-friendly data integration tool. It helps organizations quickly develop, deploy, and manage efficient solutions for their data integration projects. As ODI combines the power of ETL with enterprise management capabilities, it's becoming increasingly popular among businesses looking to streamline operations and access more meaningful insights from their data.
With its intuitive graphical environment, users can easily build complex mappings and transformations that integrate applications across multiple platforms for any IT landscape. Additionally, ODI offers an array of features such as real-time synchronization, scheduling & monitoring tasks, error handling & recovery capabilities, and multi-platform support, making it an ideal choice for managing large-scale integrations in 2023 and beyond.
ZapUp
ZapUp is a powerful and versatile data integration tool designed to help users move, transform, and join data from any source. It offers an intuitive graphical user interface, allowing businesses of all sizes to quickly build custom integrations in minutes without writing code. Additionally, its scalability makes it suitable for small-scale projects and enterprise deployments.
This platform provides a wide range of features that make managing complex datasets easier. These include:
Robust scheduling capabilities so you can automate your processes.
Real-time monitoring solutions to ensure smooth operation.
Dynamic mapping tools for making the most out of your data.
Built-in security measures ensure the secure transfer of sensitive information.
ZapUp is an excellent choice for integrating different sources into one cohesive system, whether on-premise or cloud-based technologies. Its ease of use and flexibility allows organizations to create tailored solutions with minimal effort and maximum efficiency.


Get started with the leading Data Integration today!
Sign Up 14 Day Trial
Adeptia
Adeptia is a powerful & comprehensive data integration tool that enables users to quickly connect, orchestrate and monitor their disparate applications, databases & systems. Its feature-rich platform includes drag-and-drop graphics for easy mapping of source fields to target structures and interactive dashboards for real-time tracking of process status. Adeptia can also be used for transforming any type of raw data into meaningful information and visualizing it in the form of graphical reports. Moreover, its automated scheduler helps schedule jobs and tasks with minimal effort and cost.
What sets Adeptia apart from other similar tools on the market is its ability to easily create sophisticated workflows while ensuring high levels of performance and accuracy. This makes Adeptia ideal for those who need an enterprise-class solution at an affordable price point – perfect for businesses looking to simplify their data integration processes without sacrificing quality or scalability.
Hevo Data
Hevo Data is a cloud-based data integration platform that allows businesses to easily and securely move their data from one source to another. It offers an advanced automation feature, allowing users to sync databases in real-time quickly. Furthermore, Hevo Data allows for the secure transfer of sensitive information like payment details and customer records while protecting user privacy.
The tool's integrated dashboard makes monitoring data transfers easy and intuitive. Users also have access to automated error handling and debugging capabilities, ensuring any issues are immediately identified and resolved. Its range of integrations enables connectivity across popular applications such as Salesforce, Amazon S3 and MongoDB. All these features make Hevo Data an ideal choice for companies looking to integrate their data in 2023 seamlessly.
Pentaho
Pentaho is the latest data integration tool to hit the market in 2023. It's a powerful yet easy-to-use platform that can help organizations integrate their disparate data sources quickly and easily. Here are three reasons why Pentaho stands out from other tools:
It has an intuitive drag-and-drop interface that makes building pipelines easier.
Its open-source architecture allows developers to customize it according to their needs.
It offers advanced real-time analytics and predictive modeling capabilities.
Pentaho is perfect for businesses looking to streamline their operations by seamlessly integrating their different systems into one centralized hub.
Jitterbit
Jitterbit is a data integration tool that can be used in 2023. It is designed to help companies automate and connect their IT systems, applications, and databases quickly and securely. Using Jitterbit's drag-and-drop interface, users can build workflows without writing code. This makes it especially useful for non-technical personnel who need to easily integrate disparate enterprise data sources.
The platform also provides powerful features such as real-time data synchronisation between multiple systems, cloud data storage, secure access control over sensitive information and full visibility into the flow of transactions across various platforms. Advanced analytics tools make it possible to uncover actionable insights from previously inaccessible or siloed datasets.
Cloveretl
When it comes to data integration tools, Cloveretl is a great option for 2023. It can be used as an API builder and allows users to connect different applications with minimal coding knowledge required. Additionally, Cloveretl also provides custom support integrations which make the process of integrating multiple systems easier than ever before.
One of the key advantages of using Cloveretl is its ability to quickly set up automated processes while maintaining accuracy in data synchronization between disparate systems. Moreover, it has efficient mapping capabilities that help users create automated workflows and real-time analyses quickly and easily.
Conclusion
Data integration will be an important tool for businesses of all sizes in 2023. It allows them to quickly and efficiently move data from one system to another, making it easier to analyze trends or make informed decisions. Companies can streamline their processes and create a more efficient workflow by utilizing the right data integration tools.
Why Choose 500apps?
#1
All-in-One Suite with more than 50 apps
#2
Everything you need today and in the future for all departments
#3
Unbelievable value - the lowest pricing you will ever find
#4
Hosted in 6 locations for compliance and blazing speeds
#5
24/5 Support - FREE chat, email and phone
#6
Uncapped features - limits you will never reach humanly
#7
Managed and maintained everyday by a dedicated team
#8
No downtime - comes with a 99.9% uptime guarantee
#9
Supports a number of international languages
#10
We've everything covered - 90k+ trust us with their business
Join the SaaS Revolution
All-in-One Suite of 50 apps

Unbelievable pricing - $14.99/user

24/5 Chat, Phone and Email Support