9 Best HR Tools for Human Resource Management in 2023
As the Human Resources (HR) department evolves, the need for reliable and effective HR software has become essential. With the continual development of technology, HR departments are now able to better manage their workforce in ways that have never been seen before. HR software is helping HR departments to stay ahead of the competition by streamlining operations and ensuring the most efficient use of time and resources.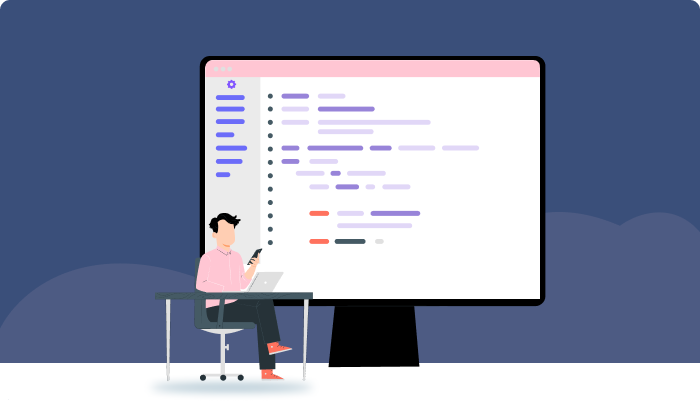 This blog post will discuss the 9 best HR tools for Human Resource Management in 2023 to help you decide when selecting the right HR system for your organization. We will cover their core features, user experience, cost, and more so you can find the perfect HR software to meet your needs. Whether you are looking for a comprehensive core HRMS or a specialized HR system, this list will help you find the right solution.
How Tools and Technology are Transforming Human Resource Management?
As technology has evolved, it has become an essential part of Human Resource Management. With the emergence of a variety of tools and technologies, HR departments are able to streamline their processes, become more efficient and improve the quality of the work environment. From recruiting and onboarding to performance management and team building, these tools and technologies allow HR to automate key tasks and spend the extra time to provide their employees with the highest quality of service.
Tools such as applicant tracking systems and employee engagement software enable HR to quickly and accurately process applications, schedule interviews and provide feedback to applicants. Additionally, they can track employee performance and create development plans that support individual and team growth. Technology also makes it easier for HR to communicate with remote teams, seamlessly manage attendance and time off, and offer a personalized employee experience.
The digitalization of HR operations enhances employee satisfaction and productivity by providing employees with an intuitive platform to access their data, manage their performance, and collaborate with their peers.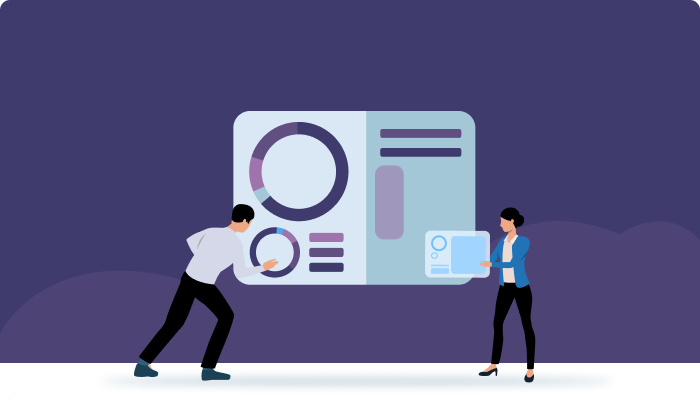 Human Resource Management in the Digital Age: New Trends and Challenges
In the modern digital age, Human Resources Management is increasingly becoming a more complex and challenging field for organizations. With the emergence of new technologies, trends and software, HR teams have to quickly adapt to changing workplace needs and expectations. The development of new HR tools, such as mobile applications and cloud-based systems, allow HR teams to streamline processes and manage employee data more effectively. Additionally, the use of AI and machine learning to automate processes and improve accuracy is becoming more prevalent. Despite these advancements, HR teams must keep up with the latest trends and challenges to remain competitive and up to date. Adopting the latest technologies and embracing digital transformation is essential for staying ahead in HR.
9 Best HR Tools for Human Resource Management
The tools available for HR management are growing every year. In 2021, it's becoming increasingly important to stay on top of the latest technology in order to stay competitive and ensure smooth operations. Here are 9 of the best HR tools for Human Resource Management in 2023 that can help you manage your workforce more efficiently:
HRSprout
HRSprout is one of the top 9 HR tools for Human Resource Management available in 2023. HRSprout is an all-in-one HR platform that can help streamline the HR processes of businesses. It provides an array of features, such as onboarding and digital personnel files, employee self-service portals, and an applicant tracking system. It also offers a comprehensive suite of essential HR functions, such as employee attendance tracking, vacation tracking, and performance management. HRSprout ensures that all HR processes run smoothly and securely, allowing for a hassle-free experience for both employers and employees. With HRSprout, businesses can rest assured that their HR processes are running smoothly and efficiently. Get started with the leading Human Resource Management today! Sign Up 14 Day Trial
ADP Workforce Now
ADP Workforce Now is an end-to-end HR platform that helps businesses manage their entire workforce. This platform simplifies payroll, talent management, and time & attendance and offers cloud-based tools to simplify HR administrative tasks. ADP Workforce Now allows businesses to store employee information, track performance, and manage employee benefits seamlessly. With its mobile-friendly design, the platform provides companies with real-time updates on their employees' performance, attendance, and other data. Additionally, the platform is equipped with analytics tools that enable business owners to track their employees' progress, engagement, and satisfaction levels. With its easy-to-use features, ADP Workforce Now is one of the best HR tools for human resource management in 2023.
Oracle HCM Cloud
Oracle HCM Cloud is a cloud-based human resource management platform that enables organizations to manage their human capital better. It provides a comprehensive set of tools and technologies that enable businesses to recruit, train, and manage employees. It offers an array of features and services, such as talent management, performance management, benefits administration, and workforce planning. Companies can use Oracle HCM Cloud to automate processes, improve employee engagement, and better manage compliance. The platform also provides powerful analytics tools that help businesses make better decisions and increase efficiency. The intuitive user interface and robust security make Oracle HCM Cloud an excellent choice for businesses of all sizes.
SAP SuccessFactors
SAP SuccessFactors is a powerful HR tool for managing the entire employee lifecycle from recruitment to retirement. It is a comprehensive cloud-based solution that helps organizations to manage their workforce more efficiently and effectively. With its intuitive and user-friendly interface, organizations can easily monitor employee performance and engagement and track and analyze employee data. Additionally, it has powerful analytics tools that enable organizations to make informed business decisions. Furthermore, its mobile app allows HR professionals to access data quickly and make changes. SAP SuccessFactors is an excellent choice for organizations looking to streamline their HR operations.
SpringVerify
SpringVerify is a reliable background verification service that is purpose-built for high-growth companies. From agile startups to top enterprises, companies trust SpringVerify to make smart hiring decisions with prompt, reliable, and accurate background checks. What makes SpringVerify unique is its ability to cater to the needs of top Indian unicorns, a delightful candidate experience, tailored solutions for your needs, dedicated customer support, and support for bulk and seasonal hiring. With SpringVerify, you can expect better productivity with workflow automation, and your security is our top priority. Additionally, SpringVerify integrates with your existing HR systems, making it easy to plug into your ATS and HRIS tools. Trust us for efficient and secure background check employment verification.
Workday
Workday is a cloud-based Human Resource Management (HRM) system that helps companies manage their workforce. It provides a range of features from recruitment and onboarding to employee performance, attendance tracking, and employee payroll. It also makes managing employee data, organizing personnel documentation, and managing workforce expenses easier. Workday is a comprehensive HR management system that helps businesses keep up with the ever-changing needs of a modern workforce. It is easy to use and provides robust tools to help manage a company's entire HR operations. Workday provides businesses with insights into employee performance, helping to improve productivity and reduce costs. It's also mobile-friendly, allowing companies to manage their workforce from anywhere. With its powerful analytics capabilities, Workday is one of the best HR tools for businesses in 2023.
BambooHR
BambooHR is an effective and powerful HR tool for Human Resource Management. It takes the hassle out of HR operations and makes it easier for organizations to manage employee data, track and evaluate performance, streamline recruitment processes, and provide engaging employee experiences. With powerful features such as intuitive employee profiles, customizable reports and dashboards, employee feedback surveys and self-service portals, BambooHR simplifies the complexities of the HR function. Additionally, its user-friendly interface makes it easy to manage and access employee data, and its extensive library of documentation and resources help educate HR professionals and employees alike. BambooHR is perfect for organizations looking to improve HR processes and boost productivity.
Zenefits
Zenefits is one of the best HR tools available in 2023. It is an all-in-one HR solution designed to simplify the day-to-day HR tasks of small businesses. With Zenefits you can manage payroll, employee onboarding, benefits management and more. It also offers an employee directory, which helps keep your employee data up-to-date. Furthermore, you can use the built-in analytics to get insights into employee performance, turnover, and other metrics. Zenefits also provides an employee engagement platform which helps to increase employee engagement and productivity. Zenefits is an excellent HR tool to help businesses streamline their HR operations and improve the overall employee experience.
Namely
Namely is a top-tier HR tool for Human Resource Management in 2023. It is the perfect tool for HR departments that need to manage employee information and payroll in one place. It offers a fully customizable system for tracking employee data, creating onboarding processes, and easily managing payroll and benefits. Namely also offers comprehensive reporting tools and analytics to help HR departments make better decisions. The user-friendly interface makes it easy to use and helps keep HR departments organized. With Namely, HR departments are able to streamline their processes and create a more productive and efficient workflow.
Conclusion
In conclusion, HR teams need to be proactive and forward-thinking when it comes to selecting the best HR tools for their organizations. With the right tools and software, HR teams can make their HR processes easier, more efficient, and more secure. Choosing the right HR system, HR software, and Core HRMS can help HR departments effectively manage their human resources, helping to ensure a successful and productive organization."
Why Choose 500apps?
#1
All-in-One Suite with more than 50 apps
#2
Everything you need today and in the future for all departments
#3
Unbelievable value - the lowest pricing you will ever find
#4
Hosted in 6 locations for compliance and blazing speeds
#5
24/5 Support - FREE chat, email and phone
#6
Uncapped features - limits you will never reach humanly
#7
Managed and maintained everyday by a dedicated team
#8
No downtime - comes with a 99.9% uptime guarantee
#9
Supports a number of international languages
#10
We've everything covered - 90k+ trust us with their business
Join the SaaS Revolution
All-in-One Suite of 50 apps

Unbelievable pricing - $14.99/user

24/5 Chat, Phone and Email Support