11 Best Customer Experience Management Software & Tools
Creating a great customer experience is essential for any business. It's the key to ensuring customers feel valued, creating brand loyalty and generating repeat sales. To stay ahead of the competition, businesses must use the best Customer Experience Management (CEM) software and tools. This article has compiled an extensive list of the 11 best CEM Software & Tools on the market today.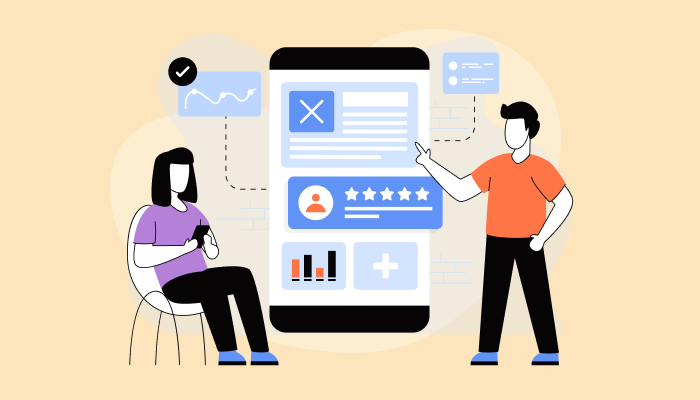 From cloud-based solutions providing real-time insights into customer behavior to AI powered analytics that help you understand what drives your customers, there are plenty of options out there for any budget or requirement. We will look at each tool in detail and provide our expert opinion on which ones offer superior performance, data accuracy and value for money so you can make an informed decision when it comes time to choose a CEM solution.
What Is Customer Experience Management Software?
Customer experience management (CEM) software has become a crucial part of modern business. It allows companies to track customer interactions and use the data to improve their service and products. This type of software can help businesses create more personalized experiences for customers, increase loyalty, and enhance brand reputation.
CEM software is an effective way for companies to measure customer engagement levels across multiple channels such as email, website visits, chat, phone calls, etc. Companies can also set up automated triggers to send out surveys or notifications when certain conditions are met. With this information, businesses can gain insights into what's working well with their customers and where they need improvement. By having all these data points at their fingertips, companies can quickly identify problems and take corrective action before it's too late, ensuring happy customers who keep coming back!
Why Do You Need It?
Customer experience management software is essential for businesses that want to ensure their customers are having a great experience. With the right tools, you can better understand customer needs and feedback in order to strengthen relationships with them. So why do you need it?
First of all, customer experience management software helps you gain insight into your customers' preferences so you can tailor experiences accordingly. You'll be able to monitor customer interactions across channels, identify trends and measure outcomes. Here are just some of the benefits of using these tools:
Improved Customer Engagement: Use data collected from CEM software to personalize content and create meaningful conversations

Increased Loyalty: By understanding how each individual interacts with your brand, you can build trust with them

Enhanced Insights: Analyzing customer behavior allows you to predict future actions and make informed decisions

Automation: Automate manual processes such as surveys or segmenting customers based on certain criteria

Cost Savings: Automating certain tasks will help reduce costs associated with labor and other resources
Overall, customer experience management tools provide invaluable insights that allow companies to acquire new customers while maintaining existing ones. By leveraging this technology, organizations can increase sales, expand their reach, improve efficiency and boost overall performance.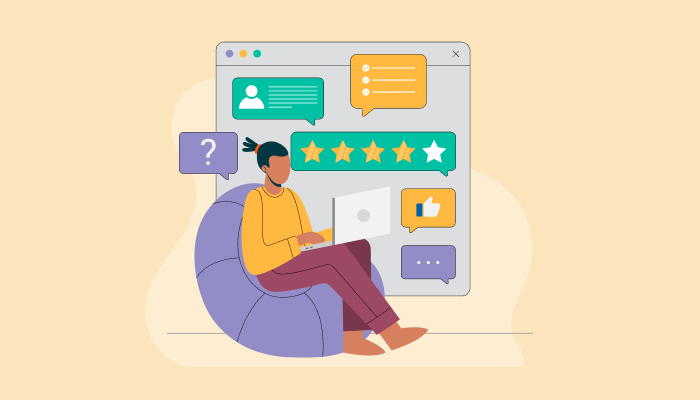 How to Choose the Right Customer Experience Management Software?
Choosing the right customer experience management software for your business is essential. A good platform will help you to manage customer experiences more effectively and efficiently, resulting in a better overall experience for customers. It's important to understand what features are necessary when selecting a customer experience management platform so that it meets the needs of both you and your customers.
Consider ease of use and scalability potential when selecting a platform.

Ensure enough customization options are available to tailor the software.

Read user reviews and research similar businesses who have implemented solutions.

Factor in potential for automated services such as text messaging or chatbots.

Automated services such as text messaging or chatbots could greatly improve customer contact and provide a higher level of service.
Doing some due diligence upfront can save time and money down the line by ensuring that you pick a solution that works best for all involved. Take advantage of free trial versions if they're offered, so you know exactly what you're getting into before signing on the dotted line. Making sure that a customer experience management platform has everything needed from day one should be top priority, no need settling for something less than perfect!
11 Best Customer Experience Management Software & Tools
Choosing the right customer experience management software can be daunting, especially with many available options. But fear not! We've put together a list of the 11 best customer experience management software & tools to help you find the perfect fit for your business needs. From real-time customer feedback software and feedback management systems to the user and client feedback timelines and unlimited projects, these solutions offer something for everyone.
The top platforms are specifically designed to streamline the customer experience management process while providing powerful cloud-based features like contextual data capture, automated insights, and actionable dashboards. With these customer experience management platforms at your fingertips, it's easier than ever to track performance in real-time, identify opportunities for improvement, measure ROI on customer service initiatives, and more, all from one centralised platform.
Zendesk
When it comes to customer experience management, Zendesk is a great choice. It offers an extensive range of features that are easy to use and manage. With Zendesk, you can easily set up customer ticketing systems and track their interactions with your organization. You can also customize the look and feel of your customer service portal according to your company's branding requirements.
Zendesk provides more than just ticketing systems; it also offers AI-powered chatbots and interactive voice response (IVR) capabilities. This helps reduce wait times on calls and provide better customer experiences overall.
UserVoice
UserVoice is a customer feedback management tool that helps businesses prioritize and track customer feedback. It's designed to ensure that customers feel heard, with customizable survey forms, sentiment tracking, social listening, and more. Uservoice also provides reporting capabilities so companies can measure the impact of their actions on customer satisfaction.
In addition to its feedback management tools, UserVoice also offers help desk support for its users. This includes ticketing systems and automation functionalities, making it easier to respond quickly to customer queries or requests. The platform integrates with other third-party applications like Salesforce and Slack too, allowing businesses to streamline operations across multiple channels.
Freshdesk
Freshdesk is an excellent customer experience management software and tool. It offers businesses a range of features to ensure their customers have the best possible experience with their brand, from creating tickets to tracking conversations between support staff and clients. With Freshdesk, companies can customize the platform for their needs, allowing them to tailor the interface for their use.
Here are three reasons why Freshdesk is an excellent tool for managing your business's customer experience:
Seamless integration with existing systems such as CRM, email marketing platforms, and more.

Advanced analytics capabilities to monitor customer sentiment in real-time.

Easy setup process so you can get up and running quickly without any technical expertise.
With these features and more, Freshdesk provides organizations with the tools needed for successful customer experience management solutions that ultimately lead to improved customer satisfaction rates.
Helpshift
Helpshift is a customer experience management tool that allows businesses to provide better service and support to their customers. Its features include multi-channel support, automated workflows, AI-powered insights, and more. It also allows companies to integrate seamlessly with existing CRM systems, making tracking of customer data and interactions easier.
Helpshift's user interface is intuitive and easy to use, allowing agents to find the information they need quickly. The platform also includes an advanced analytics dashboard which helps teams gain valuable insights into customer behavior and engagement trends. This helps companies decide how best to improve their services to provide optimal customer experiences.
Salesforce
Salesforce is a customer experience management software and tool that provides powerful insights into customers' needs. It offers a wide range of features, such as automated processes for handling customer complaints and surveys to measure the effectiveness of your services. With its intuitive interface, Salesforce makes it easy to track customer interactions, prioritize tasks, respond quickly to inquiries, and monitor performance metrics.
For businesses or organizations looking for an effective way to manage their customer service operations, Salesforce is an excellent choice. The platform helps you create personalized experiences for every client by tracking data from multiple channels in one place.
Given its comprehensive capabilities and reporting tools, Salesforce can be used effectively by companies looking to optimize their customer service operations. Its straightforward setup ensures quick implementation while providing robust support when needed. All these factors combine to provide businesses with the resources they need to offer superior customer experiences.
Oracle
Oracle is a powerful customer experience management software and tool that can help businesses of all sizes drive success. With its robust suite of integrated applications, Oracle provides an end-to-end platform to manage the entire customer lifecycle from acquisition to retention. It enables companies to capture valuable insights into customer behavior and preferences to create personalized experiences for their customers. Plus, it allows organizations to streamline processes like lead scoring, segmentation, and analytics to better target campaigns and increase conversions.
Additionally, with built-in AI capabilities, Oracle helps automate mundane tasks such as collecting data or identifying patterns in feedback. This ensures that companies can quickly analyze collected data without manually entering any inputs into the system.
Kustomer
Kustomer is a customer experience management software and tool designed to streamline the customer service process. It integrates with several popular CRMs, allowing users to access customer data in one centralized location quickly. With Kustomer's suite of tools, companies can automate routine tasks and provide customers with personalized support that meets their specific needs.
Kustomer offers advanced features such as AI-powered chatbots and automated workflows for complex processes like returns or refunds. Its intuitive user interface makes it easy for agents to manage requests from multiple channels such as email, phone, and social media without switching between applications.
Microsoft Dynamics 365
Microsoft Dynamics 365 is a software and tools designed to help businesses deliver the best possible customer experience. It enables organizations to collect, manage, and analyze data from multiple sources in one place, providing insight into customers' behavior and preferences. With Microsoft Dynamics 365, companies can easily create personalized experiences that cater to their customers' needs.
The platform provides robust features such as AI-driven automation capabilities, sentiment analysis for tracking customer sentiment over time, customizable dashboards for monitoring performance metrics, and much more.
Clarabridge
Clarabridge is a customer experience management software that helps businesses gain insights into their customers' experiences. It offers a range of solutions to its clients, ranging from sentiment analysis and text analytics to natural language processing (NLP) and robotic process automation (RPA). With Clarabridge's data-driven approach, organizations can easily understand how their customers feel about particular products or services.
The software also provides powerful reporting capabilities which enable companies to measure the success rate of their customer service initiatives.
Medallia
Medallia is a customer experience management software and tool that helps businesses improve their service levels. It allows companies to gauge how customers feel about the level of service they are receiving and can provide feedback on what aspects need improvement. The platform offers numerous features such as surveys, analytics, reporting, omnichannel communication, AI-driven insights and more. Here's why Medallia stands out:
Its advanced analytics capabilities enable you to gain real-time visibility into customer sentiment.

You can monitor customer interactions across multiple channels for better understanding.

It has an intuitive user interface, making it easy to use even for first-time users.
The great thing about Medallia is that it provides actionable insights so businesses can take corrective measures quickly to ensure optimal customer satisfaction. Moreover, its scalability means that companies of any size can benefit from it without having to worry about investing in additional infrastructure or resources.
FeedbackUp
Feedbackup is an innovative customer experience management (CEM) software that allows businesses to collect and analyze customer feedback. It enables companies to create meaningful relationships while improving the overall customer experience. Feedbackup provides a comprehensive suite of features designed to help manage CEM initiatives effectively.
The benefits of Feedbackup are numerous:
Easy implementation: Feedbackup's user-friendly dashboard enables companies to get up and running quickly.

Automation capabilities: Companies can set up automated processes such as ticket routing or email notifications.

Multi-channel support: Customers can access help through phone, chatbot, or self-service portal, depending on their preferences.

Comprehensive reporting: Track customer interactions in real-time to gain insights into how they interact with your business.

Knowledge base integration: Easily integrate existing knowledge bases into the platform allowing customers quick access to necessary information without contacting support staff directly.
Feedbackup is the ultimate solution for businesses looking to prioritize customer satisfaction and loyalty. With automated workflows, powerful insights into customer behavior, and actionable recommendations - it's essential for delivering exceptional experiences at every step of the journey.
Get started with the leading Customer Experience Management Tool today! Sign Up 14 Day Trial
Conclusion
In conclusion, customer experience management software is essential for any business that wants to maximize its potential. Businesses can improve their customers' experiences and boost satisfaction by using the right tool. To find the best solution for your needs, it's important to consider factors such as cost, features, scalability, and integration capabilities.
The 11 best customer experience management software tools listed in this article provide an excellent starting point when choosing a system for your company. From Zendesk to Medallia and FeedbackUp, each of these solutions offers powerful tools and functionalities designed to help you make the most out of every interaction with your customers.
Why Choose 500apps?
#1
All-in-One Suite with more than 50 apps
#2
Everything you need today and in the future for all departments
#3
Unbelievable value - the lowest pricing you will ever find
#4
Hosted in 6 locations for compliance and blazing speeds
#5
24/5 Support - FREE chat, email and phone
#6
Uncapped features - limits you will never reach humanly
#7
Managed and maintained everyday by a dedicated team
#8
No downtime - comes with a 99.9% uptime guarantee
#9
Supports a number of international languages
#10
We've everything covered - 90k+ trust us with their business
Join the SaaS Revolution
All-in-One Suite of 50 apps

Unbelievable pricing - $14.99/user

24/5 Chat, Phone and Email Support