Top 8 Strategies for Writing Effective Business Emails
Business emails have become an integral part of our lives. They are the primary means to communicate with colleagues, customers, and vendors. As such, it is important that your business emails be effective in conveying their message as clearly and concisely as possible. But how do you make sure that your business emails are both professional and engaging?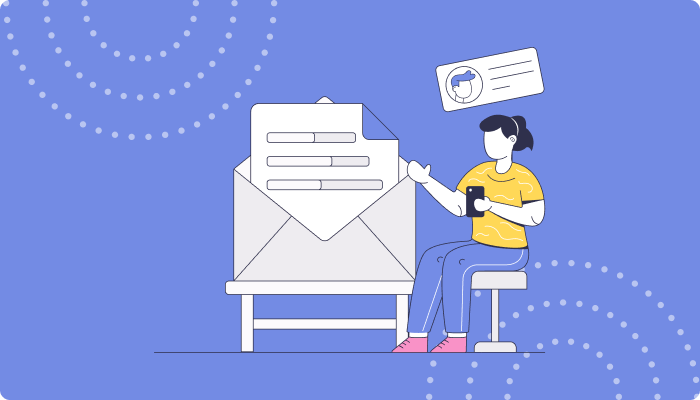 Let's discuss the top 8 strategies for writing effective business emails. We'll go into detail about crafting email content that stands out from the rest, making sure there's no ambiguity in your message, setting expectations for responses and more! With these strategies under your belt, you can ensure that all of your business emails get read and responded to promptly.
Importance of Business Emails
Business emails are an essential part of communication within organizations. They can be used to share information among departments and employees, as well as build relationships with customers and lead generation opportunities. Crafting effective business emails is key for success in today's digital world.
Business emails are an essential part of modern communication. From lead generation to keeping customers informed, the importance of business emails cannot be understated. Here are a few advantages of effective email communication:
Gives companies a competitive edge in their respective industries.

Allows companies to foster relationships with potential leads or existing customers.

Acknowledge the respect for time when communicating with colleagues or clients.

Helps ensure that all parties involved understand what is being said quickly and accurately.
Having clear guidelines on how to respond professionally helps maintain consistency in messaging across different departments within an organization. This ensures timely responses and makes it easier for team members from various levels and positions to collaborate effectively with each other through email correspondence. Doing so allows businesses to take full advantage of any opportunities generated through these communications without sacrificing quality or professionalism.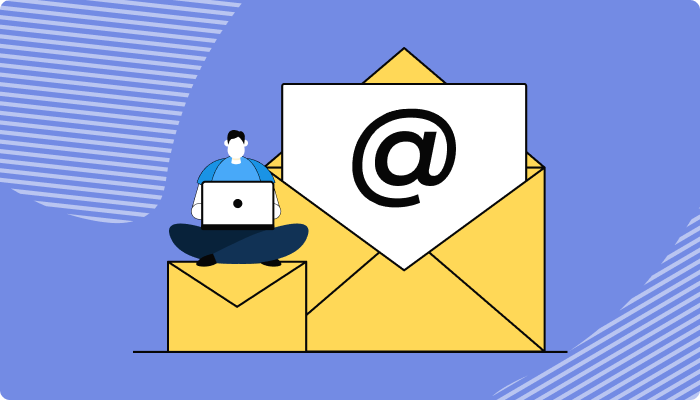 Top 8 Strategies for Using Business Emails
Writing effective business emails is an important part of lead generation. It's a great way to ensure your message comes across clearly and gets the desired response. To help you write more successful emails, here are 8 strategies that can be used when crafting email content:
Personalize Your Greeting
When writing a business email, personalization is key. A personalized greeting can engage your audience and make them feel valued. Lead generation must also be taken into account when crafting an effective message. Leadsly allows you to easily capture customer information in order to create more meaningful conversations with prospects. Here are five tips for making sure your emails stand out:
Research the recipient beforehand.

Keep it short and sweet - no one wants to read a long, drawn-out email!

Use catchy subject lines that will grab the attention of your readers quickly.

Include lead generating questions or calls-to-action in the body of your message.

Always end on a positive note and include contact information for further inquiries.
By following these simple steps, you'll ensure that each email you send has impactful outcomes and encourages better lead-generation opportunities down the road! Make every effort to craft messages tailored specifically to each individual reader, using language they can relate to while simultaneously keeping track of valuable lead data through Leadsly,
Keep It Concise
It's essential to keep business emails short and to the point. There is no need for long, drawn-out greetings or lengthy explanations. It's more effective when you are concise with your message. This can be even truer when it comes to lead generation, if your email is too extensive, prospects may not take the time to read through it all.
Be Clear
When writing effective business emails, it is important to be clear to ensure that the message you are trying to convey gets across. Using Leadsly allows for this clarity as well as lead generation. Here are five key strategies when writing an effective business email:
Use a clear subject line: Make sure your subject line conveys what the reader can expect from opening the email, and include keywords related to lead generation.

Keep it organized: Break down large blocks of text into shorter paragraphs so readers can quickly understand what you're saying without getting overwhelmed or bored with too much information presented at once.

Personalize content: Address each recipient by name and make sure to use appropriate language that reflects their relationship with you. This helps build relationships through personalization and encourages further conversations around lead generations.

Include CTA's: A call-to-action (CTA) should always be included in any marketing email, which will help generate more leads if done correctly. Let them know exactly what they need to do next in order to get involved with whatever offer/promotion etc., you have put forward.

Proofread & edit: Take your time rereading and proofreading before sending out any email as mistakes may reflect poorly on yourself and your company. Additionally, editing existing copy might just give it the extra push needed, so don't forget about this step!
These tips will help create an effective business email that drives conversions and builds relationships with customers who could become leads for future opportunities. It all starts with being clear and concise yet still providing enough valuable information for people to act upon; using Leadsly certainly makes that possible!
Proofread
Proofreading is an important step in the process of writing effective business emails. It ensures that all elements, such as grammar and spelling, are correct and error-free. Additionally, it allows you to check if your message conveys the right tone and intention. Lead generation also plays a part in this step. By including Leadsly words or phrases in the email, you can increase its chances of being opened by potential customers or partners.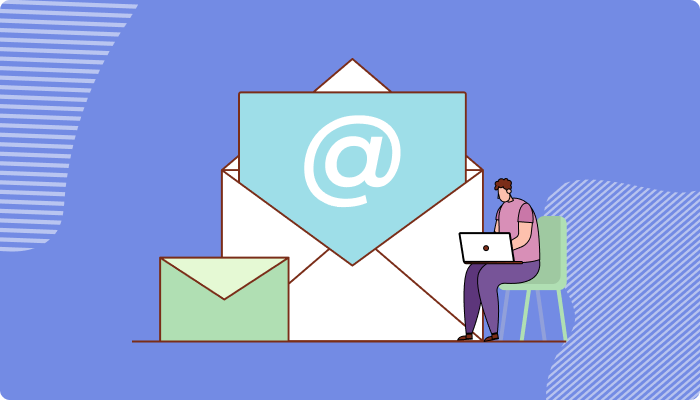 Use a Professional Tone
When writing business emails, it is important to use a professional tone. Formal communication can help present an organized and collected image of your company. Furthermore, using the right language can lead to increased credibility with customers and potential Leadsly in lead generation. It's best to avoid overly casual phrases such as "no worries" or "catch ya later" when communicating through email. In addition:
Don't let emotions get in the way of your message; instead, keep things concise and on topic.

Include all necessary information while avoiding getting too wordy.

Make sure every sentence has a purpose; don't go off-topic or add any unnecessary details.
By considering these steps, you will be able to craft effective business emails that create positive impressions for both current and future clients. Such messages encourage more lively conversations which may result in better relationships with colleagues and potentially generate new Leadsly opportunities for lead generation.
Include a Call To Action
When it comes to writing effective business emails, one key element is a call to action. This can help provide direction for the recipient and encourages them to take an action or move forward with something specified in the email. Including a call to action makes your message more memorable and helps lead generation efforts.
Provide Necessary Information
To ensure that business emails are effective, providing necessary information is essential. This includes including lead generation in the email so potential customers can learn more about what a company does and how they can benefit from it. Additionally, this helps create an opportunity for them to engage further with a business's products or services. When crafting an email, one should make sure to include all relevant details that will help readers understand the message quickly and accurately. Here are three important points to think about when writing your next business email:
Ensure you provide enough context upfront so that readers know why they received the email and what it's offering them.

Include detailed instructions on how recipients should take action if needed.

Highlight lead generation opportunities, such as website links, sign-up forms, etc., so readers know exactly how to learn more about the product or service offered.
By following these steps while creating a business email, companies can better reach their target audience and increase engagement with their offerings, leading to increased leads!
Get started with the leading Business Emails today! Sign Up 14 Day Trial
Include a Signature
When writing an effective business email, including a signature is important. This helps ensure that the recipient can take necessary action and contact you. A signature should include your name, title, company name, address (if applicable), phone number(s) and website or lead generation links.
These eight strategies should give you a good starting point on how to craft effective business emails that achieve their purpose while also creating positive impressions with those who receive them.
Conclusion
Business emails are an important part of communication in the modern world. They are used to communicate with clients, colleagues, and business partners around the globe. The tone and style you choose for your emails can influence how others see you and your organization. Therefore, business emails must be professional, clear, concise, and effective.
The strategies outlined here provide a solid foundation on which to build successful business email communication. By following these guidelines when writing business emails, users can ensure they come across as thoughtful and organized while conveying their message. Personalizing greetings, keeping messages brief yet informative, and using a professional tone help create positive impressions of one's company or brand.
Why Choose 500apps?
#1
All-in-One Suite with more than 50 apps
#2
Everything you need today and in the future for all departments
#3
Unbelievable value - the lowest pricing you will ever find
#4
Hosted in 6 locations for compliance and blazing speeds
#5
24/5 Support - FREE chat, email and phone
#6
Uncapped features - limits you will never reach humanly
#7
Managed and maintained everyday by a dedicated team
#8
No downtime - comes with a 99.9% uptime guarantee
#9
Supports a number of international languages
#10
We've everything covered - 90k+ trust us with their business
Join the SaaS Revolution
All-in-One Suite of 50 apps

Unbelievable pricing - $14.99/user

24/5 Chat, Phone and Email Support