12 Support Ticketing Tools Your Service Team in 2023
Customer service is a make-or-break factor for success in the modern business world. Today's customers expect fast and accurate responses to their inquiries. You need the right ticketing tools to ensure your company can provide excellent service in 2023 and beyond.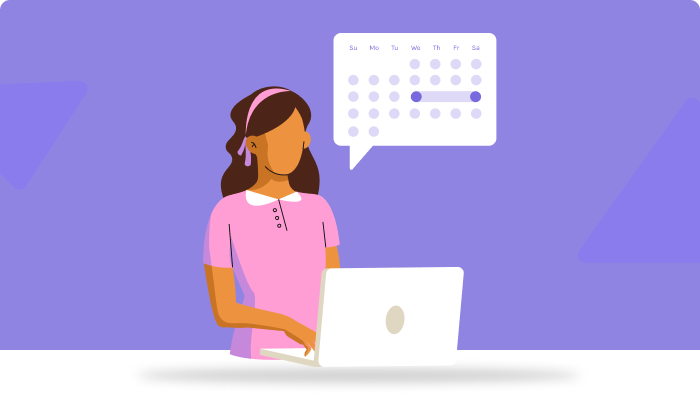 From simple free solutions to robust enterprise options, more than 15 different software packages are now designed specifically to help track support tickets. These tools offer powerful features that enable businesses of all sizes to manage incoming requests quickly and efficiently. With the right ticketing system in place, companies can build relationships with customers while providing superior customer service at every turn!
What Is a Ticketing System?
A ticketing system is an important tool for service teams in 2023. It is a type of software called 'service desk software', which helps track and manage customer requests or queries. This can involve keeping track of the progress of any jobs being worked on, keeping customers up-to-date with what's going on and providing them with timely resolutions to their problems.
The advantage of using a ticketing system is that it allows your team to respond quickly and efficiently to customer needs. It also means that you have all the information about each job logged in one place, so everyone knows exactly where they stand with each task. Additionally, this ensures that no customer issues slip through the cracks as every request is tracked from start to finish.
Using a ticketing system can help ensure your service team operates at its best in 2023 by streamlining processes and ensuring that all problems get resolved promptly and effectively.
What Are the Different Types of Ticketing Tools?
A ticketing system is an important tool for any customer service team. It allows businesses to easily manage and track customer requests, helping them quickly resolve issues and ensure customer satisfaction. There are a few different types of ticketing tools that organizations can use in 2023, the two most popular being customer service ticketing systems and helpdesk ticketing systems.
Incident Management: Incident management tools help track, manage, and report on service requests and incidents.
Help Desk: Help desk ticketing systems provide an organized workflow for customer service inquiries and support requests.
Change Management: Change management ticketing systems help track and manage IT infrastructure or service changes.
Project Management: Project ticketing systems help track multiple projects' tasks, progress, and milestones.
Compliance Management: Compliance management ticketing systems help organizations track and manage regulatory compliance requirements.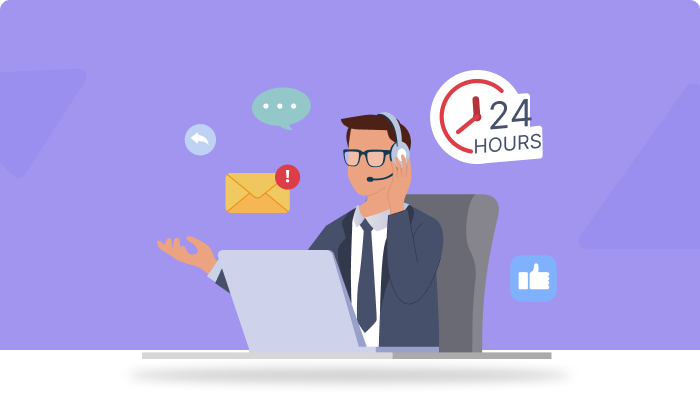 12 Support Ticketing Tools Your Service Team
When it comes to supporting ticketing tools for your service team in 2023, there are a variety of options available. You can find something that suits your needs, from the best ticketing tools open source to those with built-in features and integrations.
Happyfox
If you're looking for the ideal ticketing tools for service desk teams in 2023, then HappyFox is a great option. This comprehensive and feature-rich ticketing tool allows users to create tickets quickly, assign them to team members, and track progress. It also offers automated workflows, powerful reporting capabilities, and multi-channel customer support with integrated chatbots.
HappyFox's customer service automation makes it easy for service teams to streamline repetitive tasks, allowing them to focus on more important aspects of their job. Additionally, its robust analytics provide detailed insights into your customer's needs and preferences so that you can tailor solutions accordingly. All these benefits make it one of the best ticketing tools available today, an excellent choice for any service team in 2023!
Solarwinds Service Desk
SolarWinds Service Desk is one of the top ticketing tools for service teams in 2023. It provides an easy-to-use platform with all the features a team needs to manage customer requests and tickets effectively. From automated notifications, powerful search capabilities, and reporting dashboards to intuitive task management, SolarWinds Service Desk offers it all with its user-friendly interface.
SolarWinds Service Desk has numerous integrations that allow users to seamlessly connect their existing software solutions, like Salesforce or Slack. This makes tracking client communication easier than ever before while also providing efficient workflows across departments. With this comprehensive system at your fingertips, your service team will have everything they need to tackle customer inquiries in 2023 and beyond efficiently.
Support.cc
Support.cc is an industry-leading support ticketing system that can help your service team stay organized and efficient in 2023. With its powerful features, it can be tailored to fit the needs of any organization. Here are some key benefits:
Easy set up with customizable fields: Support.cc allows you to configure the ticket forms quickly, so they capture all the necessary information for each request type.
Automated routing: The automated routing feature ensures tickets are routed to the right person or group within your organization based on criteria such as issue type or topic.
Time tracking: This feature helps track time spent by agents working on tickets, enabling better resource management and productivity measurement.
Robust reporting capabilities: Reports give teams visibility into trends in customer service performance over time and provide insights into where improvements need to be made.
Multilingual support: Support.cc supports multiple languages, making it easier for customers worldwide to get help when needed.
With a streamlined interface and intuitive navigation, Zendesk makes it easy for service teams to manage incoming requests effectively. Moreover, this flexible tool enables organizations to change their workflows as their business grows and evolves over time, ensuring continued success well into 2023 and beyond.


Get started with the leading Ticketing Tool today!
Sign Up 14 Day Trial
Liveagent
Liveagent is a comprehensive support ticketing tool for service teams in 2023. It provides various features that can help streamline operations and increase productivity. For instance, its built-in AI technology lets users quickly respond to customer inquiries without needing to type out each response manually. The platform also offers real-time analytics, so team members can decide how best to handle tickets.
Not only does Liveagent offer great features for service teams in 2023, but it's user-friendly too. Its intuitive interface makes the system easy to navigate, even for those with no technical background. Plus, it comes with 24/7 customer support, meaning there's always someone on hand should you need assistance.
Front
Front is a powerful customer service platform designed to help your service team in 2023. It offers an expansive suite of tools for managing customer inquiries, from initial contact to resolution. The system allows agents to respond quickly and engage with customers through various channels like email, chat, or social media.
In addition to helping your team efficiently manage support tickets, Front also provides valuable insights into customer sentiment. Agents can gauge how satisfied their customers are by analyzing the tone of conversations across different channels. This helps them provide better service while building trust with customers over time.
Freshdesk
Freshdesk is a comprehensive support ticketing tool that can give your service team the edge in 2023. It provides an intuitive interface, allowing users to easily track customer inquiries and prioritize requests according to urgency or need. And with its integration of powerful analytics tools, Freshdesk gives you real-time insights into how customers are interacting with your business.
This makes it easier for your team to identify trends and take action quickly when needed. Plus, Freshdesk's automated workflow feature allows you to streamline processes and get things done faster. This way, you'll have more time to focus on other tasks and ensure high customer satisfaction.
TIP: Try creating customized user roles within Freshdesk, so each service team member can access only the information they need. This will help keep everyone organized and productive!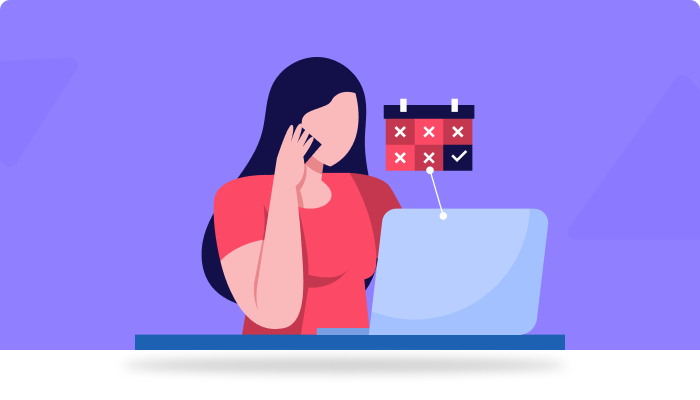 Azuredesk
Azuredesk is a robust customer service platform designed to help businesses provide exceptional support. It combines CRM, AI-powered ticketing and automation capabilities in one unified solution. With Azuredesk, your service team can easily manage all customer inquiries from various communication channels, such as live chat, phone, email or social media in one centralized place.
The software also has powerful analytics tools to gain valuable insights into your customers' behavior. You'll get access to pre-built reports that show the performance of each agent, average response time for tickets and more - allowing you to monitor your customer service operations effectively.
Helpscout
Helpscout is comprehensive customer service and supports ticketing tool for service teams in 2023. It provides an all-in-one platform that helps to streamline customer inquiries, automate processes, and track conversations efficiently. The software is equipped with automated workflows, integrations with third-party tools like Salesforce or Zendesk, and AI-powered insights into customer behavior.
The interface of Helpscout is designed to be intuitive and user-friendly, allowing agents to move between tasks without confusion quickly. Its reporting feature also allows users to gain real-time visibility into their performance metrics to make smarter decisions about how best to serve customers. Additionally, its intelligent routing system ensures that each inquiry goes directly to the right agent, who can respond most effectively.
Vision Helpdesk
Vision Helpdesk is an excellent support ticketing tool for service teams. It allows you to streamline customer service operations, making it easier and faster to resolve tickets. With automation capabilities such as AI-powered chatbots, Vision Helpdesk helps prioritize tickets based on urgency and other factors so that your team can handle them efficiently. Plus, its intuitive design enables agents to quickly access all the necessary data in one place and respond accurately.
The system also offers powerful reporting tools which allow you to gain insights into how your team is performing and make adjustments where needed. This way, you'll be able to identify areas of improvement and track progress over time. Moreover, with a range of features like pre-defined templates and integration with popular applications, Vision Helpdesk makes it easy for your team to collaborate effectively and provide superior customer service even from remote locations.
Zendesk Ticketing System
As we look to the future of service teams, Zendesk Ticketing System stands out as an excellent tool for ticketing and managing customer requests. This platform is designed with user-friendliness, making it easy to create tickets, assign them to team members, manage workflow status changes, and track progress within one interface.
The features continue; Zendesk Ticketing System also offers robust customization options so you can tailor your system exactly to fit your organization's needs. From assigning multiple levels of priority for each request to configuring automated notifications about new tasks or updates, these are just a few ways this tool helps streamline operations and keep your team organized.
Conclusion
In conclusion, a ticketing system is essential for any modern service team. It allows teams to keep track of customer inquiries and provide efficient solutions in a timely manner. Several ticketing tools are available today, ranging from basic help desk software to comprehensive IT service management platforms. The right solution will depend on the size and complexity of your organization, as well as its specific needs.
Why Choose 500apps?
#1
All-in-One Suite with more than 50 apps
#2
Everything you need today and in the future for all departments
#3
Unbelievable value - the lowest pricing you will ever find
#4
Hosted in 6 locations for compliance and blazing speeds
#5
24/5 Support - FREE chat, email and phone
#6
Uncapped features - limits you will never reach humanly
#7
Managed and maintained everyday by a dedicated team
#8
No downtime - comes with a 99.9% uptime guarantee
#9
Supports a number of international languages
#10
We've everything covered - 90k+ trust us with their business
Join the SaaS Revolution
All-in-One Suite of 50 apps

Unbelievable pricing - $14.99/user

24/5 Chat, Phone and Email Support