Lead Management In 2023: The Latest Tools and Process
It's no secret that the future of lead management will be shaped by technology. By 2023, businesses and organizations across industries will likely have adopted more advanced tools to help them manage their leads effectively. To stay ahead of this trend, it's important to understand the latest process developments and technologies available for lead management. This article explores these innovations and provides an overview on how they can improve your business operations in 2023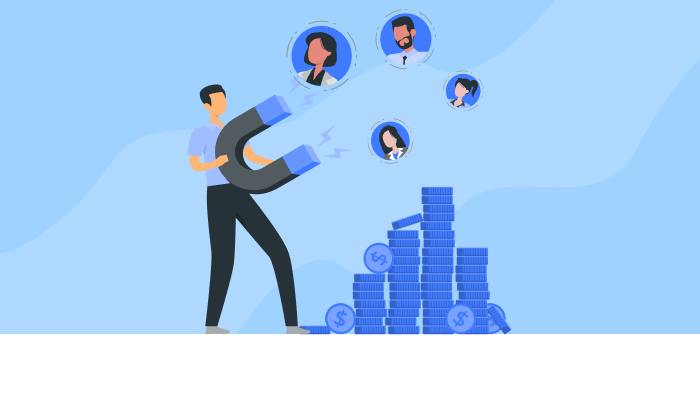 The most efficient way to handle a high volume of incoming leads is through automation tools such as customer relationship management (CRM) software or marketing automation platforms. These systems streamline data collection, segmentation, targeting, contact qualification, follow-up communication and analytics reporting. They also provide insights into customer behaviour and preferences, which can enable better decision-making when attracting new leads. Automated systems are cost-effective, with minimal human input required once set up correctly, they can save time and money while significantly improving performance outcomes.
As well as automated solutions, other important elements need to be considered to maximize success in 2023. For example, understanding buyer personas and creating tailored content for each stage of the sales funnel will allow you to engage prospects at every stage of their journey towards becoming customers.
These technological advancements mean that companies must embrace change if they want to remain competitive in today's market environment - and continue doing so over the next few years! By leveraging innovative tools and approaches now with a long-term vision, businesses can create strong foundations for growth far into the future.
What is Lead Management?
Lead management is identifying, capturing, nurturing, and transforming potential buyers into customers. It includes activities such as researching potential leads and then targeting them with specific marketing campaigns tailored to their needs. It also involves tracking the progress of each lead through the sales funnel until they become customers. Lead management requires careful planning and execution to be successful.
Lead management was primarily done manually in the past, but technological advancements have made it possible to automate many of these activities. Several software programs are now available to help companies manage their leads more efficiently. These tools allow businesses to track leads more accurately and quickly and provide detailed reporting on the success of their campaigns. In addition, these tools can also automate certain tasks such as emailing prospects with offers or sending out follow-up messages after a sale has been completed.
As we move towards 2023, businesses must focus on leveraging the latest tools and processes for effective lead management. Companies should invest in technologies that enable them to track leads throughout their lifecycle and easily generate reports on campaign performance to make informed decisions about future strategies. Additionally, businesses should explore ways to personalize their lead nurturing efforts in order to improve conversion rates and build stronger relationships with potential customers. By leveraging the latest tools and processes for lead management in 2023, companies will be able to maximize opportunities for growth and achieve long-term success.
What are the Steps in Lead Management Process?
Lead management is identifying, nurturing, and converting leads into customers. It is an essential part of modern marketing strategies and requires careful planning, implementation, and tracking. The steps involved in the lead management process can be divided into four stages - identification, qualification, nurturing, and conversion.
The first step in the lead management process involves the identification of potential customers or leads. This is done by collecting data from various sources like online surveys, website forms, customer databases, etc. Once the leads have been identified, they must be qualified for further consideration. This includes evaluating the lead's potential value or fit to the company's product or service offering.
The next step in the lead management process is nurturing the leads to ensure they stay engaged with the company's products or services. This includes following up with them regularly through email campaigns and other digital marketing initiatives such as social media ads and pay-per-click campaigns. Finally, the last step involves converting qualified leads into actual paying customers by using sales techniques such as providing discounts or incentives and setting up customer loyalty programs.
To effectively manage leads in 2023 and beyond, businesses need to invest in the latest tools and processes that help automate these steps while also providing insights into customer behaviour patterns so that they can identify opportunities for improvement early on. Additionally, companies must ensure that their team has access to resources like training materials and market intelligence reports to equip them with knowledge essential for successful lead management processes.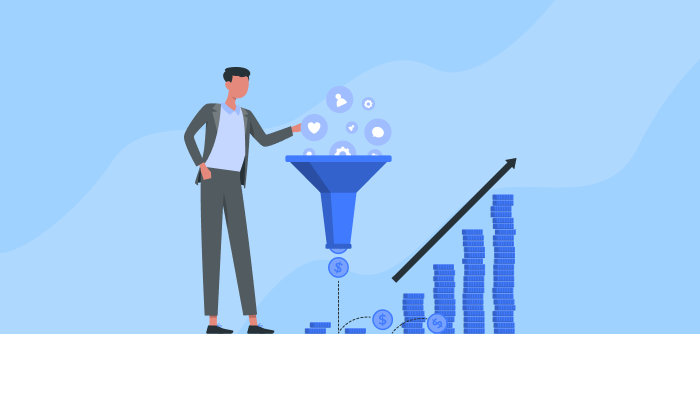 Why Efficient Lead Management is Important for Online Businesses
Lead management is an important component of successful online businesses. It involves managing leads – potential customers – who may be interested in the products or services being offered by the business. Effective lead management helps ensure that leads are followed up on and converted into actual customers. This article will discuss why efficient lead management is important for online businesses.
Leads need to be managed effectively to convert them into sales. Without effective lead management, a business can easily miss out on potential customers and lose out on revenue. By using automated processes and tools, businesses can quickly identify qualified leads and contact them before their competitors do. Automated tools also help track leads throughout their lifecycle, allowing for accurate customer behaviour analysis and providing insight into which marketing strategies are working best for the business.
In addition, efficient lead management helps businesses prioritize their efforts when it comes to marketing activities. By analyzing customer data, businesses can identify which types of customers are most likely to convert and focus their resources on those prospects first. Good lead management also saves businesses time by eliminating unnecessary contacts with unqualified leads or leads that the company's competitors have already contacted.
Efficient lead management provides several benefits for online businesses, including increased sales conversion rates, improved customer data analysis, better targeting of prospective customers, reduced marketing costs and improved customer service levels. Therefore, it is essential for any online business looking to achieve success in today's competitive marketplace.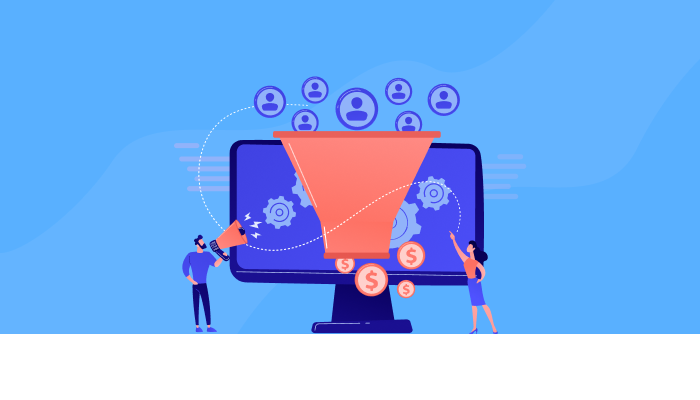 5 Top Lead Management Software and Their Features
Lead management software is essential for online businesses looking to maximize their sales potential. It allows companies to track and manage customer data and create automated processes for marketing and sales teams. This article will discuss five of the top lead management software solutions and their features.
The first solution is OutReachly. This cloud-based platform offers a comprehensive suite of tools to help businesses automate their entire sales process from lead capture to closing deals. It also provides analytics and reporting capabilities to help companies track progress and identify trends in leads over time. Additionally, Salesforce offers a range of mobile apps that enable users to access their accounts on the go.
Lead management software provides businesses with a wide range of benefits including streamlined processes, improved customer experience and better ROI on marketing efforts due its advanced analytics capabilities which allow marketers to measure performance metrics in real time and optimize campaigns accordingly. As technology continues advancing at rapid speed it is important for online businesses stay up-to-date on the latest tools available so they can make informed decisions regarding lead management processes in 2023 moving forward
Leadprime
Leadprime is a popular lead management software used by businesses in 2023. It is designed to help streamline the process of gathering, managing, and converting leads into customers. The software features an intuitive user interface that enables users to quickly and easily manage their contacts. In addition, Leadprime provides various analytics tools that enable users to track and measure the performance of their campaigns.
Leadprime also provides a range of marketing automation capabilities. This includes automated emails, social media postings, and other automated tasks. Moreover, it offers built-in CRM features that enable users to track customer interactions and segment audiences for more effective targeting. Additionally, Leadprime can integrate with external applications such as Salesforce and Google Analytics for improved data analysis capabilities.
The software also has a robust security system that ensures the safety of all customer data stored in its system. Moreover, Leadprime offers support for custom integrations that allow users to extend its functionality according to their needs. This makes it a powerful lead management tool for businesses of all sizes in 2023.
Pipedrive
Pipedrive is a cloud-based software that allows businesses to manage their leads effectively. It utilizes a variety of features, such as contact management, automation, sales forecasting and reporting, to give users an organized overview of potential customers and opportunities. The platform is designed to help sales teams reach their goals faster by streamlining and automating processes which would have previously been time consuming.
In 2023, Pipedrive will continue to advance its lead management capabilities. This includes more efficient workflow automation and segmentation tools that make it easier for sales teams to target specific audiences with personalized outreach strategies. Additionally, the platform offers AI-driven analytics that enable users to gain insights into customer behaviour and predict future trends. This helps them make better decisions based on real-time data and optimise their campaigns for higher conversions.
Pipedrive's comprehensive set of features makes it an ideal choice for companies looking for an efficient way to manage their leads in 2023 and beyond. From contact management to automated processes and analytics, the platform provides everything businesses need to stay ahead of the competition while simplifying their lead management workflow. As such, it will likely remain one of the most popular solutions in the industry over the next few years.
Leadsquared
Leadsquared is a cloud-based customer relationship management (CRM) system that allows businesses to manage their sales operations in 2023. It offers features such as lead capture, tracking, and scoring capabilities as well as reporting and analytics. Additionally, it allows users to automate their marketing efforts through email campaigns, social media integration, and predictive analytics. Furthermore, Leadsquared offers an AI-driven personal assistant to help users streamline their business processes and make more informed decisions.
In order to ensure effective lead management in the future, Leadsquared's suite of tools provide businesses with an array of features designed to help them better organize leads and maximize their conversion rates. The system's lead capture feature enables companies to quickly identify promising prospects from any source such as web forms or social media platforms. In addition, its drag-and-drop workflow builder and automated tasks allow for efficient data entry and follow up activities. Moreover, its robust analytics tools enable businesses to gain insights into their performance and stay ahead of the competition by providing personalized recommendations based on past successes.
Leadsquared also helps businesses maximize the value of each lead by providing powerful segmentation capabilities that allow them to target specific audiences with tailored messages and promotions. Overall, this CRM platform offers a comprehensive set of features that empower organizations to increase efficiency while boosting customer satisfaction in 2023.
Hubspot CRM
Hubspot CRM is an integrated customer relationship management (CRM) software suite that tracks and manages customer interactions. It is designed to help businesses engage customers, generate leads, and close deals. The system features a range of tools such as marketing automation, sales automation, customer service tracking and collaboration tools. In addition, Hubspot CRM integrates with several third party applications, allowing it to be customized to the needs of an individual business.
In 2023, Hubspot CRM is likely to be one of the most prominent lead management tools available on the market. It will offer businesses access to powerful marketing and sales automation capabilities designed to streamline their lead-generation process. Additionally, it will provide users with comprehensive customer service tracking capabilities to better understand their customer's behaviours and preferences. Furthermore, its integration with third-party applications will allow businesses to customize the platform for their unique needs.
As such, Hubspot CRM stands out as a powerful tool for businesses looking for an efficient way to manage their leads in 2023. Its automation capabilities will enable them to identify opportunities and generate more qualified leads quickly. Its customer service tracking features will help them gain valuable insights into how its customers interact with their products or services. Moreover, its customization options will ensure that they have all the necessary features they need to effectively manage its leads in the coming years.
Outreachly
Outreachly is a lead management tool that is deployed by various enterprises in order to meet the increasing demands of customer relationship management (CRM) in 2023. It provides users with a range of features such as contact segmentation, automated follow-ups and personalized emails. Moreover, it also offers intelligent sales automation services that allow users to easily manage their leads, create campaigns, and track their performance. In addition, Outreachly provides user segmentation capabilities that enable business owners to send targeted messages to their customers based on their preferences and interests.
Outreachly's analytics feature allows users to gain insights into customer activity and conversion rates which can be used to optimize workflows and campaigns for maximum effectiveness. It also provides users with powerful reporting tools that help them understand the impact of their campaigns on customer retention and overall ROI. Furthermore, Outreachly integrates with popular CRM platforms like Salesforce and Zoho CRM, allowing businesses to easily integrate their existing data into the platform for improved lead tracking.
Outreachly is a powerful lead management tool designed specifically for businesses looking to maximize their customer relationships in 2023. Its range of features are designed to make it easier for companies to track leads, create campaigns, measure results and optimize workflows for maximum efficiency. Through its integration with popular CRM platforms, Outreachly also helps businesses make better use of existing data while gaining valuable insights into customer behavior and trends.
Get started with the leading Lead Management Tool today! Sign Up 14 Day Trial
Conclusion
Lead management is essential for online businesses to identify and convert potential customers into long-term clients. There are several tools available to help companies manage their leads more efficiently. LeadPrime, Pipedrive, LeadSquared, HubSpot CRM and OutReachly are among the most popular lead management software. Each has its advantages in terms of features and functionalities, which makes it suitable for different types of businesses.
The lead management process includes various stages such as marketing, filtering, tracking, nurturing and conversion. It is important to use the right combination of tools to optimize the process for maximum efficiency. By implementing an effective lead management strategy in 2023, companies will be able to identify their target audience better and increase their chances of achieving success.
To conclude, lead management is a critical part of success for online businesses today and will continue to be so in 2023. Effective use of lead management tools can help improve the customer experience and increase sales and profits. Companies should take the time to research the best tools available and find out how they can benefit from them to get the most out of their lead generation efforts.
Why Choose 500apps?
#1
All-in-One Suite with more than 50 apps
#2
Everything you need today and in the future for all departments
#3
Unbelievable value - the lowest pricing you will ever find
#4
Hosted in 6 locations for compliance and blazing speeds
#5
24/5 Support - FREE chat, email and phone
#6
Uncapped features - limits you will never reach humanly
#7
Managed and maintained everyday by a dedicated team
#8
No downtime - comes with a 99.9% uptime guarantee
#9
Supports a number of international languages
#10
We've everything covered - 90k+ trust us with their business
Join the SaaS Revolution
All-in-One Suite of 50 apps

Unbelievable pricing - $14.99/user

24/5 Chat, Phone and Email Support