11 Best Business Process Modeling Tools
Every successful business needs to be organized and efficient. Business process modeling tools can help businesses streamline their operations, increase productivity, and save time and money. In this article, we will explore the 11 best business process modeling tools on the market today.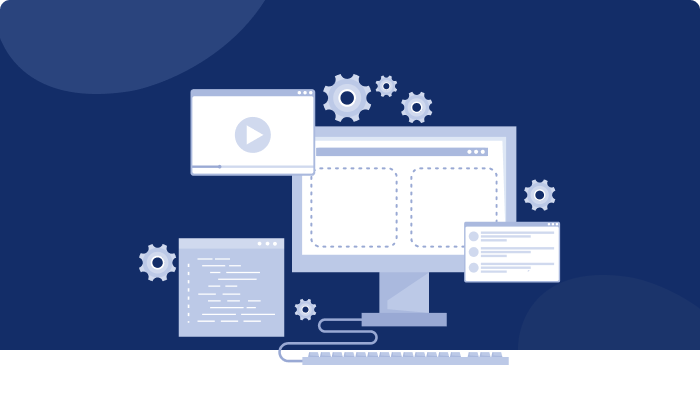 From visual-based tools that make it easy to create models quickly to powerful solutions with advanced features for more complex projects, there is something out there for everyone. We'll discuss each tool in detail so you can find the one that meets your specific requirements.
What is Business Process Modeling?
Business Process modeling (BPM) is the practice of analyzing, visualizing and optimizing business processes. It involves breaking down a complex workflow into its constituent parts so that it can be more easily understood and managed. BPM enables organizations to identify bottlenecks in their operations and make improvements accordingly. Business Process Mapping (BPM) is also used to create a graphical representation of how activities are connected within an organization's operational process. This helps businesses develop clear communication channels between different departments or teams, leading to improved efficiency and productivity.
The use of tools such as flowcharting software, data modeling tools and simulation programs has become increasingly important when it comes to successful business process modeling. These tools provide useful features like automated diagramming, support for object-oriented programming languages and real-time analytics which help businesses better understand their processes and pinpoint areas of improvement. By leveraging these powerful business process modeling tools, companies are able to optimize their operations towards greater success.
Organizations have seen significant benefits from using advanced business process modeling techniques including cost reduction, increased customer satisfaction levels and shorter timeframes for completing tasks. With the right toolset deployed effectively across all departments, businesses can get closer to achieving their desired performance goals with minimal effort required on their part.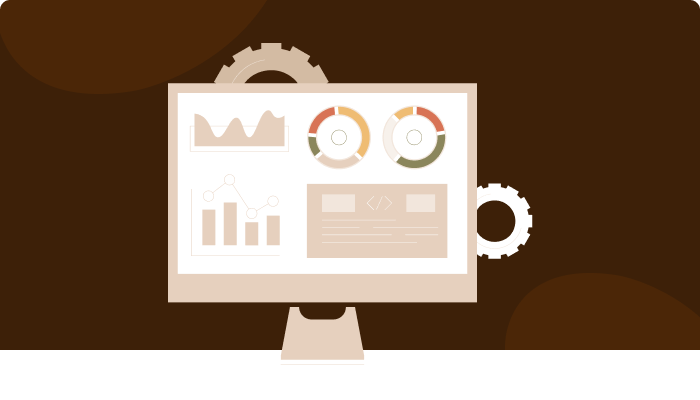 10 Benefits of Using Business Process Modeling to Automate Processes
Business process modeling is an invaluable tool for automating processes and improving business efficiency. By using it, businesses can improve their workflow management and create a more organized system that increases both productivity and customer satisfaction. In this article, we will explore the 10 benefits of using business process modeling to automate processes.
1.Automate Complex Processes: Business Process modeling (BPM) allows you to automate complex processes with ease. This can help to reduce manual labour and allow employees to focus on higher-value tasks.
2.Improve Process Efficiency: BPM enables you to identify and optimize inefficient processes, streamlining them for greater efficiency.
3.Achieve Compliance: With BPM, you can ensure that your business processes comply with the applicable laws and regulations. This can help to reduce the risk of any potential legal repercussions.
4.Improve Process Visibility: BPM enables you to have a clear overview of all of your processes, making it easy to identify any bottlenecks or areas of improvement.
5.Reduce Costs: Automating processes with BPM can help to reduce costs and increase profits.
6.Increase Productivity: BPM enables you to make better use of resources and eliminate redundancies, resulting in higher productivity and better performance.
7.Improve Customer Service: Automating processes with BPM can help to improve customer service by ensuring that customer requests are handled quickly and efficiently.
8.Enhance Decision-Making: BPM enables you to make decisions faster, as it gives you a clear view of the processes and allows you to identify what needs to be done.
9.Increase Agility: BPM enables you to quickly adapt to changes and respond to new opportunities, helping you to stay ahead of the competition.
10.Use BPMApp: BPMApp is a cloud-based business process modeling and automation platform, designed to make it easy to create, manage and optimize your processes. It allows you to quickly build, test and deploy automation solutions, helping you to get the most out of your existing processes.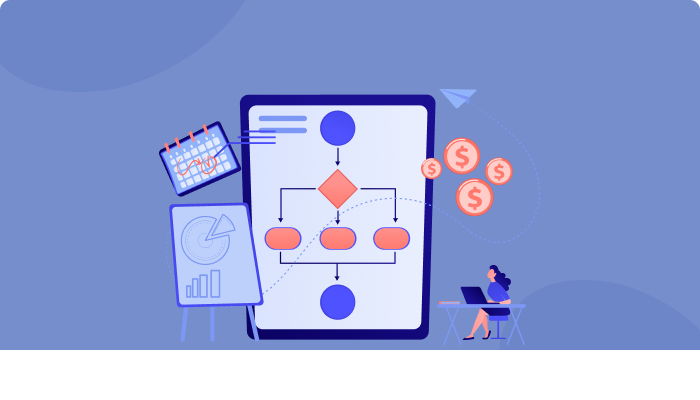 11 Best Business Process Modeling Tools
Business process modeling (BPM) is a powerful tool for organizations looking to streamline their processes. It can help automate certain tasks, maximize efficiency and reduce costs. But choosing the right BPM tool isn't easy—there are many options on the market that offer different features and capabilities. To make things easier, we've rounded up 11 of the best BPM tools available today.
BPMN
BPMN, or business process model and notation, is a standardized language for modeling a wide range of business processes. It allows organizations to visualize their processes in an easy-to-understand way that can be easily shared across departments and stakeholders. From its roots as a graphical representation of activities, it has evolved into a powerful tool for capturing the complexities of today's modern businesses.
Using BPMN enables users to capture all necessary data points associated with each step in the process without having to manually enter them. This reduces errors while allowing companies to track performance more accurately over time. Additionally, using this visual language simplifies collaboration between different roles within an organization by providing everyone with a standard understanding of how workflows are designed and executed.
It also makes it easier for companies to quickly make changes when needed since they no longer have to start from scratch every time they need to modify existing processes or create new ones. As such, BPMN provides organizations with the ability to rapidly respond to changing customer needs and competitive pressures while ensuring high quality results throughout their operations.
Aris
ARIS is a popular business process modeling tool used in many organizations. It stands for Architecture of Integrated Information Systems, and it offers a range of features that allow users to build out sophisticated diagrams quickly and easily. ARIS provides an intuitive graphical interface, which makes it easy to create and modify process models, as well as assign roles and responsibilities within the system.
The software also allows users to simulate processes before they are implemented into production environments, giving them the opportunity to test different versions without having to commit resources or time in order to do so. Additionally, ARIS offers automated workflow capabilities that help streamline processes and ensure compliance with organizational policies.
Lucidchart
Lucidchart is a cloud-based business process modeling tool that allows users to create professional diagrams and collaborate with their teams in real time. It has an intuitive drag-and-drop interface that makes it easy to explore ideas quickly and turn them into visuals. Lucidchart also offers powerful features such as workflow automation, cross-team collaboration tools, version control, and secure sharing for sensitive documents.
The platform integrates seamlessly with popular software such as G Suite, Slack, Trello, Microsoft Office 365, Atlassian Jira Software Cloud, Salesforce CRM Platforms, Dropbox Paper and more. This helps teams access data from multiple sources without needing to manually transfer files between systems or switch applications. Additionally, Lucidchart can be used both on desktop or mobile devices so you're never too far away from your workflows no matter where you are.
Visio
Visio is a popular business process modeling tool created by Microsoft. It's an all-in-one diagramming solution that helps users create flowcharts, data visualizations, and other types of diagrams quickly and easily. Visio offers a vast library of shapes and templates to help guide the user through their modeling project. Additionally, it comes with plenty of features such as automatic layout tools, collaboration capabilities, integration with third-party apps, and more.
One of the benefits of using Visio for your business process modeling projects is its ease of use. The interface is intuitive enough for beginners to quickly pick up how to utilize the software's features effectively. Its wide range of professional symbols also makes it easy to express complex ideas in visually appealing ways without having to spend too much time on design details. Furthermore, many organizations find that its familiar environment gives them peace of mind when sharing sensitive information or collaborating across departments.
Processmaker
Processmaker is a powerful business process modeling tool that can help you create and manage efficient workflows. It's an accessible, user-friendly platform with plenty of features to streamline your processes. Here's what makes Processmaker stand out:
Automation capabilities: You can automate manual tasks in the workflow using scripts or triggers. This helps reduce errors and speed up operations.
Visual flowcharts: The visual representation of the workflow allows users to quickly identify problems and make improvements as needed.
Integration options: Processmaker integrates with other software solutions such as ERP systems, making it easy to connect different parts of your organization.
With its intuitive design, automation capabilities and integration options, Processmaker is an excellent choice for businesses looking to improve their workflow management processes.
Cawemo
Cawemo is a comprehensive business process modeling solution that enables users to get the most out of their processes. It provides an easy-to-use interface, allowing teams to quickly build models without having to write code or install software. This makes it ideal for those who need to quickly create and customize simple process flows. Additionally, Cawemo offers a host of features such as visual analysis tools and simulation capabilities which help companies optimize performance across various departments.
What sets Cawemo apart from other business process modeling solutions is its ability to seamlessly integrate with existing systems. Its open architecture allows organizations to connect data sources and applications directly into the platform, providing them with greater visibility into their operations. Furthermore, its advanced analytics capabilities enable users to identify areas for improvement and allow them to make informed decisions about how best to increase efficiency in the workplace.
The benefits of using Cawemo don't end there; it also boasts intuitive collaboration tools that facilitate communication between team members and customers alike.
yEd
yEd is a comprehensive business process modeling tool for the modern enterprise. It allows users to create, edit and analyze complex processes quickly and easily. With yEd's intuitive drag-and-drop editor, it's simple to build diagrams that capture even the most intricate processes. Additionally, its powerful search capabilities make it easy to find any element of your diagram in just seconds.
What really sets yEd apart from other tools is its ability to visualize data in real time using charts and graphs. This provides an invaluable insight into how various elements interact within a system, allowing users to spot potential issues before they become problems. Plus, the ability to export diagrams as PDFs or images makes sharing them with colleagues a breeze - perfect for teams working remotely.
For those looking for an advanced yet user friendly modeling solution, yEd offers all the features you need without sacrificing ease of use. And with support for multiple languages, it can be used by companies around the world, no matter their location or language preferences.
Mindmanager
MindManager is a business process modeling tool that helps individuals and teams visualize their ideas, plans, and processes. It offers features like mind maps, flowcharts, Gantt charts, project management tools, document organization and more to help users create efficient workflows. With its intuitive drag-and-drop interface and powerful functionality, MindManager enables users to quickly visualise complex data and share it easily with others.
The software can be used for a variety of applications such as task tracking, brainstorming sessions, strategy development and decision making. By helping organisations develop smarter strategies faster through the use of diagrams and visuals, MindManager makes it easier for businesses to stay competitive in today's rapidly changing market.
It also allows users to collaborate on projects in real time over any device or platform by using cloud services like Dropbox or Microsoft 365. This ensures everyone has the same information at all times regardless of location or device being used – enabling smoother collaboration across multiple teams.
BPMapp
BPMapp is a powerful business process modeling tool that enables users to create complex diagrams. It provides flexible and intuitive support for teams of any size, from small businesses to large enterprises. With BPMapp, you can quickly map out processes to gain insight into their complexities without having to manually draw each line or figure. Here are three key features that make BPMapp the best choice:
Easy-to-use visual editor: Whether you're an experienced user or new to diagramming tools, BPMapp has an easy-to-navigate interface with drag-and-drop functionality so anyone can get started right away. Robust analytics capabilities: With its built-in analytics engine, Signavio helps identify areas of improvement in your processes by providing detailed reports on costs, performance, and other metrics. Integrations with popular software: The platform integrates tightly with existing systems like Salesforce and Office365 for efficient collaboration across departments.
These features offer unbeatable convenience and flexibility when it comes to designing effective business processes. And since it's cloud-based, there's no need for cumbersome setup or maintenance tasks, you can start working right away! BPMapp really is the ultimate solution for creating sophisticated workflows that help streamline operations while saving time and money.
Get started with the leading Business Process Modeling Tool today! Sign Up 14 Day Trial
IBM Blueworks Live
IBM Blueworks Live is a business process modeling tool that has been designed to help organisations easily create, visualise, and automate models. It provides an intuitive interface for users, allowing them to quickly build complex processes with minimal effort. The software also supports collaboration between stakeholders so they can work together on projects in real-time.
Blueworks Live offers various features that make it stand out from other tools of its kind. For instance, it enables the user to map out each step of a process using drag-and-drop components, as well as automatically generate comprehensive reports based on the model data. Additionally, there are built-in templates which allow users to quickly get started without having any prior experience.
IBM Blueworks Live is an ideal choice for those looking for an effective yet easy-to-use process modeling solution. Its vast array of features makes it suitable for businesses of all sizes and industries – whether you're just starting up or already have established operations.
Signavio
Signavio is a comprehensive business process modeling tool that aids in the automation of processes. It provides an intuitive graphical interface, allowing users to easily create and modify diagrams with drag-and-drop functionality. The software also offers various features such as collaboration tools, document management, and workflow control. With Signavio's powerful analytics capabilities, it can generate real-time reports on process performance and provide insights into how operations can be improved.
This robust system enables users to quickly identify bottlenecks in their processes and make adjustments accordingly. Furthermore, its cloud integration allows for secure data storage and easy access from anywhere. Users are able to collaborate with colleagues without having to transfer files back and forth between devices. This makes managing projects smoother and more efficient.
The user experience offered by this tool is unparalleled due to its straightforward design coupled with advanced features like automated notifications, task tracking, versioning, forecasting etc., which help organizations optimize resources and time spent on tasks.
Conclusion
Business process modeling is an essential part of automating processes and can have many benefits. When selecting the right tool for your business, it's important to consider the features available and how they align with your needs. The 11 best business process modeling tools highlighted in this article are BPMN, ARIS, MindManager, Signavio, IBM Blueworks Live and BPMApp. Each has its own unique set of features that make them ideal for use in different scenarios.
In conclusion, using a business process modeling tool helps businesses automate their operations more efficiently and achieve better results. It's important to select the right tool that meets both current and future needs. With so many options available today, such as BPMN, ARIS, MindManager, Signavio, IBM Blueworks Live or BPMApp - any company should have no problem finding one that works perfectly for them!
Why Choose 500apps?
#1
All-in-One Suite with more than 50 apps
#2
Everything you need today and in the future for all departments
#3
Unbelievable value - the lowest pricing you will ever find
#4
Hosted in 6 locations for compliance and blazing speeds
#5
24/5 Support - FREE chat, email and phone
#6
Uncapped features - limits you will never reach humanly
#7
Managed and maintained everyday by a dedicated team
#8
No downtime - comes with a 99.9% uptime guarantee
#9
Supports a number of international languages
#10
We've everything covered - 90k+ trust us with their business
Join the SaaS Revolution
All-in-One Suite of 50 apps

Unbelievable pricing - $14.99/user

24/5 Chat, Phone and Email Support