ATS for Recruitment - Features and Benefits
Maximize the benefits of an ATS for recruitment with our guide on key features, best practices, and how it can streamline your hiring process.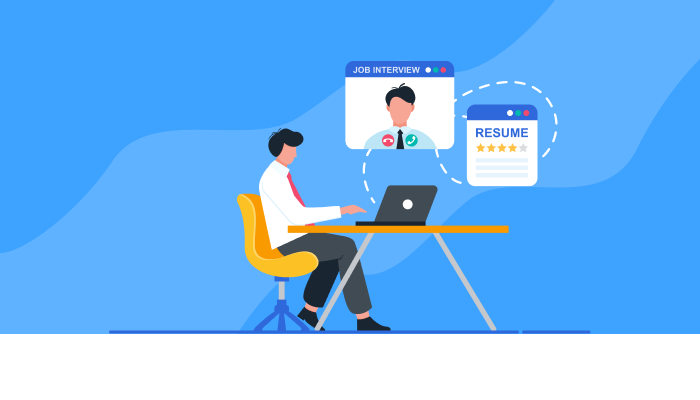 Recruitment technology has been advancing rapidly over the last decade, and Applicant Tracking Systems (ATS) have become a key tool for recruiters. ATS offer numerous features and benefits to help organizations find the best talent quickly and efficiently. With this article, we will explore how you can use ATS in recruitment processes, its advantages, and some tips on getting the most out of it.
The growth of digital technologies is transforming the way businesses hire people worldwide. Automating certain parts of the recruitment process with an ATS provides many advantages – from improving candidate experience to reducing manual work. This system also allows employers to save time while ensuring they are meeting legal requirements such as equal opportunity hiring laws. In addition, an effective ATS creates a more efficient workflow that helps organizations evaluate applicants faster by streamlining activities like job postings, resume screening, interviewing, onboarding and much more.
Benefits of ATS for Recruitment
Using an ats system for recruitment is a great way to revolutionize your hiring process. An ats software offers several benefits, including increased efficiency and streamlined candidate management. Here are three of the best advantages you'll get from using the best ats for recruitment:
An ATS can save time and money by automating tedious tasks like screening resumes and scheduling interviews. It also allows recruiters to track applications more easily while giving them access to a larger talent pool than ever before. Additionally, it helps create consistent processes across multiple departments or locations, making communication easier among staff members.

With customizable job postings and automated emails, effective ATS can attract more qualified candidates quickly. Moreover, this type of system will provide comprehensive analytics that shows how many people have applied and which ones stand out in terms of skillset or experience so recruiters can make better-informed decisions faster.

Using an ATS sets the stage for long-term success by streamlining onboarding and providing valuable insights into recruiting trends. This allows organizations to improve their hiring practices based on data-driven analysis instead of guesswork and gut instincts alone.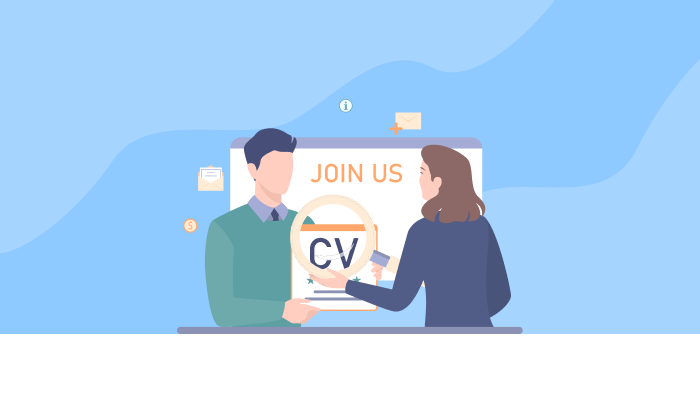 10 Key Features of Effective ATS
An effective ATS for recruitment is a powerful tool with many features. It can help you streamline your recruitment process, improve candidate experience and make recruiting easier for everyone involved. To ensure that an ATS delivers the most value to your organization, it's important to consider its core features. Here are 10 key features of a successful ATS:
1. Automated Job Posting
An automated job posting (AJP) is a key feature of an effective applicant tracking system (ATS). An ATS is software companies use to manage their recruitment and hiring processes. It can automate many tasks such as creating job postings, screening resumes, scheduling interviews, and sending notifications. Using an AJP within the ATS streamlines the entire process for employers.
The main purpose of an AJP is to ensure that all job postings reach a wider audience to find qualified candidates more quickly. This saves time for both recruiters and applicants since they do not have to manually search through multiple websites or databases looking for available positions. Additionally, it allows recruiters to set up criteria when searching for potential employees which helps them narrow down the list of applicants faster. Furthermore, AJPs also ensure accuracy when posting information about the job opening, including salary ranges and location preferences.
Job seekers benefit from AJPs as well because they are able to apply directly through the system without having to send out individual applications or wait on response emails from employers. With this streamlined platform, recruiters can quickly assess candidates' qualifications while saving money in terms of advertising costs and reducing administrative paperwork associated with manual recruiting methods. In short, AJPs provide organizations with greater access to potential talent while giving job seekers the opportunity to submit their profiles at any time making it easier for both parties involved in the recruitment process.
2. Resume Parsing and Data Extraction
Resume parsing and data extraction is a key feature of an effective Applicant Tracking System (ATS). It allows for the automatic retrieval of important information from job applications, which can be used to filter applicants efficiently. This ensures that the recruitment process runs smoothly and effectively, as only appropriate candidates are considered for each role. Recruithire offers an advanced ATS solution with this capability; it includes resume parsing technology combined with powerful tracking systems so recruiters can easily access all applicant records.
This ability to quickly parse resumes enables recruiters to save time when screening prospective hires. The software automatically extracts relevant details such as experience, qualifications and contact information into clearly organized fields. Furthermore, using ATS trackers recruiting teams can easily monitor progress throughout different stages of hiring cycles. This eliminates manual processes associated with traditional methods and gives staff more time to focus on other aspects of their jobs.
Recruiting firms benefit from utilizing automated solutions such as recruithire's ATS tracker due its comprehensive features including resume parsing and data extraction capabilities. These tools improve workflows by streamlining the recruitment process while maintaining accuracy in candidate selection criteria – ultimately resulting in improved efficiencies within organizations across various industries.
3. Candidate Database Management
Candidate database management is a key feature of an effective Applicant Tracking System (ATS). This involves the organization and storage of candidate information, as well as providing access for recruiters to view relevant data. Recruithire is a popular ATS software which provides comprehensive solutions for managing candidate databases. It allows users to store resumes, contact details, job applications and other relevant documents in order to manage large amounts of applicant information effectively. Furthermore, its search functionality enables recruiters to quickly filter through resumes according to specific criteria such as qualifications or skillset.
Recruitment teams are able to use recruithire's insights dashboard to obtain detailed overviews into their recruitment process from start to finish. The results can be used to identify trends across different channels and determine areas requiring improvement. Automated reminders enable users to follow up with applicants at pre-determined times without manual intervention; this helps ensure that no candidates fall off the radar due to missed deadlines or communication breakdowns. Additionally, recruithire's integration capabilities allow it to connect with third-party tools such as LinkedIn Recruiter and Zoom Video Conferencing, further enhancing its overall usability.
Overall, it is clear that candidate database management using the ATS recruithire offers multiple advantages compared to traditional methods of storing and retrieving data related to potential hires. Its user-friendly interface allows recruiters to easily review and assess available talent while also gaining valuable insights into their ongoing recruitment efforts. With these features in place, organizations have greater control over their hiring process and can make more informed decisions about who they choose for open positions within their team.
4. Customizable Application Forms
Customizable application forms are a key feature of an effective Applicant Tracking System (ATS). This allows recruiters and hiring managers to design the form in such a way that it collects pertinent information from prospective candidates. This readily available data can streamline the recruitment process and ensure accuracy when selecting potential hires. Furthermore, customizable application forms provide employers with multiple advantages:
Firstly, they enable businesses to create applications tailored to their specific needs. For example, a company may want additional information on the past job experience or education level. Moreover, some ATSs like RecruitHire even allow companies to customize screening questions for applicants based on location or desired position.
Secondly, customizable application forms can save time by eliminating the need for manual data entry into the system. Organizations can save valuable time and energy devoted to these tasks by automating processes such as applicant tracking and management. Additionally, having access to pre-populated fields further reduces errors caused by missing or incorrect details during data entry.
Finally, customised application forms allow firms to easily identify qualified candidates quickly through sorting functions within the software. Filtering options enable organizations to narrow down prospects based on certain criteria related to skillsets or qualifications, thus expediting the selection process significantly.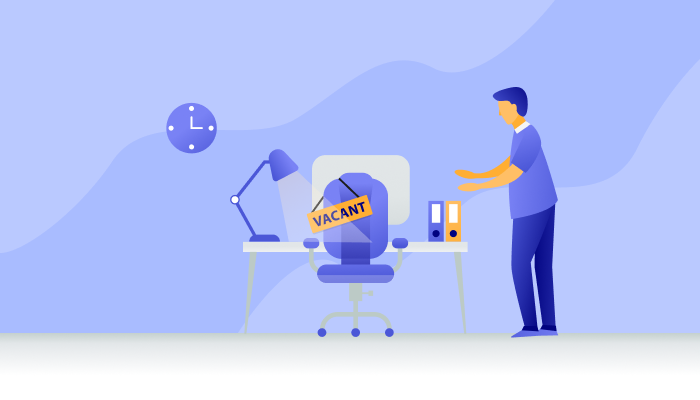 5. Automated Email and Text Messaging
Automated email and text messaging is among the most important features of an effective Applicant Tracking System (ATS). This feature helps streamline communication between recruiters, hiring managers, and applicants to ensure efficient workflow. RecruitHire, for example, offers automated email templates that enable users to quickly send notifications such as interview confirmations or feedback on a job application. Furthermore, this ATS also provides integrated texting capabilities, allowing recruiters and hiring managers to communicate with applicants in real-time through their preferred channels.
The use of automated email and text messaging can significantly reduce manual effort associated with managing applicant communications. For instance, mass emails can be sent out automatically instead of manually drafting individual messages for each recipient. Additionally, by enabling automatic response to texts from candidates seeking updates on their applications or interviews, time spent responding to inquiries can be saved. Moreover, automated emails help establish a consistent tone throughout all stages of the recruitment process, thus improving candidate experience while providing clarity about expectations during every stage of the recruiting journey.
6. Reporting and Analytics
Reporting and analytics are key features of an effective Applicant Tracking System (ATS). Through the use of data-driven results, ATS can provide insight into the performance of recruitment activities. With this information, managers can assess how their strategies have affected hiring outcomes, allowing for adjustments to be made when necessary. Additionally, reporting and analytics help recruiters identify areas where they may need additional resources or new techniques in order to improve their recruiting process.
Recruithire provides comprehensive reporting tools that allow users to track metrics such as applicant source, interview rate, time-to-fill rates and more. The platform also offers custom reports that enable companies to accurately monitor their recruitment efforts over a specified period of time. In addition to providing detailed insights on recruitment processes, Recruithire's powerful analysis capabilities allow recruiters to review their team's performance compared to industry standards. This feature helps employers make informed decisions about future investments in talent acquisition initiatives by helping them understand if current practices are meeting organizational goals.
Data collected through effective reporting and analytics is essential in improving overall efficiency within a company's recruiting strategy. By leveraging the power of technology to streamline business operations and analyze meaningful metrics, organizations can maximize return on investment while minimizing costs associated with inefficient hiring practices.
7. Recruitment Process Automation
Recruitment process automation is a key feature of an effective Applicant Tracking System (ATS). It enables companies to streamline the recruitment process, saving time and money. Automating job postings, candidate tracking, resume sorting, and interview scheduling can help recruiters improve efficiency in their recruiting activities. Recruithire is one example of an ATS that provides automated recruitment solutions.
The benefits of automating the recruitment process are numerous. For starters, it eliminates manual data entry and makes it easy for recruiters to manage large volumes of applications quickly and accurately. Additionally, automated systems allow recruiters to track candidates throughout the hiring cycle easily. This gives them better visibility into the progress of each applicant's journey so they can make informed decisions faster. Finally, automation helps ensure regulatory compliance by enforcing predefined rules across all stages of the recruitment process.
8. Social Media Integration
Integrating social media into an Applicant Tracking System (ATS) is a key feature for effective recruitment. Social media can provide recruiters with access to a more diverse talent pool and the ability to advertise job openings in multiple ways. Furthermore, increased visibility and presence on social media gives organisations the opportunity to connect with candidates who may not traditionally be available through other sources.
RecruitHire offers a comprehensive suite of tools which enable employers to leverage their existing investment in ATS technology while taking advantage of powerful new capabilities such as social media integrations. With RecruitHire's features, companies are able to post jobs across multiple platforms from within their ATS, search candidate profiles by keywords or location, and track engagement levels for each posting. Additionally, RecruitHire provides analytics that allow users to measure the impact of their posts on potential applicants' behaviour.
9. Applicant Tracking
Applicant tracking (including Recruithire) is an important component of any effective ATS. It involves tracking and managing applicants throughout the hiring process, from job posting through onboarding. This includes collecting resumes and applications, screening candidates using keywords or other criteria, reviewing candidate profiles and qualifications, scheduling interviews, and ultimately making hiring decisions. In addition to managing data related to these activities, a comprehensive applicant tracking system should be capable of providing detailed reports on recruitment progress, trends in sourcing channels, performance metrics for each step in the recruitment pipeline, and more.
One key feature that sets apart a good applicant tracking system is its flexibility; it must accommodate different types of users with distinct roles within the organization. All stakeholders need access to relevant information from recruiters to managers to collaborate effectively. The ideal ATS should also provide customizable workflows tailored to unique needs based on organizational size and structure. Automation capabilities are another essential element—the right software can help streamline mundane tasks such as sending out automated notifications when certain criteria have been met in the recruiting process.
Tip: When selecting an Applicant Tracking System (ATS), consider how easy it will be for multiple stakeholders within your organization to use it simultaneously so they can easily share data and collaborate efficiently during the recruitment process.
10. Automated Reference Checking (Include Recruithire)
Automated reference checking is an important feature of an effective Applicant Tracking System (ATS). ATSs that provide automated reference checking capabilities can streamline the hiring process by verifying candidate references more efficiently. This technology allows recruiters to use fewer resources when conducting background checks and saves time during the onboarding procedure.
By automating the reference checking process, organizations benefit from improved accuracy across all stages of recruitment and selection. Automation eliminates human errors associated with manual data entry and avoids potential biases due to personal judgement or opinion. In addition, it provides accurate records of each applicant's history which are accessible at any given point in time.
Get started with the leading Applicant Tracking System today! Sign Up 14 Day Trial
Conclusion
An ATS is a powerful tool for any recruitment team. It can help streamline the process, provide insight into applicant data and track progress in real-time. The benefits of using an ATS include time savings, cost reduction, accurate tracking and improved candidate experience. When selecting an ATS, it's important to consider key features such as job board integrations, resume parsing capabilities and reporting functionalities.
Overall, having a comprehensive ATS solution in place will improve your recruitment processes significantly by providing you with access to advanced tools that save time and money while helping to create a better candidate experience. An effective ATS should have all the features necessary to support successful recruiting initiatives and integrate seamlessly with other systems used throughout your organization.
Why Choose 500apps?
#1
All-in-One Suite with more than 50 apps
#2
Everything you need today and in the future for all departments
#3
Unbelievable value - the lowest pricing you will ever find
#4
Hosted in 6 locations for compliance and blazing speeds
#5
24/5 Support - FREE chat, email and phone
#6
Uncapped features - limits you will never reach humanly
#7
Managed and maintained everyday by a dedicated team
#8
No downtime - comes with a 99.9% uptime guarantee
#9
Supports a number of international languages
#10
We've everything covered - 90k+ trust us with their business
Join the SaaS Revolution
All-in-One Suite of 50 apps

Unbelievable pricing - $14.99/user

24/5 Chat, Phone and Email Support