10 Best Keyword Planner Tools for Effective SEO and PPC
Search Engine Optimization (SEO) and Pay-Per-Click (PPC) are two of the most important aspects of digital marketing. Keyword research is essential for success in both SEO and PPC, as it helps you to identify the best keywords to target for your website or ad campaigns. But with so many keyword planner tools available, which one should you choose? This article will discuss 10 of the best keyword planner tools available today - tools that offer effective search engine optimization and pay-per-click strategies.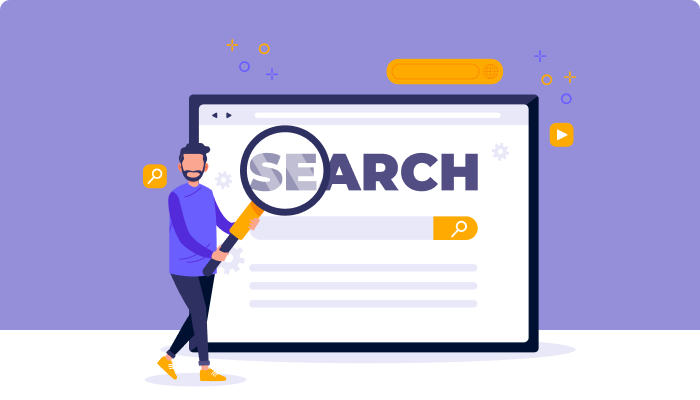 We'll look at their features, advantages, and disadvantages so you can decide which tool is right for your needs. Whether you're a beginner just starting or an experienced marketer looking to improve your results, these keyword planners have something to offer everyone.
Ways to Use the Keyword Planner for Effective PPC Campaigns
Using the right keyword planner tool can make all the difference in effective PPC campaigns. The Adwords Keyword Planner is a great option for online marketers looking to optimize their efforts and stay ahead of competitors. This easy-to-use tool provides insights into keywords, helping you target customers more accurately, figure out what words people are searching for, and get an idea of how much traffic certain search terms generate. NinjaSEM is another fantastic keyword planner choice that offers comprehensive analysis capabilities. You're able to research multiple markets at once with this powerful platform, which makes finding the best keywords even easier. It also helps users understand trends in user behaviour over time by giving them access to charts showing previous performance data and potential opportunities. As these tools help identify the most profitable phrases, they equip PPC managers with valuable information needed to create successful campaigns. Used correctly, keyword planners can provide insight into customers' needs and desires while providing invaluable guidance on strategies to maximize advertising ROI.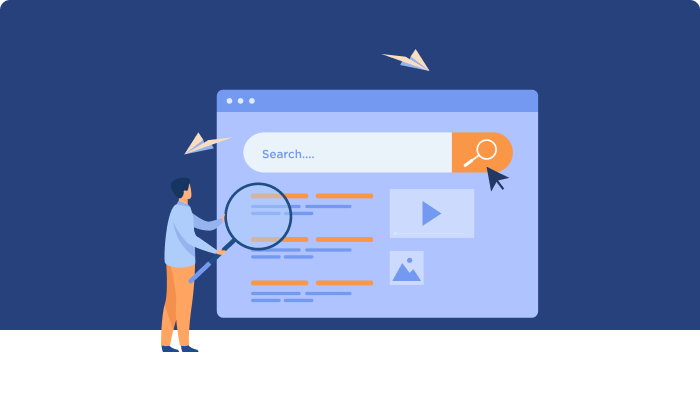 Ways to Use Keyword Planner Tools for Improving SEO Rankings
When it comes to improving SEO rankings, keyword planner tools are invaluable. They provide a comprehensive overview of what words and phrases people are searching for online and help you find the most effective ones to use in your content. One such tool is NinjaSEM– a powerful keyword research tool that can be used alongside the free Google Keyword Planner.
Utilizing NinjaSEM and the Keyword Planner together provides access to data about search terms, including their volume and competition level.
This helps identify which keywords are best for a website or blog post and any long-tail variations to use.
Having insight into how users interact with search engines allows you to optimize content around those keywords and increase visibility. This data from NinjaSEM and the Keyword Planner can also be used to monitor the success of existing pages on your site by tracking changes in ranking positions over time. By understanding where you rank for specific keywords across different search engine results pages (SERPs), you'll have more information about which tactics work and which don't – giving you greater control over how successful your SEO campaigns become.
10 Best Keyword Planner Tools
Let's look at 10 of the best keyword planner tools on the market, their features, and how they can benefit your website. From comprehensive keyword research to keyword optimization, these tools can help take your website to the next level.
Ahrefs Keyword Planner
Ahrefs Keyword Planner is a comprehensive keyword generator, finder and suggestion tool that can be used to improve SEO rankings. It has many useful features, such as bulk keyword research, search volume data analysis and customizable filters. With its intuitive interface, users can easily generate an extensive list of relevant keywords for any niche or market in no time. Additionally, Ahrefs' algorithm-driven technology helps identify profitable opportunities by providing accurate insights on potential traffic sources from the SERPs (search engine result pages). The main advantage of using Ahrefs over other keyword planner tools is its ability to provide detailed analytics regarding organic and paid search volumes, CPC (cost per click) bids and competition levels at both local and international markets. This makes it easy to compare different sets of keywords in order to determine which ones will give you the best ROI (return on investment). Moreover, Ahrefs offers real-time keyword suggestions based on query history and allows users to track their website's position in Google with its advanced rank tracking system.
Moz Keyword Planner
Moz Keyword Planner is a great tool for effective SEO and PPC campaigns. It provides users with detailed keyword data, allowing marketers to create targeted marketing campaigns that will generate the best return on investment (ROI). Here's why Moz Keyword Planner can be an invaluable asset:
Get comprehensive keyword research: Discover which keywords are most valuable for your campaign
See search volume trends over time: Understand what terms people use when looking for specific services or products
Access competitor insights: Uncover how competitors optimize their campaigns for greater visibility
These features make it easier to refine existing strategies or create entirely new ones. Plus, thanks to its user-friendly interface and intuitive design, even novice users can quickly become familiar with using this powerful tool. With Moz Keyword Planner, you'll have all the information needed at your fingertips to take your SEO and PPC game to the next level.
Wordtracker Keyword Planner
WordTracker is a powerful keyword planner tool for SEO and PPC campaigns. It's designed to help marketers find the best keywords that will drive their online success. WordTracker offers an intuitive interface, making it easy to quickly analyze search volumes and uncover valuable insights about your target audience. The platform also provides data-driven suggestions for new keywords, helping you identify opportunities in both organic and paid search results. The main advantages of using WordTracker are its extensive database of global trends and user behaviours as well as its ability to provide accurate forecasts on potential traffic levels when targeting specific markets. With this information, you can save time by skipping research into various topics while still being able to optimize your content strategy accordingly. WordTracker regularly adds new features such as automated reports, competitor analysis tools and comprehensive tracking capabilities to ensure that all strategies are current with current developments.
Google Ads Keyword Planner
Google Ads Keyword Planner is an essential tool for effective SEO and PPC. It provides a comprehensive list of relevant keywords and phrases to help you optimize your content and maximize performance. Its detailed analysis can identify the best opportunities in any given market or niche. It also allows users to research keyword trends over time, giving insights into which words are performing well and which ones may decline in popularity. Even better, Google Ads Keyword Planner can suggest alternative search terms that could drive even more traffic. This makes it easier for marketers to target their desired audiences with precision-targeted campaigns.
UberSuggest Keyword Planner
UberSuggest Keyword Planner is a powerful tool for effective SEO and PPC. It provides users with data-driven insights to maximize the impact of their content strategy. This includes suggestions on popular keyword combinations, competitor analysis, organic search trends, and more. One of the most useful features UberSuggest offers is its ability to generate long-tail keywords better suited for SEO and PPC campaigns. These longer phrases can be used in headlines or content to increase visibility on search engine results pages (SERPs). Additionally, this feature allows users to find highly relevant queries related to their target market. UberSuggest's keyword planner also helps businesses identify new opportunities for promoting products or services online. Analyzing competitors' strategies gives marketers access to valuable information about what works best in different contexts. With all these benefits, UberSuggest is an invaluable resource for optimizing digital marketing efforts.
Kwfinder Keyword Planner
Kwfinder keyword planner is another great tool for effective SEO and PPC. It provides detailed keyword analysis, including search volume, difficulty level and more metrics to help you determine the best keywords for your campaigns. Plus, it's free! The benefits of Kwfinder go beyond just finding the right keywords; it also helps to organize them into themed groups so that you can easily apply them in your content strategy or ad campaigns. Along with this comes a helpful list of related searches which offer further insight into user intent and behaviour. Using this data, marketers can create highly targeted ads that are tailored to their target audience's needs. With its easy-to-use interface and comprehensive features, Kwfinder makes becoming an expert at keyword research faster than ever before.
Semrush Keyword Planner
Semrush's keyword planner can be invaluable for your SEO and PPC needs. It offers a comprehensive approach to researching, analyzing and optimizing keywords with powerful data-driven insights. This includes everything from the number of searches per month and competition levels to cost estimates and more. The tool also highlights related phrases that could help you find new opportunities in organic search results or ad campaigns. You can even see how successful competitors are using certain terms so you can use their tactics as inspiration for creating your own strategies. Here are some key features that make Semrush stand out:
Automated recommendations based on query trends.
Ability to filter by country, language, device type, etc.
Detailed analysis of competitor performance.
Estimate CPCs (cost per click) for various keywords.
Suggest alternative words/phrases for targeted ads.
No matter what kind of project you're working on, this keyword research tool will provide the information you need to get ahead of the competition quickly and efficiently. Its advanced features and intuitive interface make it easy to identify high potential areas of focus while avoiding costly mistakes due to inadequate preparation. Semrush provides users with valuable insight into which keywords they should target when building an effective SEO or PPC campaign.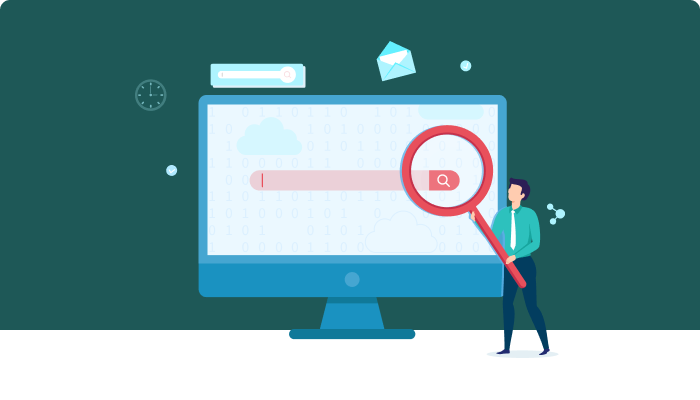 Wordstream Keyword Planner
Wordstream Keyword Planner is a powerful tool for SEO and PPC professionals. It helps users create effective keyword strategies, discover new keywords, determine their industry's competitive landscape, and understand how often people search for particular terms. Wordstream also offers user-friendly features such as filtering options and analytics capabilities that make it easy to uncover relevant insights quickly. Unlike other tools on the market, Wordstream's keyword planner allows businesses to analyze both organic and paid performance data in one place. This means they can easily see which keywords are driving traffic or generating leads across different channels. Additionally, its advanced reporting feature provides detailed reports on individual campaigns' performances over time.
Spyfu Keyword Planner
Spyfu keyword planner is a great tool for both SEO and PPC. It offers several features to make your search engine marketing efforts more effective. Spyfu's Keyword Planner helps you identify the best keywords for your campaigns based on competition levels and cost per click (CPC). This makes finding terms that will give you the most bang for your buck is easier. Additionally, it allows users to filter results by audience size, region, seasonality, and other factors. This can help ensure that you're targeting the right people with your ads or content. It also provides valuable insights into competitors' strategies, so you know what they're doing right and wrong in their SEO & PPC campaigns. You'll be able to see which keywords are working for them and where there may be opportunities to outrank them in SERPs or take advantage of cheaper CPCs in paid advertising. All this data can help inform how you run your own campaigns going forward.
NinjaSEM Keyword Planner
NinjaSEM's keyword planner is a powerful tool that can be used to optimize SEO and PPC campaigns. It provides users with insights into their competitors' rankings and comprehensive data on the number of search queries for specific keywords. This allows marketers to make informed decisions when creating their campaigns.
What makes NinjaSEM's keyword planner so effective? It has several features you won't find anywhere else:
Analyzes key metrics such as search volume, cost per click (CPC), competition level, and more in real-time.
Provides detailed reports on various aspects of your campaign performance.
Automation tools:
Generates keyword ideas based on user input.
Allows users to set up automated tasks like ad scheduling or budget tracking.
These features make NinjaSEM's keyword planner a great choice for any business looking to get the most out of their SEO and PPC efforts. Its easy-to-use interface and intuitive navigation make it perfect for anyone who wants to maximize their online visibility without wasting time or money. So if you're looking for an efficient way to improve your website traffic, consider giving NinjaSEM's keyword planner a try!
Get started with the leading Keyword Planner Tool today! Sign Up 14 Day Trial
Using Google Keyword Planner - Tips & Tricks
Using Google Keyword Planner is a great way to optimize SEO and PPC campaigns. It can provide valuable insights into the most effective keywords for your business. In this article, we'll take an overview of using Google Keyword Planner - tips & tricks.
Google Keyword Planner offers many advantages:
It has comprehensive search capabilities – you can find relevant keyword ideas based on phrases, websites or categories.
You have access to historical data, which helps you understand seasonal trends and long-term performance of specific keywords.
You can get detailed information about each keyword – including competition level, average monthly searches, cost per click (CPC) and more. The first step when using the tool is to enter some seed terms related to your product or service. This will generate a list of related keywords which you can further refine by adding filters such as location, language and device type. When it comes to using Google Keyword Planner, you can use plenty of tips and tricks. Let's dive into some of the top ones that will help with effective SEO and PPC strategies.
Always remember that Google Keyword Planner isn't just a tool for keyword research. It also provides valuable insights about competitor's keywords.
When using this tool is to look at the exact match and phrase match keywords. Exact matches show words that exactly match what's used in searches, while phrases indicate related words or concepts that users may search for.
To get the best out of Google Keyword Planner, try combining different types of keywords together for comprehensive results. Google Keyword Planner allows marketers to see how much traffic each keyword generates along with other useful metrics like competition level, cost-per-click (CPC), and average monthly searches. With such data available, you'll be able to better strategize your campaigns based on those numbers and make more informed decisions moving forward.
Conclusion
Keyword planners can be an incredibly powerful tool for creating effective PPC and SEO campaigns. They have the potential to help businesses of all sizes generate more traffic, leads, and conversions from their digital marketing efforts. With the right keyword planner in place, marketers can quickly identify high-value keywords that will draw in targeted users and provide a return on investment.
When selecting a keyword planner, it's important to consider features such as ease of use, reporting capabilities, cost effectiveness, the accuracy of data provided, and customer service support. Popular options include NinjaSEM Keyword Planner, Ahrefs Keyword Planner, Moz Keyword Planner, WordTracker Keyword Planner, and Google's own free option – Google Keyword Planner. Each one has its own set of advantages, so researching them before making a decision is recommended.
To succeed with any keyword research project or campaign today requires having access to reliable tools like these keyword planners but also understanding how best to use them. That includes knowing which metrics are most useful when analyzing potential keywords along with tips & tricks for getting the most out of your chosen platform. By using these strategies alongside the right keyword planner tool you should be able to maximize your website's visibility online effectively through both organic search engine optimization (SEO) techniques as well as paid advertising (PPC).
Why Choose 500apps?
#1
All-in-One Suite with more than 50 apps
#2
Everything you need today and in the future for all departments
#3
Unbelievable value - the lowest pricing you will ever find
#4
Hosted in 6 locations for compliance and blazing speeds
#5
24/5 Support - FREE chat, email and phone
#6
Uncapped features - limits you will never reach humanly
#7
Managed and maintained everyday by a dedicated team
#8
No downtime - comes with a 99.9% uptime guarantee
#9
Supports a number of international languages
#10
We've everything covered - 90k+ trust us with their business
Join the SaaS Revolution
All-in-One Suite of 50 apps

Unbelievable pricing - $14.99/user

24/5 Chat, Phone and Email Support