11 Best RPA Tools and Software
Robotic Process Automation (RPA) has been touted as a revolutionary way to automate mundane and repetitive tasks. It is increasingly being adopted in businesses of all sizes, from small startups to large enterprises. But with so many RPA tools available, it can be overwhelming to pick the best one for your business needs.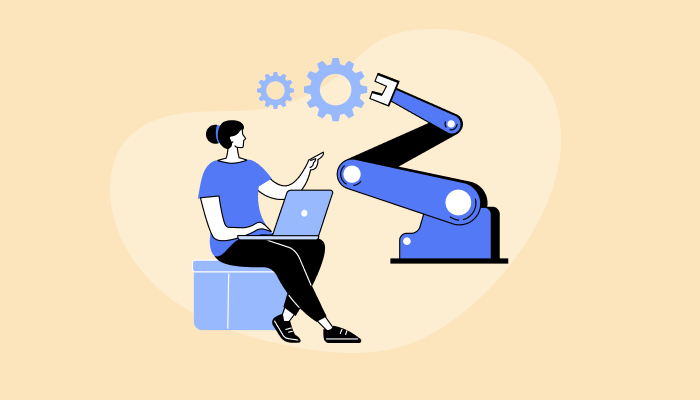 This article aims to demystify the process by presenting an overview of 11 of the most popular RPA software solutions on the market. Whether you need something that can handle simple data entry or complex automation processes across multiple applications and systems, we have you covered. Read on to learn more about what each tool offers and which might work best for you!
We've also included some additional resources that will help guide you through the decision-making process when selecting an RPA solution for your company. So don't wait any longer. Let's dive into our list of 11 Best RPA Tools and Software!
Benefits of RPA
Robotic Process Automation (RPA) is a powerful tool that can help businesses automate mundane and tedious tasks. With RPA automation, companies can save time, money, and resources while streamlining processes. This makes for improved efficiency and cost savings in the long run.
Reduced manual labor costs associated with routine administrative tasks.

Increased accuracy and scalability due to automated processes being less prone to human error than manual ones.

Freed up employee hours, which can focus on activities that will bring more value to the organization.

Significant cost savings when compared to traditional methods used for task completion.

Maximize ROI without sacrificing quality or customer satisfaction.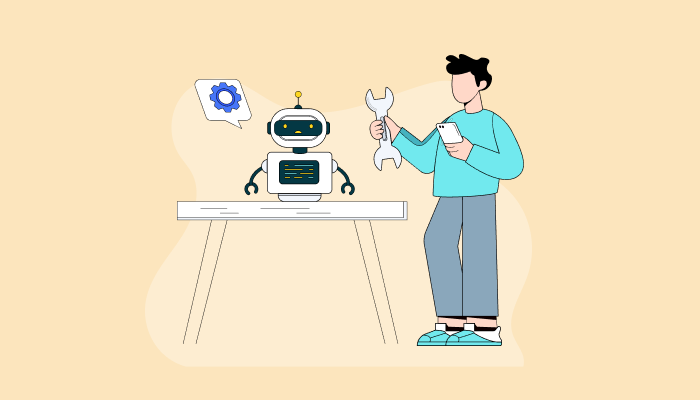 Features and Capabilities of RPA Tool
Robotic process automation (RPA) tools are quickly becoming one of the most sought-after technologies in modern business. With RPA, businesses can easily automate tedious and repetitive tasks, eliminating manual labor while improving efficiency and accuracy. But what features and capabilities do these RPA tools offer?
RPA software has built-in data extraction capabilities, enabling users to extract specific information from various sources easily.

RPA tools come with powerful automation that allow tasks to be completed quickly.

RPA solutions can interface directly with other systems, such as databases or web services, reducing the time spent manually transferring data.

RPA tools feature drag-and-drop user interfaces, making creating automated processes easy even for those without programming skills.

Investing in an RPA solution can significantly improve productivity and cost savings over time.
Best Practices For Implementing RPA
Implementing RPA (Robotic Process Automation) can be complex and challenging. However, when done properly, it has the potential to improve efficiency in a variety of areas drastically. The best practices for implementing an RPA system include BotPath, as well as several other key elements, which we'll discuss below:
Clearly define the scope of automation: Before you begin any RPA project, you need to understand exactly what tasks or processes will benefit from robotic automation. This helps make sure that the project focuses on automating only those activities that are most suited to this technology.

Consider the cost-benefit analysis: When considering whether to implement an RPA solution, analyze both direct and indirect costs associated with using robots versus humans in performing certain tasks. Make sure that any ROI calculations accurately reflect all factors involved in deploying robotic solutions vs manual ones.

Establish governance protocols: To ensure successful implementation and use of your robotic automation technology, establish clear roles and responsibilities within your organization for maintaining quality control over bots performance and results over time.

Monitor progress regularly: Once deployed, monitor how well your automated process works by collecting data about bot usage and comparing it against established goals for accuracy and speed gains realized through robotics adoption. With regular monitoring, you can quickly spot issues if they arise so they can be addressed before causing major disruption in operations or customer service delivery.
In addition to these core components of effective robot management strategies, there's also BotPath, a powerful platform designed to make it easier than ever before to create, deploy and manage virtual workers at scale while ensuring complete compliance with industry regulations around privacy policies and security standards.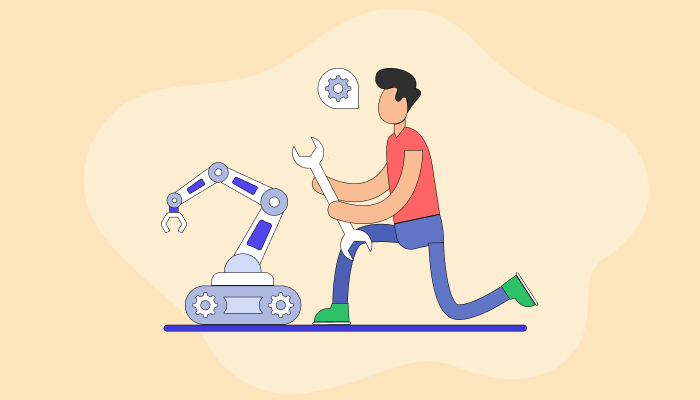 11 Best RPA Tools and Software
Robotic process automation (RPA) applications are transforming the way businesses operate. From automating mundane tasks to streamlining complex processes, RPA tools and software can increase efficiency while improving accuracy.
UiPath
UiPath is automation software that enables organizations to develop and deploy bots rapidly. It offers a comprehensive suite of tools for automating business processes, making it one of the top RPA (Robotic Process Automation) solutions available today. Uipath's platform allows users to automate complex tasks easily by providing drag-and-drop activities, easy integration with external systems, powerful debugging capabilities, reusable components, AI-powered insights, analytics dashboards and more.
UiPath's intuitive user interface makes it simple for even novice users to build automated workflows in minutes. Organizations can quickly configure their custom bots without needing coding knowledge and get them up and running in no time.
Automation Anywhere
Automation Anywhere is an enterprise-grade tool designed to help organizations efficiently deploy robotic automation. It enables users to automate complex, manual tasks quickly and cost-effectively with simple drag & drop commands. This powerful tool allows businesses to reduce costs by freeing up employees' time so they can work on more important projects while automating mundane tasks.
Automation Anywhere's advanced features allow users to easily create automated processes using pre-built activities such as intelligent OCR for document processing, web automation for data extraction from websites and AI/ML services integration for natural language understanding (NLU) and artificial intelligence (AI).
Blue Prism
Blue Prism is a widely used Robotic Process Automation (RPA) tool designed to help businesses automate their processes. It enables users to create, deploy and manage software robots for automating rules-based business processes. The tool offers powerful capabilities such as drag-and-drop automation building blocks, digital worker deployment, process analytics, adaptive technology and more.
Blue Prism stands out among the other RPA tools due to its intuitive user interface and efficient workflow management system. This tool allows businesses to easily build and maintain automated workflows without writing complex code or deploying expensive IT resources.
Workfusion
Workfusion is a comprehensive and powerful RPA (Robotic Process Automation) platform that helps businesses automate mundane, repetitive tasks. It's one of the leading solutions in the industry, providing businesses with workflow automation capabilities to help increase their efficiency.
With Workfusion, businesses can take advantage of features such as natural language processing, machine learning, AI-powered bots and many more. This enables them to create automated processes and workflows quickly and accurately while avoiding manual errors, helping save time and money. Furthermore, it also provides access to analytics that can measure productivity gains over time.
Pega
Pega is a leading provider of process automation tools, allowing users to develop and deploy software robots without writing code. It automates manual processes across multiple applications, systems and databases with its powerful suite of robotic process automation (RPA) capabilities. Through Pega's drag-and-drop interface, users can create bots that automate data entry, monitor events or take decisions based on rules.
The benefits of using Pega's RPA technology include faster task completion through automated processing; improved accuracy by eliminating human errors; increased employee productivity as more mundane tasks are handled by machines; and reduced operational costs due to less manual labor involved in completing routine tasks.
Nice
Nice is an open-source RPA tool that offers a wide range of features to help organizations automate their processes and save time. It has intuitive drag-and-drop features that make it easy for users to create bots, as well as the ability to customize scripts and integrate them with multiple systems.
Moreover, Nice provides powerful AI capabilities such as natural language understanding, image recognition, and sentiment analysis. This makes it one of the most comprehensive open-source RPA tools available today.
G1ant
When it comes to RPA Tools, G1ant is a great choice. It's an automation platform that helps you easily streamline and scale your business processes. The tool can automate any task ranging from data entry to complex machine learning tasks. Furthermore, G1ant also offers drag-and-drop tools, making creating workflows faster than ever before.
G1ant allows users to integrate different systems in one place, making managing all of their activities easier. It provides them with detailed analytics to monitor performance and alerting features that notify users when something needs attention or adjustment. With its user-friendly interface and powerful AI capabilities, G1ant is a top option for businesses looking for effective RPA solutions.
Kryon
Kryon is an advanced Robotic Automation tool and software that provides features to help businesses automate their processes. It has been designed with the user in mind, providing an intuitive interface that makes it easy for users to interact with their data. Kryon also offers powerful automation capabilities, allowing users to create automated workflows for any type of process or task.
The main advantages of using Kryon include the following:
Efficiency: With Kryon's advanced automation tools, you can quickly complete tasks without entering data or manually performing manual steps. This increases efficiency and saves time for both employees and customers alike.

Cost savings: By automating processes, you can reduce costs associated with manual labor and eliminate costly errors.

Scalability: Kryon is easily scalable, so you can use it in different areas across your organization.
Kryon provides comprehensive support services such as training programs, product tutorials and customer service assistance to ensure that your team is always up-to-date with the latest technology.
Softomotive
Softomotive is a leading robotic process automation (RPA) tool and software created to help organizations streamline their operations. The platform enables users to automate tedious, time-consuming tasks with ease. With Softomotive, teams can quickly set up sophisticated workflows without needing advanced coding skills or specialized knowledge. Here are some of the main features that make Softomotive stand out:
Easy-to-use drag and drop interface for creating bots

Powerful scripting capabilities for complex scenarios

Secure authentication options to protect sensitive data

Automated testing tools to ensure accuracy and quality

Ability to integrate easily with other applications like SharePoint, Salesforce, etc.
Softomotive offers powerful features designed to improve efficiency while reducing labor costs associated with manual processes. It also provides excellent support services so customers can troubleshoot any issues they may have during setup or use. This makes it one of the most effective RPA solutions available today for automating repetitive tasks through robotic automation.
Edgeverve Assistedge
Edgeverve AssistEdge is an advanced RPA (Robotic Process Automation) tool designed to optimize business processes. It provides companies with powerful software that automates mundane tasks and can be used across multiple functions. This helps users to reduce manual effort, improve efficiency, and control costs – all while improving customer experience. AssistEdge offers a comprehensive set of features for businesses looking to streamline their operations:
Pre-built templates help you quickly deploy solutions.

An intuitive interface makes it easy to use the platform.

Powerful analytics allow you to monitor performance in real time.
The automated workflows provided by AssistEdge are also highly customizable, allowing users to tailor them according to their needs. The solution supports integration with other systems, such as ERP and CRM, for seamless data exchange.
BotPath
Botpath is a popular Robotic Automation software that enables businesses to streamline their processes. It focuses on simplifying mundane and repetitive tasks for improved efficiency and cost savings. Botpath helps organizations quickly create, deploy, monitor, and manage bots from anywhere in the world with its easy-to-use web console. Here's what you can expect when using this RPA tool:
Quick deployment: Botpath allows you to set up your automation project in just minutes easily.

Comprehensive analytics: Advanced reporting tools give instant insights into bot performance, allowing you to identify areas where improvements can be made.

Scalable solutions: You can scale up or down depending on your business needs without disruption or downtime.
The user-friendly interface of Botpath makes it an ideal choice for those new to Robotic Automation technology and experienced users alike. With its robust feature set and intuitive design, Botpath provides a reliable solution that can help businesses increase productivity while reducing costs significantly at the same time. No wonder it remains one of the most sought-after Robotic Automation tools today!
Get started with the leading Robotic Process Automation Tool today! Sign Up 14 Day Trial
Conclusion
The use of RPA tools and software has revolutionized the automation industry, offering increased productivity and cost savings. There are various options available for businesses looking to implement an automated solution into their operations. UiPath, Automation Anywhere, Blue Prism, EdgeVerve AssistEdge, and BotPath are some of the best RPA tools and software on the market today. Each option offers its unique features and capabilities that can be tailored to meet the specific needs of any business.
When it comes to implementing an RPA solution, best practices should always be followed to ensure success. It is important to thoroughly research each tool or software before making a final decision, as this will help you make sure you're using the right product for your particular situation.
Why Choose 500apps?
#1
All-in-One Suite with more than 50 apps
#2
Everything you need today and in the future for all departments
#3
Unbelievable value - the lowest pricing you will ever find
#4
Hosted in 6 locations for compliance and blazing speeds
#5
24/5 Support - FREE chat, email and phone
#6
Uncapped features - limits you will never reach humanly
#7
Managed and maintained everyday by a dedicated team
#8
No downtime - comes with a 99.9% uptime guarantee
#9
Supports a number of international languages
#10
We've everything covered - 90k+ trust us with their business
Join the SaaS Revolution
All-in-One Suite of 50 apps

Unbelievable pricing - $14.99/user

24/5 Chat, Phone and Email Support