How To Choose the Best Form Maker Software for Your Business: A Guide for Experts
Are you an expert looking to choose the best form maker software for your business? It's no surprise that there are many options available, and it can be difficult to find the one that meets all of your needs. That's why we've created this guide—to help experts like yourself pick the perfect form maker software for their company.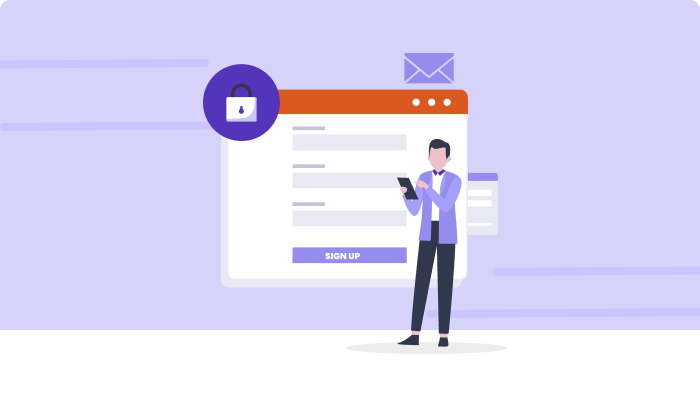 In this article, you will learn about the features to look for in form making software and tips on evaluating different solutions. We'll also compare some of the most popular programs so you know what's out there. With our guidance, you'll have all the knowledge needed to select the ideal tool for creating forms fast and efficiently.
7 Tips for Creating User-Friendly Forms With Form Maker Software
Forms are an essential part of the modern digital world. They help us collect data, provide feedback and streamline processes for businesses and individuals alike. But creating forms can be a headache if you don't have the right tools to do it correctly. That's why form maker software is so useful–it allows users to create user-friendly forms quickly and easily.
Understand The Basics Of Form Maker Software
When it comes to creating user-friendly forms, there are many advantages to using form maker software. Form maker software, such as Forms.io, allows users to easily create and customize forms with various features that help increase engagement and provide an enjoyable experience for the end user.
From drag-and-drop editors to pre-built templates, form makers offer a range of options for creating web forms quickly and intuitively. With these tools, even novice users can get up and running fast without learning complicated coding languages or programming skills. Additionally, most form creators come with built-in analytics capabilities so you can track how your forms perform over time and make adjustments accordingly.
Whether you're looking for something simple or complex, form maker software makes it easy to design custom forms tailored specifically to meet your needs. From collecting customer contact information to gathering employee feedback, this online tool offers endless possibilities for businesses that want to improve customer interactions or streamline internal processes.
Utilize Conditional Logic to Simplify Complex Forms
Using conditional logic with form maker software can simplify complex forms. Forms.io is a great example of this, allowing users to create online forms using powerful tools for designing order forms and free form makers that are user-friendly. Their platform allows you to customize your forms in ways never thought possible before. It allows you to add or remove certain fields from the form based on how the user answers earlier questions; it also provides skip logic if there's no need for some questions at all!
This makes creating complex but user-friendly forms so much easier than ever before - simplifying long surveys into something more interactive where only relevant information is asked about. Not only does this make completing the survey more enjoyable for those taking it, but it also saves time by preventing unnecessary data entry errors due to irrelevant responses being provided.
TIP: Make sure to preview your completed form after adding any new features or changes before publishing it! This way, you'll know what kind of experience users will have when filling out their order forms or online forms created via free form maker software like Forms.io.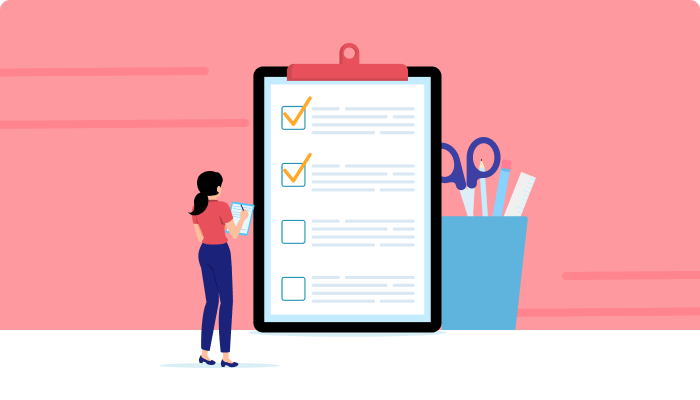 Keep Your Forms Short and Sweet
Creating a user-friendly form with the help of a survey builder or an application form maker like forms.io can be tricky, but it doesn't have to be. One way to ensure that users don't get overwhelmed by the complexity of your forms is to keep them short and sweet.
Using only essential questions in your forms will ensure users are aware of the necessary information. Forms.io's easy-to-use drag & drop interface also makes it simple for you to add/remove fields as needed without having to write any code. Additionally, their intuitive dashboard gives you real-time insights into how people interact with your form so you can adjust design elements accordingly for maximum usability.
Ultimately, designing effective user experiences begins with crafting well thought out forms that serve specific purposes and provide valuable data – no more, no less! With tools like forms.io, creating those types of forms has never been easier or faster.
Design Forms to Be Mobile-Friendly
It's essential to design user-friendly forms that are mobile-compatible. After all, more and more people are using their phones for web browsing—and your form should be optimized for them! Using form maker software like Forms.io is the easiest way to make sure your forms look great across devices. Here are three key tips when designing mobile-friendly web forms:
Pay attention to font size: Mobile screens tend to be much smaller than desktop ones, so you'll want to use larger fonts on your form inputs. Also, consider how many characters can fit in a text box before it overflows onto another line.
Remember auto-complete features: Many smartphones come with auto-fill options built into their browsers, allowing users to quickly enter information they've saved previously (like addresses or credit card numbers). Make sure this feature works properly with your form fields by testing them out yourself.
Keep buttons large enough for fingers: You don't want users having difficulty clicking submit because the button is too small or too close together from other page elements. When creating buttons for mobile devices, always keep accessibility in mind - there should be plenty of space around clickable objects for easy tapping!
Designing mobile-friendly web forms doesn't have to be difficult; remember these key points, and you'll be well on your way! And with Form Maker Software like Forms.io, making an accessible form is as easy as dragging and dropping components onto a canvas.
Ensure Forms Are Accessible For All Users
When creating user-friendly forms using form maker software, it's important to ensure that all users can access the form. This includes people with disabilities and those who use assistive technologies like screen readers. It also means designing forms that are responsive so they look good on both desktop computers and mobile devices.
Forms.io provides many features for making sure your forms are accessible by everyone. These include support for accessibility standards such as WCAG 2.0 Level AA and Section 508 compliance and tools for testing how well your form works across different browsers and platforms.
TIP: To make sure your forms are truly accessible, you should test them out yourself using an assistive technology device or tool before publishing them online. This will help identify any potential issues and allow you to fix them before anyone else encounters them.
Use Automation Tools To Save Time
Form maker software, such as Forms.io, can help create user-friendly forms easier and faster. Automation tools in form maker software allow users to save time by quickly generating complex forms with minimal effort. This eliminates tedious manual coding and provides a more efficient way for users to create forms that are accessible for all types of users.
Using automation tools also helps streamline the entire design process from start to finish, making it easy to edit existing forms or build entirely new ones from scratch. With features like pre-built templates and drag-and-drop elements, designing a user interface is intuitive and fast, a great benefit when working on tight deadlines or under pressure. Additionally, many form builder software options offer customization capabilities so you can tailor your forms exactly how you need them.
Forms built using Form Maker Software provide an engaging, interactive experience for end users while being simple enough for any level of technical knowledge. Taking advantage of these powerful automation tools offered through platforms like Forms.io can help reduce development time significantly while increasing accessibility and usability at the same time.
Get started with the leading Form Maker Software today! Sign Up 14 Day Trial
Focus On Usability And Visual Appeal
When creating user-friendly forms, usability and visual appeal should be the top priority. After all, having an attractive form that's easy to understand is essential for getting people to fill it out! Automation tools like Forms.io can simplify this process by allowing you to create forms quickly with little effort. You'll have full control over how your form looks and customization options such as color schemes or fonts. Plus, you won't need any coding knowledge to get started - just drag and drop the elements you want into place and start collecting submissions in no time.
The most important thing when designing a user-friendly form is making sure it's intuitive for users. Suppose someone needs help to understand what they're supposed to do on your form. In that case, they're going to need more time to complete it - so keep instructions clear and concise, provide helpful hints where necessary, and ensure smooth navigation between sections of the form. With Forms.io's customizable templates and features such as conditional logic, which lets you tailor questions based on earlier responses from users, you can easily craft an engaging experience that will lead them through each step of the way without too much trouble.
Form Maker Software: 5 Must-Have Features
Form maker software is a great way to create user-friendly forms for your business. It can help you streamline order forms and web forms, saving time and money in the process. With so many options available on the market today, it's important to know which features make up the best form creator software for your needs. Here are five must-have features of form maker software:
1: Drag And Drop Builder
When it comes to choosing the best form maker software for your business, there are certain features that experts recommend you look out for. One of those is a drag and drop builder, allowing users to create forms with just a few clicks.
Forms.io offers an intuitive drag and drop survey builder, free form maker, and application form maker within their platform. This makes creating complex forms easy as pie - even for those who have no coding experience. Simply pick from pre-built templates or start with a blank canvas, then use the simple drag-and-drop interface to customize your forms exactly the way you want them.
Furthermore, Forms.io also provides additional customization options such as adding images, setting input validations, sending automated emails when someone fills in the form etc., allowing you to get creative with how you design your forms. With this feature available on Forms.io's platform, businesses can quickly build forms tailored to meet their specific needs without any hassle or technical know-how required.
Overall, selecting a form maker software with a drag and drop builder like what's offered by Forms.io will give businesses the flexibility they need to create dynamic custom forms that help achieve their goals effectively and efficiently.
2: Automated Form Logic
Form logic is an important feature to consider when selecting form maker software. By automating the workflow of forms, it allows companies to create smoother and more efficient processes. Forms.io has a great solution for automated form logic that makes creating complex yet logical forms easier than ever before.
The platform offers a range of tools specifically designed to make this process simple but powerful. It's easy to set up rules which define how form fields will be dynamically filled out based on user input or results from other fields in the same form. This helps keep your data organized and clean so you don't have any manual workarounds needed later on down the line. Additionally, by setting field validations, users can ensure all collected information meets their desired criteria each time a submission is made.
Forms.io also provides features such as custom notifications, payment processing integration, and support for embedded media like videos and images in order to customize your forms experience further and take them to the next level! With these capabilities combined with its drag-and-drop builder mentioned earlier, businesses are sure to find what they need with Forms.io's robust suite of tools – making it one of the best options when choosing a form maker software for your business.
3: Payment Processing
The third feature to look for in form maker software is payment processing. This includes securely accepting payments and processing them within the system itself, eliminating the need for additional software or gateways. Forms.io offers a comprehensive suite of tools that allow businesses to quickly and safely collect customer payments.
Forms.io also allows users to customize their forms with branded visuals like logos and colors so they can create a unified customer experience throughout their website and beyond. Additionally, it provides an array of options when it comes to choosing which payment methods customers should be able to use, including popular ones such as PayPal, Apple Pay, and more.
Overall, if you're looking for a reliable way to accept payments online without having to resort to manual processes or external integrations, then Forms.io's payment processing features are definitely worth considering. The streamlined setup makes it easy for businesses of all sizes - from startups to larger organizations - to get up and running fast.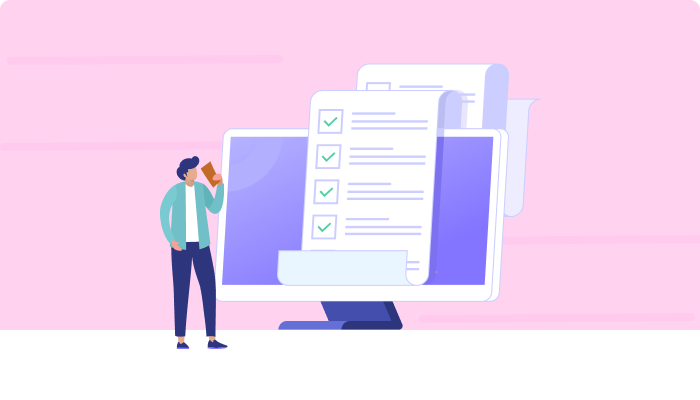 4: Custom Templates
Custom templates are a great way to create forms quickly and efficiently. You can customize the look and feel of the form, ensuring it is consistent with your branding. Forms.io makes this easy by providing custom template options that you can use to ensure each form created looks exactly how you want it to.
The flexibility of custom templates also means that you don't have to start from scratch every time you need a new form. With Forms.io, you have to make small adjustments or add additional fields if needed – no need for long hours spent on manual coding! Plus, because each template includes built-in validation rules, there's no chance for mistakes in the data gathered through your forms.
Forms.io also allows users to save their own templates so they can be used again in future projects - saving both time and money when creating multiple forms throughout the year! TIP: Take advantage of Forms.io's existing library of customizable templates – then tweak them according to your needs. This will help ensure consistency across all forms while still allowing personalization where necessary!
5: Advanced Security
Security is one of the most crucial components of any form maker software. With advanced security features, businesses can ensure that their data remains safe and secure from unauthorized access or manipulation. Forms.io offers strong encryption protocols to protect your business's sensitive information by using a combination of two-factor authentication, user management tools, and identity verification methods.
Forms.io also provides various levels of access control to limit access to certain forms and documents within an organization. You can set up permissions for different users so they only have access to specific documents or records within your system. Additionally, Forms.io enables you to audit all changes made on the platform and track activity in real time with detailed logs of each user's actions. By monitoring these activities, companies can stay informed about what's happening in their environment and make sure that no malicious intent arises from employees' use of the platform.
With its powerful security measures, Forms.io allows looking for specific features for your business needs. Does the software have integrations with other tools you use? Are there templates included or does it require custom design work? Can it support multiple languages? Answering these questions will give you an idea if the software is suitable for your purposes.
6: Responsive Design
When it comes to form maker software, responsive design is a must. This feature allows users to access the forms from any device and in any orientation without compromising on page layout or functionality. Forms.io offers this essential capability for their web-based form builder solution. It ensures that your business can quickly create beautiful forms which are optimized across devices, providing an effortless user experience regardless of screen size.
Responsive design requires more than just resizing elements; developers need to consider how content appears when viewed differently and make sure that all elements remain readable while being easy to interact with no matter what device they're using. Fortunately, Forms.io understands these complexities and makes it easier than ever before for businesses to create fantastic online forms with great UX/UI experiences – even on mobile phones.
Responsive design should be at the top of your list when choosing the best form maker software for your business needs. With Forms.io's comprehensive solutions tailored towards creating highly efficient and engaging web-based forms, you can rest assured that your customers will have a pleasant experience filling out your forms anytime, anywhere! Checklist While Choosing The Right Form Maker Software For Your Needs Choosing the right form maker software for your needs can be daunting. With so many options available, it's important to ensure you find a tool that fits all your requirements. To help make this process easier, we've put together an essential checklist while choosing form maker software (including forms.io!).
Look for specific features for your business needs.
Consider usability factors such as mobile compatibility and responsiveness.
Think about scalability when selecting form maker software.
Does the software have integrations with other tools you use?
Are there templates included, or does it require custom design work?
Can it support multiple languages?
Is the platform easy to learn and operate?
Do its analytics provide meaningful insights into user behaviour and other data points?
Invest in something that can handle increased demand without sacrificing performance quality.
Conclusion
When creating user-friendly forms for your business, there is no better tool than form maker software. With the right features and tools, you can easily create complex forms while also keeping them secure and organized. Forms.io offers all of these features in one comprehensive package, making it an ideal choice for businesses who need to build powerful forms without coding experience quickly.
Using this guide, you should now be able to confidently choose the best form maker software that meets your needs. Forms.io has everything you need to get started quickly and easily from drag-and-drop builders to automated logic and payment processing. Additionally, advanced security measures ensure your data remains safe from malicious actors. Plus, its customizable templates make designing beautiful forms easy so that customers have an enjoyable experience when interacting with your business online.
Overall, using a form maker software like Forms.io is essential if you want to take advantage of modern web technologies and remain competitive in today's digital world. It makes building custom forms effortless and ensures they look professional enough to impress potential clients or customers. So don't wait - use this guide as a checklist when choosing the perfect form maker software for your business needs!
Why Choose 500apps?
#1
All-in-One Suite with more than 50 apps
#2
Everything you need today and in the future for all departments
#3
Unbelievable value - the lowest pricing you will ever find
#4
Hosted in 6 locations for compliance and blazing speeds
#5
24/5 Support - FREE chat, email and phone
#6
Uncapped features - limits you will never reach humanly
#7
Managed and maintained everyday by a dedicated team
#8
No downtime - comes with a 99.9% uptime guarantee
#9
Supports a number of international languages
#10
We've everything covered - 90k+ trust us with their business
Join the SaaS Revolution
All-in-One Suite of 50 apps

Unbelievable pricing - $14.99/user

24/5 Chat, Phone and Email Support