12 Best Screen Recorder Chrome Extensions in 2023
Do you want to create awesome videos for your online classes, tutorials or just for fun? Chrome extensions are the perfect tools to help you do it! With so many options out there, how do you know which Screen Recorder is best? We've got you covered. Read on about the 12 Best Screen Recorder Chrome Extensions of 2023.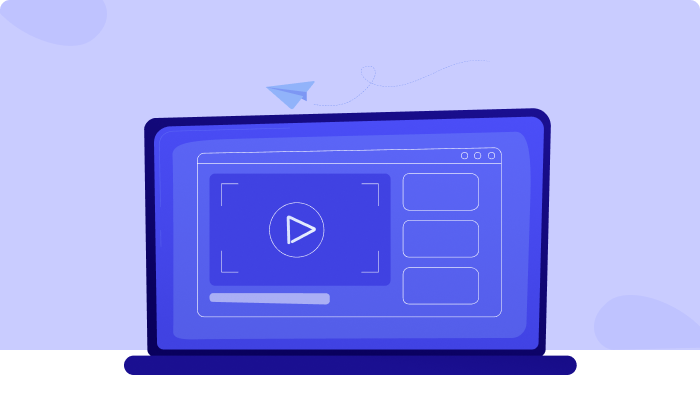 Chrome extensions offer a variety of features that can make video recording and edit easy and convenient. From basic recording capabilities like capturing audio and video to more advanced tools like drawing directly onto the screen or taking snapshots at any point during playback, these Chrome extensions have everything you need to capture amazing videos easily. Plus, they all come highly rated by users worldwide - so no matter what your experience level, one of these apps will be right for you!
What Is a Screen Recorder?
A screen recorder is a software that records your computer's desktop activity and audio. It can capture everything on the screen, including applications, websites, video games, streaming videos, or anything else that appears in view. Screen recorders are typically used to create instructional tutorials, record live streams and webinars, do product reviews, and more.
Screen recorders come in many forms - from browser plugins to full-fledged desktop programs. Several popular Chrome extensions, such as Screencastify and Nimbus Screen Capture & Video Recorder, allow you to quickly create recordings without downloading any extra software. These tools offer various options like annotations while capturing screenshots or adding effects when editing videos.
For those looking for advanced features like scheduling recordings or splitting long clips into shorter ones, there are premium versions of these chrome extensions with additional capabilities. Ultimately it depends on what kind of features you require; if you just want something basic, then free versions should suffice, but if you need more control over your recordings, investing in a premium version may be worth it.
Some Powerful Features of Screen Recorder
Screen recording is an increasingly popular tool for creating digital content, such as tutorials and videos. It allows users to easily capture their computer's screen activity in real time. Many people are turning to the powerful features of a screen recorder that can help them create high-quality video content quickly and accurately. Here are the feature of Screen Recorder:
Screen recorders offer the ability to take screenshots or full-page captures for web pages or documents, saving time and effort.
Many chrome extensions provide additional screenshot capabilities.
Screen recorders allow users to record audio and video, which is useful for creating presentations or tutorials.
Chrome extensions also reduce noise to ensure that voice narration comes through clearly.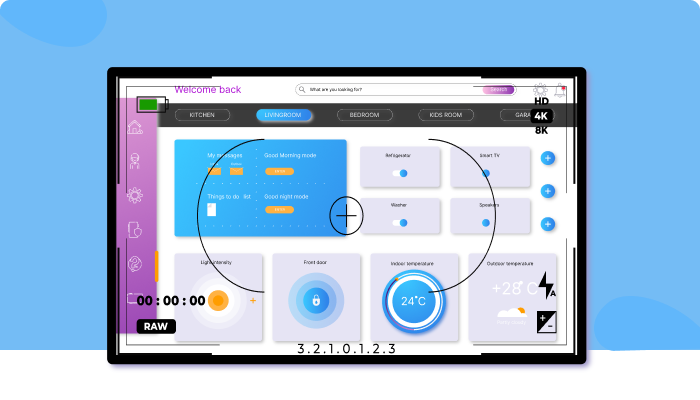 List of 12 Best Screen Recorder Chrome Extensions
Are you looking for the best screen recorder chrome extensions in 2023? With a wide range of options available, it can take time to decide which is right for your needs. To help make things easier, here we have listed 12 of the best screen recorder chrome extensions.
Each extension offers unique features and capabilities that make them stand out from the competition. For example, some offer powerful recording tools, including pause/resume functions and real-time editing options so you can capture what you need without fuss. Others are more advanced, with support for multiple monitors, audio sources, and video effects like picture-in-picture or green screen technology. And there are also online screen recorders and chrome extensions that provide quick access to free cloud storage solutions such as Dropbox and Google Drive.
NinjaCapture
NinjaCapture is a powerful, easy-to-use Chrome extension that helps users easily capture their screens. It includes features such as recording audio and video simultaneously, capturing the entire browser window or just part of it, and more. The tool also provides an intuitive interface that makes it easier to record any activity on your screen without understanding complex settings or technical jargon.
Some of its key benefits include:
Easy Installation: Installing NinjaCapture couldn't be simpler; just click on the download link and follow the instructions! Plus, the interface is intuitive and user-friendly so that anyone can use it without prior experience.
High-Quality Outputs: You'll get stunning HD recordings every time you use this extension, no matter what kind of device or resolution you're working with. And you won't have to worry about buffering or lag either, as NinjaCapture has been designed specifically for smooth playback.
Versatile Recording Options: Whether you need audio commentary or picture-in-picture mode, NinjaCapture has covered you. You can easily adjust settings like frame rate and bitrate to tailor recordings exactly how you want them.
NinjaCapture offers users a convenient way to record anything that happens on their screen in high quality, perfect for gamers who want to share tips or tutorials with others online. With this helpful extension installed on your machine, you'll be able to capture whatever you need quickly and securely.
Get started with the leading Screen Recorder Tool today! Sign Up 14 Day Trial
Nimbus Screenshot & Screen Video Recorder
Nimbus Screenshot & Screen Video Recorder is an easy-to-use Chrome extension for recording your screen in 2023. It's a great choice if you need to capture fullscreen HD videos or screenshots with annotations, comments, and effects. Plus, it has powerful editing tools so you can easily make custom recordings.
What sets Nimbus apart from other tools is its ability to record the entire desktop - including multiple windows at once and audio from a microphone or system sound. You also get access to cloud storage and collaboration features like sharing links and inviting team members to join projects.
Nimbus is an incredibly versatile tool that allows anyone to create high-quality screen recordings quickly and easily. Its user-friendly interface, powerful features, and convenient integration with Google Drive make it one of the best options for capturing video on Chrome in 2023.
Az Screen Recorder
The Az Screen Recorder is a top-notch choice for those looking to capture their screen activities in 2023. It's the perfect companion for recording your favourite online content, whether creating an instructional video or just wanting to capture your gaming sessions with friends. This extension offers many awesome features that make this one of the best.
Az Screen Recorder stands head and shoulders above other extensions thanks to its comprehensive feature set and ease of use. From hassle-free installation to versatile output options, this extension ticks all the boxes – making it an ideal choice for capturing your screen activities in 2023.
Screencastify
Screencastify is an excellent Chrome extension that can help you record your screen in 2023. It's easy to use and allows for customisation so you can get the perfect recording every time. Best of all, it's free - no need to pay a subscription fee or anything like that!
Screencastify offers great value when it comes to creating recordings. Its simple interface makes navigating it straightforward and intuitive. You'll also find plenty of options to customize your video: trim clips, add audio effects, adjust background colors, etc. With these features, you can create professional-looking videos with minimal effort.
To summarise, Screencastify is an outstanding option for anyone looking for an easy way to record their screen in 2023:
Easy-to-use Interface: Simple navigation makes creating recordings quick & painless.
Customization Options: Trim clips, add audio effects & more to give your videos a professional finish.
Editing Features: Crop & merge clips together; add captions/annotations; use a greenscreen effect.
Direct Uploads: Get your content out quickly by uploading directly from the app.
Additional Features: Live streaming capability & platform integrations (YouTube/Twitch) make this tool versatile.
Screencast-O-Matic
Screencast-o-matic is an excellent option for those who require a screen recorder in 2023. It is user-friendly and offers great features like the ability to record from your device's webcam and its audio and basic video editing options such as trimming and cutting clips. Furthermore, it allows users to share their recordings via social media or other platforms after recording.
This tool also stands out due to its easy setup process. All you need to do is download the software (link provided) and install it on your computer – no complex installation steps are required. Additionally, Screencast-o-matic has two versions: Free, which comes with limited features but still provides good quality recordings, and Pro, which gives access to all of the available tools plus additional functionalities such as unlimited cloud storage space, multi-track audio support etc.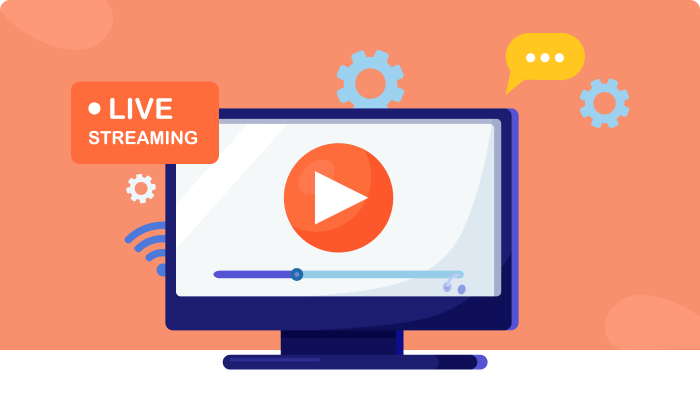 Droplr
Droplr is a great choice for Chrome users looking to record their screens in 2023. It's an easy-to-use extension that can be added directly from the Chrome Web Store and gives you many features, such as screen recording with audio, video trimming and editing tools, automatic cloud storage, and sharing capabilities. Plus, it doesn't require any additional software or downloads - just install Droplr and get started!
Using this extension, you can save your recordings locally or upload them to the cloud for later use. You'll also have control over the quality settings so you can make sure your videos look sharp when they're posted online. Additionally, its editing suite allows you to quickly customize your recordings before sharing them with others.
Droplr makes capturing content simple and efficient - perfect for those who need quick results without sacrificing quality. With a few clicks of the mouse, anyone can easily create engaging visuals. So if you need reliable screen recording capabilities on Chrome in 2023, Droplr should be one of your top choices!
CloudApp
CloudApp is a powerful screen recorder Chrome extension that has been around since 2023. It's one of the best tools for capturing and sharing your work, as it allows you to record videos in HD resolution and upload them directly to the cloud. It also includes features such as annotation, video trimming, and editing. The interface is easy-to-use, making it perfect for anyone who wants to record their screens quickly and easily.
One of Cloudapp's most impressive features is its ability to integrate with other applications such as Slack or Dropbox. You can share recordings from your Chrome browser directly into these apps without any additional steps. You can also save clips on local storage or send them via email if needed. Additionally, Cloudapp supports multiple video formats, so you don't have to worry about compatibility issues when recording different types of content.
Fluid
Fluid is one of the best Chrome extensions for screen recording in 2023. It's a cloud-based solution that doesn't require storage space on your device, making it a great choice if you need more memory. Plus, it offers real-time collaboration capabilities and an array of powerful features so users can capture everything they need without the hassle.
One thing that sets Fluid apart from other similar programs is its user-friendly interface. All functions are easily accessible with just a few clicks, meaning even beginners can get up to speed quickly. Further, multiple sharing options are available after completing recordings, such as uploading videos directly to YouTube or Dropbox.
Fluid stands out as one of the top choices when looking for a reliable screen recorder extension for Chrome in 2023. Its intuitive design makes it easy to use, while its advanced features allow users to create professional-level content effortlessly - all at no cost!
Movavi
Movavi is an excellent chrome extension for screen recording in 2023. It has many features that make it stand out from the competition. For example, Movavi allows users to capture their entire desktop or just one window with customisable size and resolution settings. Additionally, there are many conveniences built into this tool, as you can quickly edit your recordings before saving them.
Another benefit of Movavi is its ability to automatically upload recorded videos to YouTube or Google Drive for further sharing – ideal if you want fast access to share your content with others. Furthermore, the interface itself is intuitively designed so anyone should be able to get up and running without much difficulty.
Movavi is an ideal choice for those who need quick and easy screen recording capabilities on Chrome browsers in 2023. Its comprehensive features combined with simple usability make it an attractive offering for many users.
Vmaker
Vmaker is a great choice for Chrome users looking for an effective screen recorder in 2023. It offers a wide range of features that make it stand out from the crowd and make capturing, editing and sharing your recordings quick and easy.
First, Vmaker allows you to record video and audio seamlessly with minimal lag. You can choose between recording modes: fullscreen, region or window capture mode - whichever suits your needs best. Plus, it has annotation tools such as shapes, lines and texts, which let you add extra notes while recording.
Vmaker makes post-recording tasks easier than ever by offering powerful editing options like cropping frames, trimming clips and adding effects. Finally, its user-friendly interface helps you export files quickly in any format or share them directly on social media platforms.
Nimbus
Nimbus is a great option for a screen recorder Chrome extension in 2023. It's easy to use, with plenty of features that make it stand out. Firstly, Nimbus offers unlimited recording time and allows users to record up to four monitors simultaneously, which is great for gaming streams or capturing multiple windows simultaneously! Secondly, it also has an intuitive user interface, making it simple to access various settings and configure custom hotkeys. Lastly, its built-in video editor helps you edit your recordings without needing extra software. All recordings can be quickly uploaded online for easy sharing with colleagues or friends.
In one convenient package, Nimbus provides everything you need from a screen recorder Chrome extension. With powerful recording capabilities and a range of advanced editing options, it's perfect for creating professional projects with ease. And best of all – compared to other extensions on the market, Nimbus is competitively priced too! So if you're looking for a reliable screen recorder that won't break the bank in 2023, then definitely give Nimbus some consideration.
Loom
Loom is an excellent Chrome extension for screen recording in 2023. It's a great tool for creating quick, simple videos perfect for presentations or tutorials. Its intuitive user interface makes the entire process painless and straightforward. Additionally, Loom offers features such as video annotations, webcam capture, integration with Google Drive and Dropbox, and audio control to ensure your recordings look professional.
Another useful feature of Loom is its advanced editing capabilities which allow users to trim clips, add text overlays, apply effects like blur and zoom, adjust brightness and contrast settings, cut out sections of footage they don't want to be included in the final product, and more. This allows you to tailor each recording exactly how you want it before sharing it with others.
Conclusion
A screen recorder is a powerful tool for capturing and sharing online video content. With the right chrome extension, you can easily capture images, videos, audio recordings, or even entire websites with just a few clicks. The list of the 12 best screen recorders above will help you find the perfect one to suit your needs in 2023.
Choosing the best Chrome Extension for recording your screen depends on what kind of tasks you'll be using it for - some are more suited for making tutorials, while others may be better at taking screenshots. As well as considering features such as editing capabilities, consider how user-friendly each extension is before making your decision.
Why Choose 500apps?
#1
All-in-One Suite with more than 50 apps
#2
Everything you need today and in the future for all departments
#3
Unbelievable value - the lowest pricing you will ever find
#4
Hosted in 6 locations for compliance and blazing speeds
#5
24/5 Support - FREE chat, email and phone
#6
Uncapped features - limits you will never reach humanly
#7
Managed and maintained everyday by a dedicated team
#8
No downtime - comes with a 99.9% uptime guarantee
#9
Supports a number of international languages
#10
We've everything covered - 90k+ trust us with their business
Join the SaaS Revolution
All-in-One Suite of 50 apps

Unbelievable pricing - $14.99/user

24/5 Chat, Phone and Email Support