Top 7 Benefits of Building Your Website with a Webpage Builder
In the 21st century, having a website is essential for business success. Webpage Builder helps create an attractive and effective website without coding experience or knowledge. Building a website with builders offers many benefits, from saving time and money to increasing online visibility. This article will explore the top 7 benefits of building your website with Webpage Builder.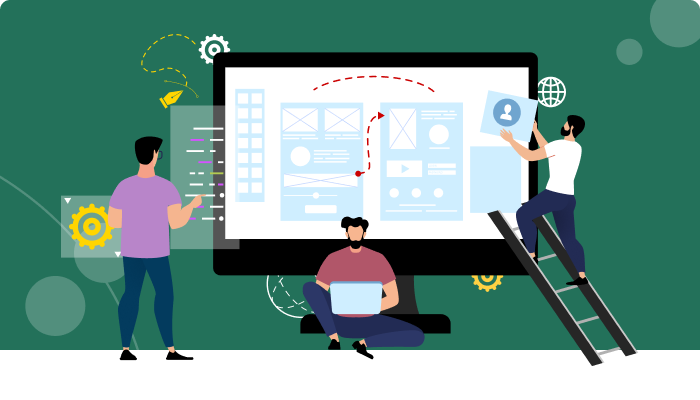 When it comes to creating an eye-catching website quickly and easily, there's no better choice than using Webpage Builder. With just a few clicks of the mouse, you can have your very own customized site up and running in minutes, all without needing any special skills or expertise! Whether you're looking to build an eCommerce store, blog, portfolio page or something else entirely, utilizing the right web page builder makes it easy and stress-free.
How Does a Webpage Builder Enhance User Experience?
Using a web page maker or website builder can be enormously beneficial for those looking to create their own websites. Not only do they make the entire process more efficient and user-friendly, but they also provide a host of other advantages. Let's take a look at some of the top benefits of using Webpage Builder.
Simplifies the design process with an easy-to-use interface and drag-and-drop features.
Pre-made templates allow users to customize their sites based on individual needs and preferences.
Access to support services from within the website builder platform.
Hosting capabilities included.
Access to SEO tools to help optimize content for visitors to find the site more easily online.
So whether you're just getting started or already have experience building websites, a web page maker or website builder offers plenty of options and convenience that can prove extremely useful in helping you reach your goals faster and easier than before.
5 Ways in Which a Webpage Builder Gives a Professional Design to the Website
Using an online webpage creator, or a Webpage Builder can bring many advantages to the website design process. It provides users with professional tools for creating their desired outcome in a short amount of time; this is one way that it enhances and eases the user experience. One such advantage is the ability to give websites a professional look in no time at all.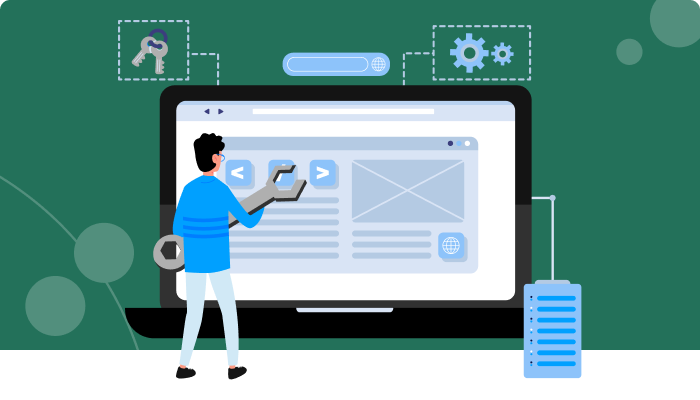 Customizable Templates
Using Webpage Builder, like a landing page creator or webpage generator is an excellent way to make sure your website looks professional. It allows you to customize the templates, giving you full control over how your site looks and feels. You can even add elements such as sliders, contact forms, Google Maps, and more while still having that polished finish of professionally designed websites.
Additionally, with customizable templates from NinjaSites, users don't need any coding knowledge whatsoever. Everything is drag-and-drop, so anyone can build their own website easily and quickly without hiring expensive web designers. Furthermore, since the most popular builders are cloud-based, teams can collaborate on projects in real-time using these tools for better collaboration between developers and designers. All this ensures a smooth workflow without sacrificing quality design or features.
Responsive Design
When it comes to building your own website, NinjaSites, like the best webpage creator, is an ideal solution. With its drag-and-drop tools, you can easily create a custom site with responsive design - no coding required! Responsive design ensures that your web pages look great and function properly on any device or browser.
The benefits of using NinjaSites for responsive design are plentiful. For starters, visitors can access your content from multiple devices without experiencing lags or bugs. Plus, they'll have better navigation experiences since all elements will automatically adjust according to their screen sizes. Additionally, search engine optimization (SEO) is optimized with responsive design as you don't need to build separate versions of your page for different types of devices. Ultimately, this makes it easier for potential customers to find you online and boosts overall engagement rates.
Pre-Made Elements
When creating a website, using NinjaSites makes it much easier to include pre-made elements. These elements help speed up the process and make your site look professional without having to start from scratch. With a variety of predesigned options available, you can find something that fits with your branding and matches the style of your other marketing materials.
Using pre-made elements also offers advantages when it comes to tracking website analytics. You'll have access to detailed insights into how people interact with your website so you can fine-tune them accordingly and improve user experience. This will help ensure visitors get what they need quickly and easily, resulting in better engagement onsite and more conversions for you.
Drag and Drop Interface
A drag-and-drop interface makes building a website with NinjaSites easy for anyone to do. You can create the perfect page layout with just a few simple clicks. This means that users don't need any coding experience or technical knowledge to design their own web pages, it's as simple as dragging and dropping elements into place. The intuitive nature of this feature also allows for quick changes, so if something doesn't look quite right, you can easily move things around until they are just how you want them.
The ability to customize your site is one of the biggest advantages of using NinjaSites with a drag and drop feature. You have complete control over the colors, fonts, images and content on your site; everything is customizable according to your individual needs. Plus, many builders come pre-loaded with templates, giving you an even easier way to customize pages without having to start completely from scratch.
Analytics and Tracking Tools
Analytics and tracking tools are essential when building a website with a webpage builder. With these tools, you can collect data on visitors to your site, critical information that helps you measure the success of your page. You'll be able to identify which pages your customers visit most often and how they interact with each page. This insight lets you make informed decisions about content and design changes that will improve engagement and conversions.
Thanks to features like A/B testing options, heat maps, session recordings, and user flow charts provided by many webpage builders, it's easy to track what works best for your audience. These analytics capabilities provide an invaluable resource that allows users to quickly refine their websites to maximize their efforts' return on investment (ROI). The ability to track results accurately also gives businesses greater control over marketing campaigns, helping them gauge customer interest more effectively than ever before.
7 Benefits of Using a Webpage Builder During Website Making
Creating a website can be intimidating and is often best done with Webpage Builder. The benefits of using such a tool are many - from the ease of use to access to analytics and tracking tools. Here we will outline seven key advantages of utilizing Webpage Builder during website making.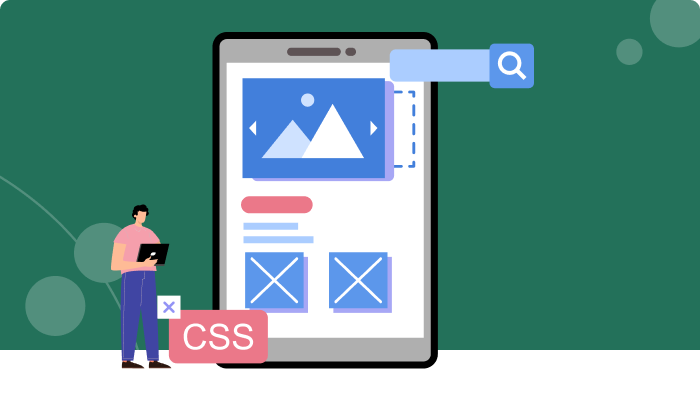 Cost Savings
One of the biggest advantages of using Webpage Builder during website making is cost savings. Time and money are both precious resources, so any way to maximize efficiency without sacrificing quality can be beneficial. webpage builders provide pre-made templates allowing users to launch their websites with minimal effort quickly. As these tools require no coding knowledge or software downloads, they keep costs low while still allowing website makers to customize the design and content according to their needs.
What's more, many companies offer free plans for basic websites; this makes it easier for start-ups and small businesses who lack funds but want an online presence. For those who need advanced features like analytics and marketing tools, affordable paid versions are also available. Whatever level of customization you're looking for, webpage builders have something suitable, all at a fraction of what traditional web development would cost.
So if you're interested in reducing time and expenses when building your website, consider using NinjaSites. It could save you hundreds or even thousands of dollars while providing all the necessary features to create a professional website from scratch!
Drag and Drop Interface
Building your website with NinjaSites offers many advantages, and one of the most notable is the drag and drop interface. This type of user-friendly design makes it easy to create a professional-looking site without needing any coding skills or knowledge. Plus, you don't have to worry about having technical difficulties as much as you do when creating sites from scratch.
The drag-and-drop interface also allows for more creative freedom than traditional coding methods allow. You can easily rearrange elements on the page quickly and experiment with different designs until you find one that works for your needs. It's also an efficient tool which saves time by allowing users to customize their web pages in fewer steps than manually hardcoding would require. All this adds up to make building a website using NinjaSites an ideal option for anyone wanting to get online fast!
Wider Range of Customization
When building a website, having the ability to customize is key. It offers users a wide range of customization options, so they can make their site look and feel exactly how they want. This allows them to create a personalized experience for visitors, setting them apart from other sites in the same industry.
These design choices also allow businesses to showcase their unique products or services. With an array of customizations available, companies can stand out and demonstrate why customers should choose them over competitors. They'll be able to tailor the content on their site specifically towards potential clients or customers, making it easier than ever before to draw in new leads.
Easy to Use
One of the key advantages to using NinjaSites to construct your website is how easy it is. It's designed for users with no previous coding experience, so you don't have to worry about struggling with technical know-how or spending hours trying to understand complicated instruction manuals. The intuitive drag and drop interface makes putting together your site simple, using pre-built blocks, and customizing them as necessary without any effort.
You can also make changes quickly if something isn't quite right on your site; there's no need to spend time writing code from scratch when all you want to do is switch up the color scheme or change a few words around. With just a couple of clicks, you're able to edit whatever needs altering in order to get the desired result faster than ever before!
NinjaSitess are great tools that allow even beginners to easily create attractive websites. Whether making small adjustments or starting from nothing, this software offers an effective solution for crafting beautiful sites that look professional and modern with minimal stress and hassle.
No Coding Required
Building your website with NinjaSites eliminates the need for coding, allowing anyone to create an impressive and functional website. With no prior experience or knowledge of programming required, you can have an attractive online presence in no time.
The benefits of using NinjaSites are myriad:
You'll save time and money since there's no need to hire professional coders or designers.
It's user-friendly; even those without any technical skills will be able to learn how to use it quickly.
The drag and drop feature allows you to customize your site according to your preferences easily.
You get access to hundreds of themes so you don't have to start from scratch.
You get plenty of pre-made page templates that make creating new pages easier.
Your website is automatically optimized for mobile devices, ensuring a great user experience on any device.
You're given access to SEO tools which help boost your visibility online.
With all these features available at your fingertips, building your website with NinjaSites has never been simpler. It's efficient, cost-effective, and requires minimal effort – what more could you ask for? So if you want an impressive web presence without investing too much time or money into learning programming languages and hiring professionals, this is definitely the way forward!


Get started with the leading Webpage Builder today!
Sign Up 14 Day Trial
Mobile Friendly
Building your website with NinjaSites is a great way to get online quickly and easily. One of the key advantages it offers is that your site will be mobile-friendly, meaning visitors can view it on their phones or tablets without any issues. This makes for an optimal user experience, ensuring people have access to all the content you've created regardless of what device they're using. Having a mobile-friendly website also helps boost your search engine rankings as Google rewards sites are optimized for smaller devices. Plus, if you're advertising products or services on your website, reaching customers who use their phones gives you more potential leads and sales opportunities. Furthermore, there's no extra coding required when building with NinjaSites: all you need to do is choose from pre-made templates and customise them according to your needs. That means creating a professional-looking site couldn't be easier!
Search Engine Optimization
When optimizing your website for search engines, NinjaSites is the way to go. It offers an array of features that make it easier for you to create content and promote your web pages in ways that will get them noticed by search engine algorithms. These features include advanced SEO tools and real-time analytics, allowing you to track how well each page performs over time. Plus, with its drag-and-drop system, you can quickly add new pages or update existing ones without needing any HTML knowledge.
These benefits make creating and updating your website much faster and simpler and help ensure that every piece of content your website contains is optimized correctly, enabling better visibility and higher rankings on SERPs (Search Engine Results Pages). Moreover, since most NinjaSitess are mobile friendly, having an SEO-optimized site means you'll be able to reach customers no matter what device they're using when searching for your business online.
Conclusion
In conclusion, using Webpage Builder to create your website offers many advantages. It allows you to customize and design your website easily and conveniently without having to write any code. You can choose from pre-made elements and templates ready for you to create an attractive website. Furthermore, ensuring your site is mobile-friendly and optimized for search engines to get more visitors is easy. By choosing NinjaSites as your go-to solution, you'll have access to all of these features and benefits in one package, allowing you to build the perfect website quickly and efficiently.
Why Choose 500apps?
#1
All-in-One Suite with more than 50 apps
#2
Everything you need today and in the future for all departments
#3
Unbelievable value - the lowest pricing you will ever find
#4
Hosted in 6 locations for compliance and blazing speeds
#5
24/5 Support - FREE chat, email and phone
#6
Uncapped features - limits you will never reach humanly
#7
Managed and maintained everyday by a dedicated team
#8
No downtime - comes with a 99.9% uptime guarantee
#9
Supports a number of international languages
#10
We've everything covered - 90k+ trust us with their business
Join the SaaS Revolution
All-in-One Suite of 50 apps

Unbelievable pricing - $14.99/user

24/5 Chat, Phone and Email Support