Best Email Marketing Software for Small Businesses
Send emails to your customers and follow-up contacts, create email campaigns, manage contacts and send newsletters with the best email marketing tool.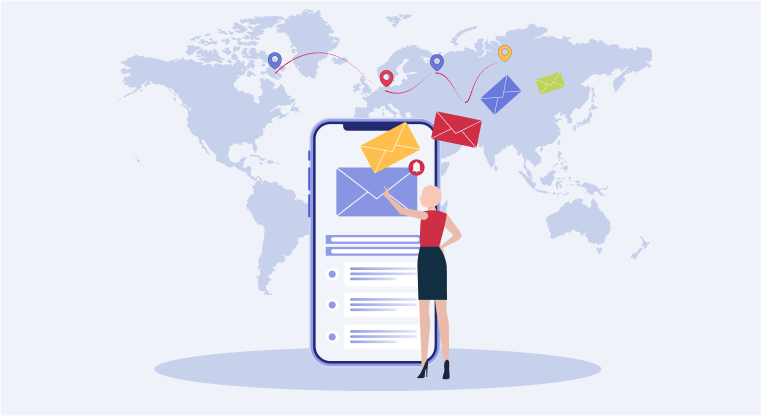 If your small business is struggling, you'll be relieved to know that email marketing is a tried-and-true means of reviving your customer base. The primary goal of email marketing is to achieve two things. It can bring in new clients while also strengthening and maintaining ties with existing ones.
What Is Email Marketing?
Email marketing is a form of direct marketing which uses electronic mail as its primary means of communicating commercial messages to an audience. It usually involves the use of email addresses to send messages to a list of recipients. The messages can be ads, requests for business, or solicitations for donations, among other things.
The email's actual content can differ. It can be used to advertise a new product, provide company news, or provide information that displays your brand's authority.
Email marketing automation refers to a tool that enables users to develop, send, and track email campaigns. Text, photos, videos, and HTML forms are all examples of content that can be used in these campaigns. Users can segment their subscriber lists based on demographic characteristics like location, age, or interests using email marketing software. Many applications also have reporting features that indicate how many individuals viewed the email, clicked on links within it, or unsubscribed from the mailing list.
How Email Marketing Works?
There's a strong chance you'll be ready to dive in deep after you understand why email marketing is important for organizations and best practices.
Sign Up Today and Get Started on Your Way to Successful Email Marketing! Sign Up 14 Day Trial
Generally, email marketing software includes three main strategies.
Helps You Find More Customers - Email marketing can help find more customers by targeting a specific audience with relevant content. This content can be used to introduce a new product or service, announce a sale, or just keep customers updated on what's going on with your business. Email marketing also allows you to track how well your campaigns are doing, so you can make adjustments as needed.
Strengthen Customer Loyalty - The goal of email marketing is to cultivate customer loyalty by providing valuable content that encourages customers to remain engaged with the brand. One way to achieve this is by using complex academic jargon in your emails. This will make customers feel like they are part of an exclusive club and encourage them to stay loyal to the brand. Additionally, you can provide exclusive discounts and offers to customers who have been loyal to the brand for a certain period of time.
Provides you usable analytics - Email marketing provides you with usable analytics which can help you improve your campaigns. This data can be used to determine things such as how many people open your email, click on links within the email, or unsubscribe from your list. By understanding how your recipients are interacting with your content, you can make necessary changes to improve your results.
Why Email Marketing Is Important?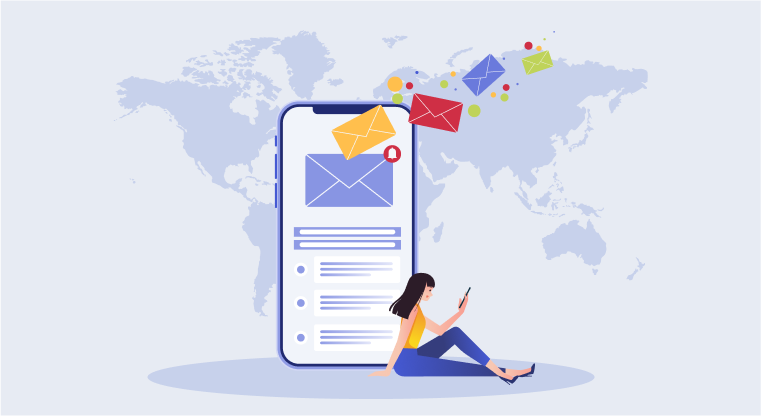 In short, email marketing is important because it allows companies to communicate with their customers through email blast service. Email marketing can be used to build customer relationships, promote new products or services, and increase customer loyalty. It is also an effective way to keep customers informed about company news and events. Email marketing can be highly effective when used correctly, but it is important to remember that customers may not always want to receive promotional emails.
And here's the best tool for email marketing! - MailSend
Introduction to MailSend
MailSend is one of the best email marketing software, It enables you to engage with more prospects quicker by allowing you to create and distribute personalized emails, as well as manage drip campaigns, customer segmentation, A/B split testing, and open tracking all from one platform.
Let's have a look at this tool!
Key Features
Email Newsletter - This tool helps to keep your customers up to date. Use this tool to create stunning newsletter templates and connect directly with consumers about the latest information or updates on new features or products so that they understand your brand's objective.
With our email newsletter tool, you can efficiently organize and schedule the correct message to the right audience at the right time.

The number of consumers that opened and clicked the link, the number of unsubscribers, and the rate of complaints, as well as the social media effect, geographic reach, and success rate, are all reported.

The customer is sent to your product or website, which provides them with full information about your items as well as options to buy and use your brand or product.
Drip Email Campaigns - This tool helps in the conversion of prospects into conversions. Transform your startup into a company that attracts a steady stream of customers. Run drip email campaigns to allow your prospects to hear your voice, which will lead to more conversions.
Create personalized and appealing processes for your email campaigns quickly and easily, and see your open rates skyrocket.

Set up an email drip campaign to automatically deliver emails to your list on a set schedule.

With email campaign software, you may get campaign-specific analytics to help you make data-driven decisions and improve them for higher open rates and engagement.

Set the day and time for the campaign to run automatically. Another method to personalize and manage your subscription list.
Marketing Automation - This tool helps to enhance end-to-end business automation. It sends automated email to the right people at the right time to promote your services and products using automated email marketing software.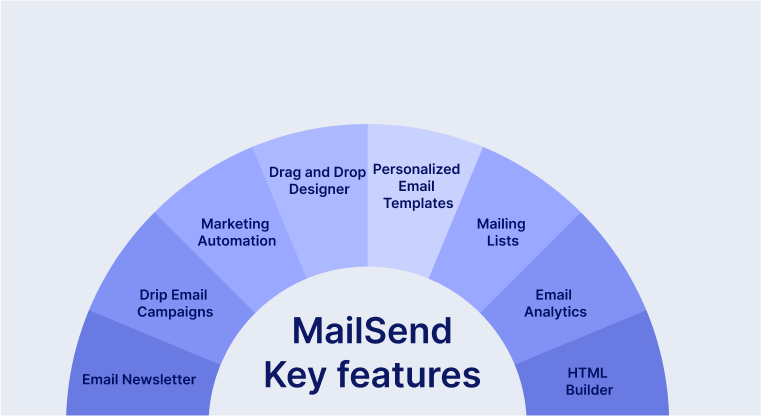 Send limitless emails to the correct target with automated email marketing software to increase business ROI.

Through email marketing automation, you can segment your client database based on their interests, purchasing behaviour, and other factors to increase interaction.

Increases brand recognition by providing useful and relevant information to the email contact at the proper moment.
Drag and Drop Designer - It aids in creating excellent email campaigns. This tool stylizes, creates, organizes, and adds content to your email campaigns.
To produce intuitive emails and appealing newsletters, use the drag-and-drop email editor to unleash your creativity.

You may write and send professional emails using our ready-to-use and tested email templates and drag-and-drop visual editor.

The drag-and-drop editor is the most user-friendly editor for creating responsive emails.

Create your next email marketing campaign in seconds using any of our email templates.
Personalized Email Templates - It is used to deliver you stunning emails on a regular basis. With eye-catching and unique email templates, you can capture the attention of your prospects and convert them into regular clients.
Bulk Email Finder can supply you with the contact information you need by searching a large database of public email addresses.

Users may save templates as files that can be accessed and updated in a text editor, allowing them to build a template once and reuse it several times.

To send personalized and more interesting emails to your target audience, use email templates.
Mailing Lists - This tool helps to keep track of your email addresses. Organize your subscriptions and distribute marketing materials to many recipients with ease.
Send your customers regular updates on the services and goods you're working with.

Send promotional messages to your users using multiple email addresses.

Prepare to send emails with an easy-to-use email list and explain the essentials to your consumers.

With the aid of a mailing list, you may engage directly with your consumers and keep them up to date.
Email Analytics - Used to keep track of performance and progress. A sophisticated reporting tool may help you analyze your performance, better understand your audience, and optimize your marketing.
Learn more about your audience's activity and preferences with thorough data, and quickly identify who has interacted, clicked, purchased, or downloaded. After that, start developing material that will appeal to them.

To obtain fantastic results, keep track of where your audience clicks when they receive your emails and modify the content accordingly.
HTML Builder - Helps to create eye-catching newsletters. Enhance the appearance of the newsletters you send out to your readers.
Create newsletters that are unique and personalized.

Drag and drop elements to allow faster newsletter creation.

Every element will be updated and optimized for tablets, computers, and smartphones, depending on the screen size.
Why Use MailSend?
Our content approach has achieved fantastic results, and MailSend has surged in popularity, in addition to the capabilities we introduced to MailSend like Newsletters, Campaign Management, List Segmenting & Management, Email Analytics, Custom Forms, Templates, and more.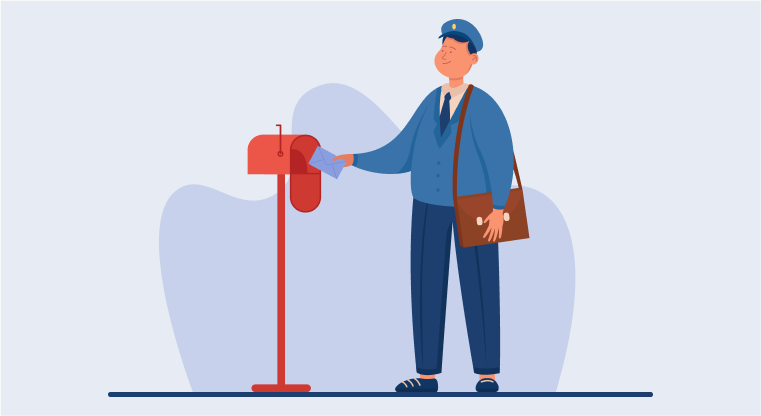 Conclusion
Perhaps you're a small or midsize business owner who is tired of paying too much for applications that don't deliver. Alternatively, perhaps you've never used an email marketing programme before but now see how useful they are. In any case, it's crucial to keep in mind that company software is an investment. And, like with any other form of company investment, you should think about your budget before making a decision.
Today's market is not the same as the one we started in. There are now a number of applications available for various businesses and organizations. Because no two applications are similar, it's critical to get input from your team in order to identify the features and functionalities that are most essential to them, and then look for those in your new email marketing software.
MailSend is a fantastic email marketing tool by 500apps. You're a part of the reason MailSend exists if you operate a small or medium business cultivate customer loyalty
Why Choose 500apps?
#1
All-in-One Suite with more than 50 apps
#2
Everything you need today and in the future for all departments
#3
Unbelievable value - the lowest pricing you will ever find
#4
Hosted in 6 locations for compliance and blazing speeds
#5
24/5 Support - FREE chat, email and phone
#6
Uncapped features - limits you will never reach humanly
#7
Managed and maintained everyday by a dedicated team
#8
No downtime - comes with a 99.9% uptime guarantee
#9
Supports a number of international languages
#10
We've everything covered - 90k+ trust us with their business
Join the SaaS Revolution
All-in-One Suite of 50 apps

Unbelievable pricing - $14.99/user

24/5 Chat, Phone and Email Support