10 Tips to Choose the Best Virtual PBX for Your Business
Smart business owners know that having an efficient and reliable communication system is essential for success. With the advent of virtual private branch exchanges (PBXs), businesses have access to a variety of features that make it easier to manage calls, teams, and customers. But with all these options available, how do you choose the best one?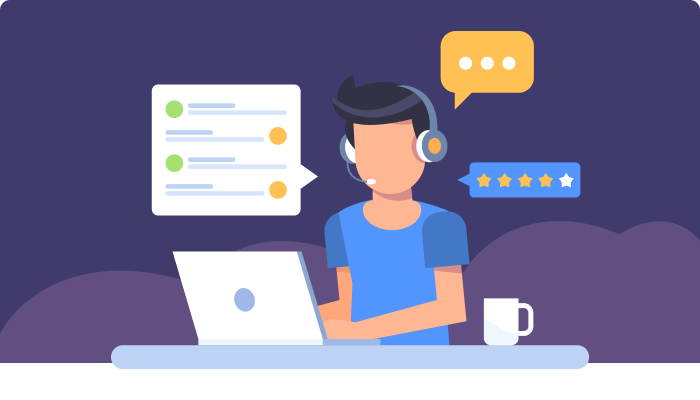 The answer lies in understanding what type of PBX will provide your company with the most value; not just now but long into the future as well. We've put together 10 tips to help guide you on this journey so you can pick the right virtual PBX solution for your business.
PBX Vs Virtual PBX Systems: What's the Difference?
Regarding modern business communication systems, there are two main types of solutions available: a PBX system and a virtual PBX. So what's the difference between these two? Let's take a look.
PBX
PBX stands for Private Branch Exchange and is an on-premise phone solution that requires physical hardware to be installed at the customer site.
It includes cabling, phones, and other equipment that all need to be connected to make the system work.
Virtual PBX (or cloud PBX) is a software-based telephony service delivered through the internet rather than traditional landlines or cables.
It eliminates any need for expensive hardware installation and regular maintenance costs associated with an onsite PBX system.
Its scalability makes it easier to add users and extra features such as call forwarding, voicemail transcription etc., while still keeping your total cost low.
Virtual PBX Systems
Seamless integration with existing communications services such as VoIP providers and SIP trunking solutions.
Advanced analytics capabilities to track key metrics such as call duration and caller ID information.
Improved reliability when making calls over long distances without worrying about voice quality degradation.
Valuable insights into how your customers interact with your business.
Finally, another advantage of using a virtual pbx versus an on premise one is that they offer more flexibility when it comes to setup and management since everything is done virtually instead of having someone physically install it at your premises. This makes them ideal if you have multiple locations or require access from different devices – something which isn't possible with an onsite system like PBXPlus.
Why Choose a Virtual PBX Systems for Your Business?
Choosing a telephone system for your business can be overwhelming. It's important to know the differences between PBX and virtual PBX systems, like pbxplus. Virtual PBX systems offer businesses an array of advantages that make them ideal for many companies.
Significantly cheaper than traditional landline-based PBX systems.
Ability to add extra features as needed without additional hardware costs.
Great scalability and flexibility to quickly adapt to changes in business needs.
Mobile apps to manage calls on the go.
Cloud-based solutions designed for reliability and convenience.
Ultimately, using a virtual pbx system such as pbxplus gives you access to advanced tools and features at an economical price point – allowing you to maximize efficiency and productivity within your organization while keeping costs down simultaneously.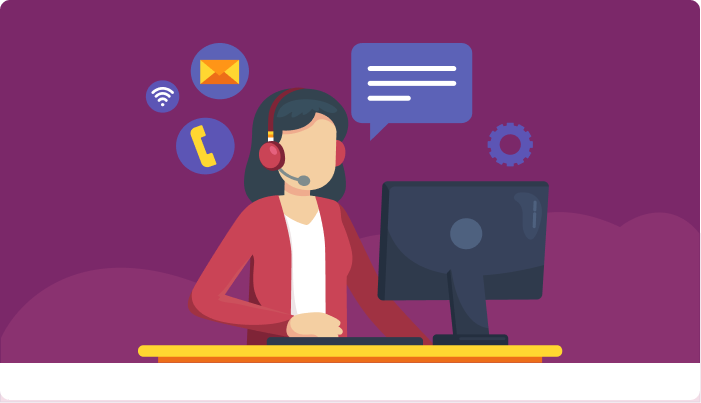 10 Tips to Choose the Best Virtual PBX
Choosing the right virtual PBX system for your business can be tricky. With so many options available, it's important to know what features and functions are necessary for both you and your customers. To help simplify the process of selecting a virtual PBX system, we've compiled 10 tips that will ensure you make an informed decision.
Determine Your Business Needs
Choosing the best virtual PBX for your business starts with determining what your needs are. Consider whether you need additional features such as automated attendant, call routing to specific departments and other advanced features. Some of these may require a more comprehensive service like PBXplus.
Take into account how many users will be on the system and if you'll need scalability options in order to handle future growth. If you have multiple offices that need to be connected, look into services offering interoffice calling solutions or video conferencing capabilities.
Evaluate Scalability
When it comes to choosing the right virtual PBX for your business, scalability is a key factor. You'll want to make sure that the system grows with you over time as your needs change and evolve. This includes finding out if additional users can be added or removed from the system easily.
To evaluate scalability properly, consider:
Features offered by each provider:
What features are available?
Does this include advanced options such as call recording, IVR, or voicemail transcription?
Pricing structure of each option:
Are there any hidden fees or long-term contracts involved?
Can you customize payment plans based on usage levels?
Analyzing these factors will help you determine which system best fits within your budget and provides the most flexibility in terms of scaling up or down.
Check for Integrations
When it comes to choosing the best virtual PBX for your business, checking for integrations should be a top priority. This is where companies like PBXplus come in handy– they offer simple integration with external apps including CRMs and accounting software. Not only does this allow you to save time by automating processes, but also cuts costs associated with manual data entry.
In addition, having access to reliable customer support is essential when using any type of technology. With PBXplus, you can count on 24/7 customer service and technical assistance so that any issues are resolved quickly and efficiently. Plus, their team understands the unique needs of businesses, which helps ensure that all users have an optimal experience.
TIP: Take some time to research different providers before deciding which one is right for your business's needs – check out user reviews online, ask around within your industry network, and look at feature compatibility lists to make sure everything works together smoothly.
Consider Reliability and Availability
When it comes to finding the best virtual PBX for your business, reliability and availability should be top of mind. It's important to ensure you have a service provider that can offer up-time guarantees and enough bandwidth to keep your operations running smoothly.
First, look at uptime rate. This is how often the system is expected to remain operational without any interruptions or downtime. A good rule of thumb is 99%+ uptime rate; this means the system will most likely stay active 24/7 with minimal issues. Consider what happens when something does go wrong, will they respond quickly? Look into their customer support policies as well.
Second, consider available features. What kind of tools do you need in order to effectively use the system? Does the provider offer call forwarding, voicemail transcription, analytics, etc.? With PBXplus for example, customers are able to get reliable VoIP services plus advanced cloud telephony features like IVR (Interactive Voice Response), Call Recording & Analytics and more, all on an easy-to-use platform!
Look for Flexible Pricing
When it comes to finding the right virtual PBX for your business, flexible pricing is a key consideration. Fortunately, with solutions like PBXplus, you don't have to settle for an expensive rigid plan that doesn't meet your needs. Instead, you can enjoy custom packages and pay-as-you-go options that let you tailor your service exactly to what you need - without breaking the bank.
Price isn't everything when it comes to choosing a virtual PBX system – but if money matters in your decision-making process, then being able to get the features and services you need at a price point that works for you could make all the difference. With companies like PBXplus offering plans designed around scalability and affordability, getting reliable performance while sticking to budget won't be an issue.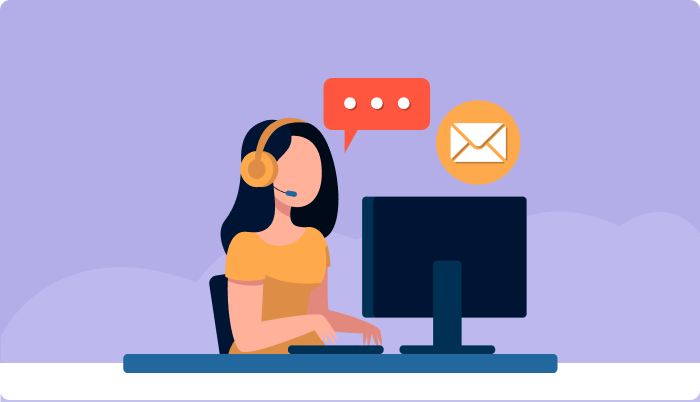 Evaluate User Experience
When it comes to evaluating user experience, there's a lot at stake. A good virtual PBX will provide both powerful features and an intuitive interface that makes the system easy to use. It should also include helpful customer support options such as live chat or 24/7 phone access.
PBXplus is one of the most popular virtual PBXs in the market today, largely due to its strong combination of great features and ease of use. The dashboard is simple yet comprehensive, allowing users to easily configure settings with just a few clicks while still having access to advanced customization options. Plus, their customer service team is available around-the-clock for any issues you may have.
Consider Mobile Compatibility
When selecting the best virtual PBX for your business, it's important to consider mobile compatibility. Mobile devices have become a crucial part of many businesses' operations and communications, so having a system that can accommodate them is essential. With this in mind, one option worth exploring is PBXplus. As an all-in-one solution, it comes with advanced features like mobile integration, auto attendant for incoming calls, and more. Plus, its user experience remains consistent across multiple different platforms – from desktops and laptops to smartphones and tablets – making it ideal for organizations with diverse tech needs.
The benefits of using PBXplus don't stop there either: you'll also get access to reliable customer service when needed, along with easy scalability as your business grows or changes direction. You won't need any extra equipment or software installations because everything runs through the cloud; plus, you can manage settings remotely if necessary. All these features make it easier to stay connected no matter where you are in the world.
Check for International Coverage
When it comes to choosing the best virtual PBX for your business, international coverage is a key factor. After all, if you plan on doing business overseas or having an international team of staff members, then being able to make and receive calls from around the world is essential.
For this reason, when selecting a PBX provider it's important to check what kind of global reach they have. For example:
Do their services cover multiple continents?
Are there any restrictions in certain countries?
Is there support available in different languages?
What type of technology do they use?
Does that technology offer reliable connections with low latency times?
Are features like video conferencing included as standard options?
How much does international calling cost through this system?
Can you get discounted rates based on volume/usage levels?
Are taxes applicable for some countries (and how can these be avoided)?
It's also worth considering providers such as PBXPlus who are dedicated to providing users with worldwide access, regardless of where their customers may be located.
Evaluate Security Measures
Choosing the right virtual PBX for your business can be daunting. It's important to evaluate the security measures of any potential service provider. After all, you'll want to make sure that confidential information remains secure.
When it comes to security, PBXplus stands out from the crowd. Their advanced encryption technology and end-to-end data protection guarantee that customer data is safe from malicious third parties. In addition, their two-factor authentication system prevents unauthorized access by adding an additional layer of verification when logging into accounts.
PBXplus also offers 24/5 monitoring on its systems so you can trust that your data will always remain protected without compromising performance or availability. With these features in mind, it's clear why PBXplus should be a top consideration when selecting a virtual PBX solution for your business needs.
Read Reviews And Compare Options
When it comes to choosing a virtual PBX for your business, reading reviews and comparing options can be an essential step. This allows you to get a better understanding of the features of each product, as well as customer satisfaction ratings. It's also important to make sure that any potential service provider has adequate security measures in place—including those offered by PBXplus.
To ensure you're making an informed decision, take the time to read through user reviews carefully. See what existing customers have said about their experience with the system they use and how satisfied they were with its performance. Also, compare different products from various providers side-by-side and consider which ones offer features that are most beneficial for your specific needs. Don't forget to factor in things like pricing plans, customer support availability, and scalability when evaluating different options.
Get started with the leading PBX Tool today! Sign Up 14 Day Trial
Conclusion
Choosing the best virtual PBX system for your business is an important decision. It will determine how efficient and secure your communication systems are, as well as how much money you spend on them. Overall, taking the time to research all available options is key to finding the perfect virtual PBX solution for your business; one which ultimately provides cost-effective solutions while being reliable and user friendly – like those offered by PBXPlus!
Why Choose 500apps?
#1
All-in-One Suite with more than 50 apps
#2
Everything you need today and in the future for all departments
#3
Unbelievable value - the lowest pricing you will ever find
#4
Hosted in 6 locations for compliance and blazing speeds
#5
24/5 Support - FREE chat, email and phone
#6
Uncapped features - limits you will never reach humanly
#7
Managed and maintained everyday by a dedicated team
#8
No downtime - comes with a 99.9% uptime guarantee
#9
Supports a number of international languages
#10
We've everything covered - 90k+ trust us with their business
Join the SaaS Revolution
All-in-One Suite of 50 apps

Unbelievable pricing - $14.99/user

24/5 Chat, Phone and Email Support