4 Online Interview Software That Will Make Your Recruitment Easier
Are you looking for a more efficient way to interview potential employees? The hiring process can be time-consuming and overwhelming, but with the right tools, it doesn't have to be. Look no further if you're in the market for online interview software! We've compiled a list of 4 platforms that will make your recruitment easier than ever before.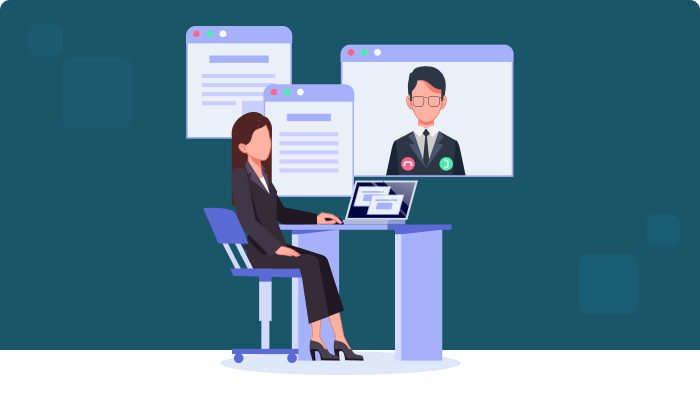 These are just two of the five great options available for online interviewing software. Keep reading to learn more about what each platform has to offer!
6 Benefits of Using Online Interview Software
Recruiting for a position can be time-consuming and nerve-wracking. But with the help of online interview software, you can streamline this process. This software allows employers to conduct video interviews easily and automates grading, making recruitment easier. Here are 6 benefits that come from using online interview software:
Increased Efficiency
Regarding recruitment, using online interview software can provide increased efficiency. It saves time manually interviewing candidates, and these assessment tools allow for effective and objective decision-making. This type of recruitment software offers powerful features, such as coding assessments that are easy to use and help you find the right person quickly.
The automated process allows recruiters to go through many applications easily while also providing them with insights they wouldn't get from traditional interviews. Furthermore, since all reviews are based on the same criteria, outcomes are less biased compared to manual interviews. The streamlined approach helps employers make more informed decisions regarding who should be hired without taking too much time or resources out of their businesses.
Increased Reach
Recruiting the right candidates for your business can be a difficult and time-consuming process. Online interview software is an effective way to simplify this task. It helps you expand your reach, making it easier to find talented people worldwide.
You can create custom questionnaires tailored to your company's specific roles so applicants have a clear understanding of what's expected of them if hired. Additionally, you'll save countless hours by having all applications centralized in one place and conducting interviews remotely over video or audio chat.
TIP: Take advantage of AI-enabled features like automated scoring, which allows you to get quick insights into each candidate without manual review. This makes it easy to narrow down your applicant pool quickly and focus on those who best fit the role!
Reduced Travel Time And Costs
Time and money are two of the most valuable resources for any organization, especially when it comes to recruitment. Reducing travel time and costs is a major benefit of online interview software. With this technology, recruiters can reach out to candidates worldwide without leaving their office.
No more costly flights or long drives, just simple setup and access from anywhere in the world. This makes interviewing potential employees much easier and faster than traditional methods, saving companies time and money. Plus, there's no need to worry about booking extra space or accommodating different schedules; interviews can take place at any hour without hassle.
Improved Collaboration
Recruiting potential candidates has always been challenging with online interview software. Not only does this technology reduce travel time and costs, but it also vastly improves collaboration between recruiters and job seekers alike.
Online interview software allows for enhanced communication during the recruitment process. The platform eliminates geographical barriers to create a more unified experience for all parties involved. It provides an efficient way to connect with applicants from any location in the world at any given time:
Managers can review resumes and portfolios without ever leaving their desks.
Candidates have greater control over when and where they conduct interviews.
Recruiters can easily coordinate multiple video calls simultaneously on one platform.
The benefits of using online interview software are clear. Its ability to streamline collaboration makes it a powerful tool that greatly simplifies the recruitment process while providing equal access to everyone involved.
Enhanced Security
When it comes to online interview software, security is a top priority. Thankfully, the latest iteration of this tool offers enhanced security measures that will make your recruitment process easier and more secure than ever before. Here are four ways in which you can benefit from these improved features:
You'll be able to conduct interviews with peace of mind knowing that all data is encrypted for maximum protection.
With multi-factor authentication options available, unauthorized access can be prevented quickly and easily.
Increased password strength requirements give an extra layer of safety when logging into accounts.
Advanced digital rights management allows employers to control exactly who has access to sensitive information.
By using this new version of the interview software, you can rest assured that every step of the recruitment process is carried out securely, protecting you and your candidates from any potential threats.
Increased Convenience
The convenience of online interview software is undeniable. With this technology, recruiters can easily manage their entire recruitment process from one place. Plus, the ability to quickly and securely communicate with potential candidates whenever it's convenient for both parties makes hiring a breeze.
Imagine how much time you could save by conducting multiple interviews at once or scheduling an interview in just minutes, all without ever leaving your desk! You don't have to worry about time-consuming setup processes. Everything can be done remotely without meeting the candidate face-to-face. That way, everyone involved can ensure maximum efficiency during the recruitment process while still maintaining top security standards.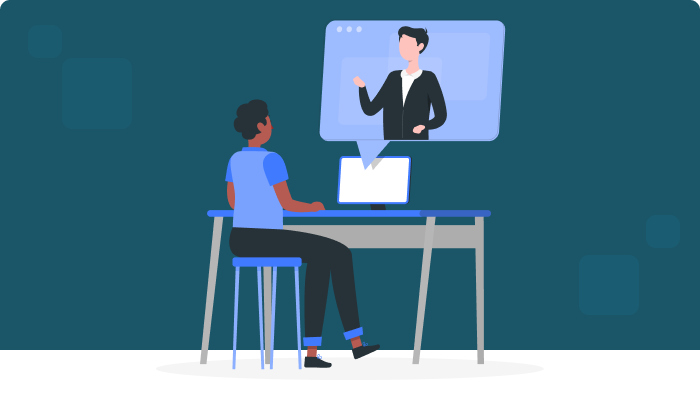 4 Best Online Interview Software to Ease Your Recruitment Process
Recruitment is difficult, and having the right tools can make it much easier. Online interview software is one essential tool that increases recruiters' convenience. This article will look at five of the best online interview software available to simplify your recruitment workflow.
Spark Hire
When it comes to finding the best online interview software, Spark Hire is an excellent option. It has a variety of features that make recruiting easier for businesses and job seekers alike: from one-way video interviews to automated scheduling tools. With its user-friendly platform, Spark Hire enables recruiters to quickly review candidates' responses and hire the right person for the job.
The advantages of using Spark Hire go beyond just convenience; it also provides additional security measures like data encryption and secure file-sharing capabilities. Additionally, employers can customize their process with branding options, including logos and color schemes. And if you need extra help setting up or managing your online recruitment process, there's always friendly customer service available via phone or email.
InterviewStream
Interviewstream is an online interview software that can make your recruitment process much easier. It provides features such as creating custom assessments and automated scheduling, making it possible to review candidates quickly without needing a manual sorting process. Plus, the platform offers real-time video interviews with advanced recording capabilities so you can easily keep track of each candidate's progress.
What's more, Interviewstream comes with powerful analytics tools which allow recruiters to gain valuable insights into their hiring processes. This way, you can accurately evaluate potential candidates to ensure the best fit for your organization. Moreover, the software has strong security measures, so you know all data is kept safe and secure from unauthorized access. With these features combined, Interviewstream simplifies any recruitment process while ensuring maximum quality control over every step taken.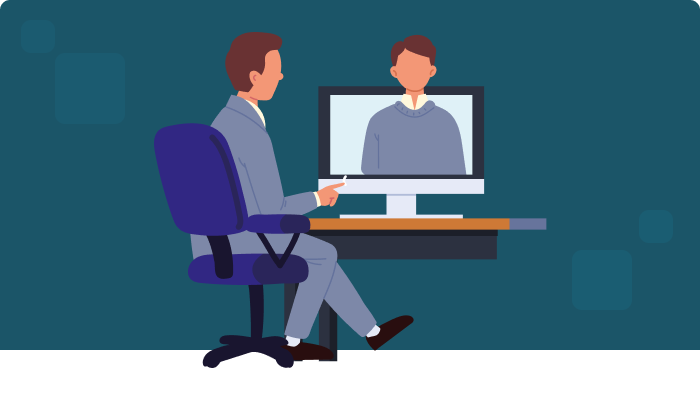 Zoom
Zoom is an online interview software designed to make recruitment easier. It has various features that can help streamline and improve the hiring process, like built-in automatic scheduling and recording capabilities. Plus, it's easy to use. You must sign up for an account.
With Zoom, recruiters and candidates alike will benefit from its intuitive interface and quality video conferencing experience: - You can easily connect with multiple participants at once. - The platform offers HD audio/video quality. - Its file-sharing capability safeguards important documents during interviews.
And there's no need to download any special apps or programs. Just log in using your web browser.
Zoom is reliable for conducting successful remote interviews quickly and efficiently. It provides a straightforward solution that allows companies to reach more qualified applicants without compromising engagement or data security.
NinjaInterview
NinjaInterview is an online interview software that can help make your recruitment process easier. It provides a powerful platform for recruiters and hiring managers to conduct virtual interviews quickly, easily, and securely. With NinjaInterview's features, you'll be able to schedule interviews with candidates from anywhere in the world without having to worry about time zone differences or travel costs.
Here are four key benefits of NinjaInterview:
Streamline your recruitment process by quickly reviewing applicants' video responses;
Create custom assessment tests for potential employees.
Schedule virtual interviews with remote employees from any location.
Easily track applicant feedback without manual entry.
You'll also benefit from its robust reporting capabilities and analytics so you can better measure candidate performance against job requirements. Its user-friendly design allows you to customize each interview according to specific job roles and use automated scoring tools for more efficient decision-making. Plus, it integrates with other HR systems for seamless information sharing between departments.
NinjaInterview helps simplify the interviewing process by streamlining all aspects of recruiting into one easy-to-use solution. Whether you're looking to hire full-time employees, interns, or contractors, this online interview software has everything you need to save time and money while helping you find the right person for the job!
Get started with the leading Online Interview Software today! Sign Up 14 Day Trial
Conclusion
In conclusion, online interview software can be a great tool to use in the recruitment process. Not only does it increase efficiency and reach, but it also reduces travel time and costs while improving collaboration between potential candidates and recruiters. Interviewstream, Zoom and NinjaInterview are popularly used platforms that make hiring easier for employees and employers alike. Online interview software is becoming increasingly popular as more companies seek efficient ways to reduce hiring times while still finding quality talent. As technology advances, so will our ability to streamline the recruitment process with the help of these powerful tools. Taking advantage of this technology provides an opportunity to create successful partnerships within any organization or team.
Why Choose 500apps?
#1
All-in-One Suite with more than 50 apps
#2
Everything you need today and in the future for all departments
#3
Unbelievable value - the lowest pricing you will ever find
#4
Hosted in 6 locations for compliance and blazing speeds
#5
24/5 Support - FREE chat, email and phone
#6
Uncapped features - limits you will never reach humanly
#7
Managed and maintained everyday by a dedicated team
#8
No downtime - comes with a 99.9% uptime guarantee
#9
Supports a number of international languages
#10
We've everything covered - 90k+ trust us with their business
Join the SaaS Revolution
All-in-One Suite of 50 apps

Unbelievable pricing - $14.99/user

24/5 Chat, Phone and Email Support