15 Best Project Management Software - A Quick Comparison
When it comes to managing projects, there are a number of different software solutions available. For those looking for the best project management software, we've compiled a list of 15 options that provide quick and easy comparisons between their features and benefits. We'll help you decide which one is right for your business needs.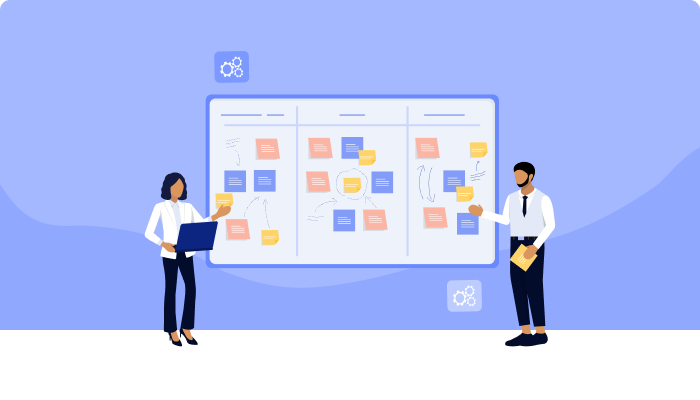 The first thing to consider when choosing the best project management solution is scalability - can it grow with your company? The second factor to look at is user-friendliness - does the platform have an intuitive interface, so people only spend a little bit of time learning how to use it? Lastly, pricing should also be taken into account; some platforms offer monthly subscription plans, while others may require larger upfront investments.
In this article, we will review 15 of the most popular project management software products on the market today and compare them based on these criteria. Read on to learn more about each program's strengths and weaknesses in order to make an informed decision as to which one is right for you!
Project Management Software - Definition
Project management software is a type of computer program used to help people plan, organize and manage their projects. It's an essential tool for project planners who want to stay organized and remain on schedule. Project management tools allow users to break down complex tasks into smaller pieces, track progress over time and assign specific responsibilities within the team.
Task management is one of the key elements in successful project planning. With project management software, users can set up task lists that are visible to everyone involved in the project. This allows them to identify what needs to be done quickly and when giving teams better insight into how long each step will take and helping them make more accurate forecasts. Additionally, it enables managers to keep tabs on individual contributions as well as overall progress towards completion.
These features enable project planners to work smarter by streamlining processes and gaining visibility into every aspect of their projects. The right solution helps boost productivity while ensuring deadlines are met with minimal effort and maximum efficiency – ultimately leading to greater success for all stakeholders involved in the process.
Types Of Project Management Software
Project management software (PMS) is essential for businesses that need to coordinate and manage large projects. This software helps teams divide tasks, stay organized, and track project progress. Let's look at the three main types of PMS available today.
Top project management systems – These are specialized programs companies use to ensure their most important projects run smoothly from start to finish. These usually come with added features like analytics and data tracking to help teams better understand their performance over time. Another plus? They often have free trials, so you can test them out before committing financially.
Free project management software - Offer limited functionality but still provide great value for smaller or startup companies with fewer resources. While they may lack some of the more advanced features in paid versions, they make up for it by providing an easy-to-use interface and plenty of online support materials. Here's a quick list: Trello, Wrike, Asana, Basecamp, and Slack - all offering unique tools and functions perfect for managing small-scale projects without breaking the bank!
Commercial enterprise-level solutions - Designed specifically for larger organizations that need comprehensive task management capabilities across multiple departments. These tend to be more expensive than other options as they require purchasing additional licenses depending on how many people will be using the system simultaneously. Plus there is also ongoing maintenance costs associated with these platforms due to regular updates needed to keep them running optimally.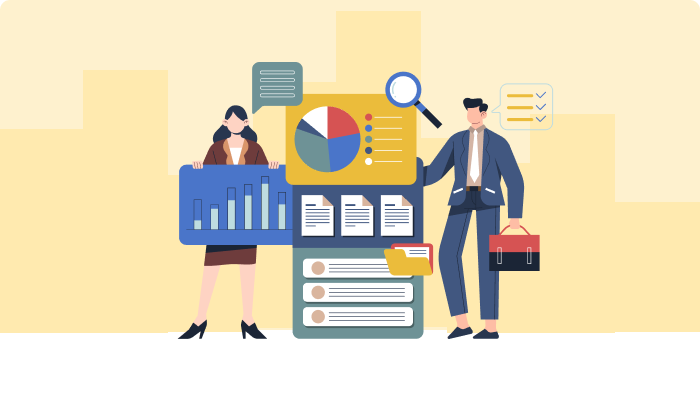 15 Best Project Management Software
Are you looking for the best project management software to help your team stay organized and on task? With so many different options out there, it can take time to know which one is right for you. We've done our research to find 15 of the best project management software programs that are available today. From user-friendly interfaces to powerful analytics, each of these top-notch products helps streamline operations and keep everything running smoothly. Read on to learn more about these amazing tools and how they can help manage projects easier than ever!
Projects come in all shapes and sizes, from small tasks that take a few hours to complex endeavors with multiple stakeholders over long periods of time. It's essential for any team or organization handling these kinds of activities to have an efficient way to manage them effectively. That's where project management software comes in – it provides users with the tools they need to plan, organize, track progress and collaborate easily. Not only does this type of system save teams precious time but also ensures everyone stays informed and up-to-date throughout the whole process.
To make sure your next project runs as smoothly as possible, check out our list of the 15 Best Project Management Software solutions currently available in 2020. Whether you're looking for something simple or comprehensive, we've got you covered - each product has been carefully evaluated according to its features, usability, cost-effectiveness and customer reviews. So get ready to supercharge your workflow - let's dive into what makes these platforms stand out from the rest!
Asana
Asana is a task management and project planning software that can help you manage your projects easily. It offers features such as task tracking, milestones, notifications and collaboration tools to ensure teams stay on track with their objectives. With Asana, users can create tasks and assign them to team members, set deadlines for completion of the tasks, monitor progress, communicate with each other and store documents all in one place.
For those who are just starting out using project planning software, Asana provides an easy-to-use interface that enables teams to get up and running quickly. Also, it has powerful features that allow experienced users to customize the system for their specific needs. In addition, its pricing plans make it affordable for businesses of different sizes so they can get started without breaking the bank.
Plus, Asana gives users access to helpful resources like templates and tips from experts in project management; this ensures everyone involved in a project always knows what's going on and stays organized. This makes it easier than ever before to maximize productivity while minimizing wasted time spent trying to figure out how things work or where certain information is stored. All in all, Asana is an excellent choice when it comes to managing any type of project efficiently.
Trello
Trello is a popular project management software that helps teams stay organized and productive. It's an intuitive web-based platform with features like task boards, lists, and cards to manage projects easily. With Trello, teams can collaborate on any project from anywhere in the world for free. Plus, its setup process is simple – no need to spend time getting up to speed or learn complex concepts.
The key benefits of using Trello include: - Increased visibility into progress: Everyone on the team can see what tasks are being worked on and who's responsible for them with just one glance at the board;
Easy collaboration: Assigning tasks, sharing documents, uploading files – all these activities become simpler when done through Trello;

Reduced risk of missing deadlines: Using Trello ensures you always take advantage of important dates due to its calendar integration feature.
Overall, Trello has revolutionized how people use project management software by providing a user-friendly experience which allows teams to be more productive while staying connected. Whether you're looking for free project management software or an advanced solution, give Trello a try today!
Monday.com
Monday.com is a popular project management software that offers many features for users to take advantage of. It can be used by businesses, teams and individuals alike to organize projects, track progress, assign tasks and collaborate with others. With Monday.com you can manage multiple projects in one place while staying connected with your team members at all times. The platform also has an intuitive user interface which makes it easy to use even for beginners.
A key feature of monday.com is its ability to compare different versions of the same project side-by-side, allowing users to quickly evaluate their progress over time as well as make any necessary adjustments if needed. This comparison feature allows users to have complete control over every aspect of the project without having to worry about losing sight of where they are or what needs doing next. Additionally, there are plenty of customization options available on monday.com so that users can tailor their workflow according to specific requirements and preferences.
When it comes to pricing, monday.com offers both free and paid plans depending on how much functionality you need from the system. For basic usage like task tracking and collaboration tools, the free plan should suffice but more advanced features such as Gantt charts require a premium subscription fee which starts from $8 per user/monthly (billed yearly). Overall, monday.com provides great value for money when compared against other similar solutions in the market today making it one of the best choices out there for efficient project management.
Basecamp
Basecamp is a popular project management software solution designed to help teams collaborate and stay organized. It offers features like task scheduling, file sharing, communication tools, and more – giving users the power to plan projects and keep them on track. With its intuitive interface and easy-to-use dashboard, Basecamp makes it simple for teams to work together efficiently.
When comparing Basecamp with other solutions in the market, one of its main advantages is that it's highly customizable. Teams can create custom views of their tasks and milestones which make tracking progress easier than ever before. Additionally, you can assign tags to each project so you're able to quickly filter through different projects by tag or keyword search.
What sets Basecamp apart from the competition is its ability to bring all your team's conversations into one place – making collaboration simpler than ever. Its messaging system allows everyone on the team to communicate effectively without having to switch between multiple apps or platforms. And with real-time notifications when changes are made, it ensures that no action is missed out on. All these features make Basecamp an ideal choice for busy organizations looking for a comprehensive project management solution.
Microsoft Project
Microsoft Project is a powerful project management system that helps project planners stay organized and on task. It provides users with the tools to map out their projects, assign tasks, and track progress all within one platform. Microsoft Project's main features include setting deadlines, assigning resources, tracking time and costs, as well as creating reports for stakeholders.
Project managers can benefit from Microsoft Project's portfolio management capabilities which allow them to compare multiple projects side-by-side in order to prioritize or adjust plans according to changing needs. Additionally, its resource allocation feature allows users to identify when team members are overworked or underutilized so they can be reassigned accordingly.
Overall, Microsoft Project is an effective tool for managing any type of project, no matter how complex it may be. Its intuitive interface makes it easy for new users to get up and running quickly while still providing enough flexibility for experienced professionals who need advanced features such as Gantt charting and baselining. With its comprehensive suite of features and excellent customer service options, Microsoft Project stands out amongst other popular project management software offerings currently available.
Clarizen
Clarizen is a popular project management software designed to help teams manage their projects and collaborate effectively. With features like task tracking, resource management, budgeting, Gantt charts, and more, Clarizen provides an intuitive user experience that helps users stay on top of all their tasks and progress. In terms of comparison with other project management tools, Clarizen stands out due to its robust feature set that allows for customization depending on the specific needs of each team or organization.
When it comes to pricing plans, Clarizen offers several options ranging from basic packages up to enterprise solutions. The company also offers free trials so customers can test out the platform before committing to any particular plan. This makes it easy for organizations of any size to find the best package that fits their needs without breaking the bank. Additionally, Clarizen has dedicated customer support available 24/7 through email and telephone should you need additional assistance in setting up your system or troubleshooting any issues that arise during usage.
Overall, Clarizen provides an impressive suite of features at competitive prices which make it one of the most popular choices when selecting a project management tool. Whether you're looking for something simple or complex to manage your projects, Clarizen delivers value by helping teams work smarter while streamlining communication and collaboration across multiple platforms.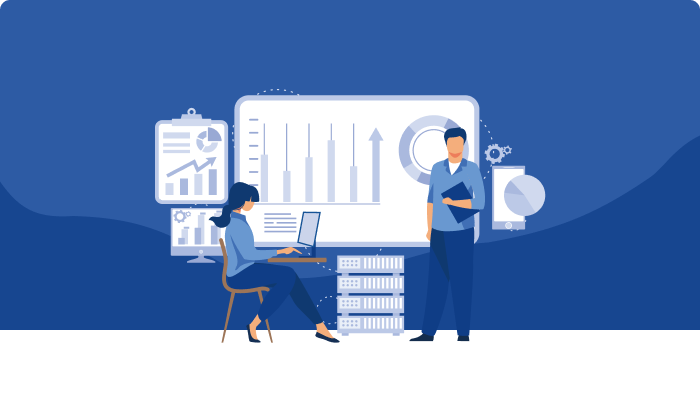 Teamwork
Teamwork is a powerful project management software that offers users a suite of tools to help them manage their projects from start to finish. It's specifically designed for collaboration across teams, and has features like task assignment and tracking, Gantt charts, resource planning, issue tracking, and more.
When it comes to comparison with other PMS platforms, Teamwork stands out in terms of its user-friendly interface which makes it easy for team members to collaborate on tasks without getting overwhelmed. Its versatile features also allow users to customize the platform according to their specific needs. In addition, it provides real-time analytics reports so users can track performance over time.
Moreover, pricing options are flexible enough that businesses don't have to break the bank just to get access to this robust toolset. With plans ranging from basic free versions up through enterprise level solutions at reasonable prices, there really is something available for everyone no matter what budget you're working with.
TIP: When evaluating different project management systems be sure to take into account not only the cost but also how well the system fits your particular workflow and requirements. After all, having the right tools is essential when trying to reach any goal!
Wrike
When it comes to best project management software, Wrike is one of the top contenders. It's a comprehensive project management tool that helps teams stay organized and efficient while working on projects together. As an all-in-one system, this platform can help manage tasks, documents, communication and collaboration between team members.
Wrike makes it easy to assign tasks, track progress and measure results with its powerful analytics tools. You can set up workflows for each project and get real-time insights into how things are going in your organization. Plus, you get access to an array of integrations so you can connect Wrike with other systems such as Salesforce or Slack.
The pricing structure is straightforward and cost-effective - there are three tiers: Free Plan (for 5 users), Professional Plan (for 15 users) and Enterprise Plan (for 50+users). All plans include features like file sharing, task tracking and real time notifications which make it easier than ever before to keep everyone informed about what's happening in the project. With Wrike, you have everything you need to ensure your team succeeds at managing their projects efficiently without breaking the bank.
Jira
Jira is a comprehensive project management software that offers users the ability to manage their projects effectively. It provides an array of features, including issue tracking and agile tools, which allow teams to collaborate on tasks and monitor progress in real-time. Additionally, Jira has powerful reporting capabilities which allows team members to generate detailed reports for analysis.
When it comes to comparing Jira with other project management solutions, there are many similarities between them when considering things like user interface or feature set. However, one major advantage of Jira is its scalability - allowing businesses of all sizes to customize their experience according to their needs. Furthermore, Jira integrates seamlessly with third-party applications such as Slack and GitHub, providing users with even more functionality and collaboration opportunities.
From budgeting issues to resource allocation problems - Jira's features can address any need you may have during your project lifecycle. The platform also includes pricing plans suitable for different sized organizations so everyone can get the most out of the product without breaking the bank. Plus, if you're new to using a project management tool then there's plenty of educational resources available online that will help you make sense of how everything works together.
Podio
When it comes to project management software, Podio is a popular choice for many businesses. Not only does it provide an intuitive user interface and powerful features, but also provides the ability to customize workflows, making it highly flexible. It's no wonder that this service has become so widely adopted in recent years.
At its core, Podio offers a vast array of features designed to make managing projects easier than ever before. You can create tasks and assign them to team members; track progress with detailed reports; and even integrate other services such as Salesforce or Google Drive. In addition, users are able to compare multiple versions of their project plans side-by-side — allowing them to easily spot any discrepancies or changes that need to be made.
In terms of pricing, Podio offers both free and paid options depending on what your needs may be. The basic plan starts at $9 per month per user while more advanced plans offer additional features such as unlimited storage space and custom integrations. Whether you're just starting out with project management or looking for something more robust, Podio is sure to have something that suits your requirements.
Scoro
Scoro is a powerful project management software solution that has been designed to help teams work seamlessly and efficiently. It offers an array of features, including task delegation, collaboration tools, real-time reporting capabilities, and more. With Scoro's intuitive dashboard, users can quickly access all the information they need in one place without having to search through multiple documents or spreadsheets.
When it comes to comparing Scoro with other project management solutions on the market, there are some key advantages that set it apart from the competition. For starters, its user-friendly interface makes it easy for team members to navigate and find what they need quickly and easily. Additionally, its reports provide valuable insights into performance so leaders can make better decisions faster. Finally, Scoro integrates with popular third-party applications such as Office 365 and Google Drive so you don't have to worry about transferring data between different systems.
Overall, Scoro is a great choice for businesses looking for an effective way to manage projects while keeping everyone informed and productive at the same time. It provides an intuitive platform where teams can collaborate effectively without worrying about complex setups or compatibility issues. Plus, with its wide range of features, pricing plans tailored to fit any budget size, and reliable customer service support – it's no surprise why so many organizations rely on this robust system for their daily operations.
Proofhub
Proofhub is a comprehensive project management software that enables teams to plan, organize, and collaborate on projects. It combines the features of task management, time tracking, Gantt charts, progress monitoring tools, calendar sharing, invoicing tools, expense tracking and more into one effective package. Here are three reasons why Proofhub can be your ideal project management solution:
It offers an extensive range of features for planning and executing projects efficiently. From creating tasks to assigning them with deadlines to managing resources and setting up reminders - Proofhub does it all! Its efficient communication capabilities include real-time chat/discussion boards as well as group conversations which make working together much easier.
The comparison between Proofhub and other project management tools reveals some great advantages. For example, its user interface is easy to use while providing clear visuals of task progress; unlike many competitors whose UIs can be overwhelming or confusing at times. It also provides a better view of team collaboration through personal dashboards which give you full visibility over all activities related to each member in the team.
Pricing options available with Proofhub are affordable and flexible depending on the size of your organization's needs. You can choose from monthly subscriptions or annual plans so that you only pay for what you need without any hidden costs or extra charges down the line.
Overall, Proofhub offers an excellent blend of powerful features along with affordability making it suitable for any type of business looking for reliable project management solutions.
OutReachly
OutReachly is a comprehensive project management platform for businesses of all sizes. It provides users with the tools they need to plan, monitor and complete projects on time and within budget. This article will take an in-depth look at OutReachly' features, pricing and comparison with other popular alternatives.
To start off, let's take a closer look at its features:
Clarity & Collaboration: With real-time updates, notifications and discussions boards, team members can stay on top of each task and ensure smooth workflow.

Automated Workflows: Users can set up automated tasks such as reminders or alerts for certain milestones or dates.

Time Tracking: Keeps track of every hour worked by team members so that employers know exactly how much time was spent on each project component.

Resource Management: Allows managers to assign resources to different parts of the project while considering availability and cost efficiency.
Overall, OutReachly offers a wide range of features designed to make any business run more efficiently.
Now let's compare it to some common alternative options like Asana and Trello. In terms of user interface design, both are intuitive and easy to use, but OutReachly takes it one step further with its drag-and-drop technology which makes organizing tasks even simpler than before! When it comes to tracking progress towards deadlines, OutReachly also stands out from the competition due to its detailed timeline view that lets you follow your project's entire journey from start to finish – something that many competitors lack entirely. Furthermore, when looking at scalability needs, OutReachly has no limit; businesses can add as many users as needed without having to worry about extra costs or complexity issues associated with larger teams.
Finally we'll see what kind of pricing packages this software offers. There's a free version available as well as paid plans - $14.99/user/month. Both offer unlimited storage space plus additional advanced features such as analytics reports and integrations with 3rd party services (like Dropbox or Google Drive). The main difference between the two is the number of users allowed per account – standard allows up to 10 people while premium permits unlimited access for an entire organization. So depending on your specific requirements and budget constraints there's definitely something here for everyone!


Get started with the leading Best Project Management Software today!
Sign Up 14 Day Trial
Easy Projects
Easy Projects is a powerful project management software that helps teams plan, collaborate and execute their projects. It comes with an array of features to help you manage tasks, keep track of progress, assign resources and analyze results. With its intuitive user interface and easy setup process, Easy Projects is perfect for businesses looking to simplify the way they handle projects.
Compared to other project management tools on the market, Easy Projects offers a wide range of features at competitive prices. From task-level tracking to resource utilization reports, it has everything your team needs to stay organized while working on multiple projects simultaneously. The dashboard allows users to easily view all upcoming deadlines and tasks quickly without having to navigate through complicated menus or pages. Plus, the platform integrates with popular third-party apps like Asana, Dropbox and Google Drive so you can access data across different platforms in one centralized location.
If you're searching for a robust yet affordable option for managing your projects efficiently, then Easy Projects could be the right choice for you. Its comprehensive feature set combined with low pricing make it an ideal solution for small business owners who need reliable project management capabilities but don't have the budget for expensive enterprise solutions.
Zoho Projects
Zoho Projects is a project management software that offers features and pricing you can compare to the competition. With Zoho, you can easily plan projects, assign tasks, track progress, and collaborate with your team members in real-time. It's designed for teams of all sizes, from small workgroups to large enterprises. In addition, it boasts powerful analytics tools to help you measure success and make more informed decisions.
What makes Zoho stand out? One thing is its ability to integrate with popular third-party apps like Slack and G Suite, so there's no need to switch between platforms or manually transfer data. Plus, it has an intuitive user interface that allows even non-tech-savvy users to quickly get up to speed on how the system works. And when it comes time for comparison shopping.
When choosing a project management system for your organization, consider what Zoho brings to the table. Its combination of features and affordability may make it the best choice for your needs!
Conclusion
Project management software is an invaluable tool for managing projects of any size. It allows project managers to keep track of tasks, resources and timelines while also helping them coordinate with team members on various aspects of a project. The right tools can make life easier for everyone involved in the project.
There are many factors to consider when looking for the best project management software that meets your needs. You should look at features such as ease of use, cost-effectiveness, scalability and integrations available. Considering all these things will help you choose the best solution for your business or organization.
In conclusion, finding the perfect project management software depends largely on your team's specific requirements. Fortunately, there is no shortage of solutions available today offering different levels of functionality and customization options – making it relatively easy to find one that fits your budget and goals perfectly.
Why Choose 500apps?
#1
All-in-One Suite with more than 50 apps
#2
Everything you need today and in the future for all departments
#3
Unbelievable value - the lowest pricing you will ever find
#4
Hosted in 6 locations for compliance and blazing speeds
#5
24/5 Support - FREE chat, email and phone
#6
Uncapped features - limits you will never reach humanly
#7
Managed and maintained everyday by a dedicated team
#8
No downtime - comes with a 99.9% uptime guarantee
#9
Supports a number of international languages
#10
We've everything covered - 90k+ trust us with their business
Join the SaaS Revolution
All-in-One Suite of 50 apps

Unbelievable pricing - $14.99/user

24/5 Chat, Phone and Email Support