5 Top Payroll Software - A Quick Comparison
Discover and compare five of the leading payroll software solutions available, and find the perfect Human Resources (HR) system for your business.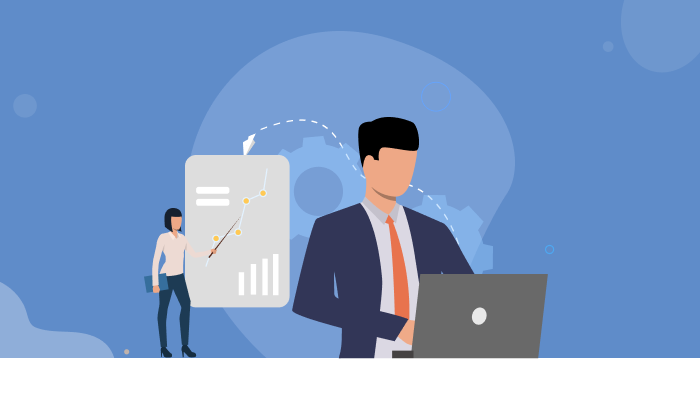 When choosing the best payroll software for your business needs, it's essential to understand the features and capabilities of the available payroll systems. In this post, we'll provide an overview and comparison of five of the top payroll software solutions, helping you make a more informed decision regarding finding the right HR system for your business.
Managing payroll is a complex and time-consuming task for businesses of all sizes. Manual payroll processes can be costly and prone to errors. Many organizations are turning to payroll software to automate their human resource management and payroll functions.
Streamlining Payroll Processes: How Software Can Help
Payroll software is a powerful tool that can help streamline payroll processes and make it easier for business owners and HR professionals to manage payrolls. By automating processes and providing a centralized system, payroll software is an efficient way to manage payroll operations and ensure accuracy and compliance with government regulations. It can also provide greater insight into employee satisfaction, payments, and other essential aspects of payroll management. With so many advantages, it's no wonder many businesses are now turning to payroll software to help their payroll operations run more smoothly.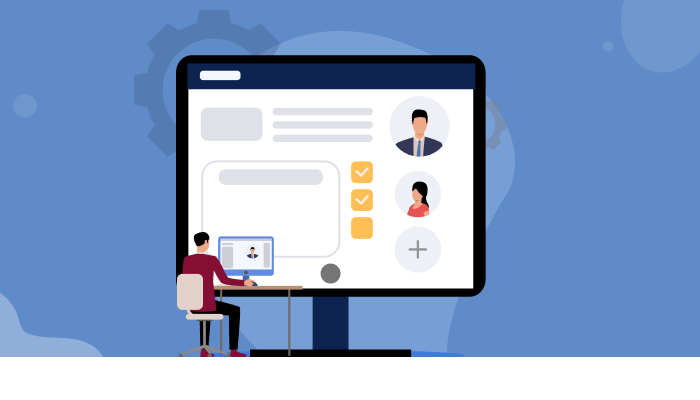 5 Top Payroll Software Comparison
Regarding payroll, there are various software programs to choose from. Whether you are a small business, mid-sized business, or large enterprise, these five top payroll software can give you the features needed to manage and process payroll with ease. QuickBooks, ADP, Paycom, Ceridian, and Wave all offer various features, such as direct deposit, tax filing, and HR services. So, how do you decide which one is the best for you? Here's a quick comparison to help you make the right decision.
ADP
ADP is one of the world's leading providers of payroll software. It is designed to make managing payroll more accessible, faster, and more efficient for any business, regardless of size. ADP has many features, including an automated payroll system with built-in tax compliance capabilities, time and attendance tracking, and employee self-service options. It is also customizable, allowing businesses to tailor the software to their unique needs. ADP also provides excellent customer support, quickly addressing any questions or issues. With its state-of-the-art security measures, businesses can be sure that their payroll data is safe and secure. ADP makes processing payroll a breeze, allowing businesses to focus on more strategic tasks.
QuickBooks
QuickBooks is an easy-to-use, cloud-based payroll software with a host of features that helps streamline the payroll process for businesses of any size. QuickBooks offers various features that enable businesses to manage their payrolls quickly and accurately. The software allows users to create, view, and manage employee records, paychecks, and deductions and track vacation and sick time. QuickBooks also has online payroll options that enable businesses to process payrolls easily over the internet. Additionally, the software integrates with other QuickBooks services, such as accounts payable and accounts receivable, to ensure a seamless flow between these systems. QuickBooks is an ideal payroll software for businesses looking for a simple, easy-to-use payroll solution.
Intuit Online Payroll
Intuit Online Payroll is an online payroll software solution that makes it easy to manage payroll and taxes. It offers tools and features to help businesses keep up with changing tax laws, generate accurate payroll reports, and track employee hours. It also makes it easy to pay employees with direct deposit and set up deductions for health insurance or 401(k) plans. The software is secure and user-friendly, so it's easy to learn and use. Additionally, it comes with free live support from experienced payroll professionals, so you'll never have to worry about payroll and tax compliance. With Intuit Online Payroll, businesses can save time, money, and stress, making it a great option for any business.
Xero
Xero is an innovative payroll software solution designed to make payroll administration easier and more secure. This cloud-based platform provides simple, real-time payroll processing and reporting, making it easy to manage payroll from any device. Xero's user-friendly interface and automated features help you keep your workforce informed, eliminating the need for manual data entry and payment processing. With Xero, you can also set up employee accounts and easily generate payroll reports to track employee performance and compliance. The platform also offers integrations with other business applications, making it easy to manage other payroll-related processes. Xero's advanced features and secure data storage make it an ideal choice for businesses that need to streamline payroll operations.
HRSprout
HRSprout is an easy-to-use payroll software for small businesses. It is designed to help employers manage their payroll and HR needs without the hassle of manual processes. HRSprout automates payroll, tax filing, and reporting, so businesses can spend less time worrying about paperwork and more time focusing on their employees. With its straightforward interface, customizable options, and integration with other HR services, HRSprout is an ideal choice for businesses that need a reliable, cost-effective payroll solution. Additionally, HRSprout is accessible from any device, making it a great option for remote employees. It also offers excellent customer service and support. With HRSprout, businesses can easily ensure their payroll processes are compliant and accurate.
Get started with the leading HRMS Software today! Sign Up 14 Day Trial
A Quick Comparison
Payroll software is a must-have for any business, regardless of size. With so many payroll software solutions, choosing the best one for your business can take time and effort. To help narrow down your options, here's a quick comparison of five of the top payroll software solutions available.
Overview
ADP: ADP offers comprehensive payroll solutions for businesses of all sizes, including cloud-based technology, automated payroll, and tax filing.
Paychex: Paychex offers end-to-end payroll solutions, including payroll calculations, direct deposit, and tax preparation and filing services.
QuickBooks: QuickBooks is an all-in-one accounting, bookkeeping, and payroll platform for small businesses. It includes payroll, tax filing services, and time tracking.
Sage: Sage offers online payroll services, including payroll calculations, employee self-service, and integrated payroll and accounting solutions.
HRSprout: HRSprout is a great software for managing your human resources. It is simple to use and very user-friendly. The software is constantly updated with the latest features and is affordable.
Cost
Cost is an important factor to consider when selecting payroll software. The cost of payroll software can range from a few hundred dollars to over a thousand dollars. Generally, the more features the software offers, the higher the cost. However, discounts are often available for purchasing multiple copies of the software. Some offer a free trial period to try the software before making a purchase. Finally, some companies offer a monthly subscription instead of a one-time purchase fee. Make sure to consider all the options before making a purchasing decision.
HRSprout is part of 500apps Infinity suite, a collection of over 50+ apps designed to help growing businesses thrive like Fortune 500 companies. The best part? HRSprout offers a 14-day free trial, so you can try it out for yourself and see the benefits firsthand. And if you have any questions or concerns, their customer care support team is always available to help. At just $14.99 per month, it's an excellent investment for any business looking to take the next step in its growth journey.
Features
A few popular software options for managing payroll systems include Paylocity, TrueUp, Gusto, QuickBooks Online, and Namely. Each of these payroll software has its pros and cons, so it's important to understand the features of each before making a decision.
HRSprout, for example, provides a payroll solution that includes features like automatic tax filing and direct deposit and the ability to track employee hours and manage payroll costs easily. TrueUp also offers direct deposit, including an employee self-onboarding system that allows new hires to complete paperwork quickly and efficiently. Gusto provides payroll, HR, and benefits services in one package, while QuickBooks Online provides comprehensive bookkeeping and payroll services. Finally, Namely offers customizable payroll solutions and an HR dashboard, making it an ideal choice for small businesses.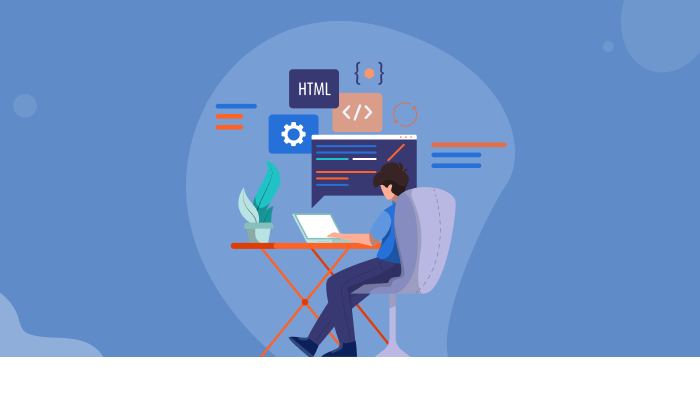 Ease of Use
Ease of use is a major consideration when choosing the right payroll software for your company. All five top payroll software programs offer user-friendly features and intuitive interfaces. Many of the products allow you to customize the software to meet your specific payroll needs, allowing you to generate detailed reports and accurate paychecks easily. Additionally, they all come with step-by-step instructions, which make setting up and using the software easy and hassle-free. Finally, many software programs provide a customer service team that can answer any questions about the software or the setup process. With all of these features, you can be sure that whichever payroll software you choose will be easy to use and provide you with the support and resources you need.
Security
When it comes to payroll software, security should be a top priority. When choosing payroll software, it's important to ensure that any sensitive employee data is kept secure. Look for systems with security measures to protect against unauthorized access, such as data encryption and two-factor authentication. Additionally, ensure the software complies with relevant security standards and regulations, such as GDPR, HIPAA, and CCPA. Lastly, look for systems that provide regular security updates and keep an audit trail of all security measures. These features can help give you peace of mind knowing your payroll system is safe and secure.
Customer Support
The importance of customer support must be balanced regarding payroll software. When dealing with sensitive information like payroll, it is essential to ensure that the customer support team can handle any issues that may arise quickly and efficiently.
The top payroll software has customer support teams that are knowledgeable and available 24/7. They are quick to respond to inquiries and will provide guidance and support to ensure that payroll processes run smoothly. Additionally, these customer support teams can provide detailed instructions on how to set up, manage, and optimize payroll software.
Businesses should always research customer support when looking for payroll software. They should ensure that the customer support team is knowledgeable and available to assist with any issues. With the right customer support team, businesses can rest assured that their payroll processes will run smoothly and efficiently.
HRSprout customer care support team is always available to help if you have any questions or concerns. At just $14.99 per month, it's an excellent investment for any business looking to take the next step in its growth journey.
How to Choose the Best Payroll Solution for Your Business?
When searching for a payroll solution for your business, there are a few key factors to consider:
Think about the size of your business and the number of employees you have. This will determine the kind of payroll software you need and the features you should look for.
Identify the tasks you want the payroll software to accomplish and the level of customization you require.
Consider the cost of the payroll software and any monthly fees or subscription costs associated with it.
Ensure you choose a payroll solution that integrates seamlessly with other systems and can easily be customized for your unique business needs.
By researching and comparing payroll solutions, you can ensure that you are choosing the best payroll solution for your business.
Conclusion
In conclusion, selecting the right payroll software is essential for any business. Choosing software that meets the needs of the business is user-friendly. It provides the features needed to manage payroll, and human resource management can ensure a successful transition to a payroll HRMS system. With the right payroll software, businesses can take advantage of the many benefits of automated payroll and hr processes, such as improved accuracy, enhanced security, and better productivity.
Why Choose 500apps?
#1
All-in-One Suite with more than 50 apps
#2
Everything you need today and in the future for all departments
#3
Unbelievable value - the lowest pricing you will ever find
#4
Hosted in 6 locations for compliance and blazing speeds
#5
24/5 Support - FREE chat, email and phone
#6
Uncapped features - limits you will never reach humanly
#7
Managed and maintained everyday by a dedicated team
#8
No downtime - comes with a 99.9% uptime guarantee
#9
Supports a number of international languages
#10
We've everything covered - 90k+ trust us with their business
Join the SaaS Revolution
All-in-One Suite of 50 apps

Unbelievable pricing - $14.99/user

24/5 Chat, Phone and Email Support