11 Simple And Best Online Appointment Scheduling Software
Gone are the days when managing appointments meant a stack of paper and hours spent on the phone. Nowadays, businesses have access to powerful online appointment scheduling software that makes booking meetings with clients in minutes easy. Finding the right one for your business can be overwhelming with so many options available. But fear not! In this article, we'll introduce you to 11 of the most reliable online appointment scheduling software.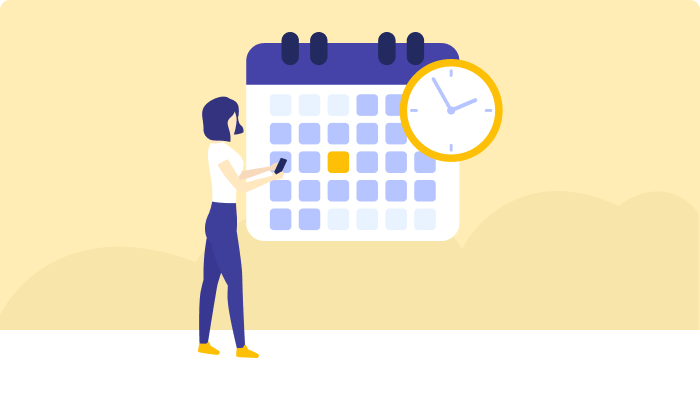 From cloud-based solutions to self-hosted systems, these tools will help make booking and managing appointments easier than ever before. From basic features like automated reminders and customizable calendars to more advanced reporting capabilities and integrations with other services, each tool offers something unique – making them perfect for any type of organization or industry. We're sure you'll find something here that meets your needs!
Advantages of Implementing Online Appointment Scheduling Software
Online appointment scheduling is a great way to streamline the booking process and make both businesses' and customers' lives easier. An online appointment scheduling app allows you to book appointments for clients anytime, anywhere, easily. This eliminates the need for manual phone calls or email between customer service staff and potential customers.
Some of the advantages of implementing an online appointment scheduling software are:
Free up resources spent on answering phones and manually taking down information.
Ensure accuracy in all transactions.
Convenient for customers to book appointments at any time.
Reduce no-show rates and overall wait times.
Easier for businesses to manage operations.
Automated reminders so everyone knows when they have upcoming appointments.
Integrations with other services allow users to sync calendars across multiple platforms.
Criteria for Selecting an Online Appointment Scheduling System
There are several criteria to consider when deciding between online appointment scheduling systems. First, the system should be easy-to-use for both customers and staff. The app needs to provide a seamless user experience with straightforward navigation so clients can quickly book their appointments without hassle. Additionally, effective appointment scheduling software must-have features such as automated email or text message reminders and payment processing capabilities to streamline customer interactions. In addition , it should have these capabilities:
User-friendly interface and ease of use
Integration with existing tools and platforms
Customization options
Automated reminders and confirmations
Mobile responsiveness
Advanced scheduling and rescheduling options
Reporting and analytics features
Secure data protection and privacy
Reliability and uptime
Customer support and resources
Pricing and payment options
Ability to handle multiple locations and services
Compliance with regulations and standards (e.g. HIPAA for healthcare)
Scalability to accommodate growth and changing needs.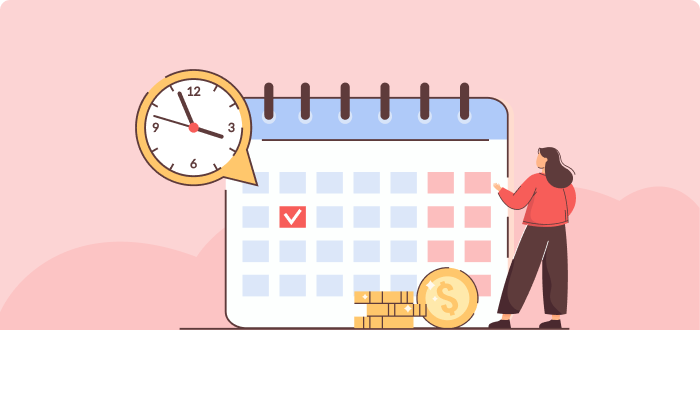 11 Simple and Best Online Appointment Scheduling Software
When it comes to an online appointment scheduling software, there are a lot of options. From free online appointment scheduling systems to more robust and feature-rich solutions, choosing the right one for your business can be overwhelming. To make things simpler, here's our list of 11 simple and best online appointment scheduling software that you should definitely consider.
Calendly
Calendly is a great online appointment scheduling software that offers simple and best solutions to set up meetings in no time. It's easy-to-use interface makes it an ideal choice for busy professionals as well as small business owners. Here's why Calendly is the perfect pick:
It seamlessly integrates with your existing calendar, allowing you to sync appointments quickly. You can customize availability based on date, location or specific event types. Its automated reminders help ensure that everyone involved remembers their commitments.
Acuity Scheduling
Acuity Scheduling is a powerful yet simple online appointment scheduling tool. It allows business owners to manage their bookings and clients easily. With its intuitive user interface, Acuity Scheduling can be used by experienced and novice users.
Here are four reasons why Acuity Scheduling stands out: It offers an automated booking process that allows your customers to schedule appointments quickly without needing any help from you or your staff. It has customizable features, so you can tailor it to suit your unique business needs. You can access in-depth analytics to track customer interactions and optimize your services accordingly. The system integrates seamlessly with popular tools such as Zapier, Shopify, and Google Calendar.
Overall, Acuity Scheduling is one of the best appointment-scheduling software products on the market today for businesses looking for quick setup times, easy customization options, and comprehensive data-tracking capabilities.
Square Appointments
Square Appointments is a comprehensive online appointment scheduling software designed to make life easier for businesses and their customers. It allows users to quickly set up an account, manage multiple bookings, accept payments and more - all in one place. With its simple interface and easy-to-use features, Square Appointments makes it effortless to streamline the entire booking process.
Customers can easily find available slots with the intuitive calendar view, add notes or special requests to appointments, check out securely using major credit cards or bank transfers, and even reschedule appointments on the fly. Additionally, business owners have complete control over setting appointment duration times as well as customizing notifications sent before each session begins. This helps ensure that everyone stays organized and informed at all times.
Book Like A Boss
Book Like a Boss is the next option in online appointment scheduling software. This platform offers businesses an easy way to manage appointments, with features like automated reminders and unlimited bookings. It also lets customers book right from their own website or social media accounts – giving them more control over when they can make an appointment.
The user interface of Book Like A Boss is intuitive and modern, allowing you to customize it to suit your business's needs. You have access to powerful analytics that provide valuable insights into client booking data; using this information helps you optimize customer service and maximize revenue potential. Additionally, its pricing plans are flexible for businesses of all sizes, so whether you're a startup or an established company, there's something for everyone here.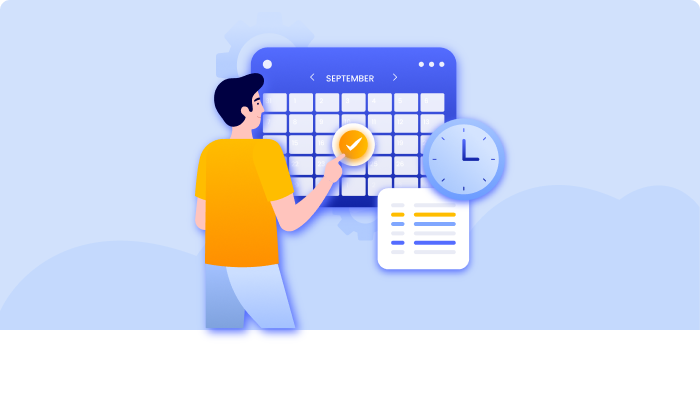 Setmore
Setmore is an easy-to-use, intuitive online appointment scheduling software. It provides features like automated text and email reminders to ensure customers remember their appointments. Furthermore, it offers a drag-and-drop calendar editor that makes rescheduling fast and efficient.
The platform allows businesses to customize the booking page according to how they want it to look. This includes company branding, custom messages, and more. Additionally, Setmore integrates with various payment gateways, including Stripe and PayPal for easier payment processing. Moreover, users can easily access customer data from any device at any time since all information is cloud-based.
Timely
Moving on from Setmore, Timely is another great online appointment-scheduling software. This solution provides a modernized and efficient way to streamline your business's booking system. It works across any device and allows you to customize everything just the way you need it.
Timely has some unique and useful features that make managing appointments easy. For example, its automated reminders feature sends out notifications ahead of time so customers don't miss their bookings. Additionally, its built-in analytics provide insights into customer trends, allowing you to make informed decisions about optimising your schedule.
Overall, Timely offers an effective online scheduling experience for businesses of all sizes. Its intuitive interface makes it simple to set up and manage appointments without dealing with manual processes or complex configurations. All in all, this could be the perfect choice if you're looking for an uncomplicated yet powerful tool for managing your clients' bookings.
Appointlet
When it comes to online appointment scheduling software, Appointlet stands apart from the rest. It's an intuitive platform that puts simplicity and convenience first, ensuring users have a hassle-free experience when booking appointments.
The best part about Appointlet? Its user interface is incredibly straightforward, making navigation through the system smooth and effortless.
Schedulicity
Schedulicity is an online appointment scheduling software that offers a simple, user-friendly platform. It allows customers to easily book appointments and manage their schedules at any time from anywhere. With features like automated customer notifications, customizable reports, and integration with social media platforms, Schedulicity makes it easy for businesses of all sizes to streamline their booking process.
The software also allows customers to review services before appointments and view staff availability in real-time. The integrated payment system means that clients can pay securely without leaving the app or website. Plus, businesses have access to powerful analytics tools so they can measure performance and make informed decisions about what works best for them.
Bookeo
Bookeo is an online appointment scheduling software that offers businesses a simple yet effective solution. It has all the features you would expect: customers can easily book appointments through their website or mobile app, staff members can manage and organize their workload, and business owners can track customer data and analytics. Bookeo also provides custom pricing options to suit any budget, making it perfect for small businesses on a tight budget.
What sets Bookeo apart from other programs is its user-friendly interface. The system allows customers to find available timeslots quickly, add notes to individual bookings, and even store payment information securely. Staff members can access powerful tools like automated reminders, group booking capabilities, and detailed reporting features. Plus, with its comprehensive list of integrations, including Google Calendar, Outlook Calendar and QuickBooks, Bookeo makes managing your day-to-day operations easier.
Scheduleonce
Scheduleonce is another great choice to consider when looking for an online appointment scheduling software. It offers a range of features, including automated reminders and notifications, as well as easy integration with other popular business tools like Outlook, GSuite and Google Calendar. This makes it incredibly convenient for users to access all their data in one place.
The platform also has extensive customization options, allowing businesses to adjust the look, feel and functionality of their online booking system according to their own needs. Furthermore, scheduleonce provides excellent customer support that can help you set up the program quickly and efficiently.
Schedule.cc
Schedule.cc is an online appointment scheduling software that stands out for its simplicity and effectiveness. It's a great choice for those looking for straightforward, no-fuss software with plenty of features. Here are some of its features:
Planning & Scheduling: Easily plan and schedule events by sharing event booking links with customers.
Calendar Integration: Connect your existing calendar with Appointlet for fast and easy syncing of events and activities.
Automated Reminders: Get timely notifications, so you don't miss any important meetings or tasks.
Flexible Prices: Set prices according to each customer's needs.
Data Encryption: Keeps all your data safe and secure.
Cloud Storage: User information is stored in the cloud, allowing access from anywhere on any device.
Third-party Integrations: Use third-party apps like Zapier for extra security measures.
The main draw of schedule.cc is its range of customization options. Users can customize their calendars according to availability, time zone, holidays, and more, ensuring everyone stays on top of appointments regardless of where they are in the world. Additionally, users can set up automated reminders so that clients never miss important dates or deadlines (which makes life much easier).
What's more? Schedule.cc allows you to easily integrate your calendar with CRM tools like Salesforce and Google Calendar, giving you full control over client engagement and communication levels. This tool provides reliable and efficient scheduling solutions while offering maximum flexibility and customization possibilities – making it worthy of priority consideration when choosing an online appointment booking system!


Get started with the leading Online Appointment Tool today!
Sign Up 14 Day Trial
Conclusion
Online appointment scheduling software can greatly assist any business and help save time, reduce costs and increase efficiency by streamlining the booking process. With so many options available, selecting the right tool for your business needs is important. The 11 simple and best online appointment scheduling software listed in this article are all good choices, but Schedule.cc stands out as the preferred choice due to its focus on customer satisfaction and ease of use. Not only does it provide an easy-to-use interface with advanced features, but it also offers excellent customer support and data security measures. Overall, using an online appointment scheduler is essential for businesses of any size or type looking to maximize their productivity while providing an enhanced customer service experience.
Why Choose 500apps?
#1
All-in-One Suite with more than 50 apps
#2
Everything you need today and in the future for all departments
#3
Unbelievable value - the lowest pricing you will ever find
#4
Hosted in 6 locations for compliance and blazing speeds
#5
24/5 Support - FREE chat, email and phone
#6
Uncapped features - limits you will never reach humanly
#7
Managed and maintained everyday by a dedicated team
#8
No downtime - comes with a 99.9% uptime guarantee
#9
Supports a number of international languages
#10
We've everything covered - 90k+ trust us with their business
Join the SaaS Revolution
All-in-One Suite of 50 apps

Unbelievable pricing - $14.99/user

24/5 Chat, Phone and Email Support