7 Benefits of Marketing Personalization in Email Campaigns
Marketing personalization in email campaigns can help you engage customers, boost ROI, and create more meaningful relationships. Learn the 7 top benefits of personalizing your emails.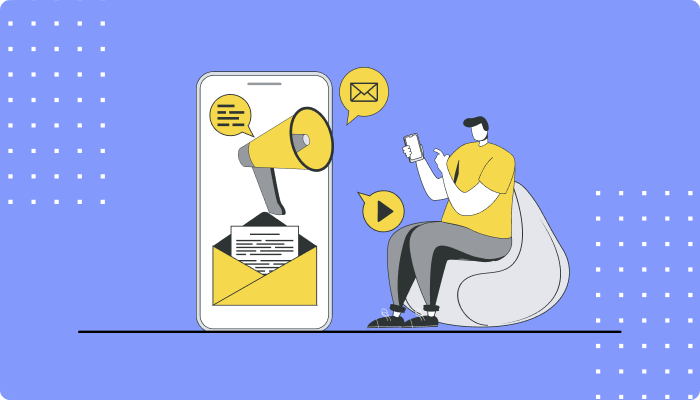 Personalized emails don't just make life easier for marketers either; customers respond more positively when they feel like companies know them on an individual level. So if you're looking to get ahead in email marketing, spend some time learning how personalization can work for you. Let's dive deeper into each benefit and explore why personalization matters in today's competitive digital landscape.
This article will look at seven specific advantages of incorporating personalization into your email campaigns. To give an example of what kind of impact these techniques could have on your business, consider Amazon: they generate as much as 35% of their revenue from personalized product recommendations!
What Is Marketing Personalization?
Marketing personalization is a powerful tool for businesses to reach their target audience. It involves using data about the customer and creating content tailored specifically to them, to increase engagement and conversions. Companies use sophisticated software to track user activity and preferences to achieve this level of customization. Marketing personalization:
Allows brands to deliver relevant messages.

Provides invaluable insights into what customers respond to best.

Helps analyze purchase histories/website visits.

Facilitates in creating personalized emails with product recommendations.

Boosts conversion rates.

Helps consumers receive content they want to read.

Helps gain insights and apparently set the future campaigns.
The advantages of marketing personalization are clear; its ability to boost ROI makes it an attractive option for any business looking to increase revenue.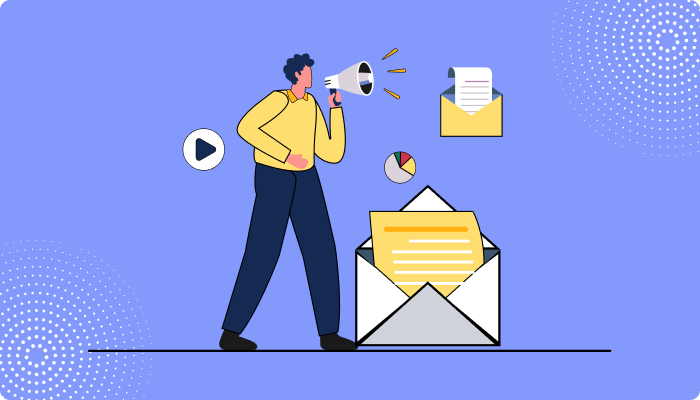 Why Should You Use Marketing Personalization in Your Email Campaigns?
Marketing personalization is customizing your email campaigns to fit the needs and interests of each customer. It's an important part of email marketing that can help you stand out from competitors, drive conversions, and increase sales. So why should you use it in your email campaigns?
The benefits are clear: marketing personalization helps create a more personalized customer experience by offering content tailored to their preferences. This makes them feel like they're getting special treatment, leading to higher engagement with your emails. Here are three key reasons why you should consider incorporating marketing personalization into your email strategy:
To Boost Customer Loyalty: By providing personalized content in real-time, customers will be more likely to stay engaged with your brand over time.

To Improve Click-Through Rates: Personalized messages can prompt readers to take action when they're most interested or motivated, resulting in better conversion rates than generic emails.

To Build Trust with Customers: When customers receive customized offers, discounts, and product suggestions tailored just for them, it signals that you know what matters most to them as individuals.
By utilizing marketing personalization within your email campaigns, you will make valuable connections with existing customers and attract new ones who value a personalized approach.
Top 7 Benefits of Marketing Personalization
Marketing personalization is a powerful tool that can help you tailor your email campaigns to each customer's specific needs and interests. This strategy allows businesses to maximize their ROI while driving engagement with potential customers. So what are the top seven benefits of marketing personalization?
Increased Relevance
Personalization has become a key component of email campaigns, and personalized software like Personalize.cc can help you take advantage of its benefits. Increased relevance is one such benefit of using personalized marketing techniques in your emails. When recipients receive an email with content specifically tailored to their interests or needs based on past behavior or preferences, they're more likely to be interested in what you have to offer. This means less wasted effort for marketers since messages are sent only to people who are interested in them.
The increased relevance achieved through personalization also results in higher response rates and conversions. Customers feel appreciated and valued when they receive communications that show they matter and aren't just part of a mass mailing list. Furthermore, by utilizing customized software like Personalize.cc, businesses can use automated processes that track customer data points and analyze interactions over time to ensure each message is even more relevant than the last one sent out. This helps ensure maximum engagement with prospects so companies can build relationships faster while staying focused on their big or small goals.
Improved Customer Engagement
Marketing personalization in email campaigns can help improve customer engagement. By customizing emails to each individual's preferences, businesses deliver more relevant and engaging content for their customers. For example, countdown mail sent through Personalize.cc allows users to create a sense of urgency with time-sensitive offers, resulting in higher open rates and conversions.
Higher Conversion Rates
When it comes to marketing personalization, email campaigns offer a number of advantages. One of the most important is higher conversion rates. By customizing emails based on each recipient's preferences and interests, marketers can ensure that their messages have the maximum impact.
Personalize.cc offers an easy way for businesses to take advantage of this opportunity. Our platform allows you to create personalized emails in minutes and quickly launch targeted campaigns to send them out automatically. At the same time, track performance metrics like open rate and click-throughs so you know what's working best. This makes optimizing your campaigns and maximizing conversions easier than ever.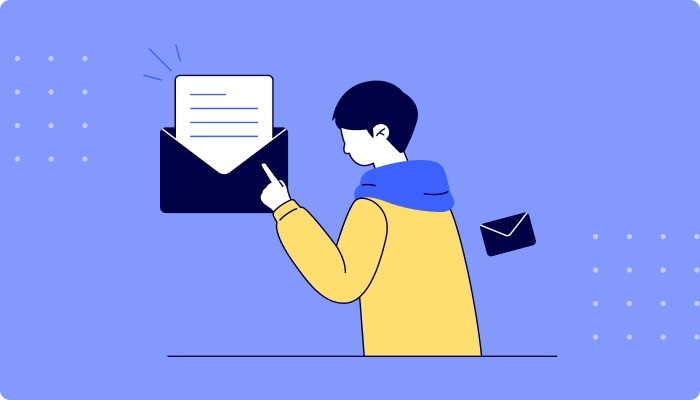 Increased ROI
Personalization in email campaigns can lead to increased ROI (return on investment). Companies such as Personalize.cc offer a range of services that enable businesses to deliver personalized emails that reach customers in meaningful ways. Here are some advantages of using this type of marketing:
Improved Customer Experience: Customers appreciate being addressed by their name and having content tailored specifically for them. This helps build brand loyalty, leading to higher sales and increased ROI over time.

Increased User Engagement: Delivering customized messages increases the chances of users clicking through, leading to an improved click-through rate (CTR) which translates into more conversions.

More Efficient Use of Resources: With personalized emails, you don't waste time designing one message for everyone; instead, you can quickly create different versions that cater to specific segments or individuals.

Easier Access to Data Insights: By tracking how people interact with your emails, you gain valuable insights into what works best and can adjust accordingly. This allows you to tweak future campaigns, so they achieve even better results.
Using personalization strategies when creating email campaigns offers many potential benefits, from providing customers with a better experience to helping increase ROI. Businesses should consider using these techniques to get maximum value out of their efforts.
Improved Customer Retention
Marketing personalization in email campaigns can be a powerful tool for improving customer retention. By leveraging the right technology, marketers can tailor emails to their customers' interests and engage them with relevant content that builds loyalty over time. Personalize.cc is one platform that helps companies create personalized experiences for each audience segment. There are several benefits to using marketing personalization in email campaigns:
Higher Customer Lifetime Value: Companies that use personalized emails tend to generate higher revenue from fewer customers because they're more likely to make repeat purchases due to building trust through tailored messages.

Increased Adoption Rate: Customers are more likely to opt-in if an offer is tailored specifically for them, which significantly increases the adoption rate compared to generic offers sent out en masse.

Improved Brand Awareness: With personalized emails, brands can stand out among competitors by creating unique messaging around products and services that resonate with recipients on a deeper level than generic content.

Easier Segmentation: Automated tools like Personalize.cc makes it easy for marketers to identify users who fit specific criteria so they can send targeted messages based on behaviors or preferences rather than having to manually sort through large datasets every time they want to send out email campaign.
The ability to target customers with highly relevant content has become increasingly important as competition has increased across industries. As such, businesses should consider investing in technologies like Personalize.cc in order to take advantage of these powerful marketing strategies and keep up with consumer trends while driving better results from their digital efforts.
Increased Brand Awareness
Increased brand awareness is one of the key benefits that come along with marketing personalization in email campaigns. By utilizing tools such as Personalize.cc, businesses can create personalized emails for their customers that are tailored to a customer's specific interests and preferences. This allows companies to reach an even wider audience by sending out highly targeted messages that will more likely resonate with recipients.
Increased Revenues
Personalized email campaigns are a powerful tool to increase revenues. Using Personalize.cc, marketers can create and send emails that match customers' interests and preferences. This helps to ensure that customers get relevant content in their emails, improving engagement and sales conversions.
Get started with the leading Marketing Personalization Tool today! Sign Up 14 Day Trial
Conclusion
Using marketing personalization in your email campaigns can help you drive more engagement, revenue and customer retention for your business. From increasing the relevancy of emails to driving up ROI from each campaign, marketers find that adding personal elements is one of the most effective ways to reach their target audience. Personalizing an email message also helps create a deeper connection with customers and encourages them to become loyal to your brand. With all these benefits, it's clear why using marketing personalization is essential for any successful email campaign today.
Marketing personalization isn't always easy to implement, but tools like Personalize.cc make it easier than ever before. Their intuitive platform makes it possible to quickly incorporate personalized content into any kind of campaign while maintaining high creativity and originality standards. Plus, they provide real-time feedback so you can monitor how well the messages perform, something no other service offers!
Why Choose 500apps?
#1
All-in-One Suite with more than 50 apps
#2
Everything you need today and in the future for all departments
#3
Unbelievable value - the lowest pricing you will ever find
#4
Hosted in 6 locations for compliance and blazing speeds
#5
24/5 Support - FREE chat, email and phone
#6
Uncapped features - limits you will never reach humanly
#7
Managed and maintained everyday by a dedicated team
#8
No downtime - comes with a 99.9% uptime guarantee
#9
Supports a number of international languages
#10
We've everything covered - 90k+ trust us with their business
Join the SaaS Revolution
All-in-One Suite of 50 apps

Unbelievable pricing - $14.99/user

24/5 Chat, Phone and Email Support