11 Best Tools to Check Backlinks and Improve Your SEO
Search engine optimization (SEO) is key to getting your website noticed. It's not enough to just create content; you need the right tools to make sure your site stands out from the crowd and rises to the top of search engine results in pages. One important part of SEO involves backlinks, links pointing from one webpage or website to yours – which tell search engines that other sites vouch for your credibility, thus boosting your rankings on SERPs. This article will discuss 11 of the best tools you can use to check backlinks and improve your SEO.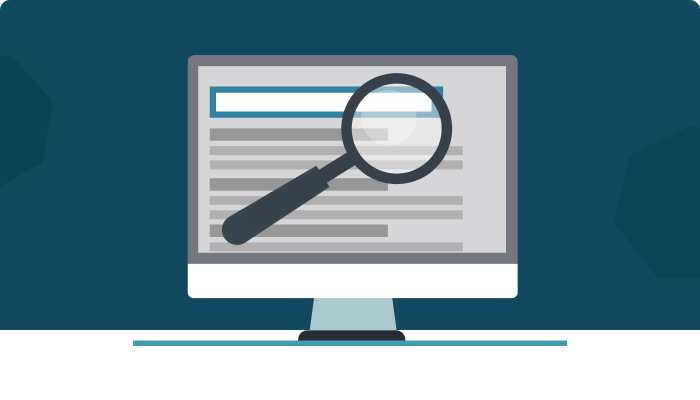 We'll cover both free and paid options, so regardless of budget size, you're sure to find a tool that fits your needs. Whether you're an experienced marketer or a newbie blogger, there's something here for everyone!
The Importance of Backlinks
Backlinks are a critical factor for SEO success. They're links from other websites pointing to your website and can dramatically boost your rankings in the SERPs (search engine results pages). In addition to improving your visibility in search engine results, backlinks also help build trust with potential customers and referral traffic that could result in more conversions.
Using keyword tools like NinjaSEO, Moz or Ahrefs to gain insight into what keywords to target and where to create backlinks.
Link-building tools like SEMrush suggest relevant sites to submit content or request a link.
Utilizing a broken link checker to ensure all the links exist and point to the right page
Monitoring external links for broken or outdated links.
Keeping track of who is linking to you and ensuring those links remain active.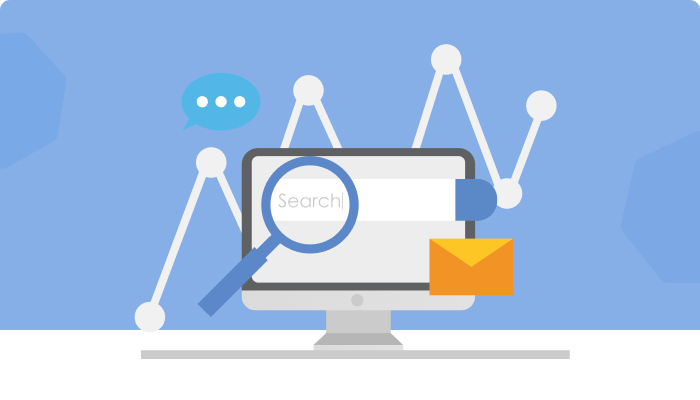 How to Check Backlinks ?
Checking backlinks is a critical part of any successful SEO strategy. It's important to monitor the links pointing to your website, as this allows you to ensure that they are relevant and helpful for your ranking on search engines. So let's look at how to check them.
There are three main ways you can check backlinks:
Manually check backlinks: Assess whether beneficial or harmful to site ranking, but time-consuming and tedious.
Use online tools: Simplify the process but require manual analysis and assessment input.
Automated service: Set up a program to automatically keep track of incoming links; saves time but cost more money.
When it comes to evaluating the quality of backlinks, some things should always be considered:
Relevance: Does the content linking to yours relate closely enough?
Authority: Is the source reputable and trustworthy?
Quality: Are their titles optimized and keyword targeted properly?
Diversity: Do you have too many low-quality links compared to high-quality ones?
No matter what method you choose for monitoring backlinks, consistently tracking them is essential for ensuring that only valuable sources connect with your website – thus improving its overall online visibility!
Steps to Check Backlinks for Your Website
Once you understand the importance of backlinks for SEO, learning how to check them is key. Checking your website's backlinks ensures that they are helping - rather than hindering - your ranking on search engine results pages (SERPs). Here's a step-by-step guide to checking your site's backlinks:
Use tools like NinjaSEO, Ahrefs or SEMrush to identify links pointing to your website.
Consider the quality of each link by looking at its reputation and authority.
Pay attention to the context of each link. Is it relevant, and does it add value?
Disavow any links from low-quality websites that could hurt your ranking.
In addition to these features, NinjaSEO also offers a free backlink checker service which takes advantage of its advanced algorithms to provide detailed analysis on the quality and quantity of backlinks associated with a given domain name. This helps users understand exactly how their websites are performing regarding search engine optimization and provides valuable insight into potential improvements that may need to be made. Ultimately, by utilizing tools like NinjaSEO and regular monitoring, checking backlinks becomes a much easier and more efficient process overall.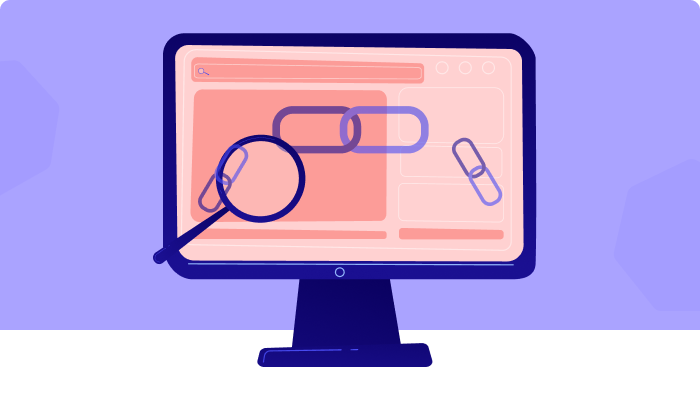 11 Tools for Checking Backlinks and Improving Your SEO
If you're looking to check backlinks and improve your SEO, NinjaSEO is a great tool. It uses advanced algorithms to scan websites for inbound links from other sites, giving you an accurate look at how many are pointing back to your website. It not only gives you the number of incoming links but also provides insights into their quality and relevance. This can help identify opportunities for improving your search engine rankings.
Google Search Console
Google Search Console (GSC) is a powerful tool for checking backlinks and improving your SEO. It provides detailed insights into the performance of your website in search engine rankings, as well as information about how many external websites are linking to yours. With GSC, you can check which sites are linking to yours and whether any have low authority or contain malicious content that could damage your site's reputation.
You can also use Google Search Console to optimize the way your pages appear in search results by making sure they include relevant keywords and phrases. This will help ensure that users find what they're looking for quickly and easily when searching for terms related to your business. Additionally, using GSC's data analysis capabilities make it easy to identify areas where changes need to be made to improve the visibility of your website in search engine rankings.
By utilizing all of these features available through GSC, you'll see exactly where improvements need to be made on your site so that you can get better organic traffic from searches related to your business. Plus, you'll know who's talking about you online, giving you valuable insight into what kind of publicity works best to drive more visitors to your page!
Ahrefs
Ahrefs is one of the most popular tools used to check backlinks and improve SEO. It's an all-in-one suite that helps users analyze their website performance, monitor keyword rankings and get detailed reports on competitors' organic search traffic. Ahrefs also provides powerful insights into how well a website performs in terms of its link profile - which is extremely important for successful SEO campaigns.
The tool allows you to quickly identify any issues with your own link profile as well as uncover opportunities for improvement by analyzing competitor links. With data from over 170 countries, it can comprehensively analyse a site's global visibility across multiple platforms, including Google, Bing and Yahoo. In addition, ahrefs offers real-time alerts for changes in backlink profiles so you can stay up to date with the latest developments in the world of SEO.
Using ahrefs ensures that you are able to optimize your backlink strategy effectively and keep track of progress throughout your campaign - giving you the power to make sure your website continues to perform at its peak when it comes to SEO.
Semrush
Semrush is one of the most popular tools for checking backlinks and improving your SEO. It's a comprehensive digital marketing suite that provides powerful insights into website performance, including analytics on competitors' websites and keyword research. With Semrush, you can monitor the health of your website's link profile, identify potential opportunities to improve your rankings and gain valuable insight into how you stack up against the competition.
What sets Semrush apart from other backlink analysis tools is its ability to provide detailed information about each link pointing to your site. For example, it shows whether links are dofollow or nofollow, which helps determine their value for SEO purposes. Additionally, it displays anchor text associated with each link so you can quickly assess if there are any unnatural patterns in how external sites reference yours.
The tool also offers an array of features designed specifically to help users optimize their search engine optimization efforts. From keyword tracking to competitor analysis and position tracking, these features make it easy to keep track of changes in organic search traffic over time and adjust campaigns accordingly. Plus, Semrush makes it simple to audit existing content for technical errors and broken links – two important elements of good SEO practice that often get overlooked.
Moz Link Explorer
Moz Link Explorer is a great tool for checking backlinks and improving your SEO. It provides access to link data from across the web, helping you understand where you stand in terms of backlink profiles and any areas that need improvement. With Moz Link Explorer, you can quickly see which sites are linking to yours and analyze their relevance and trustworthiness when it comes to SEO performance.
What makes Moz Link Explorer so useful is that it provides powerful insights into how your pages appear on search engine results pages (SERPs). This includes showing you links pointing to individual pages within your site, giving you insight into which ones might be driving traffic or providing ranking benefits. Additionally, this tool helps identify poor-quality links that may damage your website's reputation with Google's algorithms.
By taking advantage of all the features the Moz Link Explorer tool provides, businesses can gain valuable insights into their link profile and adjust accordingly to improve their overall SEO strategy. In addition to monitoring current backlinks, this tool also allows users to compare competing websites in order to understand what strategies they're using which may affect rankings.
Majestic SEO
Majestic SEO is a powerful tool for improving your Search Engine Optimization (SEO). It's an all-in-one platform that can help you analyze and track backlinks. With Majestic SEO, you get access to detailed reports about the number of links pointing to any given website - both external and internal. You can also see where these links are coming from, so you know which sources give them the most authority.
By understanding how many backlinks you have and their quality and source, you're better able to assess whether or not they're helping with your SEO efforts. Moreover, Majestic SEO gives users the ability to compare their websites against others in their industry and identify potential link opportunities. This allows marketers to gain more visibility and improve their rankings on search engine results pages (SERPs).
Open Site Explorer
Open Site Explorer is an invaluable tool for anyone looking to analyze and improve their SEO. It's a great way to check backlinks and ensure they are legitimate while also getting insights into your competitors' strategies.
Anyone interested in taking their SEO game up a notch should look at Open Site Explorer. Here's why:
The interface is user-friendly and intuitive.
You can get detailed data on the anchor text of incoming links.
You can find out which sites link to both you and your competition.
It allows you to track important metrics over time.
Put simply, Open Site Explorer gives you the information you need to monitor your rankings and make informed decisions about optimising your site for better search engine visibility. All in all, it's an essential part of any successful SEO strategy!
Monitor Backlinks
Monitor Backlinks is an innovative tool designed to help you improve your SEO by checking backlinks. It's a great resource for any website owner looking to get ahead of the competition and gain more visibility online. With this comprehensive platform, you can easily track links changes and detect spammy websites or dangerous content. You'll also be able to spot opportunities where you can quickly build up new quality backlinks from authoritative sources.
You'll find it simple to use Monitor Backlinks, even if you're new to SEO strategies and techniques. The interface is straightforward with all the information organized into easy-to-navigate sections that make it simple to conduct checks on existing sites and discover potential ones for link building purposes. Plus, its powerful reporting features allow users to take full control over their SEO campaigns like never before!
With Monitor Backlinks, analyzing competitors' backlink profiles has become easier than ever before. Allowing users to compare multiple domains at once while highlighting strengths and weaknesses, it provides deep insights into competitors' activities which allows users to develop better SEO strategies going forward. This helps them stay one step ahead of the competition regarding optimizing search engine rankings & improving organic traffic levels.
LinkResearchTools
LinkResearchTools (LRT) is an important tool for monitoring backlinks and improving SEO. It provides a comprehensive analysis of link profiles, giving users more control over their website's performance in search engine rankings. With LRT, you can easily identify potential issues with your backlink profile and take corrective action to improve your overall SEO strategy.
The platform has several powerful features that make it stand out from the competition. For starters, its Link Detox Risk score allows you to quickly assess the risk associated with any given external links so that you know which ones should be removed or disavowed. Additionally, LRT's Deep Analysis feature gives insights on each domain and page linked to yours and information about anchor texts used by these sites. This helps ensure that all incoming traffic comes from quality sources and relevant pages on related websites.
Linkody
Linkody is essential for any SEO professional looking to enhance their backlinks. It provides users with a wide range of features that can be used to help improve the visibility and performance of websites, as well as help them identify potential problems or opportunities. With Linkody, users can easily check the status of their backlinks and see which ones are active or broken, allowing them to adjust accordingly in order to maximize SEO success.
What sets Linkody apart from other link-checking tools is its ability to monitor changes in backlink profiles over time, providing valuable insights into how these links have changed and what impact they may have had on website rankings. Linkody also offers detailed reporting about each domain's link profile, including anchor text analysis, outbound links analysis and more. This data allows users to better understand where traffic is coming from, who is linking to their site, and whether those links are beneficial.
In addition, Linkody has many useful features, such as automated alerts when new links appear or existing ones go down; customizable reports; multiple API access points; and integration with Google Analytics. All this makes it easy for webmasters to stay on top of their backlinks and do everything possible to optimize their sites for higher search engine rankings.
Buzzstream
Regarding improving your SEO, Buzzstream is one of the best tools at your disposal. It's an online platform that helps you manage and monitor backlinks in order to rank higher in search engine results. With Buzzstream, you can quickly identify what type of links are pointing to your website and where they're coming from so you can optimize them for better performance. Here are three key benefits of using Buzzstream for SEO:
Comprehensive Analysis: This tool comprehensively analyses all backlinks associated with your website, allowing you to easily identify any potential problems or opportunities that could affect your ranking.

Automated Reporting: Buzzstream also offers automated reporting features so you can stay on top of changes and trends in backlink data. This enables you to make timely decisions about adjusting your link profile for maximum optimization.

Easy Tracking & Monitoring: This program makes tracking and monitoring incoming and outgoing links easy, enabling you to keep tabs on which ones provide the most value for your SEO efforts.
For inexperienced marketers who want to take their SEO game up a notch, Buzzstream is worth checking out. Its intuitive interface makes it simple to use while giving users access to powerful analytics insights into their websites' link profiles – making it easier than ever before to improve rankings without being overwhelmed by technical details. So if you're looking for an effective way to boost organic traffic and visibility, give Buzzstream a try today!
NinjaSEO
NinjaSEO is an incredibly powerful keyword tool and backlink checker that can help you improve your website's visibility in search engines. It offers various features to ensure your content is optimized for maximum reach on the web, including automated link building, page optimization analysis, and more. With Ninja SEO, you can easily keep track of all your links and make sure they are up-to-date. This way, you can stay ahead of the competition regarding SEO rankings.
Gives users access to detailed reports about their current backlinks status.
Suggests ways to increase backlink numbers through link-building campaigns.
Allows users to analyze competitors' websites and compare them to their own.
Identifies weaknesses and opportunities for improvement.
It helps create a comprehensive strategy for improving the website's ranking in search engine results pages (SERPs).
Real-time insights into which keywords perform best.
Monitor how visitors interact with each piece of content.
Adjust or optimize existing content accordingly.
Monitor any changes over time.
Ensure traffic keeps flowing steadily and efficiently towards your website.
Take full advantage of every opportunity presented by search engine algorithms.
Get started with the leading Check Backlink today! Sign Up 14 Day Trial
Conclusion
In conclusion, backlinks are an important part of SEO and should be monitored regularly. Checking your backlinks can help you identify spammy or broken links that could hurt your website's ranking. There are a number of tools available to help you with this task, such as Google Search Console, Ahrefs, LinkResearchTools, Linkody, Buzzstream, and NinjaSEO. These tools provide detailed insights into the quality of your backlink profile so you can make informed decisions about which ones to keep and which ones to remove from your site. By using these tools in combination with good on-site optimization tactics, you can improve your chances of achieving higher search engine rankings and increased visibility among potential customers.
Why Choose 500apps?
#1
All-in-One Suite with more than 50 apps
#2
Everything you need today and in the future for all departments
#3
Unbelievable value - the lowest pricing you will ever find
#4
Hosted in 6 locations for compliance and blazing speeds
#5
24/5 Support - FREE chat, email and phone
#6
Uncapped features - limits you will never reach humanly
#7
Managed and maintained everyday by a dedicated team
#8
No downtime - comes with a 99.9% uptime guarantee
#9
Supports a number of international languages
#10
We've everything covered - 90k+ trust us with their business
Join the SaaS Revolution
All-in-One Suite of 50 apps

Unbelievable pricing - $14.99/user

24/5 Chat, Phone and Email Support