Web Push Notifications - 11 Best Practices to Gain Customer Attention
When it comes to digital marketing, web push notifications have become invaluable. Web push notifications allow businesses to communicate directly with customers and gain their attention cost-effectively and timely. But just like any other form of communication, there are best practices that should be followed when sending out web push notifications if you want to see results.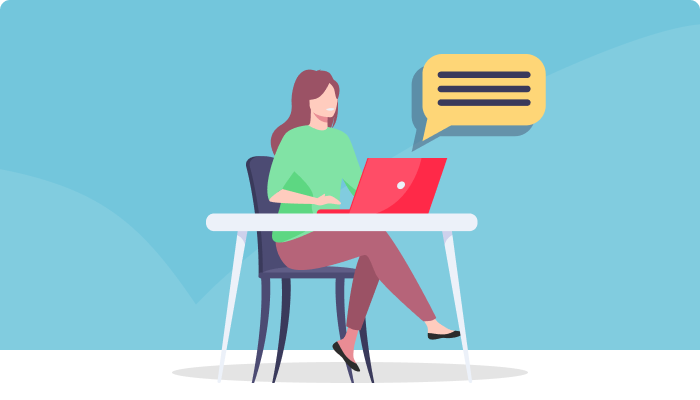 We'll discuss personalization, automation, testing different messages, segmentation, and more topics - all designed to give you the insights needed to create powerful web push notifications that your target audience notices.
Definition of Web Push Notifications
Web push notifications are messages sent directly to users' devices, regardless of the device type. They can include text, images, sounds or video, normally displayed in a small window on the user's lock screen. Push notification services allow businesses to send these notifications to customers who've opted-in to receive them.
The benefit of web push notifications is that they allow quick communication with potential customers without relying on an internet connection. Sending timely, relevant information through this method helps boost engagement by driving people back to a business's website or app. By sending out personalized content, targeted promotions, and discounts, companies can increase customer loyalty and bolster their bottom line.
With many advantages associated with web push notifications, businesses should consider implementing them into their marketing strategy - but only if done right! Following best practices when crafting your message will help ensure you gain customers' attention instead of annoying them.
Importance of Web Push Notifications In Today's Digital World
Today's digital world has made it easier than ever for businesses to engage with their customers, thanks to mobile push notifications. Push notifications are a great way to provide your customers with timely updates, promotional offers and other relevant content directly to their phones or computers without needing an app. Web push notifications have become increasingly popular as they allow companies to reach people who don't yet have their apps installed on their devices.
Web push notifications are cost-effective compared to traditional forms of marketing, ideal for small businesses looking for a budget-friendly option.
Web push notifications require minimal setup time and effort, allowing you to launch campaigns tailored to each customer segment quickly.
Automating the process of sending out targeted messages at scale frees up valuable resources.
The immediacy of web push notifications makes them effective for gaining more attention from potential and existing customers.
Personalized information provided right when users need it increases brand awareness and engagement rates.
We must use web push notifications responsibly to build customer relationships rather than annoy our audience.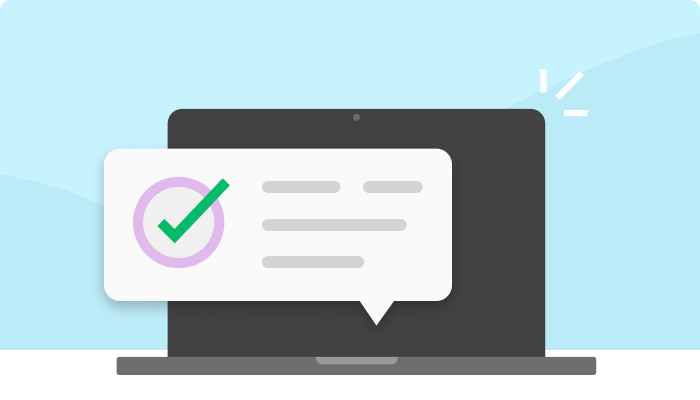 How Web Push Notifications Work?
Web push notifications have become an important part of digital marketing. They are simple messages sent directly to customers' web browsers or mobile devices, allowing businesses to communicate with their audience in real-time. But how do these push messages work?
Businesses use a service provider such as Google Firebase Cloud Messaging (FCM) or Apple. Push Notification Service (APNS) to send out notifications.
These notifications can be tailored to each customer's interests and preferences, allowing for a personalized experience.
When users click on the notification, they will be taken to a specific page within the website.
Companies can quickly reach large audiences and keep them informed about new products, sales events, discounts, services and other offers.
It is a great way to re-engage visitors who haven't been active on the website recently.
Companies should follow good practices when using web push notifications, such as notifying customers only when necessary and avoiding overwhelming them with too many messages.
11 Best Practices to Use Web Push Notiications Efficiently
Web push notifications are an effective way to reach customers and engage with them. To ensure your web push notifications grab customer attention, here are 11 best practices you can use for efficient results.
Use Segmentation
Segmentation is one of the most effective ways to use web push notifications efficiently. It allows you to tailor your messages and target specific audiences, ensuring that users receive relevant content with no waste. Additionally, segmentation can help increase business engagement and revenue by delivering personalized messages based on user preferences and behaviours. Here are three key benefits of using segmentation:
Improved CTRs: By targeting different segments of customers with tailored messages, brands can significantly boost their click-through rates (CTR). This means more people will be engaging with your brand's notifications, leading to increased conversions in the long run.
Increased relevance: Segmenting ensures that users only see interesting or useful notifications, resulting in higher customer satisfaction. This also helps build trust between a business and its patrons over time.
Automated process: Businesses can use PushNinja's automated trigger-based messaging system to send out targeted message campaigns without any manual effort or extra resources. This makes it easy for companies to focus on other aspects of their marketing strategies while still being able to reach their audience effectively.
In short, leveraging segmentation when utilizing web push notifications not only improves the customer experience but also provides tangible results such as improved CTRs, increased relevance and an automated process - making this approach worth considering for those looking to maximize efficiency from their digital marketing campaigns.
Have a Clear Message & Target
When creating web push notifications, having a clear message and target is key to gaining customer attention. Making sure your messages are tailored towards specific segments of customers allows you to increase the effectiveness of each notification sent. With PushNinja, segmentation can be simplified with dynamic targeting filters such as location, browser preference and device type. This helps ensure that consumers receive messages that pertain directly to them, thus increasing engagement.
In addition, using engaging call-to-action (CTA) phrases within your notifications will impact click rates. CTAs should be actionable yet concise, so users know what they're being asked to do without feeling overwhelmed. Marketers need to stay creative when crafting their CTA phrases to keep users engaged over time. By utilizing both segmentation and effective CTAs through PushNinja, businesses can reach more customers while making their messaging stand out from the competition.
Craft Short & Sweet Notifications
When crafting web push notifications, you should keep them short and sweet. Notifications that are too long may get overlooked or ignored by customers. Instead of just bombarding your audience with information, think about what they need to know in order to engage and act on the notification. This is where PushNinja comes in: it can help you target specific audiences and craft messages tailored to their needs.
Including a call-to-action (CTA) within the message is also important when writing web push notifications. Use action verbs such as 'subscribe', 'shop now' or 'download' to clarify what action users should take after reading the notification. Be sure to include the CTA within the first few words, so readers don't have to scroll down further - this will increase engagement rates significantly! Additionally, adding an image or video alongside the text can provide more context, which could be useful for potential customers.
Personalize Notifications
Personalization is key when it comes to web push notifications. The more customized your message, the better chance customers have of paying attention and taking action on what you're saying. Using tools like PushNinja can help make personalizing notifications easier. With their pre-built templates, all you need to do is fill in some basic information about your customer or product before sending out a notification that looks great and gets results.
Using personalized messages also incentivises customers to opt-in in the first place. When they see that you're offering something targeted towards them specifically, they'll be much more likely to sign up for notifications from your site or app. This way, you can access their devices to continue delivering relevant content whenever necessary. Furthermore, this helps build trust with your customers since they know that if they agree to receive notifications from you, those notifications will benefit them instead of being just another generic marketing message sent en masse.
The takeaway is simple: If you want to grab people's attention with push notifications, personalize them! Don't send out a generic blast; take the time to craft messages tailored to each user's needs and interests, so they know it was created especially for them. Utilizing services like PushNinja makes this process much easier while still achieving quality results.
Get started with the leading Web Push Notiications Tool today! Sign Up 14 Day Trial
Keep a Schedule
Keeping a schedule when sending out web push notifications is essential for gaining customer attention. This means that you should stick to the same days and times each week or month, depending on what works best for your audience. Not only does this help customers know when to expect notifications from you, but it also presents an opportunity for them to look forward to receiving your messages.
Here are four tips for scheduling web push notifications:
Monitor analytics: Use tools such as Pushninja's dashboard to track data like open rates and clicks so you can determine which days and times work best for your message delivery.
Set reminders: Create calendar alerts in advance of notification send dates so you don't forget about upcoming campaigns.
Don't overdo it: Frequency matters! Sending too many notifications will likely cause customers to ignore or unsubscribe from future messages altogether.
Test different timeframes - Experiment with various times throughout the day until you find one that resonates most with customers.
Ultimately, finding the right balance between delivering timely and relevant content while maintaining a consistent schedule will be key in keeping your subscribers engaged with every sent notification.
Give Your Users Options
Giving users options for receiving web push notifications is an effective way to gain customer attention. It allows them to opt-in or out of certain messages, giving the customers more control over their experience. With PushNinja, you can give your customers granular detail regarding how they receive updates from you and tailor these experiences according to individual preferences.
Customers also appreciate being given a choice in how often they receive notifications and what type of content they get sent. PushNinja allows you to customize notification frequency so that users only get relevant information delivered directly onto their devices at times that make sense for them. This will help ensure that the notifications do not become intrusive while still providing useful and timely content.
By allowing users to customise their notification settings with PushNinja, businesses can increase engagement by delivering targeted campaigns tailored specifically for each user based on their interests and preferences - this helps keep customers engaged without overwhelming them with irrelevant information.
Leverage Automation & Triggers
Automation and triggers are two key elements to gaining customer attention with web push notifications. They help ensure that messages get delivered at the right time and promptly, which consequently helps customers stay engaged. Leveraging automation & triggers can be done quickly and easily using tools like PushNinja. With its intuitive dashboard, users can set up automated campaigns without needing any coding knowledge or technical skills.
The best part is that PushNinja also allows you to trigger notifications based on activities within your app or website. This means you can send out personalized messages when a user interacts with specific content or completes an action, such as making a purchase. This makes it easier for businesses to reach their target audience and increases engagement by providing relevant information when people need it most.
By utilizing automation and triggers through applications like PushNinja, businesses can create targeted campaigns that will grab the attention of their customers. These strategies offer higher conversion rates than traditional methods and allow companies to hone in on their messaging more effectively. It's no wonder so many organizations are turning towards these approaches for improved marketing results!
Use Rich Push Notifications
Using rich push notifications is an effective way to grab customer attention. What are they? They're messages with visuals and more interactive elements than a standard text-only notification. This includes images, audio clips, video snippets, customizable buttons and more. They can be used as part of campaigns or for delivering personalized content such as new product releases and discounts. Plus, using PushNinja makes it easy to create these engaging messages quickly and efficiently.
Rich push notifications allow you to drive better engagement by creating immersive experiences that draw users in. You can use custom visuals like photos, GIFs and videos to make your message stand out from the crowd while adding interactivity via clickable elements lets customers take action directly from within the notification itself, whether opening up a link or downloading additional content. Additionally, since these notifications generally have higher open rates than text-only ones, businesses can benefit from improved visibility when incorporating them into their communication strategies.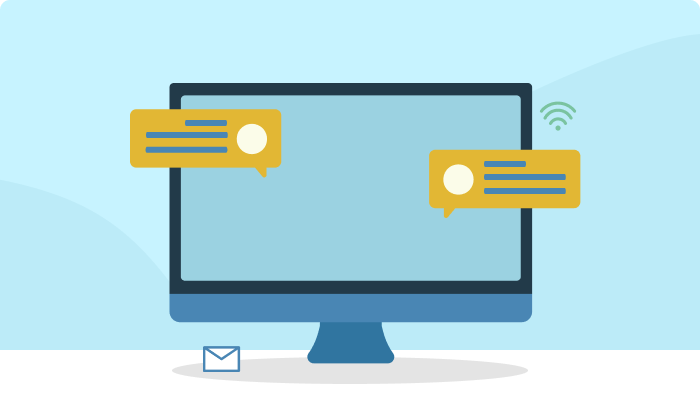 Test Different Types of Notifications
Testing different types of notifications can be an effective way to capture your customers' attention. Utilizing platforms like Pushninja makes it easy for businesses to send out notifications quickly and test the best ones to reach their target audience. Through trial and error, you'll soon find which type of notification resonates with your customer base the most.
When experimenting with various notifications, try sending them at different times throughout the day or week. You may also want to consider varying elements such as message length, visuals, media attachments and the overall tone of the content. Keep track of what works and what doesn't so that you can refine your approach over time and make sure each push notification is tailored toward a specific goal.
Monitor & Optimize
When it comes to web push notifications, monitoring and optimizing are key. Doing this helps ensure that your target audience sees the messages you're sending out. PushNinja is a great tool because it gives insights into how people interact with your campaigns. You can see which messages had the most engagement and adjust your messaging accordingly.
Additionally, PushNinja enables you to segment users so that they only receive notifications relevant to them. This kind of personalization will help keep customers engaged in the long term.
Regularly evaluating the performance of your web push notifications provides valuable feedback about what works and what doesn't work for your customer base. It allows you to test different strategies, such as timing, delivery frequency, tone, message content etc., to find out what resonates best with each group of customers. With these insights, marketers can make tweaks here and there in order to maximize the reach and effectiveness of their notifications.
Respect User Privacy
When it comes to web push notifications, respecting user privacy is key. Companies must be transparent about what data they are collecting and how this information will be used. Pushninja has various features that help businesses ensure their customers' privacy is respected.
For example, Pushninja allows users to create custom opt-in forms and subscription confirmation messages. This ensures customers can choose exactly what type of communication they want from the company and limits unwanted messaging or tracking.
Additionally, Pushninja provides detailed insights into who subscribed and unsubscribed from your notifications so you can easily keep track of customer preferences over time.
To truly gain customer attention with web push notifications, companies must prioritize respect for user privacy above all else. With tools like those provided by Pushninja, achieving this goal becomes much easier while helping build trust between businesses and consumers.
Conclusion
In conclusion, web push notifications are an effective way to engage and retain customers in today's digital world. When used correctly, they can be extremely useful for businesses seeking customer attention. By following the 11 best practices outlined above, you will be able to maximize the efficiency of your web push notifications. Segmentation is key when targeting users with relevant content; using rich push notifications allows for a more engaging experience; testing different notifications helps optimize results; and respecting user privacy should always remain a top priority. Utilizing these strategies alongside PushNinja's services can help ensure maximum success when utilizing web push notifications.
Why Choose 500apps?
#1
All-in-One Suite with more than 50 apps
#2
Everything you need today and in the future for all departments
#3
Unbelievable value - the lowest pricing you will ever find
#4
Hosted in 6 locations for compliance and blazing speeds
#5
24/5 Support - FREE chat, email and phone
#6
Uncapped features - limits you will never reach humanly
#7
Managed and maintained everyday by a dedicated team
#8
No downtime - comes with a 99.9% uptime guarantee
#9
Supports a number of international languages
#10
We've everything covered - 90k+ trust us with their business
Join the SaaS Revolution
All-in-One Suite of 50 apps

Unbelievable pricing - $14.99/user

24/5 Chat, Phone and Email Support