7 Best Sales Tracker Tools for Rapid Business Growth
In the modern era of technology, sales tracking has become crucial for businesses to monitor their progress. With an efficient and accurate system, it can be easier to identify areas that need improvement or measure success. Fortunately, numerous tools are now available that allow businesses to track and monitor their sales process accurately. This article will provide an overview of the seven best sales tracker tools currently on offer, which have been proven to help organizations achieve rapid business growth.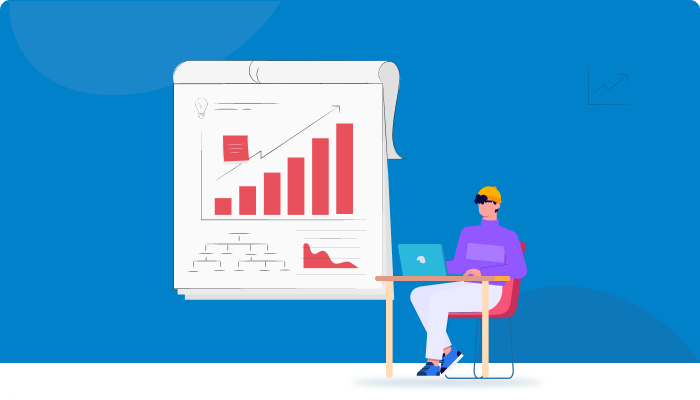 Organizations must carefully consider the features offered by each tool before making any decisions, as different products may suit different needs depending on the size, industry and type of business they represent. Each product should also be evaluated based on its affordability, ease of use and customer service capabilities. With this information in mind, let us take a look at some of the most popular sales tracker tools currently available:
What is Sales Tracker?
A sales tracker is a tool used to measure and manage the performance of a company's sales activity. This software helps businesses track related tasks, such as lead management and sales automation. Sales tracking tools can assist in recording customer data, generating leads, managing contacts, scheduling follow-ups and analyzing overall performance.
Sales trackers can also provide insights into what areas need improvement. They do this by providing detailed reports showing how successful campaigns progress over time. Furthermore, these products often come with features like task reminders, which help users stay on top of their projects more effectively.
By leveraging the power of a sales tracker tool, companies can create better strategies for reaching out to current customers while simultaneously identifying new prospects. With greater efficiency comes faster business growth - something all organizations strive to achieve.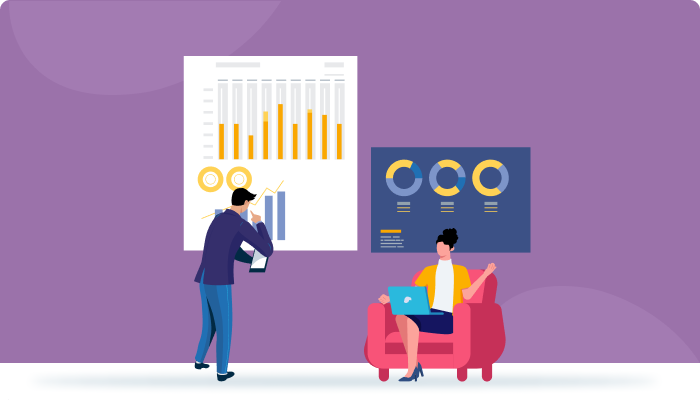 Why You Should Use the Sales Tracker?
The usage of sales tracker software has become increasingly popular among businesses in recent years. Sales tracking tools are designed to track customer data, monitor key performance indicators, and provide analytics for business growth. Understanding why a sales tracker should be used to maximize its potential benefits is important.
Using a sales tracker allows companies to gain valuable insights into their customers' buying behaviours. By understanding customers' purchasing habits, businesses can tailor marketing strategies that will increase revenue. Sales trackers also enable companies to measure and analyze their success rate with different campaigns or products. This helps them identify areas where they need improvement and adjust accordingly to boost business growth.
Furthermore, access to accurate customer data ensures more efficient organisational processes. With these insights, teams can create personalized experiences tailored towards individual customers' needs while still reaching maximum efficiency levels. Such improvements save time and resources, which can be reinvested towards other initiatives that benefit the company.
Sales trackers have proven invaluable in optimizing operations within an organization and increasing overall profitability. Companies that use such powerful tools are often rewarded with higher profits due to improved productivity and better decision-making capabilities triggered by comprehensive customer data analysis provided by these software solutions.
The Must-Have Features in Sales Tracker Tool
Sales tracker tools are becoming increasingly popular as businesses look to maximize their chances of achieving rapid business growth. These software solutions provide an effective way to monitor and manage sales operations, but they must possess certain features in order to be truly successful. This article will discuss the must-have features that a sales tracker tool should have to facilitate rapid business growth.
Firstly, a sales tracker tool needs to have robust data analysis capabilities. It should enable users to collect, store and analyze large amounts of customer and transaction data quickly and efficiently. Doing so provides valuable insights into current trends, allowing companies to decide how best to pursue their goals. Furthermore, this feature should also allow users to customize reports according to specific criteria such as product categories or geographical regions.
Another important feature of a successful sales tracker tool is its ability to optimize pricing strategies. Companies can use this capability to adjust prices based on market conditions or competitor activity, helping them remain competitive without sacrificing profits. Additionally, some tools may offer dynamic discounts for customers who buy multiple items at once, further incentivising purchases and generating more revenue for the company overall.
Finally, an effective sales tracking solution should also come with comprehensive team management functions. This includes providing detailed information about individual members' performance levels and options for setting up automated reminders when tasks become overdue or need additional attention. Such functionality ensures teams stay organized while still being able to work independently on projects and achieve desired results within deadlines set by upper management.
In summary, there are several key features that any good sales tracking tool must have if it is going to help support rapid business growth: robust data analysis capabilities, optimised pricing strategies, and comprehensive team management functions all play vital roles in supporting businesses' success today.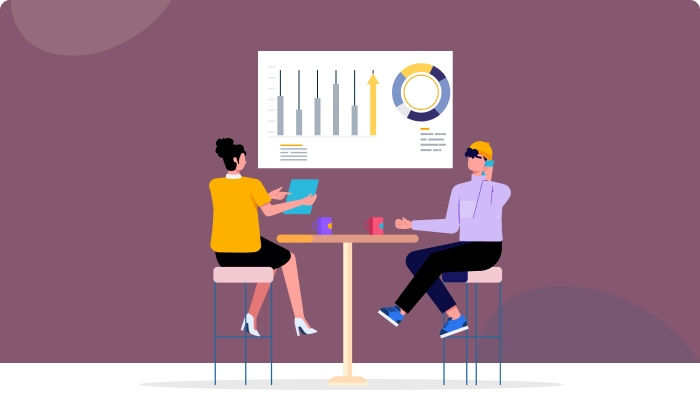 7 Best Sales Tracker Tools in 2023
As businesses strive to stay ahead of their competition and meet customer demands, having a reliable and robust sales tracking system is essential. Such systems provide accurate data on customers' purchases and enable businesses to monitor their progress over time effectively. This article will discuss the features that must be present in any good quality sales tracker tool and seven specific examples of such tools available in 2023.
When choosing a sales tracker tool, businesses need to consider which features are necessary for them to get the most out of the program. The most common features include detailed reporting capabilities, real-time analytics support, easy-to-use interfaces for desktop and mobile applications, automated billing processes, and integration with other software programs like CRM or ERP solutions. Furthermore, these tools should also have customizable options allowing users to customize them according to their needs; this could mean setting up automatic alerts when certain activities occur or creating custom reports based on different criteria.
Sales tracker tools are invaluable assets for any organization looking to achieve quick success through efficient management practices and an understanding of customer buying behaviours. By selecting from among the various offerings available in 2023 and considering key features such as reporting capabilities and customization options businesses can easily find a solution that fits perfectly with their individual goals related to rapid business growth.
HubSpot Sales Tracker
HubSpot Sales Tracker is a comprehensive sales tracking platform that helps organizations grow their business. It offers several features and tools to enable businesses to track customer interactions, optimize sales processes, and measure sales teams' performance. This software provides an in-depth understanding of customer needs and behaviour by providing accurate data about leads, opportunities, customers, and campaigns. The following are some key benefits of HubSpot Sales Tracker for rapid business growth:
Automation of Manual Processes: HubSpot Sales Tracker automates manual tasks such as creating reports or segmenting lists, freeing up time for more important activities like engaging with potential customers.
Improved Customer Insights: By using this cadence software, businesses can learn more about customer preferences and behaviours through detailed analytics and insights into customer activity.
Increased Visibility on Performance Metrics: Using this sales tracker tool, managers can monitor team performance metrics such as conversion rates across channels, enabling them to make informed decisions quickly.
In addition to these advantages, HubSpot Sales Tracker also simplifies collaboration between departments within an organization, helping them work towards achieving common goals faster than ever before. Its powerful features and functionalities enable businesses to manage their daily operations efficiently while gaining visibility into their overall progress towards reaching organizational objectives related to business growth.
Zoho CRM Sales Tracker
Zoho CRM Sales Tracker is a popular sales tracking tool used by businesses to monitor their sales progress. It offers real-time reports, analytics, automated workflows, and customer segmentation capabilities. Zoho CRM Sales Tracker also integrates with SDR software, which provides additional insights into business performance. This integration helps users quickly identify areas of improvement to maximize revenue growth.
The platform's user interface is intuitive and easy to use; it enables users to track sales pipelines easily without manually entering data. With the ability to generate customized reports on demand, this tool can provide valuable insight into key metrics like closed deals, conversion rates, average deal size, and more. Additionally, its automated workflow capabilities allow teams to set up custom alerts for specific events or milestones related to individual accounts or prospects.
In addition to providing comprehensive reporting capabilities, Zoho CRM Sales Tracker also allows users to create personalized marketing campaigns based on customer segments that have been identified through analysis of the collected data. These tailored campaigns can then be deployed across multiple channels for maximum effectiveness and engagement from potential customers.
Salesforce Sales Tracker
Salesforce Sales Tracker is a powerful tool that enables businesses to track and monitor their sales performance. This platform gives users real-time insights into the entire sales process, from lead generation to closing deals. It offers customizable dashboards and reports which allow businesses to view their data in an organized manner. With this information, they can gain valuable insight into customer behaviour, trends, opportunities for improvement and more.
The tool also automates processes such as order tracking, invoicing and payment processing so that companies can focus on what matters most; growing their business. Additionally, its integrated mobile app allows users to access all of their data from any device at any location, thus enabling them to stay connected even when away from the office. Furthermore, it has various features such as forecasting capabilities which provide accurate predictions about future sales performance based on historical data analysis.
Overall, Salesforce Sales Tracker is a comprehensive solution that helps businesses quickly identify areas of growth potential and leverage technology to maximize profits. Its real-time analytics give organizations the power to make informed decisions while its automated features reduce time spent on mundane tasks so they can concentrate on strategic initiatives instead. As such, this robust tool can be used by companies of all sizes across multiple industries for accelerated business expansion.
Pipedrive Sales Tracker
Pipedrive is a sales tracking tool designed to help businesses quickly grow their revenue. It provides users with an intuitive and easy-to-use platform for managing customer relationships, contacts, deals, tasks, and other data. The software's features include a customizable dashboard that allows users to customize their view of sales activity in real-time. Additionally, it enables users to create pipelines that track the progress of each deal from start to finish.
The analytics capabilities within Pipedrive enable users to identify trends in their business performance over time. This helps them make informed decisions about allocating resources and increasing efficipency. Furthermore, the integration between Pipedrive and third-party applications such as email marketing platforms or CRM systems allow users to connect all relevant data points into one comprehensive picture of their operations.
In summary, Pipedrive is a popular sales tracker tool among companies looking for ways to increase their profits rapidly. Its user friendly interface makes it ideal for teams who need access to detailed insights on their customers' activities at any given moment. Moreover, its ability to integrate with multiple external services gives organizations greater control over their entire operations while providing valuable intelligence regarding areas where improvement can be made.
Close.io Sales Tracker
Close.io Sales Tracker is a powerful sales tracking tool for businesses looking to grow rapidly and efficiently. This software features an intuitive user-interface, enabling users to quickly organize customer relationships and track the progress of their deals from start to finish. The platform provides real-time data on deal status, contact history, email communications, reports and other key metrics for each client relationship. Additionally, it allows users to send automated emails in bulk or individually, giving them greater control over how they communicate with customers.
What sets Close.io apart from its competitors is its integration with existing business systems such as CRMs, ERPs and marketing automation tools. This enables users to view all customer information in one place while creating a single source of truth across multiple platforms. Furthermore, this integration also ensures that teams can easily collaborate when managing customer accounts and gathering insights into their performance.
Overall, Close.io Sales Tracker offers businesses an effective solution for streamlining their sales process and growing revenue faster than ever before. With its comprehensive set of features and integrations with popular business systems, this tool makes it easy for companies to gain visibility into their operations while improving productivity throughout the organization.
Insightly Sales Tracker
Insightly is a sales tracker tool designed to assist businesses in managing their customer relationships and streamlining the tracking and monitoring of sales-related activities. It lets users track leads from initial contact through closing the sale and post-sale follow-up. Furthermore, Insightly offers features such as an automated task scheduling system for better organization, customizable reporting capabilities to help monitor progress, and integrated communication tools.
The main advantages of using Insightly are its flexibility and scalability; it can be used by both small companies with limited resources or larger enterprises with multiple teams working on various projects simultaneously. Additionally, Insightly's user interface is intuitive and easy to use, allowing users to set up accounts without any prior experience quickly. The software also integrates seamlessly with popular CRM providers such as Salesforce, Microsoft Dynamics 365 and HubSpot, which further aids in efficient data management across multiple platforms.
Overall, Insightly provides businesses with a powerful yet simple solution for tracking sales performance while building strong customer relationships simultaneously. Its wide range of features enables organizations to optimize processes related to lead acquisition, marketing campaigns, project management and more – all in one platform. With these benefits combined under one roof, this sales tracker tool has become an invaluable asset for rapid business growth.
OutReachly Sales Tracker
Outreachly sales tracker is an online platform designed to help businesses track their sales performance. It offers a comprehensive range of features and tools, such as lead tracking, real-time analytics, automated follow-up emails, and more. The software helps business owners monitor their sales operations' progress to optimise future growth strategies.
The user interface of Outreachly is intuitive and easy to use, allowing users to quickly understand how the system works and get started with tracking their data. Its powerful features like custom reports, segmentation capabilities, task reminders and AI-driven insights about customer behaviour provide complete visibility into all aspects of the sales process. Automating repetitive tasks, such as emailing prospects or generating quotes, also reduces manual effort from human resources departments. The software is part of the 500apps Infinity suite, which is available for $14.99 and includes a 14-day free trial. The suite includes over 50 apps designed to help small and growing businesses succeed like that of Fortune 500 companies.
Some key features of OutReachly include:
Automation of repetitive tasks, such as email campaigns and follow-up calls, freeing up sales reps to focus on closing deals
Targeting the right prospects by identifying the most likely to convert and prioritizing them in the sales pipeline
Staying organized by keeping track of deals, contacts, and communications in one centralized location
In addition to its efficient feature set, Outreachly is extremely cost-effective compared to other similar platforms on the market. Moreover, its straightforward implementation process makes it easily accessible even for those without any technical background experience. This accessibility, combined with competitive pricing, makes Outreachly one of the most attractive solutions for businesses looking for a robust yet affordable tool to support rapid business growth through better sales management insight.
Get started with the leading Sales Tracker Tool today! Sign Up 14 Day Trial
Conclusion
Sales tracking tools are valuable to any business, allowing them to measure and monitor their sales performance. With the right tool, businesses can gain insight into their customer buying behaviours and optimize their sales strategies for rapid growth.
Each tracker will help businesses improve visibility into customer data, increase productivity levels and boost overall sales performance. By selecting the most appropriate one for their needs, companies can ensure they have the insights necessary to drive successful marketing campaigns and see significant returns on investment.
Why Choose 500apps?
#1
All-in-One Suite with more than 50 apps
#2
Everything you need today and in the future for all departments
#3
Unbelievable value - the lowest pricing you will ever find
#4
Hosted in 6 locations for compliance and blazing speeds
#5
24/5 Support - FREE chat, email and phone
#6
Uncapped features - limits you will never reach humanly
#7
Managed and maintained everyday by a dedicated team
#8
No downtime - comes with a 99.9% uptime guarantee
#9
Supports a number of international languages
#10
We've everything covered - 90k+ trust us with their business
Join the SaaS Revolution
All-in-One Suite of 50 apps

Unbelievable pricing - $14.99/user

24/5 Chat, Phone and Email Support