The Role of AI in Creating Professional Emails
As the world of technology advances and modernizes, Artificial Intelligence (AI) is becoming increasingly important in many aspects of life. From customer service to healthcare, AI is changing how we interact with the world around us. Professional communication, specifically emailing, has seen significant change due to AI. In this article, we will explore the role of AI in creating professional emails.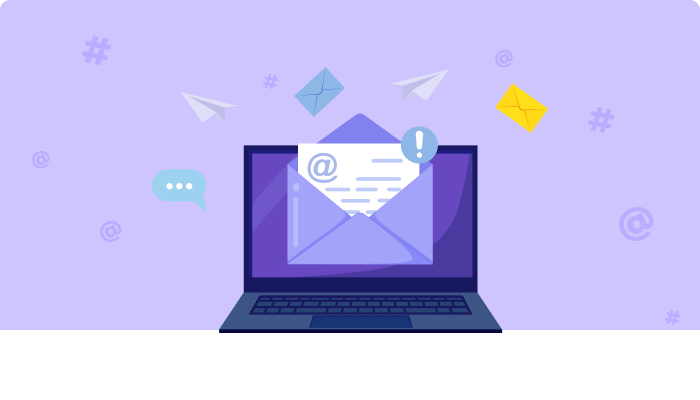 Gone are the days when businesses had limited options for managing their emails now, thanks to AI-driven tools like automated templates, companies can easily create personalized messages that meet all their customers' needs. With these solutions, businesses can quickly craft emails tailored to a specific target audience or client base without spending hours on manual labour. Additionally, AI-powered software also allows employers to track key metrics such as open rates and response time so they can adjust their strategies accordingly.
Not only does AI make it easier for businesses to create professional emails, but it also helps them save time by automating mundane tasks like follow-up emails and sorting through incoming requests. This allows employees to focus more on complex projects while ensuring that no detail gets overlooked when crafting an email message. By taking advantage of this powerful tool, organizations can take their communication efforts to the next level while ensuring they don't miss any crucial opportunities.
Importance of Writing Professional Business Emails
The importance of writing professional business emails cannot be overstated in today's digital world. Professionalism and clarity are paramount when communicating with colleagues, clients, or potential customers. To ensure that your messages have a clear purpose and get the desired results, you need to understand how to write effective business emails. OutreachWriter can help make this task easier by providing backlink email writers who specialize in crafting persuasive messages.
To begin with, professional emails should always include an appropriate greeting and sign-off as well as an informative subject line that accurately reflects the content of the message. The body should also remain focused on one topic while clearly articulating your point of view. Furthermore, the tone is essential for conveying professionalism through written communication; no matter the relationship between sender and recipient(s), it must be respectful yet authoritative. Additionally, use only a few abbreviations or emoticons, which could indicate unprofessionalism or confusion about the exact intent of the message.
Using services like OutreachWriter makes writing professional business emails much more efficient by allowing you to connect with experienced copywriters who craft engaging messages tailored specifically for each customer. Their team will work with you throughout every process to create compelling content that resonates with its intended audience without compromising professionalism. This gives businesses greater control over their brand image so they can communicate effectively and efficiently across all channels—ultimately leading to better relationships and higher success rates for outreach campaigns.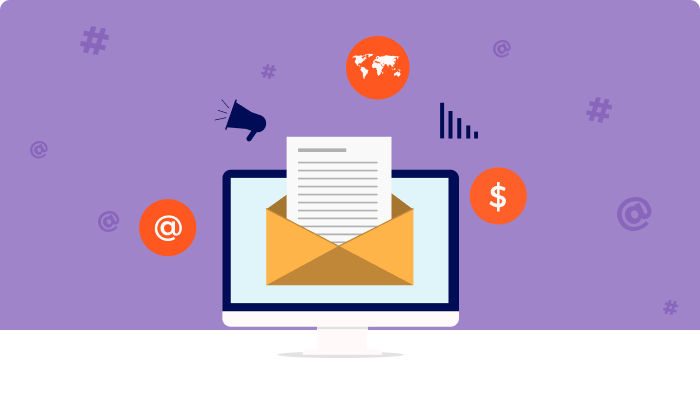 Best Practices for Writing Professional Emails
When it comes to writing professional emails, some best practices should be followed. First and foremost, the tone of your email should be formal and polite in order to create a positive impression. Additionally, using an appropriate subject line is essential for making sure your message makes its way into the right inboxes.
The tone of the email should be formal and polite.
Importance of using an appropriate subject line.
The benefit of having a professional email address (ex: not "catlover@gmail.com")
OutreachWriter assists with creating optimized messages.
Features include templates and spell checkers.
Employing an automated email writer (ex: OutreachWriter) can save time and improve efficiency.
Allows users to customize pre-written templates.
Helps avoid typos or grammatical errors in communication.
Improves first impression on business partners or clients.
Start with a brief introduction, followed by the main body of the text, and finish with a call to action or a conclusion.
Using proper grammar and spelling is also important in making a positive impression, as errors can make you appear unprofessional.
Keep emails concise and to the point, avoiding lengthy explanations or rambling sentences.
Include a proper email signature with your name, title, and contact information.
Structure emails clearly and concisely.
Start with the introduction.
Followed by the main body of the text.
End with a call to action or conclusion.
Importance of proper grammar and spelling.
Keep emails concise and to the point.
Include a proper email signature with name, title, and contact information.
Common Features of AI-Enabled Professional Email Writing Tools
AI-enabled professional email writing tools have become increasingly popular among business professionals recently. These technologies allow users to craft emails that are tailored to the recipient, making them more effective and efficient than ever before.
Auto-fill options for quickly filling out subject lines and signature blocks.
Grammar checking to eliminate typos and errors.
Template creation for using prewritten templates.
AI-generated content suggestions for helpful language choices and phrasing ideas.
Tracking of open rates, response times, clickthroughs, and other metrics to improve future messages or campaigns.
How AI-Enabled Professional Email Writing Tools Work
AI-enabled professional email writing tools are becoming increasingly popular for their ability to help users craft effective emails quickly and easily. In this article, we'll explore how these tools work so that you can decide if they're the right fit for your needs.
The first step in using an AI-enabled tool is providing it with a set of examples from which it will learn how to write similar emails. These examples should be tailored to meet the user's specific requirements and preferences, such as desired tone, style, and complexity of language. Afterwards, the AI program uses algorithms to identify patterns in the example texts and generate output accordingly.
Some key features of AI-powered email writing tools include
Automated spell checkers: To ensure accuracy and professionalism in your messages.

Auto-complete functions: To save time by auto-completing words or phrases based on what you've already written.

Sentiment analysis: To understand customer sentiment better when responding to them.

Advanced Natural Language Processing (NLP) technology: To further analyze text semantics beyond traditional keyword searches.

Grammar correction software: To provide more accurate grammar checks than ever before.
By leveraging powerful AI capabilities including natural language processing (NLP), machine learning (ML), and deep learning (DL), AI-enabled professional email writing tools enable users to compose high quality emails quickly and accurately without needing any special technical knowledge or skills. With these automated solutions at their disposal, users can spend less time worrying about crafting perfect emails—and more time focusing on what matters most: getting results from their communications efforts.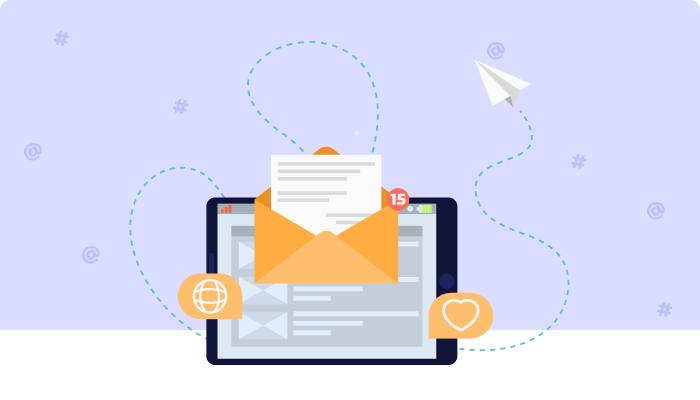 7 Best AI-Enabled Professional Email Writing Tools
In today's age of digital transformation, Artificial Intelligence (AI) plays a more important role in creating professional emails. AI-enabled professional email writing tools are becoming increasingly popular as they help automate crafting an effective message. This article will look at 7 of the best AI-enabled professional email writing tools you can use.
Lyne.ai
Lyne.ai offers an AI-enabled solution to help professionals write professional emails. It ensures that emails are written clearly and concisely, with all the necessary information included. To get started, users can input their desired goal for the message, and Lyne's algorithms will generate a draft of what should be said within seconds.
The platform provides features such as natural language processing (NLP) to create tailored copy for each user's needs. Additionally, it has templates that allow users to quickly craft messages based on previous conversations or drafts from other sources like LinkedIn profiles or webpages. Furthermore, Lyne allows users to customize their email signatures according to industry standards and personal preferences.
Conversion.ai
Conversion.ai is a platform that allows users to create professional emails quickly and easily with the help of Artificial Intelligence (AI). This AI-powered tool utilizes natural language processing (NLP) technology to understand user intent, allowing it to generate email content based on what customers want to say. Conversion.ai also offers features such as auto-correcting grammar, spell checker, and sentence rephrasing capabilities.
The platform enables businesses to craft emails quickly without having to spend hours writing them. It's perfect for business owners who don't have time or resources to hire an expensive copywriter. Its intuitive design makes it easy for even beginner users to use Conversion.ai's features effectively. Furthermore, its AI-based algorithms can analyze customer data in real-time and provide personalized recommendations for crafting better emails tailored specifically towards unique audiences.
Lavender
Lavender is an artificial intelligence (AI) platform that helps create professional emails. It utilizes natural language processing to interpret user requests and generate content quickly and accurately. With this AI technology's help, users can easily craft emails in a fraction of the time it would take them to write one manually. Here are four ways Lavender increases efficiency when creating email messages:
Automates common tasks such as spell-checking, formatting, and editing mistakes so you don't have to.
Enhances your message by finding relevant keywords related to what you're writing about.
Offers instant suggestions on how to improve your text for better readability or clarity.
Generates automatic follow-up reminders if needed so you will remember important actions items mentioned in the emails sent out.
This makes the process of crafting effective and professional emails much smoother than before and allows businesses more control over their communication channels while saving them valuable time and resources at the same time.
Snazzy.ai
Snazzy.ai is an AI-powered email assistant that helps professionals create emails quickly and easily. It uses advanced artificial intelligence to understand the user's context, automatically generating a professional-looking email based on their needs. The platform also offers several features like auto spellcheck, grammar checker, and customizable templates to help users create effective emails faster.
Snazzy.ai makes it easy for individuals or businesses to craft perfect emails in minutes. Users can customize templates according to their brand's voice and style guidelines while leveraging automated checks to ensure the accuracy of spelling, punctuation, and grammar in each message they send out. Its intuitive interface allows users to quickly navigate between sections without having to code anything manually.
Magic Sales Bot
Magic sales bot is an AI-enabled email writing tool that helps professionals craft their emails quickly and accurately. It streamlines the process of creating professional emails by automating mundane tasks such as finding the right words, formatting and proofreading content. Its user-friendly interface allows users to customize their templates for different situations and audiences.
The tool also comes with a library of pre-made templates designed for various scenarios like cold outreach or follow up emails. This feature can save time and improve accuracy when crafting emails in bulk. Its automated corrections ensure all communications are grammatically correct and free from typos.
Smartwriter.ai
Smartwriter.ai is a revolutionary AI tool that can help professionals with creating emails for business purposes. It's an easy-to-use program designed to take the guesswork out of email creation, and make it as painless as possible. With Smartwriter.ai, users can quickly generate professional emails without having to worry about grammar or formatting issues.
The AI technology in Smartwriter.ai helps to ensure accuracy when crafting emails, eliminating any potential errors due to human mistakes. This allows you to create emails faster and more efficiently than ever before - perfect for busy professionals who need more time to spare on manual editing processes. Additionally, the AI helps reduce the stress associated with preparing emails by providing suggested phrases based on industry standards and user inputted data.
OutreachWriter
OutreachWriter is an AI-powered tool that helps businesses create emails quickly and effectively. It offers a wide range of features to make creating professional emails easier than ever before. With OutreachWriter, you get access to the following:
Automated email templates, pre-filled with your contact's information, so all you have to do is customize it for the recipient;
A drag-and-drop editor which simplifies formatting and personalization;
Suggested phrases for adding effective calls to action (CTAs);
An AI assistant who can suggest changes or improvements in real-time.
OutreachWriter's automated response feature allows users to send emails faster by automatically responding to incoming customer messages. This gives more freedom to focus on other tasks. In addition, its library of 25+ integrated sales tools makes outreach even simpler by helping users find prospects and track responses. All these features result in increased efficiency and better customer engagement, leading to improved business outcomes.
With OutreachWriter, businesses can craft personalized emails quickly and easily without sacrificing quality or professionalism allowing them to stay ahead of the competition while boosting profits simultaneously!
Get started with the leading Professional Emails today! Sign Up 14 Day Trial
Conclusion
Writing professional emails is a critical skill for any businessperson or marketer. AI-enabled email writing tools can make the process much easier and more efficient, allowing users to create effective messages quickly and with minimal effort. These tools can understand natural language and even use sentiment analysis to determine how well an email will be received by its recipients. With the help of these powerful technologies, businesses can effectively communicate with their customers in no time at all.
The best AI-enabled professional email writing tools have features such as auto-suggestions, templates, grammar-checking and spell-checking capabilities, allowing users to communicate their message without making common mistakes. They also offer additional functions like personalization options that enable users to customize their emails according to the recipient's preferences. Furthermore, they provide analytics so users can track performance metrics on each campaign they send out.
In conclusion, using AI-enabled email writing tools is essential for anyone who needs to send out high-quality, customized emails quickly and efficiently. By taking advantage of the advanced features offered by these tools, businesses are sure to improve their customer outreach efforts while increasing revenue potential.
Why Choose 500apps?
#1
All-in-One Suite with more than 50 apps
#2
Everything you need today and in the future for all departments
#3
Unbelievable value - the lowest pricing you will ever find
#4
Hosted in 6 locations for compliance and blazing speeds
#5
24/5 Support - FREE chat, email and phone
#6
Uncapped features - limits you will never reach humanly
#7
Managed and maintained everyday by a dedicated team
#8
No downtime - comes with a 99.9% uptime guarantee
#9
Supports a number of international languages
#10
We've everything covered - 90k+ trust us with their business
Join the SaaS Revolution
All-in-One Suite of 50 apps

Unbelievable pricing - $14.99/user

24/5 Chat, Phone and Email Support