Social Listening - A Quick Overview
Social Listening is a powerful tool that allows businesses to keep their finger on the pulse of online conversations about their brand, products, and services. It helps them identify trends, gain valuable insights into customer opinions and attitudes, and respond quickly to negative comments or feedback. Social listening has become an invaluable resource for marketers and business owners in today's fast-paced digital world.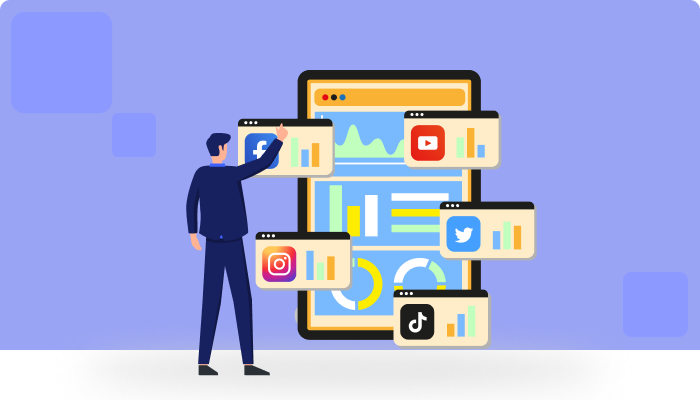 But what exactly is social listening? How can it benefit your organization? And how do you get started with this type of monitoring? This article will provide a quick overview of the basics of social listening so you can decide if it's right for your business.
From understanding why it matters to learn how to utilize it effectively, we'll cover everything you need to know to make the most out of this powerful marketing strategy. So read on to learn more about why social listening should be part of your overall marketing plan!
What Is Social Listening and Why Is It Important for Businesses?
Social listening, or social media monitoring, tracks conversations on digital platforms such as blogs, forums, and social networks. It can also refer to customer feedback analytics collected from all available sources. Companies use this data to understand their customers better so they can effectively target them with marketing campaigns or products and services that meet their needs.
Gaining valuable insights into the target audience's behavior patterns, interests, preferences and opinions.
Tailoring content for specific audiences to engage them in meaningful ways.
Gaining insight into customer sentiment about certain topics or brands.
Quickly responding to negative comments before they escalate and cause damage to reputation.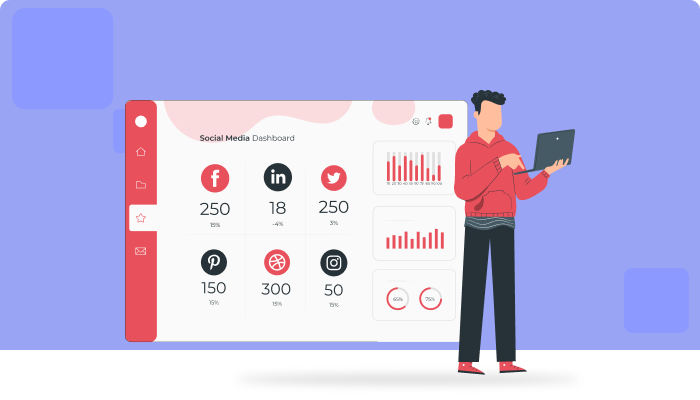 6 Benefits of Integrating Social Listening into Your Marketing Strategy
Integrating social listening into your marketing strategy has a number of benefits that can help businesses stay competitive in the digital space. Here are 6 advantages of using social media listening and social listening tools:
Gain Insight Into Customer Sentiment
Social listening is a powerful tool that can provide insight into customer sentiment and help refine marketing strategies. By using social media analytics, marketers can access data from multiple platforms to understand current trends, consumer preferences, and how their brand is perceived in the industry. Social listening platforms like Hipsocial enable businesses to monitor conversations across multiple channels for valuable insights about how customers view their products or services.
Using these tools, companies can accurately measure customer satisfaction and get product feature feedback. This type of information helps organizations create more engaging content based on what resonates with their target audience and identify potential opportunities for improvement.
Gain Competitive Intelligence
Gaining competitive intelligence is an essential part of social listening. By staying up-to-date on your competitor's activity, you can better understand the market and develop more effective strategies to succeed. Utilizing tools like HipSocial's content scheduler and social media planner can help streamline this process so that you can quickly identify any changes in trends or customer responses.
These solutions provide powerful insights into how competitors engage with their audiences and what types of messages they share. You'll be able to see which campaigns worked for them and which didn't, allowing you to learn from their successes and failures. With this knowledge, you'll be better equipped to create content that resonates with your target audience.
HipSocial's solutions also allow you to monitor mentions about competitors across multiple platforms, helping you stay one step ahead of the competition. This way, when opportunities arise for engagement or collaboration, you'll already have the necessary information to make informed decisions and capitalize on those chances accordingly.
Identify Influencers And Brand Advocates
Identifying influencers and brand advocates is a key part of social listening. It's important to know your target audience, what topics they talk about, and who has the most influence over them. With the right tools, you can easily identify these people and track their conversations online in real-time.
One of the best social listening tools for this purpose is Hipsocial. This tool allows users to quickly search through millions of posts from different sources to find out which influencers or brand advocates impact various conversations. You can also monitor how influential each person is by tracking engagement levels such as likes, comments, and shares. Plus, it uses AI technology to analyze conversations across multiple platforms so that you get the most accurate picture possible.
In short, identifying influencers and brand advocates with social listening tools like Hipsocial will provide invaluable insights into current trends and help you stay one step ahead of your competition.
Monitor Customer Service Issues
Monitoring customer service issues is an important part of social listening. It allows you to quickly identify and address customers' concerns, as well as create a positive experience for them. This can be done using platforms like Hipsocial, specifically designed for monitoring customer service conversations in real-time across key channels such as Twitter and Facebook. Here's what the platform offers:
Track brand mentions on public networks to detect potential customer service inquiries or complaints.
Set up automated rules to immediately respond with custom messages when certain keywords are detected.
Monitor sentiment analysis so that you can prioritize responses based on urgency.
By utilizing tools such as Hipsocial, businesses can monitor their customer service conversations effectively and provide fast solutions while also building relationships with customers through meaningful interactions. As a result, companies will benefit from improved reputation management, higher engagement levels, and increased customer loyalty.
Create More Targeted Campaigns
Creating more targeted campaigns is a great way to use social listening. It allows you to focus your efforts on the topics most important to your business's success. By using tools such as Hipsocial, you can easily create relevant content and target specific audiences with higher conversion rates.
With this approach, you can identify trends in consumer behaviour or interests and tailor your message accordingly. You'll also be able to gain insights into what's working for others in similar industries so you can adjust your strategies as needed. This will help you get the most out of each campaign while ensuring that it resonates with the right people at the right time.
Improve Your Customer Experience
Customer experience is a key component of any successful business. Social listening helps you to understand how customers interact with your brand and services so that you can better tailor their experiences to meet their needs. By leveraging HipSocial's advanced analytics tools for social listening, you can gain valuable insights into customer feedback that will help improve your offerings and provide them with even more value.
The data gathered from social media monitoring can give you an in-depth analysis of customer sentiment towards your products and services. This information allows organizations to identify weak points within the customer journey and make necessary changes or adjustments to create more meaningful engagements with customers.
HipSocial gives businesses access to powerful analytics tools which enable them to track conversations around their brands over time and across geographies. With these insights, they can quickly respond to customer complaints or requests and optimize marketing efforts based on actual consumer preferences rather than assumptions about what might be popular. Through effective social listening practices, companies are empowered to deliver improved customer experiences that keep people coming back for more!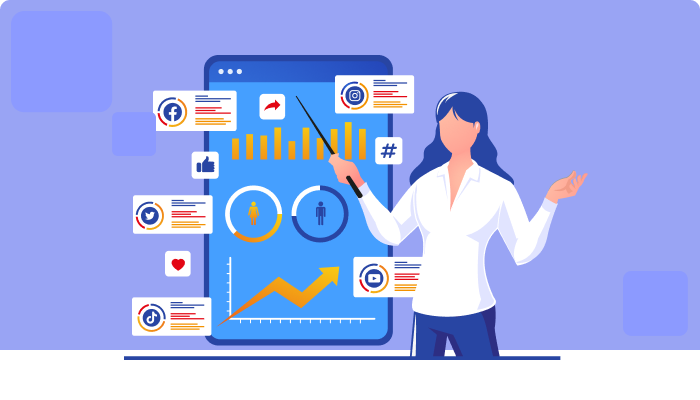 Understanding the Key Metrics of Social Listening
Social listening is a powerful tool that can help organizations better understand their customers and make informed decisions. It involves monitoring social conversations, analyzing them to uncover insights, and using those insights to improve customer experience. Understanding the key metrics of social listening helps companies measure the success of their strategies.
Reach
Reach is an important metric when it comes to social listening. It measures the number of people who have seen a post or tweet and helps determine how far content has spread. Reach can also measure engagement with an account or campaign, giving insight into potential success or failure.
HipSocial offers powerful reach metrics that enable users to understand their audience's response at any given moment. This includes tracking impressions on each post and average daily engagement and user growth over time. With this data, brands can track user activity in real-time, allowing them to adjust campaigns accordingly for maximum impact.
By leveraging HipSocial's comprehensive reach metrics, businesses can gain invaluable information about their target audience and optimize campaigns for peak efficiency and effectiveness.
Engagement
Engagement is a key component of social listening. It refers to users interacting with content, such as liking and commenting on posts or submitting content for other users to engage with. Engagement aims to create an active community that will bring more value to the brand in terms of visibility and credibility.
HipSocial provides a platform for brands to measure user engagement by tracking likes, retweets, comments, shares etc., allowing them to accurately evaluate how many people are engaging with each content they post. This helps brands make informed decisions about what content resonates most with their target audience, enabling them to tailor their marketing strategies better.
Get started with the leading Social Listening Tool today! Sign Up 14 Day Trial
Sentiment
Sentiment analysis is used to gauge the opinion of a particular topic or product. With sentiment analysis, companies can measure how positively or negatively their customers feel about them and their offerings. Businesses can adjust their messaging through this data to better meet customer needs.
Various solutions are available for measuring sentiment, including HipSocial's social listening platform. With its advanced natural language processing capabilities, the solution identifies different sentiments in conversations across multiple platforms such as Twitter, Facebook, Reddit, Instagram and more.
It also provides valuable insights into customer opinions by classifying each post into positive, negative or neutral categories. This helps organizations make informed decisions on how best to engage with their audience effectively and efficiently. Using tools like HipSocial's social listening platform has become increasingly important for businesses looking to stay ahead when understanding customer sentiment. Companies now have access to real-time consumer feedback that they can use to improve products and services while boosting customer satisfaction levels.
Influencers
Influencers play a major role in social listening. Influencer marketing is one of the most powerful techniques for increasing visibility and reaches and driving brand engagement. With hipsocial's influencer search engine, businesses can identify top influencers based on location, language or other criteria to target their desired audience precisely. This helps brands build relationships with these influencers who have already established trust among their followers, thus boosting brand awareness organically.
The insights from tracking influential users also help marketers better understand user preferences and adjust campaigns accordingly. By monitoring conversations around specific topics using keywords, hashtags or emojis, companies can measure campaign performance effectively while gaining valuable customer feedback and insights into industry trends.
Understanding how influencers impact your business can be a key factor in successful social media listening campaigns. Utilizing tools like hipSocial's influencer search engine will give you an edge over competitors by helping you hone in on potential customers quickly and accurately.
Trends
Trends are an important part of social listening. They allow us to identify what's popular among different audiences and how they perceive specific topics or events. With trends, businesses can learn more about their target markets and tailor their strategies accordingly. One great tool for identifying trends is HipSocial, which allows users to search through millions of conversations on social media platforms like Twitter, YouTube, Instagram and Reddit. This powerful tool helps brands monitor the conversation around them in real-time and understand user sentiment towards their products and services.
Conclusion
Social listening is an essential tool for businesses of all sizes and industries. It helps to provide valuable insights into customer sentiment, competitive intelligence, influencers, brand advocates, engagement opportunities, and emerging trends that can be used to make informed decisions about marketing strategies. By using a social listening platform such as HipSocial, companies can improve their understanding of customers' needs and desires to tailor their offerings better. In addition, they can also find out what other brands are doing well or not in the marketplace and use this information to stay ahead of the competition.
Why Choose 500apps?
#1
All-in-One Suite with more than 50 apps
#2
Everything you need today and in the future for all departments
#3
Unbelievable value - the lowest pricing you will ever find
#4
Hosted in 6 locations for compliance and blazing speeds
#5
24/5 Support - FREE chat, email and phone
#6
Uncapped features - limits you will never reach humanly
#7
Managed and maintained everyday by a dedicated team
#8
No downtime - comes with a 99.9% uptime guarantee
#9
Supports a number of international languages
#10
We've everything covered - 90k+ trust us with their business
Join the SaaS Revolution
All-in-One Suite of 50 apps

Unbelievable pricing - $14.99/user

24/5 Chat, Phone and Email Support