Appointment Scheduling Software - All You Need To Know
Schedule.cc offers business owners the most powerful scheduling tools available online. The app incorporates top-notch features and delivers quality services to satisfy all your booking and scheduling requirements.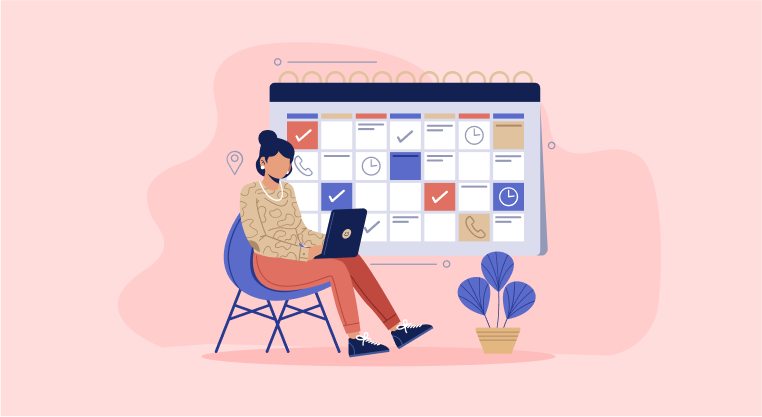 The appointment scheduling system offers business owners the most powerful scheduling tools available online. The app incorporates top-notch features and delivers quality services to satisfy all your booking and scheduling requirements. The booking process is personalized with the help of AI, and the customer receives an email confirmation of their booking. Also, it automates the organization's scheduling system by setting the company's availability, adding buffers between several appointments, sharing links to the calendar, arranging individual and group meetings, and more.
You can create and manage unlimited events with full access to real-time scheduling, online appointment scheduling, website integrations, and chrome extension. You can share your calendar on your website, blog, or via emails and allow your clients or teammates to book meetings at their preferred time slots. You can Integrate your calendar with popular platforms including Google Calendar, Office 365, GMail, Stripe payments, WordPress, and more to manage efficiently that reflects updates automatically across all your calendars, when an event is created using the meetings scheduler app.
Why Use Schedule.cc by 500apps? (Top Benefits of Appointment Scheduling Software)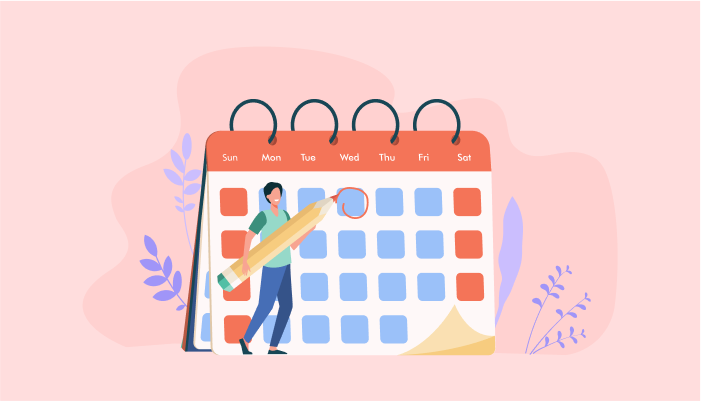 Appointment scheduling solutions, also known as appointment scheduling systems or appointment scheduling software, automate the scheduling of appointments for service providers. Using this tool, businesses can schedule internal meetings, webinars, client meetings, and much more. A customer journey management system and an appointment system work in tandem to enable companies to seamlessly move customers from online to in-person interactions with their goods and services.
Our Easy-to-Use Interface and Features is the Solution For You. Sign Up 14 Day Trial
The website allows customers to book appointments or to call the support center to schedule an appointment. Meanwhile, business managers can communicate their schedules to the team through emails or real-time notifications. Booking confirmations will be sent to appointees in both cases. The client or customer gets a reminder message that links to the check-in website.
Top Features of Appointment Scheduling Software:
1. Appointment Scheduling Software
Appointment scheduling software is a type of software that automates appointment scheduling for service providers. This tool can also be used by businesses to schedule internal meetings, webinars, client meetings, and other events. Journey management and appointment management work together to enable businesses to seamlessly transition customers from online visits to in-person interactions with their goods and services.
3. Reports
Reports feature generates appointments and meeting reports on a day-by-day basis, as well as a date-by-date basis. By using this feature, you can find out what day you scheduled meetings or booked events. Additionally, you can create a list of all scheduled appointments and identify your own appointments as well as that self-booked by clients.
4. Real-time Scheduling
You can utilize your online appointment scheduling software to make scheduling more convenient by using real-time appointment scheduling. the event scheduler integrates with your calendar and displays real-time updates. You will be able to display real-time availability if someone wishes to schedule an appointment with you.
5. Event Reminders
A reminder email is sent to inform users of forthcoming events, such as webinars, courses, conferences, concerts, or any other. Also, reminders are an effective way of getting people interested in your event. With the help of an event scheduler, you can send SMS, email, web push notifications, and Facebook chatbots to remind people of upcoming events.
6. Calendar Sync
Manage your meetings, appointments, and events around your schedule by syncing your calendar with the preferred apps and staying on top of all the activities in your day. Simply by granting third-party apps access to the schedule app's calendar in a couple of clicks, the calendar will automatically be synchronized -- and remain there when things happen on your calendar.
7. Custom Fields
Custom fields provide an effective method of recording and storing contact information. The majority of users use tags to further segment their contact lists, but some users use custom fields that are more specific than tags. These fields store user-specific information that is important and unique.
8. Calendar Management
People who have mastered Calendar Management are few and far between. It involves applying the principles of priority management and time management to better manage your calendar and daily schedule.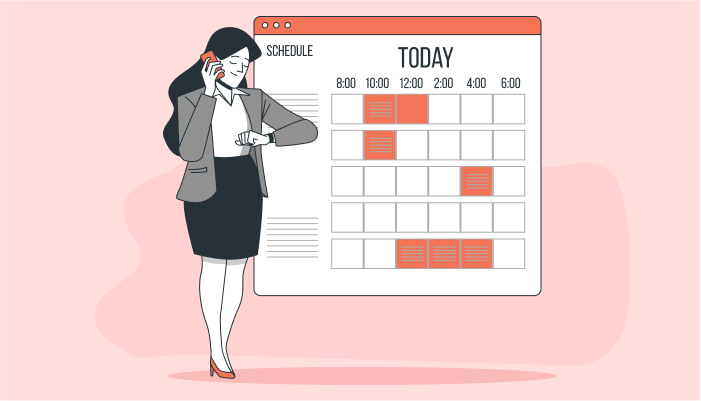 9. Real-time Notification
A Real-Time Notification (RTN) is a push notification that provides real-time information regarding the activities occurring in an app. Using an appointment scheduler, this information can be used to monitor changes to meetings, events, or appointments, so you can stay up-to-date at all times.
10. Multi-location
Scheduling appointments across several locations, such as multiple office locations or franchises, is called Multi-Location Appointment Scheduling. Without a well-organized planning process, people often find it difficult to control all these elements. Using the online appointment scheduling software by 500apps, you can manage appointments at all the places you, your team, and your clients make appointments. The Multi-Location feature enables you to connect with members from different time zones, so you don't have to worry about scheduling meetings for members residing in different countries.
Conclusion
Recent events have shown that catastrophes can strike without warning, closing the door to our future. For organizations to overcome this volatility, appointment scheduling is a necessary time management tool. By integrating your emails, synchronizing your calendar, and managing availability, appointment scheduling software provides real-time appointment scheduling and event reminders. You can schedule as many events and appointments as you like. Businesses of all sizes and shapes may benefit from appointment solutions, in addition to those mentioned above.
Why Choose 500apps?
#1
All-in-One Suite with more than 50 apps
#2
Everything you need today and in the future for all departments
#3
Unbelievable value - the lowest pricing you will ever find
#4
Hosted in 6 locations for compliance and blazing speeds
#5
24/5 Support - FREE chat, email and phone
#6
Uncapped features - limits you will never reach humanly
#7
Managed and maintained everyday by a dedicated team
#8
No downtime - comes with a 99.9% uptime guarantee
#9
Supports a number of international languages
#10
We've everything covered - 90k+ trust us with their business
Join the SaaS Revolution
All-in-One Suite of 50 apps

Unbelievable pricing - $14.99/user

24/5 Chat, Phone and Email Support