10 Best Tools for Client Onboarding
Are you looking to improve your client onboarding process? Many businesses struggle with this, but it doesn't have to be complicated. With the right tools and strategies in place, client onboarding can become a streamlined process that will ensure customer satisfaction from beginning to end. In this article, we'll look at 10 of the best tools for client onboarding that could revolutionize your business!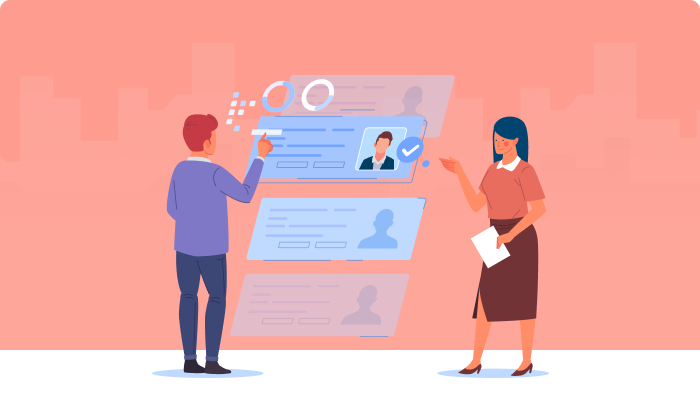 These ten tools are designed to help streamline every aspect of your workflow when bringing on new clients from comprehensive project management software to automated communication systems. Not only will they make the entire process easier for everyone involved, but they can also save time and money while providing customers with an outstanding experience throughout their journey.
What Is Client Onboarding?
Client onboarding is an important process for businesses to ensure that a new client is properly welcomed and integrated into the company. It involves introducing a customer to the services offered by a business, providing relevant information about their products or services, and making sure they understand how to use them. The onboarding process can establish trust between clients and companies, provide clarity of expectations on both sides, streamline communication channels, and create value for the customers.
Introduce team members to the client.
Set up accounts with relevant software platforms.
Define roles and responsibilities within specific projects.
Share necessary documentation related to service agreements or pricing plans.
Collect feedback from clients to adjust quickly if needed.
Ensure relationship starts off on solid footing and continues for years.
How Does Client Onboarding Work?
Client onboarding is a critical process for businesses to ensure clients have the information and resources they need to be successful. But how does it work? It begins with onboarding tools, like a client onboarding checklist, that helps make sure all of the necessary steps are taken to get customers up and running quickly. The client onboarding steps typically include providing introductory materials and documents, setting expectations around communication protocols, assigning an account manager or customer service representative, implementing technical training sessions or webinars, and more.
The goal of these activities is to build relationships between clients and the business while also ensuring everyone has access to whatever they need in order to succeed. This could mean ensuring a clear understanding of product features or services so as not to cause confusion later on down the line. Additionally, a comprehensive approach helps companies create deeper connections with their customers by considering individual needs and preferences when delivering solutions.
By utilizing effective onboarding tools such as checklists, surveys, personalized emails and other methods of engagement, organizations can better set themselves up for success before doing any actual business operations - saving time money in the long run. With an optimized client onboarding process at hand, businesses will be able to nurture strong relationships from day one which can lead to increased customer loyalty over time.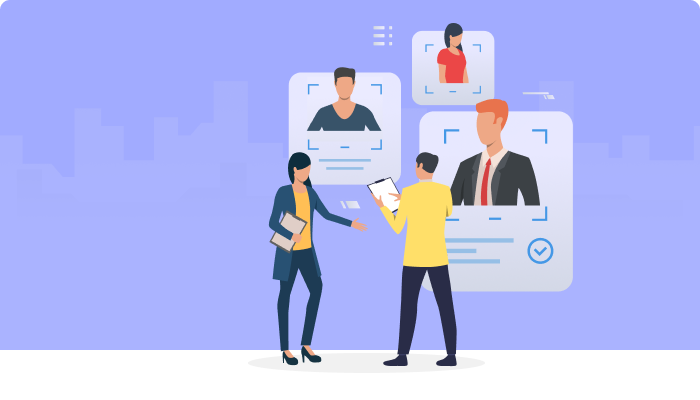 Tips and Tricks for Smooth Client Onboarding Process
When setting up a client onboarding workflow for your business, it's important to have the right tools in place. There are lots of tips and tricks that can help ensure that the process runs smoothly from start to finish. Here we'll look at three key elements to get you on the right track with client onboarding.
Automate processes to streamline tasks and increase efficiency.
Create consistency in how clients are welcomed into your organization.
Minimize errors while ensuring accuracy and reliability in data entry or other processes.
Build lasting relationships with customers.
Investing in comprehensive software solutions tailored specifically for client onboarding.
Powerful analytics to gain insights about customer behavior.
Quick access to all relevant information during setup.
No need to track down documents or manually enter data.
Finally, creating an effective feedback loop between prospective customers and existing ones is one of the best ways to improve your client onboarding workflow over time. Ask customers for their feedback after each step along the way - what did they like? What could have been better? Use this valuable feedback to fine-tune any areas where there may be room for improvement. As well as enabling businesses to continuously review their processes, using customer feedback encourages loyalty by showing them that their opinions matter too!
10 Best Tools for Client Onboarding
Client onboarding can be a complex process with many steps and considerations. To help streamline it, there are a number of tools available to make the job easier. Here's our list of the 10 best tools for client onboarding.
UserGuiding
UserGuiding is a powerful tool for client onboarding. It's an easy-to-use, comprehensive platform that allows businesses to quickly and effectively manage customer onboarding processes. Here are three reasons why UserGuiding stands out:
Its intuitive interface makes it simple to create multiple onboarding flows tailored specifically to the needs of each new client.
Comprehensive analytics provide real-time insights into customer usage patterns so you can easily identify areas of improvement or additional support.
With its automated and self-service capabilities, your team can save time and resources by streamlining the onboarding process.
In short, UserGuiding provides everything you need to make customer onboarding quick and painless – from designing custom flows to tracking usage data in real-time. Whether you're looking for an all-inclusive solution or simply want a more efficient way of managing existing customer onboarding processes, UserGuiding has you covered.
ClientSuccess
ClientSuccess is a powerful tool for client onboarding. It helps businesses streamline the process and keep track of customer engagement in real-time. With ClientSuccess, you can quickly identify areas where customers may need assistance or attention to ensure an optimal experience with your products and services.
Here are four ways Clientsuccess simplifies client onboarding:
Automation: It automates mundane processes such as data entry and customer communication so that teams can focus on more important tasks.
Customization: The platform provides customizable templates and workflows tailored to meet specific business needs. This ensures each step of the onboarding process goes smoothly without any disruption.
Analytics: Through its analytics feature, It allows companies to gain insight into how their customers engage with their products and services, enabling them to make informed decisions about product enhancements or other changes that could improve user experience.
Integration: It easily integrates with existing systems, allowing users to take advantage of all its features without having to invest in additional technology infrastructure.
ClientSuccess offers a comprehensive solution for client onboarding that makes it easy for organizations to manage customer relationships efficiently and effectively. With this tool, companies can create better customer experiences while also reducing operational costs associated with manual processes like data entry or customer support inquiries.
Jotform
Jotform is a great tool for client onboarding. This platform helps companies streamline the process of collecting customer information and documents from new clients. It's an effortless way to get crucial details, such as contact information, billing info, and legal paperwork in one place. Jotform has customizable forms that can be tailored to fit any business' needs.
In addition to its user-friendly interface, the software offers various features to make onboarding smoother. Companies can set up automated welcome emails with personalized messages so customers feel welcomed right away. They can also add conditional logic so they only receive relevant questions depending on their answers. And if needed, Jotform enables users to integrate third-party apps like Salesforce or Slack into their workflow.
Inline Manual
Inline Manual is a comprehensive onboarding tool offers an easy way to guide new clients through their products or service. It's cloud-based software that can be used on any device and requires no technical training. With Inline Manual, you get step-by-step instructions for setting up your account, as well as helpful tutorials and examples of how to use the product or service provided.
The platform also allows you to create custom tags, making it easier to track user progress. You can add quizzes and surveys tailored to individual users that help measure comprehension levels when they finish each session. Plus, there are analytics tools to show usage trends over time.
WalkMe
WalkMe is an effective tool for client onboarding. It offers multiple features that make the process easier and smoother, such as automated guidance, custom branding, dynamic content delivery, and real-time analytics. This user experience platform enables companies to create interactive walkthroughs that can guide their users through any business process quickly and efficiently.
The advantages of using Walkme are numerous:
Quicker onboarding time: with its automated guidance tools, you don't need to explain every step of your processes manually.
Seamless integration: it integrates easily with popular systems like Salesforce or Microsoft Dynamics.
Interactive elements: you can add videos, hotspots and other visuals within the walkthroughs.
Advanced customization options: customize the look and feel of each journey according to your company's needs.
Real-time data collection & analysis: track how clients interact with your product or service via detailed feedback reports.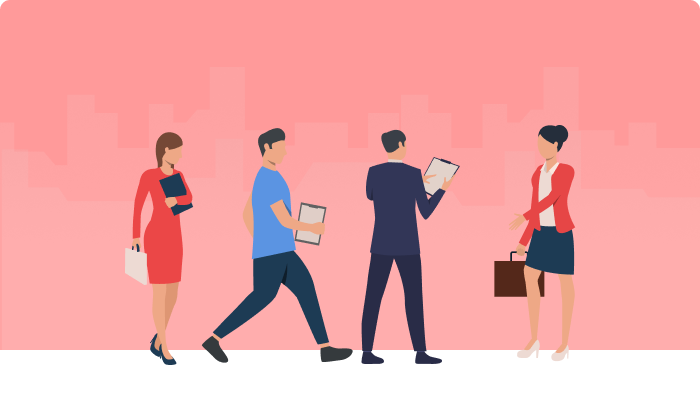 ChurnZero
ChurnZero is a comprehensive customer success platform that helps businesses build better relationships with their customers. It provides powerful tools to help identify, prioritize, and engage users throughout the client onboarding process. With ChurnZero's suite of features, companies can create personalized experiences for each user and track engagement from initial contact through loyalty.
This software offers many advantages over traditional methods:
Automation: It automates many of the tasks associated with customer onboarding so your team can focus on more important activities. This includes automated emails tailored to individual customers and notifications when specific events occur in their journey.
Insights: The platform also provides valuable insights into user behaviour, allowing you to adjust strategies quickly as needed. With this data, you can make smarter decisions about engaging customers at any onboarding stage.
Customization: It allows you to customize message content and design across multiple channels, so it resonates with customers effectively. You can tailor messages based on user preferences and even personalize them using dynamic variables like name or location.
GUIDEcx
GUIDEcx is a customer success platform that helps businesses onboard their clients. It provides advanced automation capabilities to streamline the client onboarding process and ensure an efficient, effective and successful experience for both parties. Here are three ways GUIDEcx stands out when it comes to client onboarding:
It allows customisable checklists which track progress at each stage of the onboarding journey – this ensures nothing gets missed along the way. Secondly, its reporting feature offers real-time visibility into how well customers are adopting your product or service – so you can intervene if they're struggling with anything. Finally, GUIDEcx has automated processes to save time on manual tasks such as setting up accounts, sending emails and scheduling calls.
Pendo
Pendo is a powerful customer onboarding tool that helps companies quickly bring new customers up to speed. This software allows organizations to set up custom tutorials, interactive walkthroughs, and product tours so that users can easily learn how to use the platform. Additionally, Pendo provides in-app analytics tools which allow teams to monitor user engagement with their products and identify areas for improvement.
One of the major advantages of using Pendo is its ability to capture feedback from customers before they even reach out to support staff. The system includes surveys and polls which can be sent directly within an app or website, allowing businesses to gain insights into what users are thinking without having them leave their current session. With this data available at their fingertips, teams can make more informed decisions about how best to improve the customer experience.
Overall, Pendo offers an efficient solution for client onboarding by streamlining key processes such as setup tutorials and user feedback collection. By utilizing this tool's features, companies can ensure that their customers have a smooth introduction to the platform while gaining valuable insight into how they interact with it over time. Userpilot Userpilot is a great tool for client onboarding, offering customers an easy-to-use platform with powerful features. It's designed to help businesses quickly and seamlessly get their clients on board and up to speed.
Here are just some of the benefits that UserPilot provides:
Automated customer onboarding process: Set up automated processes so your customers can start using your product as soon as they sign up.
Easy customization options: Customize every step of the user journey, from onboarding emails to in-app tutorials. Comprehensive analytics dashboard: Monitor how users interact with your product and see which steps need improvement.
Seamless integration with other products: Connect userpilot to third-party services like Salesforce or Zendesk, making it even easier to manage customer relationships.
UserPilot makes it simple to create targeted onboarding experiences tailored specifically to each customer's needs, helping you build better relationships while ensuring that new users have everything they need to succeed with your product right away.
NinjaOnboarding
NinjaOnboarding is a great tool for client onboarding. It helps you create a seamless customer experience with intuitive, self-guided tutorials. With NinjaOnboarding , you can quickly and easily set up your business processes without relying on costly external support.
Here are four reasons why you should use NinjaOnboarding as part of your customer onboarding process:
Automate the onboarding process: make it easier to manage customers from day one.
Analyze user engagement: gain insight into how users interact with different parts of the onboarding journey.
Personalize customer experiences: tailor each step of the customer journey according to individual needs and preferences.
Optimize user feedback: gather valuable feedback to improve customer satisfaction in the future.
With its wide range of features and capabilities, NinjaOnboarding makes optimizing your client onboarding efforts easy, giving you more time to focus on growing your business. Plus, their team provides ongoing support every step of the way!
Get started with the leading Client Onboarding Tool today! Sign Up 14 Day Trial
Conclusion
Client onboarding is an essential part of the customer experience. It helps ensure that customers get off to a good start with their new product or service and can help retain them as long term users. The right tools make all the difference in helping smooth out the process and ensuring success.
The 10 best tools for client onboarding discussed here are UserGuiding, GuideCX, Pendo, Userpilot and NinjaOnboarding. Each has its own unique features and benefits, but they all share the common goal of providing a more seamless transition into using your product or service. From personalized tutorials to automation capabilities, these tools offer something for everyone.
Overall, investing in quality client onboarding processes will pay dividends down the line by improving user satisfaction and retention rates. By taking advantage of the great tools available today, you'll be able to tailor your approach to each individual's needs while streamlining operations at the same time.
Why Choose 500apps?
#1
All-in-One Suite with more than 50 apps
#2
Everything you need today and in the future for all departments
#3
Unbelievable value - the lowest pricing you will ever find
#4
Hosted in 6 locations for compliance and blazing speeds
#5
24/5 Support - FREE chat, email and phone
#6
Uncapped features - limits you will never reach humanly
#7
Managed and maintained everyday by a dedicated team
#8
No downtime - comes with a 99.9% uptime guarantee
#9
Supports a number of international languages
#10
We've everything covered - 90k+ trust us with their business
Join the SaaS Revolution
All-in-One Suite of 50 apps

Unbelievable pricing - $14.99/user

24/5 Chat, Phone and Email Support