Top 5 Features to Consider While Choosing Hiring Tools
The hiring process can be an overwhelming experience for employers, especially with the surge of new recruitment tools. Knowing which features to look for in a quality recruiting tool is essential to ensure your hiring decisions are successful and efficient. In this article, we'll discuss the top 5 features to consider when selecting a hiring tool that best fits your needs.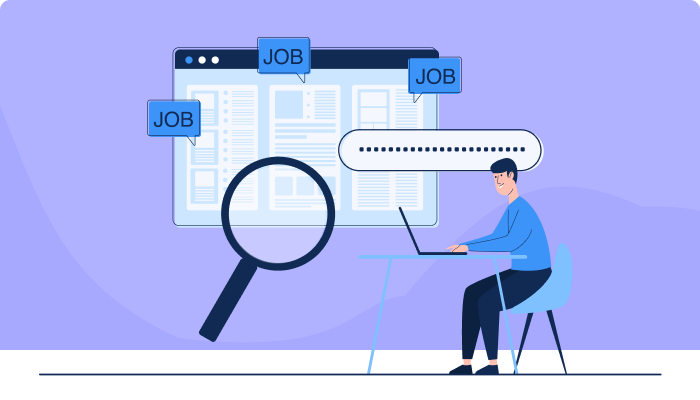 From applicant tracking systems (ATS) and background checks to job postings and analytics, there are many elements to consider when choosing the right software package. We'll explore each feature in detail- from cost considerations and user interface design to security protocols and ease of use - so you can find the perfect solution for your business goals.
No matter what type of industry or size organization you belong to, having access to reliable recruitment tools makes all the difference in finding high-calibre candidates quickly and accurately. This article will provide valuable insight into how you can streamline the selection process by considering these five important factors before deciding on the right hiring tool for you.
Selecting the Right Hiring Tools for Your Business
When selecting the right hiring tools for your business, you should consider a few key features. From candidate management platforms to hiring assessment tools, these five aspects can make all the difference when deciding which tool is best suited for your organization.
Look for an intuitive interface and clear instructions.
Investigate the types of reports provided.
Explore candidate management functions.
Consider any additional features.
Review different pricing plans based on usage levels.
Choosing the right hiring tools requires careful consideration of various factors, including usability, reporting capabilities, candidate management options, extra features and cost-effectiveness. Researching each option available can ensure that your company selects a suitable solution for its recruitment needs.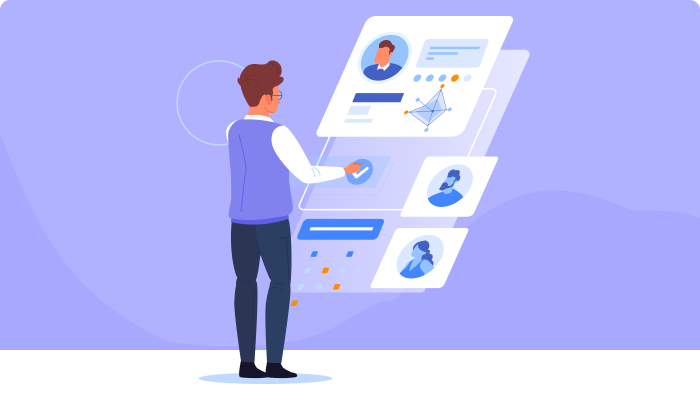 Implementing the Hiring Tools
When it comes to implementing hiring tools, several factors need to be considered. From assessment management to a comprehensive hiring app, these tools can help streamline and improve the recruitment process.
It is important to ensure that any tool you choose offers all the necessary features for your business's needs. For example, an effective assessment management system should provide customizable tests and surveys and detailed analytics on candidate performance. Additionally, having access to a comprehensive hiring app can simplify the application review process by allowing applicants to submit materials through one centralized platform.
To maximize efficiency when selecting and implementing these tools, businesses should also consider their budget constraints and prioritize which features they deem most beneficial for their organization. With careful consideration and research, companies can find the best-suited solution for their specific requirements and successfully implement these powerful tools into their workflow.
Top 5 Features to Consider While Choosing Hiring Tools
Choosing the right hiring tools is an important part of any recruitment process. With so many different options available to employers, it can take time to determine which features are most beneficial for their specific needs. To ensure you're getting the best out of your selection, here are five key features to consider when choosing a hiring tool.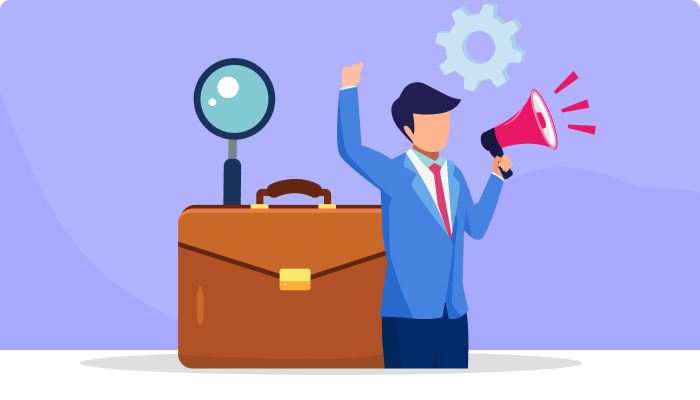 Cost
Choosing the right hiring tools can be daunting, especially with so many available options. Cost is one of the essential features to consider when selecting an appropriate tool for your needs. Virtual interviewing platforms such as NinjaInterview offer flexible pricing plans, starting from $14.99 per user per month.
NinjaInterview provides virtual interview capabilities and automates the candidate selection process using AI technology. This makes it easier for recruiters to access potential candidates quickly and streamline their recruitment operations efficiently. It also offers video streaming services that enable employers to conduct interviews on-site without traveling physically. Furthermore, its intuitive interface allows users to customize according to their preferences, making it easy to find ideal job applicants faster and more conveniently than ever before.
Ease Of Use
When choosing a hiring platform, ease of use is an important consideration. NinjaInterview makes this process simple and straightforward. It's designed with intuitive features that make recruitment easier for HR professionals. With its drag-and-drop interface, users can easily manage interviews and applications without having to learn complex commands or sorting techniques.
The user experience on NinjaInterview is further enhanced by its ability to sync with popular applicant tracking systems (ATSs). This ensures seamless integration between your existing ATS and the new platform you choose. Additionally, NinjaInterview offers unlimited access to data from all interviewers so that everyone in the team has real-time insights into their recruitment efforts. All these features combined make NinjaInterview one of the best options when selecting a hiring tool based on ease of use.
Automation
When choosing the best hiring tools, automation is a major factor. Automation can streamline recruitment and make it easier for employers to find and hire qualified candidates. One of the top solutions in this regard is NinjaInterview. This automated interviewing tool allows companies to quickly screen through applicant profiles and select the ones with the most potential.
NinjaInterview provides several features designed to simplify the recruitment process: from automating interview scheduling to providing feedback on each candidate's performance. This helps save time and money while increasing efficiency by allowing recruiters to focus their attention on those more likely to succeed. NinjaInterview integrates seamlessly with other platforms, such as LinkedIn, so organizations can easily identify candidates based on experience or skills required for certain positions.
Reporting
Reporting is an essential feature to consider when selecting hiring tools. After all, what good are the results if there's no way of tracking them? With NinjaInterview 's reporting capabilities, you can easily measure how effective your recruitment efforts have been and gain insights into where improvements could be made.
The platform compiles data from every interview process so that you can pinpoint areas for improvement and adjust accordingly. You'll be able to track which sources are providing the most candidates and view which ones move through each stage with ease. Furthermore, its detailed analytics dashboard will allow you to quickly identify trends or patterns within your talent pipeline - making it easier to monitor progress and ensure successful outcomes down the line.
Integration
When choosing hiring tools, integration is one of the top 5 features to consider. The integration allows users to access data from other applications and systems, such as a customer relationship management (CRM) or applicant tracking system (ATS). This helps streamline recruitment processes and ensures that all relevant information is stored in one location. Businesses can make informed decisions quickly and easily by having this integrated view of potential candidates.
NinjaInterview is an example of a powerful hiring tool that offers integration with multiple CRMs and ATSs. It also provides customizable workflows so recruiters can set up their automated recruitment process. Furthermore, NinjaInterview 's integrations allow for streamlined communication between recruiters and applicants, making the process more efficient. With these features in mind, it's easy to see why NinjaInterview should be on any business' shortlist when selecting new hiring tools.


Get started with the leading Hiring Tools today!
Sign Up 14 Day Trial
Conclusion
Finding the right hiring tools for your business can be a challenge. With so many options available, it is important to carefully consider each tool's features and decide which ones will best suit your needs. The top five features of any hiring tool are cost, ease of use, automation, reporting, and integration. These all come together to help you create an efficient system that works well with your team's workflow and produces consistent results from candidate screening to onboarding.
NinjaInterview offers all these features at an affordable $14.99 per month per user. This makes it ideal for small businesses or organizations who need a reliable solution without breaking the bank. It also has great automated capabilities, such as scheduling interviews and collecting feedback quickly and easily, ensuring everyone involved gets the most out of their experience. Finally, it integrates seamlessly with other platforms like Google Drive or Salesforce, so you don't have to transfer data between applications manually.
Why Choose 500apps?
#1
All-in-One Suite with more than 50 apps
#2
Everything you need today and in the future for all departments
#3
Unbelievable value - the lowest pricing you will ever find
#4
Hosted in 6 locations for compliance and blazing speeds
#5
24/5 Support - FREE chat, email and phone
#6
Uncapped features - limits you will never reach humanly
#7
Managed and maintained everyday by a dedicated team
#8
No downtime - comes with a 99.9% uptime guarantee
#9
Supports a number of international languages
#10
We've everything covered - 90k+ trust us with their business
Join the SaaS Revolution
All-in-One Suite of 50 apps

Unbelievable pricing - $14.99/user

24/5 Chat, Phone and Email Support