11 Best Voice of Customer (VoC) Tools
In today's digital world, customer feedback is more important than ever. Businesses must stay ahead of the curve by utilizing powerful Voice of the Customer (VoC) tools to understand their customers' needs better and wants. But with so many VoC tools on the market, choosing one that best suits your company's goals can be difficult.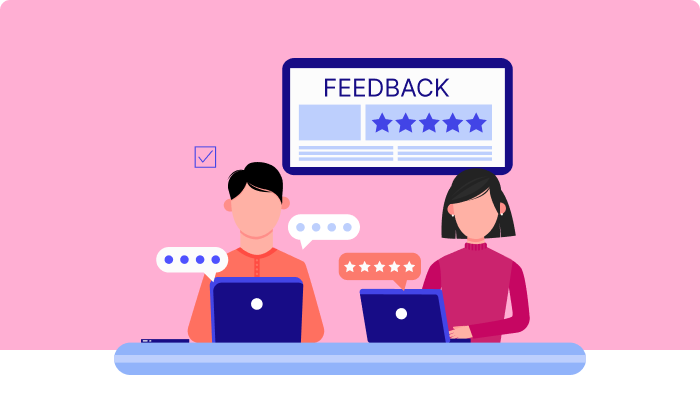 Finding the right VoC tool can be challenging, but luckily, we've done some of the work for you! We have compiled a list of our top 14 best VoC tools, each designed to help businesses collect valuable customer data and insights in order to drive smarter decisions and improve overall customer experience. From survey builders and AI-enabled chatbots to sentiment analysis platforms, these VoC solutions are sure to take your business operations to the next level.
What is Voice of Customer (VoC)?
Voice of the Customer (VOC) is an approach that helps businesses understand how customers feel about their products and services. VOC enables companies to measure customer satisfaction, and loyalty, and gain valuable insights for product improvement by collecting customer feedback through surveys or other types of customer interaction.
The customer feedback survey is a major part of Voice of Customer tools. Surveys can help you uncover customer needs, wants, and expectations from your business. Through these surveys, it's possible to create actionable metrics which will provide insight into customer behaviour, such as purchase history, frequency of use and overall satisfaction with the product or service. By gathering this information, businesses can make informed decisions on improving their offerings and increasing customer satisfaction. Additionally, understanding what drives customers away can also be extremely useful in avoiding similar issues in the future.
In summary, Voice of Customer tools is vital for any organization looking to understand its customers' preferences and experiences better. The data collected via VOC initiatives allows companies to identify opportunities for growth while also learning more about areas where they should focus their efforts to meet customer demands effectively.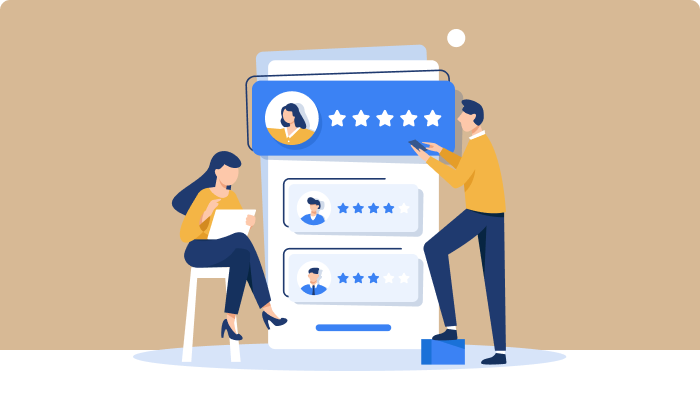 How Voice of Customer Benefits Business
Businesses that want to understand their customers' needs and preferences should consider investing in Voice of the Customer (VoC) tools. VoC enables companies to gather feedback from customers and use it to improve products, services, processes, or customer experience. By understanding how customers view a company's offerings, businesses can make informed decisions on how they need to change or adapt their approach.
There are many benefits of using VoC tools, such as gaining insight into customer satisfaction and loyalty. Companies can also use this information to identify areas for improvement within their organization. Additionally, with a VoC template, companies can quickly structure and analyze customer feedback data to gain valuable insights about their business operations. With these templates, organizations can obtain real-time customer insights, which helps them stay competitive in the market and be more responsive to consumer needs.
In addition to providing valuable customer feedback, VoC examples demonstrate how other successful businesses have incorporated customer input into their strategies. This allows companies to learn from other industry leaders about what works best for engaging customers and improving overall brand perception. Furthermore, by utilizing voice-of-the-customer techniques that have been proven effective by others in similar industries, businesses can save time while still achieving desired results.
5 Ways to Conduct Voice of Customer Research
Conducting Voice of the Customer research can be a powerful tool for businesses to assess their performance and stay in tune with customer needs. By utilizing client feedback software, companies can collect valuable data that can help shape future strategies, products and services. Here are 5 ways to conduct effective Voice of the Customer (VOC) research:
1. Survey your customers: Gathering direct customer feedback is key when understanding what people think about your product or service. Surveys give you insight into how well your organization meets customer expectations and areas where improvement may be necessary.
2.Listen on social media: Social listening is important in monitoring public opinion about any brand or industry topic. It also helps identify potential influencers who could become strong advocates for your business in the future.
3.Analyze website usage patterns: Tracking user behaviour on websites gives businesses visibility into how customers interact with their online presence and which content resonates most with readers. This information can also help inform marketing decisions, such as targeting certain audiences more effectively or creating new content ideas based on popular subjects.
4.Ask open-ended questions during customer support calls: When talking to customers over the phone, it's important to ask questions that allow them to express their opinions freely rather than yes/no answers that yield limited insights into sentiment around specific topics or issues they might have experienced while using your product or service. Asking open-ended questions will provide greater depth for VOC analysis, giving organizations a deeper understanding of what clients need from their experience working with you.
5.Monitor online reviews regularly: Reviews posted on third-party sites often contain invaluable customer feedback regarding products or services offered by a company, whether positive or negative; this type of real-time commentary can be highly informative when trying to improve overall user experiences in the long term. Keeping track of customer ratings and responding appropriately is essential to successful VOC research efforts.
By leveraging all these methods together, businesses can gain comprehensive knowledge on how their operations are perceived by customers and make informed decisions that lead to better outcomes for everyone involved, including their customers.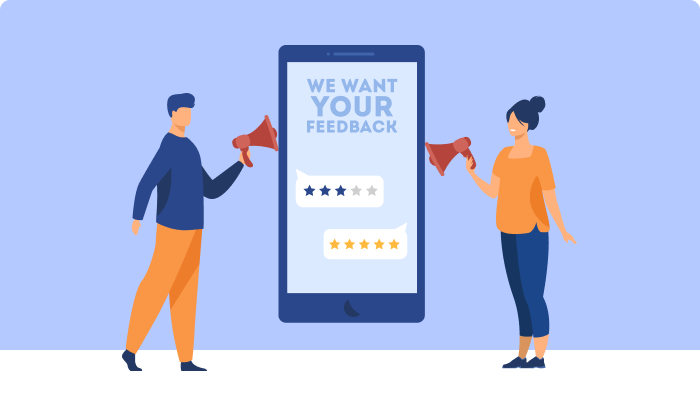 11 Best Voice of Customer (VoC) Tools
The Voice of the Customer (VOC) is an invaluable tool for businesses looking to improve customer satisfaction and gain a deeper understanding of their customers. As such, it's important to have access to the best VOC tools out there. This article will look at 11 of the top VOC tools available today.
Qualtrics
Qualtrics is an excellent choice for a Voice of the Customer (VOC) tool. It offers powerful insights into customer experiences, with functions to capture feedback and analyze results. Its user-friendly dashboard displays all data in one place, making it easy to pinpoint areas of improvement. Qualtrics integrates seamlessly with other technologies, so you can easily access your VOC data across multiple platforms.
What really sets Qualtrics apart from other VOC tools is its ability to customize surveys based on specific questions and goals. This allows companies to get more detailed information about their customers' wants and needs quickly and efficiently. Additionally, businesses have complete control over how they collect data, from choosing survey length to selecting response types, making it easier than ever before to build comprehensive reports that accurately reflect customer sentiment.
Surveymonkey
SurveyMonkey is a powerful VOC tool that can be used to collect customer feedback. It offers an intuitive and user-friendly interface, allowing businesses to create surveys and distribute them online quickly. The surveys are customizable, giving organizations the ability to gather information on specific topics relevant to their customers. Additionally, SurveyMonkey provides detailed reports which help users identify trends and actionable insights in customer data.
What's more, with SurveyMonkey's advanced analytics capabilities, companies can gain meaningful insights into how customers feel about their products or services. Moreover, its features allow for real-time monitoring of customer responses so businesses can respond quickly to consumer sentiment changes.
Wootric
Wootric is another great voice of the customer (VOC) tool. It allows you to survey customers and measure their experience. This includes capturing satisfaction, loyalty, NPS scores, and more. Wootric offers a variety of features that make it an appealing option for collecting VOC data from your customers. Its customizable surveys are easy to create, allowing you to capture feedback on any topic or product quickly. You can also easily segment respondents by criteria such as demographic information or usage patterns.
The insights gathered through Wootric's surveys provide valuable information for making decisions about how best to improve customer experiences. Reports and analytics generated from these surveys provide actionable insights into what areas need improvement, enabling businesses to act quickly in order to meet customer needs and increase satisfaction levels across all channels. Additionally, Wootric integrates with many popular CRM systems so that you can track responses over time and get a deeper insight into customer behavior trends.
Typeform
Typeform is a customer experience management platform that allows businesses to quickly and easily create surveys, quizzes, polls, and more. It offers one of the best voice of the customer (VOC) tools available today for collecting powerful customer feedback. Typeform's intuitive interface makes it easy for companies to design engaging forms with beautiful visuals, custom logic, analytic insights, and real-time results.
The platform also helps businesses measure customer satisfaction through Net Promoter Score (NPS), Customer Effort Score (CES), or custom questions; its reporting capabilities allow users to identify patterns in their data from any device. Additionally, Typeform provides direct integration with popular CRM systems like Salesforce, Zendesk, Intercom and many others for quick data synchronization.
In addition to providing an effective way of gathering valuable customer insights, Typeform has strong privacy features built into its platform, ensuring user data remains secure at all times. Its 24/7 support team can help you get started quickly and answer any questions you may have about using the tool efficiently.
Uservoice
Uservoice is a powerful VOC tool that allows companies to gain useful insights from customers. It provides an easy-to-use platform for gathering customer feedback, which can be analyzed and used to improve products or services offered. Uservoice offers multiple ways of collecting customer data including surveys, polls, forums and more. Additionally, it offers the ability to segment customers based on different criteria, such as demographics and preferences. This helps companies better understand their target audience.
Uservoice also has advanced reporting capabilities that allow you to track trends in customer feedback over time. With these reports, businesses can quickly identify areas where they need to make changes or improvements. Furthermore, Uservoice includes customizable widgets so users can easily embed forms directly within their website or app - making it easier than ever for customers to provide valuable feedback about the product experience.
Asknicely
AskNicely is a powerful Voice of the Customer (VoC) tool that helps businesses measure customer satisfaction, gather feedback and improve their products. It uses surveys to collect data from customers, allowing companies to gain insight into how they can better serve them. The platform also provides deep analytics so that organizations can identify trends in customer sentiment and make changes accordingly. AskNicely allows users to connect with customers through email or SMS notifications for quick feedback collection.
One advantage of using AskNicely over other VoC tools is its intuitive user interface which makes it easy to set up questionnaires and analyze results. In addition, it offers advanced features such as customizable survey templates, automated emails & reminders and real-time reporting capabilities. With these features, companies are able to quickly get actionable insights about their customers' needs and take necessary steps for improvement. All this combined makes AskNicely an effective solution for any business looking to optimize their customer experience strategy.
Verint
Verint is a powerful Voice of the Customer (VOC) tool that helps businesses to collect, analyze and act on customer feedback. It enables companies to gain valuable insights from their customers quickly in order to improve their products and services. By leveraging Verint's advanced analytics capabilities, organizations can identify key trends, spot areas for improvement and make more informed decisions regarding customer experience initiatives.
With Verint's comprehensive suite of features, any company can access an array of tools necessary to maximize customer satisfaction while optimizing internal processes. Companies have seen improved efficiency when utilizing Verint's VOC solutions due to its intuitive dashboard and easy-to-use reports which offer detailed information in real time. Whether seeking quick insights into customer perception or looking for ways to strengthen relationships through personalized engagements, Verint has you covered!
Qualaroo
Qualaroo is a popular customer feedback tool, and it stands out for its Voice of the Customer (VOC) capabilities. It helps companies gain valuable insights into their customer's needs by collecting data from surveys and polls. Qualaroo's VOC platform provides powerful analytics that allows businesses to track customer satisfaction over time and identify areas where improvements can be made.
The tool also offers an intuitive interface which makes it easy to create and manage surveys quickly and efficiently. Furthermore, Qualaroo allows users to customize their survey questions with advanced features such as branching logic, multiple languages, open-ended responses, pre-defined answers, skip logic and more. All this enables companies to capture rich qualitative data about their customers in order to take informed decisions. In short, Qualaroo is a great solution for those looking for sophisticated VOC tools.
Getfeedback
GetFeedback is an innovative and powerful VOC tool that provides a comprehensive suite of customer feedback solutions. It helps businesses collect, manage, and analyze customer data to improve their products or services. Its intuitive user interface makes it easy to set up surveys and polls quickly, allowing companies to get the most out of their customers' insights. Here are some features that make GetFeedback stand out:
Automated Reporting: GetFeedback offers automated reporting capabilities allowing users to generate real-time reports. This makes it easier for businesses to gain valuable insight into customer sentiment without needing technical expertise.
Customizable Surveys: The platform allows users to customize surveys with custom questions and answer choices, as well as design templates tailored to their specific needs.
Multi-Channel Distribution: Users can distribute surveys across multiple channels such as email, SMS, webpages, social media platforms, etc., making it more likely for customers to respond quickly.
Advanced Analytics: GetFeedback also provides advanced analytics tools so users can easily identify trends in customer feedback and take action accordingly.
GetFeedback is an invaluable tool for any business looking to better understand the voice of their customers through survey data collection and analysis.
Feedbackly
Feedbackly is one of the best Voice of the Customer (VOC) tools available on the market. It offers a range of features and functions to help businesses get valuable customer insights quickly and easily. Here are three reasons why Feedbackly stands out from its competitors: First, it provides customers with an easy-to-use platform which enables them to give fast feedback in just a few clicks. Customers can also use multiple channels such as SMS or web surveys for their feedback. Secondly, Feedbackly's powerful analytics engine allows business owners to analyze data quickly and accurately, allowing them to make actionable decisions based on customer insight. Finally, it integrates seamlessly with other systems, enabling companies to better track customer satisfaction across different touchpoints.
FeedbackUp
When it comes to collecting customer feedback, Feedbackup is an innovative tool that can provide valuable insights. This VOC platform gathers data from customers in a number of ways - such as surveys and polls - so you can gain insight into what your customers are thinking about your business or product. It also allows you to analyze the responses in real-time, giving you instant access to key information.
Here are four great benefits of using FeedbackUp:
Quickly understand what your customers think about your product or service.
Identify opportunities for improvement based on customer sentiment.
Create targeted campaigns based on segmented data groups.
Automate responses with streamlining processes.
Feedbackup offers features like sentiment analysis, which helps identify positive and negative trends in the data collected; automated reporting, which provides comprehensive reports on the findings; and integration with popular CRM systems, allowing for easy data storage and retrieval. With its user-friendly interface and powerful analytics capabilities, Feedbackup is a great choice for any business looking to better understand its customers' needs.
Get started with the leading Voice of Customer Tools today! Sign Up 14 Day Trial
Conclusion
Voice of the Customer (VoC) research is a great way to gather valuable customer insights and feedback. By understanding what their customers think, companies can make better decisions in improving products and services while increasing customer satisfaction. From online surveys to detailed analytics tools, there are many VoC tools available on the market that businesses can use to gain insight into how they're performing with their target audiences.
The 11 best VoC tools listed above offer various features such as automated survey campaigns, advanced reporting capabilities, AI-driven text analysis, real-time alerts and more. With any of these tools, businesses will be able to collect data from multiple channels quickly and easily. Furthermore, this data can then be used for further improvements or strategies when it comes to product development or marketing initiatives.
Why Choose 500apps?
#1
All-in-One Suite with more than 50 apps
#2
Everything you need today and in the future for all departments
#3
Unbelievable value - the lowest pricing you will ever find
#4
Hosted in 6 locations for compliance and blazing speeds
#5
24/5 Support - FREE chat, email and phone
#6
Uncapped features - limits you will never reach humanly
#7
Managed and maintained everyday by a dedicated team
#8
No downtime - comes with a 99.9% uptime guarantee
#9
Supports a number of international languages
#10
We've everything covered - 90k+ trust us with their business
Join the SaaS Revolution
All-in-One Suite of 50 apps

Unbelievable pricing - $14.99/user

24/5 Chat, Phone and Email Support