Application Forms – Best Practices for Creating Effective Designs
This article explores best practices for designing successful application forms so that you can give yourself a better chance at getting noticed by hiring managers. We'll look at why it's important to have a well-thought-out design, as well as tips on which elements should be included in order to make sure applicants provide all the necessary information. Finally, we'll discuss some things to avoid when crafting an effective application form.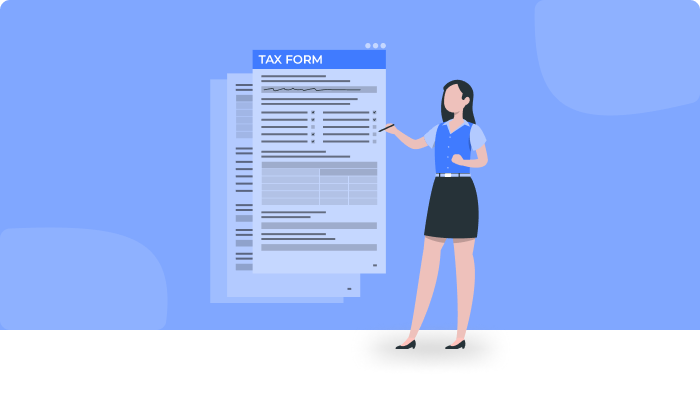 In today's competitive job market, the need to make sure that your application form stands out is essential. A well-designed and effective application form can help you get the attention of potential employers and ensure that your qualifications stand out from the rest. But how do you go about creating an application form that will truly be effective?
By following these guidelines and creating an eye-catching yet informative form, you can increase your chances of making an impression with potential employers. Read on to learn more about what makes up a great application form and how to craft one that gets results!
What Are Application Forms Used For?
Application forms are essential tools used to collect information from users. They can be used for a variety of purposes, such as user registration, gathering feedback, and job applications. With the help of form builders like Forms.io, creating online application forms is easier than ever before.
Forms.io provides an intuitive platform that makes it simple to build custom web-based application forms in minutes with no coding required. It offers plenty of features such as drag and drop components, customizable templates, data validation tools, and more – allowing you to create effective designs quickly and easily. Forms.io also allows you to store submitted data securely in cloud storage solutions like Google Sheets or Dropbox so you don't have to worry about losing your valuable data.
Whether you're looking for a way to streamline processes or just need a reliable tool for collecting information online, using application forms with Forms.io is one of the best ways to go about it. Not only does this form builder make building forms easy, it also ensures security so you can trust your collected information will remain safe at all times.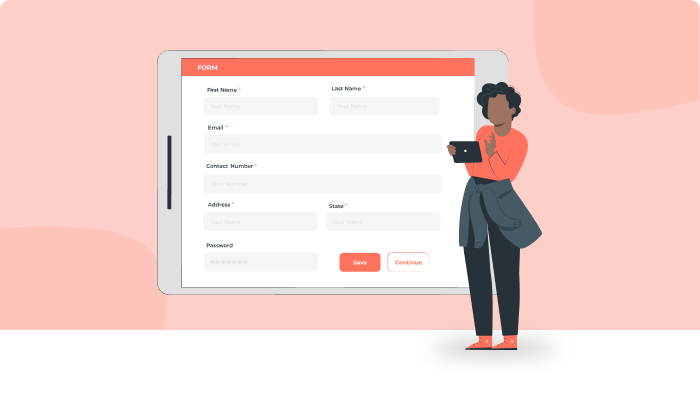 Types of Application Forms
Application forms are an important tool for businesses, organizations, and individuals. They come in many shapes and sizes from order forms to web forms to online application forms. Let's look at the various application forms (including Forms.io) that you can use to create effective designs.
One type is the order form. This form allows customers or clients to quickly place orders over the internet, providing their information to complete their transactions securely. It also helps streamline your order processing by automating the generation of invoices and shipping labels.
The second type of application form is the web form. These forms are used on websites as contact pages, surveys, registration pages, etc., and they allow visitors to communicate with you easily and quickly without having to pick up the phone or send an email. Webforms help capture leads, collect feedback, handle customer service inquiries faster, and manage data entry tasks more efficiently.
Last but not least is the online application form which provides applicants with an easy way to submit job applications directly through your website's career page or blog posts about jobs openings. An online application form can save time spent manually reviewing resumes while helping you source better talent across multiple channels such as social media platforms like LinkedIn and Indeed Job Boards. Here are some benefits of using an online application:
Streamlines hiring process.
It saves time & money.
Increases transparency between applicant & employer.
Automates resume review process.
By utilizing these different types of application forms (with Forms.io), businesses will be able to create effective designs that best meet their needs for collecting data, managing orders, and recruiting new employees in a timely manner!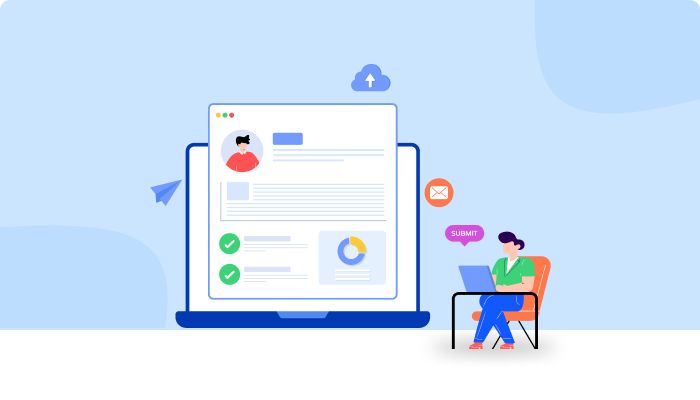 Best Practices for Designing a User-friendly Online Application Form
We live in the era of digital applications, where many people submit their data via web forms or other types of interactive interfaces. This makes it essential for businesses and organizations to create easy-to-use forms that are both visually appealing and functional. By following some simple guidelines, designers can ensure that their forms are optimized for maximum usability.
We will discuss ways to test and iterate on the designs of these forms to ensure that they meet all requirements before going live. With thoughtful planning and continual testing, even novice designers can create amazing user experiences with well-designed online application forms. Read on to find out more about best practices for creating a user-friendly interface!
Streamline The Form Design
When it comes to designing a user-friendly online application form, streamlining the design is key. With forms.io, you can create an effective form builder that makes creating and managing your online forms quick and easy.
This platform provides customizable templates for various types of applications and drag & drop components, allowing users to easily add fields into their forms without any coding knowledge required. Additionally, the auto-save feature allows users to save their progress in filling out the form, so they keep all their work should something happen while completing the process.
Overall, utilizing forms.io will help ensure that your online application forms are both efficient and intuitive. It's also very cost-effective and helps eliminate errors due to manual data entry when compared to traditional paper-based methods of collecting information from applicants. This makes it one of the best solutions available for those looking to enhance their digital presence with custom-made application forms that give customers an enjoyable experience every time.
Use Consistent And Easy-To-Understand Terminology
When designing a user-friendly online application form, it is important to use consistent and easy-to-understand terminology. This will help ensure that the order forms or web forms are completed accurately, with minimal confusion for both the company and the customer.
Forms.io makes this task easier by providing prebuilt forms that can be quickly customized according to your business's needs. The straightforward interface allows you to easily add labels, descriptions, and other elements of an application form online so users can understand how to fill out the fields correctly.
By utilizing Forms.io's intuitive design tools in combination with simple language choices, you can create an efficient and effective experience for customers filling out your application forms. With a well-crafted online application form, businesses can collect data quickly and accurately while creating a positive user experience overall.
Provide Clear Instructions
When designing a user-friendly online application form, it's important to provide clear instructions. This helps ensure that users understand what they need to do and are able to fill out the form accurately and efficiently. Clear directions can also help reduce errors in data collection.
To create an effective set of instructions for your online application forms format, try using a survey maker like Forms.io. With this tool, you can easily customize each step of the form completion process with helpful tips and explanations about how to complete it correctly. Additionally, Forms.io allows you to add images or videos if needed - providing visual cues to make sure users get all key steps in the form filling process.
In addition to using Forms.io as a survey maker, consider including other features such as auto-save and validation checks so users know right away if there is an error on their submission before submitting the entire form. These additional tools will save both time and frustration when completing your user-friendly online application forms format.
Limit The Number of Fields
To create a user-friendly online application form, it's important to limit the number of fields. This is key when designing an efficient and effective digital process. More questions can make users feel overwhelmed or frustrated with the task.
When considering the amount of information needed for an application, several points need to be taken into account:
Forms should only include essential information – any unnecessary details should be avoided in order to keep things concise. For example, if asking for contact information, ask only for an email address and phone number instead of full mailing address.
Utilize form building tools like forms.io, which allow you to easily customize and streamline your forms by automatically filling out previously entered data and providing helpful tips along the way.
Make sure all instructions are clear and easy to understand so users know exactly what they're being asked to do and why. The simpler these steps are, the more likely people will complete them without becoming confused or having any doubts about their accuracy.
By following these guidelines, you can ensure that your online application form is both user-friendly and efficient. Not only does this make it easier for applicants but it also takes away much of the burden from administrators who would otherwise have to manually enter large amounts of collected data into separate databases or systems - saving valuable time and resources!
Make Necessary Fields Obvious
It's important to make sure that the necessary fields are obvious in an online application form. This will ensure users can fill out the form quickly and easily without having to spend additional time figuring out which information is needed and where it should be entered. Using forms.io can also help with this, as they provide a variety of tools to customize your forms so you can highlight required fields and other elements - such as labels or instructions - more clearly.
By ensuring that all the essential information stands out on the page, users won't have to scroll through several pages looking for the right field; they'll be able to complete their entry much faster. Additionally, if there's anything that could be clearer about a particular field or instruction, making it stand out allows users to find answers or support more quickly.
When designing an online application form, providing guidance can be manageable too; using techniques such as spacing elements correctly or using color judiciously helps draw attention from different parts of the page without being too intrusive. With these tips and access to resources like forms.io, you can create a user-friendly experience for potential applicants by making sure necessary information stands out effectively on every page of your application form.
Label Fields For Clarity
Labeling fields is an important part of designing a user-friendly online application form. It's essential to ensure all the necessary information is clear and easily understandable, so users can complete the form quickly and accurately. Labeling each field with its purpose helps guide users through the process, minimizing confusion and preventing mistakes.
Forms.io provides a straightforward solution for creating labels on application forms. The intuitive drag-and-drop interface allows you to customize your form in minutes, including adding pre-built fields and customizing text styles for labels. You can also add tooltips to provide extra clarity when needed. In addition, Forms.io offers helpful analytics that give insights into how users are interacting with your forms - providing valuable insight into what works best for them.
Using Forms.io to label fields clearly makes it much easier for users to fill out the online application form correctly without any confusion or frustration. This improves their experience significantly, leading to better results overall. Additionally, useful analytics tracking usage data allows you to continuously refine and optimize your forms over time based on actual user behaviour - further enhancing usability and improving conversion rates too!
Get started with the leading Application Forms today! Sign Up 14 Day Trial
Utilize Autocomplete Options
When designing an online application form, it's important to utilize autocomplete options. This helps users fill out forms quickly and accurately by suggesting viable answers as soon as they start typing a response. Autocomplete fields can be set up for single-select and multi-select questions in Forms.io, making them ideal for creating user-friendly applications requiring multiple responses from the same field.
Autocompleting fields also helps prevent errors due to typos or incorrect spelling. For example, if you have a question asking about an applicant's country of origin, using autocomplete instead of relying on free text entry will ensure that all answers are valid countries. In addition, utilizing autocomplete can reduce time spent manually correcting misspelt words or selecting valid entries from long drop-down lists.
The best part? Setting up autofill is easy with Forms.io; simply configure your form settings with available answer choices and voila! Your applicants won't need to worry about entering their information correctly – it'll already be done for them!
TIP: Utilizing autocomplete options not only makes filling out forms easier, but it can also give applicants more confidence in submitting their information, knowing it's accurate and being processed properly.
Leverage Visual Design
Visual design is an important factor to consider when designing a user-friendly online application form. It's essential to create a visually appealing experience that guides the user through each process step. Leveraging visual design can help engage users and encourage them to complete the application easily.
Using forms.io, designers have access to numerous tools for creating aesthetically pleasing designs without any coding knowledge. For example, you can use various color palettes, fonts, images and icons to make your online form look professional yet inviting. Additionally, Forms.io allows you to quickly design custom fields such as dropdown boxes, checkboxes and radio buttons so that users can easily fill in their information. Here are some tips on how to leverage visual design:
Choose colours that reflect your brand or product but also keep it simple
Add visuals like photos or icons next to questions for context
Utilize white space between sections for easy navigation
Use consistent font sizes throughout the page
Pay attention to button placement and size
By incorporating these elements into your form's design, you'll be able to create a visually engaging interface which will make it easier for users to understand and complete their applications. Making sure everything looks good while still being intuitive is key!
Allow Users To Save And Return Later
When designing a user-friendly online application form, it's important to consider allowing users the option to save and return later. This feature provides convenience for users who may be in the middle of completing an application when they need to take a break or can't finish immediately. Forms.io is an excellent tool that allows you to easily add this functionality into your online forms. Here are some key benefits of using forms.io for this task:
Users don't have to worry about losing their progress if they take a break from filling out the form.
They can easily pick up where they left off without needing to reenter all of their information.
The saved version will still contain any validations that were previously met.
It offers extra security with its 'Two Factor Authentication feature.
The ability for users to save and return later not only makes it easier for them but also reduces frustration when trying to fill out long applications - especially those requiring multiple steps or detailed responses. When implementing forms.io, ensure that saving progress is clear and prominent and easy enough so that users won't run into any technical difficulties while doing so. Including this feature in your design process helps make sure your users are able to complete their applications conveniently and quickly - something everyone appreciates!
Validate User Input
Validation of user input is critical in designing an effective and user-friendly online application form. It helps to ensure accuracy and assists in creating a smooth experience for the end user. Validation also allows users to quickly identify mistakes they may have made so that they can correct them before submitting their forms. Forms.io provides powerful validation tools enabling developers to easily validate inputs from the client or server sides during the form submission process.
Forms.io's validation features allow you to specify specific requirements such as required fields, number formats, email addresses, and more - all within minutes. In addition, you can customize how each field is validated, allowing you to create unique forms tailored specifically to your needs. This ensures that only valid data is collected every time someone submits a form through your web application.
Using Forms.io's validation capabilities significantly decreases the chances of errors when collecting information from users, leading to increased accuracy and reliability when dealing with large amounts of data. Using this tool correctly can help ensure your online application forms are accurate and easy-to-use for everyone who interacts with them.
Conclusion
In conclusion, application forms are important for collecting customer data and information. They enable companies to streamline the process of gathering necessary information quickly and accurately. By following best practices when designing a user-friendly online application form, businesses can ensure their users have a positive experience while filling out the form. These include making sure that all fields are clearly labeled, using consistent formatting throughout, providing clear instructions on completing the form, keeping it as short as possible and ensuring adequate space between elements. Following these simple guidelines will help create effective designs that encourage more people to take action with your business.
Why Choose 500apps?
#1
All-in-One Suite with more than 50 apps
#2
Everything you need today and in the future for all departments
#3
Unbelievable value - the lowest pricing you will ever find
#4
Hosted in 6 locations for compliance and blazing speeds
#5
24/5 Support - FREE chat, email and phone
#6
Uncapped features - limits you will never reach humanly
#7
Managed and maintained everyday by a dedicated team
#8
No downtime - comes with a 99.9% uptime guarantee
#9
Supports a number of international languages
#10
We've everything covered - 90k+ trust us with their business
Join the SaaS Revolution
All-in-One Suite of 50 apps

Unbelievable pricing - $14.99/user

24/5 Chat, Phone and Email Support