11 Best Applicant Tracking Systems & Their Features
The recruitment and hiring process can be daunting for organizations of all sizes. Finding qualified candidates and streamlining the process is essential for any growing business. Fortunately, with the evolution of technology, applicant tracking systems (ATS) have been developed to help make this process easier. Here, we discuss the 11 best ATS and their features to ensure your successful recruitment process. Read on to learn more and find the best ATS for your specific needs.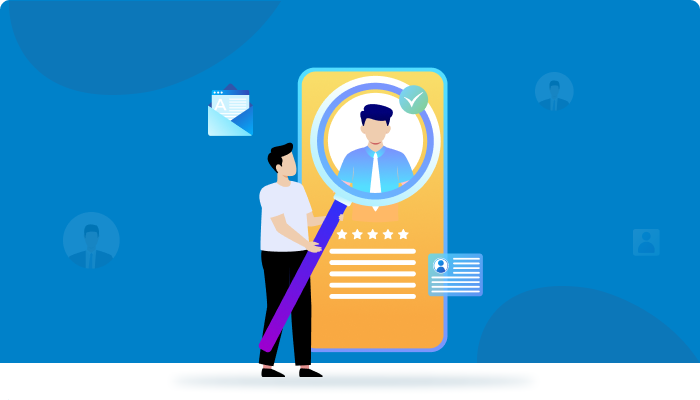 ATS is a software application designed to help automate the recruitment process of an organization. Many of the tasks associated with recruiting, such as posting job openings, collecting resumes, and tracking applicants throughout the hiring process, are automated by these systems. ATS software includes a variety of features, such as resume parsing, candidate management, and reporting and analytics. These features assist organizations in streamlining their recruitment efforts and streamlining the hiring process. In this article, we will look at some of the best ATS and how they can help businesses and organizations of all sizes.
Overview of 11 Best Applicant Tracking Systems and Their Features
An applicant tracking system (ATS) is a great tool for businesses of all sizes. It helps to streamline the recruiting process, manage applicant information, and assess potential employees. Here we've explored 11 of the best ATS and their features to help you with your selection. They come with features such as drag-and-drop customizations, automated reporting, and user-friendly applicant portals. Many of them also offer integrations with social media platforms and integration with existing HR and recruiting software. With these tools, you can easily view resumes, create job descriptions, and track applicants' progress. With an ATS, businesses can ensure they get the most out of their recruiting process and make it easier to find the right candidate.
RecruitHire
RecruitHire is a modern applicant tracking system designed to make recruitment easier and more efficient. It offers powerful features such as lead capture and job applicant tracking, automated emails and reminders, and comprehensive reporting. RecruitHire also lets you customize job boards, post to social media, and simplify the entire recruiting process.
This ATS is the perfect solution for businesses looking for a comprehensive and intuitive recruiting platform. Plus, it integrates with other popular tools and services, making it easy to find the best talent for your team. RecruitHire is the perfect tool for staying organized and meeting every hiring need.
Get started with the leading Applicant Tracking today! Sign Up 14 Day Trial
Workable
Workable is one of the best applicant tracking systems available. It is an easy-to-use platform that helps companies optimize their hiring process by providing a comprehensive suite of tools that automate and streamline the recruitment process. With Workable, you can post job ads, manage resumes, conduct interviews, track candidate progress and more. It also allows you to easily share job postings across multiple job boards, track progress and store candidate information in one place. The system provides powerful reporting tools that help you track hiring progress and performance.
BambooHR
BambooHR is an all-in-one Human Resources (HR) platform for small and medium-sized businesses designed to make HR management easier. It also features automated job alerts, a customizable candidate pipeline, and reporting and analytics capabilities. BambooHR also has an array of features to help make recruiting and onboarding easier, such as candidate profile building, automated resume review, and the ability to track and manage the recruitment process. It also offers job postings on various social media channels so that employers can reach a wider audience.
Bullhorn
Bullhorn is a cloud-based applicant tracking system that helps recruiters streamline their recruitment process. It offers recruitment software solutions and services, including an applicant tracking system, job board integration, performance dashboards, and more. Its user-friendly tools make it easy to post jobs, track candidates, and measure and monitor performance. With Bullhorn, recruiters can manage their recruitment process from start to finish, from posting jobs on job boards to evaluating candidates to onboarding. Bullhorn also provides CRM solutions to help recruiters track sales and improve customer relationships.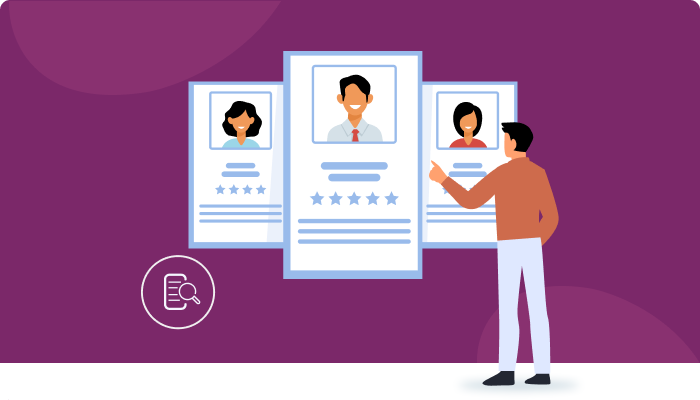 Jobvite
Jobvite is an applicant tracking system to help organizations manage their recruitment process. It offers a range of features, such as job posting, automated interview scheduling, resume tracking and analytics. Jobvite also provides an automated screening process which can save organizations time and money. Additionally, its mobile responsive platform allows job seekers to search and apply for jobs on their mobile phones easily. Jobvite also provides an AI-driven candidate search and matching algorithm, allowing recruiters to identify the best talent for their positions. It also offers a suite of features that enable employers to engage with candidates more effectively, such as automated emails, personalized messages and video interviews.
iCIMS
iCIMS is one of the leading applicant tracking systems, providing employers with comprehensive recruiting tools and applicant tracking. It offers cutting-edge features such as personalized branding, automated screening, and candidate matching. It also comes with a robust analytics suite, allowing employers to get better insights into their recruitment process. Additionally, iCIMS is easy to use, with easy-to-understand dashboards, allowing employers to track the recruiting process quickly. Its intuitive design also makes it highly customizable, allowing employers to tailor the system to their specific needs. With a wide range of features and flexible implementation options, iCIMS is ideal for employers looking to streamline their recruitment process and get the most out of their applicant tracking system.
JazzHR
JazzHR is an advanced Applicant Tracking System that provides an efficient and effective recruitment process. JazzHR is great for businesses looking for an intuitive, user-friendly, and cost-effective ATS. It offers custom job postings, automated tasks, candidate search and filtering, team collaboration, and reporting and analytics. It also has powerful integrations with popular HR software, such as Greenhouse and Workable. JazzHR's advanced analytics help employers make informed decisions about the right candidates for their organization.
SmartRecruiters
SmartRecruiters is a cloud-based applicant tracking system designed to help employers track, manage and nurture their applicants throughout the hiring process. It offers a variety of features, including job postings, candidate tracking, automated communications, applicant screening, interview scheduling, and more. SmartRecruiters also provides a set of recruitment analytics tools so that employers can track their recruitment performance and make data-driven decisions.
CATS Applicant Tracking System
CATS Applicant Tracking System (ATS) is a comprehensive cloud-based tool designed to help organizations streamline their hiring process. CATS offers features such as resume parsing, job postings, candidate tracking, applicant screening and reporting. It also provides an intuitive user interface that allows for easy navigation of the entire hiring process. The system is fully customizable and can be tailored to meet specific business requirements. CATS is also equipped with an advanced analytics tool that enables employers to gain insights into their recruitment strategy and make timely decisions.
Oracle HCM Cloud
Oracle HCM Cloud is one of the best applicant tracking systems (ATS) available today. It helps businesses streamline their recruitment process, from job postings to recruiting and onboarding. It provides powerful analytics, candidate management and job search tools all in one integrated platform. Oracle HCM Cloud also helps organizations easily manage their global talent and optimize their hiring strategies. It provides powerful search capabilities that enable businesses to find the right candidate for the job quickly, and its advanced social media integration makes it easy to find potential candidates. With Oracle HCM Cloud, businesses can be sure they have the right tools and processes to find, engage and hire the best talent.
Greenhouse
Greenhouse is an industry-leading applicant tracking system (ATS) and recruiting platform. It provides a comprehensive suite of features to recruit and select the best candidates for your business, from job postings and candidate tracking to resume parsing and automated workflows. It also offers reporting, analytics, and job board integrations to help you make informed decisions about your hiring process. Greenhouse is easy to use and configure, making it an ideal choice for any size of business. It also has robust security measures to protect sensitive applicant data.
Conclusion
In conclusion, applicant tracking systems are essential for any business's successful hiring and recruitment processes. With the 11 best systems outlined in this article, businesses can ensure they have the best system to meet their individual needs. Finding the right system can help businesses save time, money, and effort in their recruitment process, making it easier to select the most qualified candidates and make better hiring decisions.
Why Choose 500apps?
#1
All-in-One Suite with more than 50 apps
#2
Everything you need today and in the future for all departments
#3
Unbelievable value - the lowest pricing you will ever find
#4
Hosted in 6 locations for compliance and blazing speeds
#5
24/5 Support - FREE chat, email and phone
#6
Uncapped features - limits you will never reach humanly
#7
Managed and maintained everyday by a dedicated team
#8
No downtime - comes with a 99.9% uptime guarantee
#9
Supports a number of international languages
#10
We've everything covered - 90k+ trust us with their business
Join the SaaS Revolution
All-in-One Suite of 50 apps

Unbelievable pricing - $14.99/user

24/5 Chat, Phone and Email Support