10 Reasons Why Data Scraper Is Essential for Your Business
The world of data scraping is a complex and ever-changing industry. It can be hard to keep up with the latest trends, but businesses must stay ahead of the curve to remain competitive. Data scraper tools are an invaluable resource that allows companies to extract valuable insights from large amounts of raw data. But what exactly is a data scraper? And why should you consider using one for your business? In this article, we'll discuss 10 reasons why a data scraper is essential for any business looking to get ahead.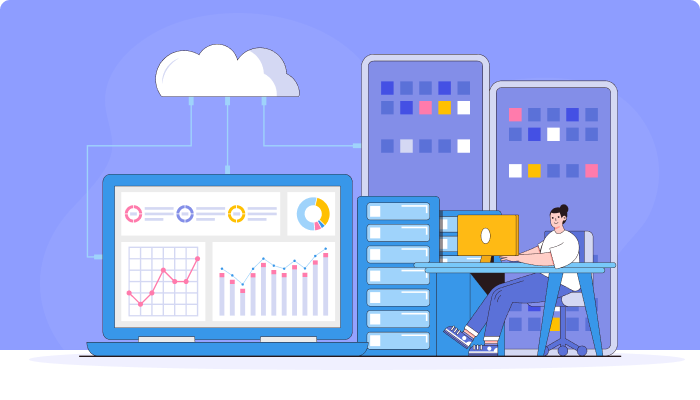 Data scraping has come a long way since its early days as a manual process involving tedious copy/paste operations. Today, powerful software programs make it possible to acquire vast amounts of structured or unstructured data from multiple sources quickly and accurately. Whether dealing with web content, social media posts or even log files, modern data scrapers provide access to previously inaccessible information that can give you a major edge over the competition.
What Is Data Scraper?
Data scraping, also known as web scraping, is the process of extracting data from websites. It involves a computer program using an algorithm to access and collect information from multiple sources on the internet. Data scraper technology can be used for various purposes, such as marketing research, market analysis or price comparison.
Data scraping allows businesses to quickly gather large amounts of data in one single step, saving time and resources.
It provides valuable insights into potential opportunities that would otherwise remain hidden.
Companies can gain up-to-date competitive intelligence, which they can use to stay ahead of their competition and make more informed business decisions.
It helps them identify trends and uncover new markets worth exploring.
Data scrapers provide invaluable assistance in allowing businesses to organize vast amounts of online content with ease, all without spending countless hours scouring through various websites themselves. By automating mundane tasks like collecting customer reviews or finding product prices across different vendors, companies can free up manpower and focus on other areas where they can bring value to the organization.
An Overview of Data Scraper and How It Works?
Data scraping is a great way to collect instant data from websites or other sources. It's an automated process that uses special tools and software, including the data scraper tool, to extract valuable information quickly and accurately.
These tools are designed to make the process easier by collecting data in different formats like HTML, XML, PDFs, Excel spreadsheets and more. They can even be used for complex tasks such as web crawling, allowing businesses to gather large amounts of data faster than ever before. The benefits of using a data scraper include saving time and money while providing access to reliable data without manual effort. These tools offer greater accuracy and precision than manual entry methods. This makes them essential for any business to streamline its processes and increase productivity.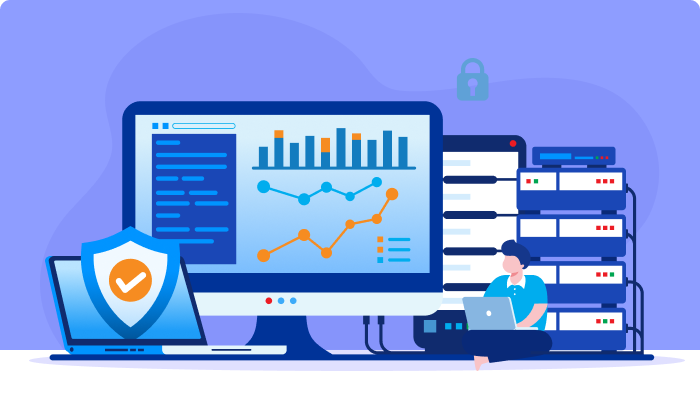 10 Reasons Why Data Scraper Is Essential
Data scraping has become an integral part of many businesses operations. A data scraper is a powerful tool that automates data extraction from websites, making it easier to access and process large amounts of web-based information. Here are 10 reasons why using a free web data scraper extension is essential for any business:
Automate Data Collection
Automating data collection is an essential part of using a web data scraper. With the help of a BotPath, you can easily collect and store any kind of information from various websites. This not only saves time but also provides accuracy in your collected data. BotPath helps automate this tedious task with its comprehensive features like multi-level scraping, browser automation and more.
Cost Savings
Data scrapers, such as BotPath's data scraper extension and website scraper tool, can provide significant cost savings for businesses. In addition to saving time by automating the process of collecting data from websites, these tools prevent errors caused by manual entry or outdated methods.
By cutting down on manual labor costs associated with web scraping processes, a data scraper helps businesses save money in both the short term and long-term. These tools enable organizations to outsource their web scraping tasks while maintaining control over their collected datasets. This eliminates the need to hire additional staff members or dedicate existing employees' time to manually gathering online information. As a result, companies can focus their resources more effectively on their core business operations instead of spending them on tedious web scraping activities.
Businesses gain access to comprehensive insights into customer behavior quickly and accurately using an automated data collection solution like BotPath's services. By leveraging this technology, they can make better informed decisions faster than ever before without investing extra personnel hours or financial resources into manual web scraping tasks.
Accurate Results
Accurate results are essential for businesses to make informed decisions. BotPath's data scraping service can quickly and easily capture responses from websites like LinkedIn. Here are three key benefits of using a data scraper:
Accurately track customer preferences: By understanding what customers want, you can tailor your products or services accordingly. This will ensure that the products and services you offer meet their needs.
Automatically collect large amounts of data: Data scrapers allow businesses to automate the collection of large volumes of structured and unstructured data from different sources quickly and efficiently.
Easily monitor competitors' activities: With a data scraper, businesses can see how their competitors are doing in pricing, marketing strategies, etc., allowing them to stay ahead of the competition.
By utilizing BotPath's advanced web-scraping technology, businesses can leverage accurate insights into customer behavior and gain valuable intelligence on competitor activity.
Improved Efficiency
Data scraping is essential for businesses today, and one of the main reasons why it's so important is how it improves efficiency. Using data scraper tools like BotPath can help you quickly retrieve accurate information from websites or other sources, which could take hours if done manually. This technology also makes data management easier by organizing your files in a way that's more organized and efficient than ever before. Ultimately, using data scrapers with BotPath can provide many advantages to businesses, including:
Reduced time spent on manual labor.
More accurate results for research purposes.
Streamlined data management processes.
These benefits are invaluable when running any business, as they enable companies to save money, increase productivity, and make better decisions based on reliable data. With this technology at their disposal, businesses have the edge over their competitors, who haven't embraced automated systems.
Data Visualization
Data visualization is an essential component of data scraper for businesses. It allows them to understand the trends in their customer data better and make informed decisions regarding their business objectives. BotPath's powerful analytics tools can quickly see how customers interact with their products or services, allowing them to optimize marketing campaigns, identify opportunities, and maximize ROI.
Here Are Three Ways That Visualizing Your Customer Data Can Benefit Your Business:
Efficient Data Analysis: Visualizing customer data makes it easier to spot patterns and gain valuable insights quicker than manual analysis. With BotPath's comprehensive suite of advanced analytics tools, you have access to real-time reporting capabilities that allow you to stay on top of changes in customer behavior and uncover new opportunities for growth and improvement.
Improved Decision-Making: Having a clear understanding of customer trends helps ensure that decisions made by leadership are based on facts instead of assumptions. This means fewer costly mistakes due to incorrect guesses about what customers want or need from your product or service offerings.
Cost Savings: Automated analytics present cost savings benefits since manual labor costs associated with data collection and analysis are eliminated.
With all these advantages, it's easy to see why utilizing bots such as BotPath for automated data visualization should be part of any successful company's strategy today.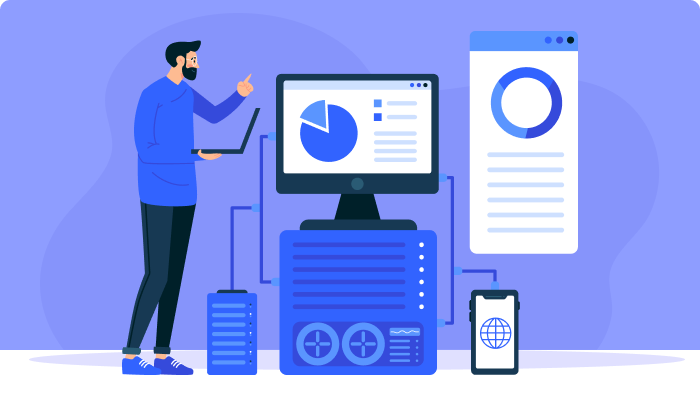 Automated Testing
Automated testing is a key component of data scraper technology. It allows businesses to quickly assess the accuracy and quality of their data, which can help give them an edge in a competitive market. BotPath, for example, offers automated testing that can be used to verify whether data extraction results are accurate. With this tool, businesses can ensure that their data extracts remain up-to-date and reliable.
The benefits of automated testing go beyond just verifying accuracy. The process also helps identify errors in data before they become costly, saving companies time and money. Additionally, it reduces manual labor since tests do not have to be conducted each time manually there's new information inputted into the system. By using BotPath's automated testing features, small business owners can save crucial resources while still ensuring the highest quality control of their data processing operations.
Here Are Some Additional Advantages of Using Automated Testing with Botpath:
Automation ensures faster feedback on test results compared to manual processes
Testing algorithms reduce false positives or negatives
Tests are executed without any bias from human judgment
Automation eliminates manual labor, allowing testers to focus on more complex tasks.
Market Research
Market research is an important part of any successful business. With a data scraper, you can quickly and easily collect market data that would otherwise take days or weeks to compile manually. A tool like BotPath makes this process easier, allowing you to automatically scrape web pages for relevant information to build custom datasets for your business needs.
BotPath also provides powerful analytics tools enabling you to gain valuable insights into customer behavior and trends to make better-informed decisions about your products and services.
Machine Learning
Machine learning, powered by BotPath's AI-driven technology, is an essential tool for businesses looking ahead of their competition. Through ML algorithms, companies can quickly and accurately process large volumes of data at a fraction of the time it would take human labor alone.
This makes machine learning invaluable in optimizing internal processes, improving customer experience and driving sales growth. Here are just some of the ways businesses can benefit from leveraging ML:
Automation: Automate repetitive tasks, so they don't require manual input
Improved decision-making: Make faster decisions with more accurate data
Enhanced customer insights: Gain deeper understanding into customer behavior
Increased accuracy & efficiency: Reduce errors while producing better results in less time
Cost savings: Save on labor costs and resources used for research & analysis.
In short, integrating machine learning into your business operations offers significant advantages that have the potential to revolutionize industries across all sectors. With access to powerful and advanced analytics through BotPath's AI software, you can leverage this technology to become more competitive than ever before.
Get started with the leading Data Scraper Tool today! Sign Up 14 Day Trial
Improved Decision Making
Data scraping allows businesses to make smarter decisions by gathering data from various sources. BotPath's advanced software helps companies turn this raw data into meaningful insights that can be used to inform strategies and tactics. These automated systems allow organizations to get the most out of their data while saving time and effort.
The ability to use artificial intelligence-based technology means there is no need for manual processing or tedious tasks related to analyzing large amounts of information. With AI tools like those offered through BotPath, it's possible to quickly identify trends and correlations within datasets that would have otherwise been difficult, if not impossible, to determine manually.
Competitive Analysis
Staying ahead of the competition is essential for success when running a business. To be able to do so, competitive analysis is key. BotPath's data scraper can help you with this by providing comprehensive insights into your competitors' strategies and operations.
Using BotPath's data scraper, companies get access to information about their rivals, including pricing policies, product offerings and marketing activities. This allows businesses to understand the competitive landscape better and make informed decisions on how best to position themselves in the market.
Data scraping is an invaluable tool for any company looking to gain a competitive advantage and succeed in today's rapidly changing marketplaces. With BotPath's powerful technologies, businesses are empowered with actionable intelligence that can give them the edge they need when competing against other players in their field.
Conclusion
Data scraping is an essential tool for businesses today. It enables them to collect and analyze data quickly, accurately, and cost-effectively. This helps improve decision-making, automate processes, save costs, perform market research and competitive analysis, as well as utilize machine learning to make the most informed decisions possible. BotPath's intuitive interface and powerful features make collecting data from websites easier than ever before. Businesses can now access this information within seconds with just a few clicks. Data scraping provides companies with invaluable insight into their business operations that could otherwise be difficult or expensive.
Why Choose 500apps?
#1
All-in-One Suite with more than 50 apps
#2
Everything you need today and in the future for all departments
#3
Unbelievable value - the lowest pricing you will ever find
#4
Hosted in 6 locations for compliance and blazing speeds
#5
24/5 Support - FREE chat, email and phone
#6
Uncapped features - limits you will never reach humanly
#7
Managed and maintained everyday by a dedicated team
#8
No downtime - comes with a 99.9% uptime guarantee
#9
Supports a number of international languages
#10
We've everything covered - 90k+ trust us with their business
Join the SaaS Revolution
All-in-One Suite of 50 apps

Unbelievable pricing - $14.99/user

24/5 Chat, Phone and Email Support