5 Ways to Exploit Competitor Analysis for Increasing Business Performance
Competition is a fact of life in the business world. It's not enough to simply have the best product or service; you must also be aware of your competitors and their strategies for success if you want to stay ahead. Competitor analysis can help businesses do exactly that by providing insight into how they compare and identify areas where improvement is needed. In this article, we'll discuss five ways companies can exploit competitor analysis to boost their performance on the market.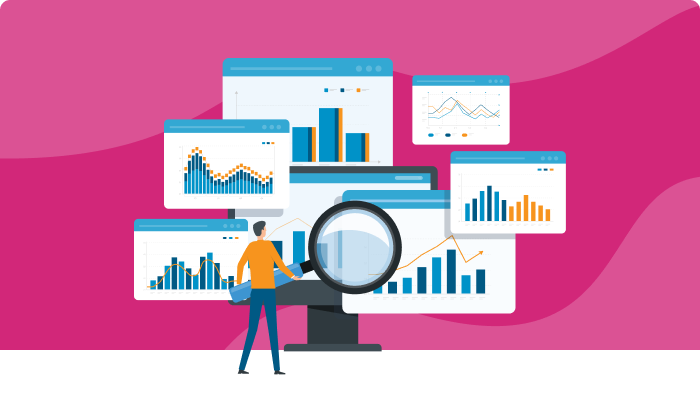 By analyzing industry trends, pricing structures, customer preferences, and more, businesses can gain invaluable insights into what makes them stand out from their competition—and capitalize on those differences. We'll cover techniques such as benchmarking against competitors to measure progress over time, leveraging competitive intelligence to create new products and services tailored to customers' needs, and using social media monitoring tools to monitor the competition's activities.
Understanding Competitor's Strengths and Weaknesses Through Competitor Analysis
Competitor analysis is a key factor in boosting any business's performance. It involves researching and understanding the strengths and weaknesses of your competitors to gain an advantage over them. SEO competitive analysis can be particularly useful as it looks at how well websites are doing on search engine results pages (SERPs). This helps you understand where they're performing best, which then gives you valuable insight into their strategies and tactics.
By conducting competitor research, businesses can identify areas to target for improvement. For example, suppose there's something that your competitors are doing better than you in terms of SERP rankings or website design. In that case, you have the opportunity to make changes accordingly so that you can stay ahead of the competition.
It's important to continue monitoring competitive activity to keep up-to-date with industry trends and ensure that your own business remains competitive. Keeping track of competitors' activities also helps businesses anticipate potential opportunities or threats, allowing them to take preemptive action before their rivals do. Ultimately, regularly assessing competitors can help guide strategies for success and give businesses an edge over their competition.
How to Make Use of Competitor Strategy to Your Advantage?
By performing a thorough competitor analysis, you can gain valuable insights into your competitors' strategies to succeed. With this knowledge, it's possible to use their strategy and use it to your advantage. Rank tracker tools, SEO optimizers and SEO competitor analysis software all provide invaluable information about how businesses in your industry operate.
Utilizing rank trackers can help identify where a business stands in SERPs against competitors.
SEO optimizer software can be used to analyze other companies' techniques when optimizing their websites.
SEO competitor analysis provides an overview of how each company approaches different aspects of digital marketing.
Studying the tactics used by successful competitors can quickly identify areas for improvement within own organization.
Utilizing key analyses helps ensure that changes or adjustments made during optimization process have been well thought out.
Through careful examination with specialized tracking tools and comprehensive analytics reports, businesses can accurately assess their position relative to those of competitors, giving them an edge over the competition as they strive towards success in their respective industries.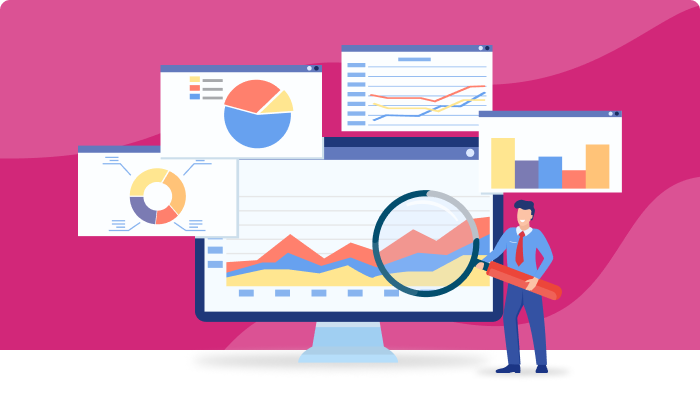 5 Ways in Which a Competitor Analysis Can Help Boost Business Performance
Competitor analysis is a powerful tool that can help boost your business performance. It involves taking an in-depth look at competitors' strategies, tactics and techniques to gain insights into what works best for them. Here are five ways in which you can use competitor analysis to improve your own business performance:
Identify and Understand Customer Needs
Competitor analysis is an essential part of any successful marketing strategy. It allows you to identify customer needs and see how your competitors respond to them, giving insights into ways to stay ahead in the market. Here are 5 key ways that a competitive analysis can help boost your business performance:
Identify growth opportunities: By conducting competitor research, businesses can uncover potential new markets or customers that they hadn't previously considered. This could include expanding geographically, entering different product categories or targeting niche audiences.
Understand customer needs: Through studying what other companies in your industry are doing, you can gain valuable insight into what appeals to customers and what products/services have been particularly successful. Knowing this information helps businesses craft better campaigns and develop more suitable offerings to meet consumer demands.
Monitor trends: Keeping tabs on competitors also means being able to spot emerging trends early on, such as changes in pricing structures or shifts in target audience preferences. This enables firms to anticipate customer behaviour before it happens so they can adjust their strategies accordingly.
Maximize resources: By analyzing how competing brands communicate with their customers, marketers can get ideas about which channels work best for reaching specific demographics and where there may be gaps that need filling regarding digital coverage. Additionally, website graders provide data-driven recommendations for improving web design elements like page speed or mobile compatibility, so businesses don't waste money unnecessarily when optimizing their sites.
Stay one step ahead: Finally, keeping track of who's leading the pack gives entrepreneurs the power to stay on top of market movements while planning long-term objectives around brand positioning, messaging and product development initiatives based on current conditions instead of outdated assumptions.
Through regular competitor analysis and closely tracking other companies' activities, businesses can access powerful intelligence that informs short-term decision-making and helps build stronger foundations for sustainable growth over time.
Evaluate Your Product's Performance
Evaluating your product's performance is an essential part of competitor analysis. By closely examining how your business compares to the competition, you can identify areas where you might be able to make improvements. This will help you stay ahead in an increasingly competitive market and ensure that your products are meeting customer needs effectively.
NinjaSEO offers powerful tools to evaluate the success of any website or product in comparison with its competitors. With NinjaSEO's automated reports, you'll get insights into keyword rankings, organic search traffic, top-performing pages, and much more - all from within one platform. Plus, their analytics dashboard provides up-to-date metrics on how well your site or product performs against other websites in the same niche.
By utilizing these metrics to understand what sets your product apart from others, you can determine which features need improvement and use them as opportunities for growth. Through this process of constant evaluation and improvement, you can develop better strategies to outcompete the competition and maximize sales potential.


Get started with the leading Competitor Analysis today!
Sign Up 14 Day Trial
Learn from Your Competitor's Successes and Failures
Learning from the successes and failures of your competitors can be a great advantage when it comes to boosting your business performance. With Ninjaseo, you get access to comprehensive competitor analysis that helps you identify areas where you are falling behind or doing well compared to them. This way, you can make informed decisions about how to enhance your product's performance. Competitor analysis also provides valuable insights into customer trends and behaviour, allowing you to adapt accordingly. You can use this data to develop new strategies for marketing and sales, optimize pricing models and create innovative products that better meet consumer needs.
Leveraging competitor analysis with Ninjaseo is a key step towards improving your business performance by learning from both their successes and failures. By keeping track of what works for them, you can apply those learnings directly to your own operations, helping ensure long-term success for your company!
Identify Potential Partners
Identifying potential partners is a great way to take advantage of competitor analysis. By leveraging current relationships and forging new ones, you can gain access to resources that may help your business become more successful. Working with the right partners will give you an edge over competitors and provide growth opportunities. At Ninjaseo, we specialize in helping companies identify potential partners and develop strategies for successful collaborations.
We understand that every company has different needs concerning partnerships, so our team works closely with yours to determine which partnerships could positively impact your business performance. With our comprehensive network of contacts worldwide, we can match you with ideal partners who bring expertise or resources that complement what you already offer.
By building strong connections and forming mutually beneficial relationships through partner programs, you can increase market share while gaining access to valuable insights from other businesses in your industry. Our experienced team understands how essential it is for companies to be strategic about their partnerships, so Ninjaseo strives to ensure that each one provides maximum value for both parties involved.
Monitor Industry Trends
Monitoring industry trends is a great way to stay ahead of the competition and boost your business performance. You can identify potential opportunities before they become mainstream by tracking changes in customer demand, competitor strategies, or new products and services on the market. With Ninjaseo tools, it's easier to track and analyze data from across the web so that you never miss out on what's happening in your space. Here are four key ways to use competitive analysis to monitor industry trends:
Track competitors' online presence. Keep up with their website content updates, product launches, social media activity, blog posts, press releases, email campaigns and more. This will help you understand their strategy better and react accordingly if needed.
Analyze keyword rankings for yourself and your competitors to see who ranks higher for specific topics or queries related to your industry. You can then adjust your content strategy based on what works best for them.
Monitor pricing changes by gathering competitor prices over time and comparing them against yours. Staying informed about any price adjustments could help you ensure that you remain competitive without having to sacrifice your profit margins unnecessarily.
Look into reviews and ratings from customers who have used your company's products/services and those of your competitors. This feedback can provide valuable insights into where improvements need to be made within your organization to capture more market share.
Using these tactics combined with other forms of research, such as surveys or focus groups, will allow you to gain an even deeper understanding of how competing businesses operate, which can help inform decisions around budgeting, marketing efforts, product development strategies etc. Knowing what works (and what doesn't!) in terms of delivering value-added services or products gives you a leg up when it comes to staying one step ahead of the competition.
Conclusion
Competitor analysis is a powerful tool that can be used to boost business performance. By understanding competitors' strengths and weaknesses, it's possible to use their strategies to serve customers better and improve product performance. Additionally, competitor analysis can help identify potential partners, monitor industry trends, and understand customer needs. It is also important for businesses to use tools such as NinjaSEO to gain insights into their competition and stay ahead of the curve.
Why Choose 500apps?
#1
All-in-One Suite with more than 50 apps
#2
Everything you need today and in the future for all departments
#3
Unbelievable value - the lowest pricing you will ever find
#4
Hosted in 6 locations for compliance and blazing speeds
#5
24/5 Support - FREE chat, email and phone
#6
Uncapped features - limits you will never reach humanly
#7
Managed and maintained everyday by a dedicated team
#8
No downtime - comes with a 99.9% uptime guarantee
#9
Supports a number of international languages
#10
We've everything covered - 90k+ trust us with their business
Join the SaaS Revolution
All-in-One Suite of 50 apps

Unbelievable pricing - $14.99/user

24/5 Chat, Phone and Email Support