15 Best Sales CRM Tools - Feature Comparison
Sales CRM, or customer relationship management, is a software tool that helps businesses manage their customers and sales more effectively. It can help optimize the sales process by providing features such as centralized sales databases, customer data management, accurate sales analytics, activity tracking, and powerful automation.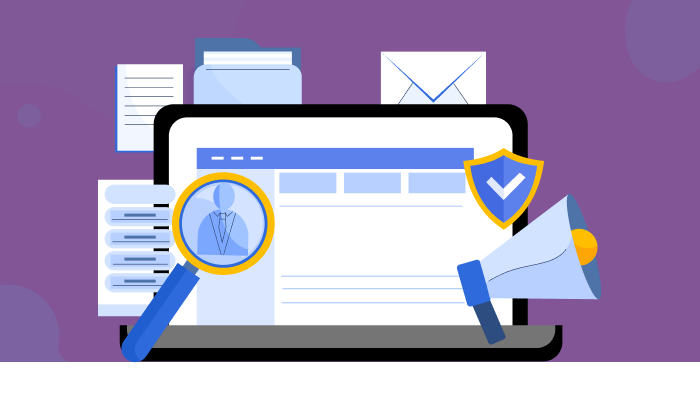 In today's fast-paced business environment, having a dependable and efficient Customer Relationship Management (CRM) system is critical for managing and growing sales. With so many options available, determining which CRM tool is the best fit for your company's needs can be difficult. In this article, we'll look at some of the best sales CRM tools on the market and compare their features to help you make an informed choice. This feature comparison guide will provide valuable insights into the capabilities and functionality of various CRM systems, whether you're a small business owner or the head of a sales team.
Tips for Choosing the Right Sales CRM for Your Business
When choosing a sales CRM, it's important to consider your business's specific needs. Here are a few tips to keep in mind:
Consider the size of your sales team and how many users will need access to the CRM.
Think about the type of data you want to track and analyze and make sure the CRM you choose has the capabilities to do so.
Look for a CRM that integrates with your business's other tools and systems.
Consider the pricing and any additional costs for features or storage.
Take advantage of free trials or demos to test out the CRM before committing to a purchase.
How Sales CRM Can Help Optimize Your Sales Process
Sales CRM software can help businesses in a number of ways. It allows for the centralization of customer data, which can improve communication and coordination within the sales team. This can lead to more efficient and effective sales processes. Additionally, sales CRM tools often provide analytics and reporting capabilities, which can help identify trends and areas for improvement. With activity tracking and automation features, sales CRM software can help sales teams stay organized and on top of tasks.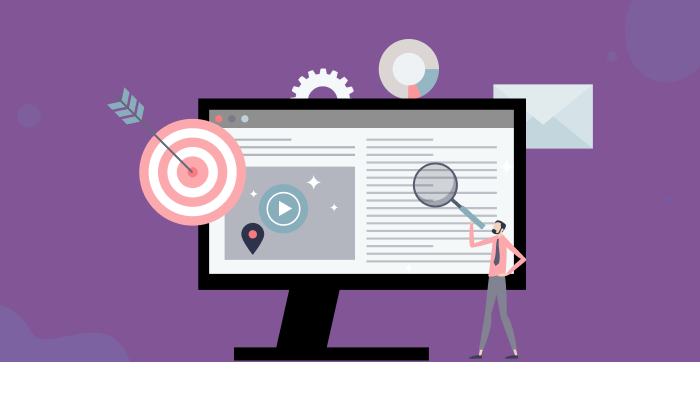 Features of 15 Best Sales CRM Software Tools
CRM.io
CRM.io is a comprehensive customer relationship management (CRM) tool specifically designed for sales teams. Its all-in-one, cloud-based platform allows users to access sales pipelines, contact and customer information, calendars and other tools in one centralized location. Users can also customize their experience by creating custom dashboards and integrating them with other apps. With its intuitive user interface, users can quickly manage their contacts, accounts and tasks, generate leads and reports and track performance metrics. CRM.io is easy to use, cost-effective and helps sales teams increase customer satisfaction, deepen customer relationships and close more deals.
CRM.io allows users to store and manage contact information and keep track of customer interaction. It helps users build stronger customer relationships by providing personalized, timely, and relevant information. The platform also provides users with powerful analytics and data visualization tools that enable them to gain insights into customer behaviour and market trends.
CRM.io also helps sales teams collaborate more efficiently by providing a shared workspace where team members can easily coordinate tasks and share resources.
Get started with the leading Sales CRM today! Sign Up 14 Day Trial
Salesforce
Salesforce is one of the most popular sales CRM software tools today. It offers a range of features designed to help businesses better manage their sales processes, including lead generating and tracking, customer relationship management, sales forecasting, and more. Salesforce also incorporates advanced analytics capabilities to give users real-time insights into customer behaviour and sales trends. Its easy-to-use interface makes it simple to customize and manage sales pipelines, and its robust integration capabilities with other tools make it an ideal choice for businesses of all sizes. With its comprehensive feature set, Salesforce is designed to help businesses get the most out of their sales data and increase their sales success rate.
HubSpot
HubSpot is one of the leading sales CRM software tools. It is a great platform for businesses to streamline their sales process and make it more efficient. With HubSpot, businesses can manage their contacts, track their leads, convert them into customers, and generate more revenue. The software provides users with an easy-to-use interface and automation capabilities, allowing them to process leads quickly and gain insights into their customer base. It also provides users with comprehensive reports and analytics, giving them the data they need to make informed decisions. Additionally, HubSpot offers excellent customer service and support, ensuring that businesses are able to get the most out of their software.
Zoho CRM
For sales teams looking for a comprehensive and reliable CRM, Zoho CRM is a perfect choice. It has tailor-made features to help you manage your sales workflow, from leads to deals. With Zoho CRM, you can easily create custom pipelines and powerful reports to track your sales performance and automate mundane tasks like follow-ups and data entry. You can also keep your customer data organized with customizable tags and search options and keep track of customer interactions with its comprehensive activity feed. Zoho CRM also integrates with popular third-party systems to further enhance its capabilities. With powerful features and an intuitive interface, Zoho CRM is the perfect tool for any sales team.
Freshworks CRM
Freshworks CRM is a Sales CRM tool that provides intuitive customer relationship management (CRM) solutions for businesses of all sizes. With Freshworks CRM, companies can automate their sales process, track customer interactions and manage their customer database. It offers an intuitive user interface and powerful features such as automated emails and built-in data analytics. Freshworks CRM provides an integrated customer support platform, allowing businesses to provide fast and efficient customer service. With Freshworks CRM, businesses can streamline their sales process and boost customer satisfaction. Plus, it integrates with popular apps like Google Sheets, Slack and MailChimp, allowing companies to manage their data in one convenient location easily.
Insightly
Insightly is one of the best CRM software tools available today. It is popular for many small and medium businesses due to its easy-to-use interface, intuitive design, and comprehensive features. Insightly has various features that help businesses manage their contacts, leads, opportunities, projects, and tasks. It also includes integration with email systems, project management capabilities, and contact management. Insightly is an effective and user-friendly CRM solution with impressive features that make managing relationships with customers and prospects easier.
Salesmate
Salesmate is an easy-to-use CRM designed to drive sales productivity and improve customer relationships. It provides users with powerful tools to quickly capture, organize and track customer data in one place. With Salesmate's streamlined user interface, sales teams can access customer data and track activities in real-time for insights into customer behaviour. The platform allows sales teams to create a pipeline view and micromanage the sales process, set reminders for follow-ups, set goals for the team, and manage sales performance. Salesmate also provides rich insights into customer relationships and sales trends. Its integrated email and calendar allow users to interact with customers seamlessly, and its social media integration helps teams stay up-to-date with customers.
Apptivo
Apptivo is one of the 15 best sales CRM software tools available. It provides powerful yet easy-to-use CRM tools to help sales teams keep track of leads, accounts, opportunities, and more. Apptivo's features include organizing customer data, tracking sales goals, forecasting, and automated actions. It also has an intuitive drag-and-drop interface and is customizable to fit your company's specific needs. Apptivo integrates with popular business tools such as Quickbooks, Outlook, and Gmail, making it easy to bring all your customer data into one place. Apptivo also has a mobile app to access your data on the go.
Copper
Copper is a powerful CRM tool designed to help businesses drive more sales and build stronger customer relationships. Copper is designed to make sales teams more efficient and productive, from contact management to task automation. It automates data entry, utilizes powerful reporting tools, and provides visibility into sales pipelines. It also integrates with other apps like G Suite, QuickBooks, and Outlook, allowing easy access to customer data from any device. With Copper, sales teams can prioritize their outreach, track conversations, and close more deals faster.
SAP
SAP is one of the most widely used and trusted Customer Relationship Management (CRM) software solutions available on the market. This powerful software solution helps businesses to streamline their sales process, manage customer data, and track customer interactions. It also provides valuable insights into customer behaviour and preferences, helping businesses better understand their customers. SAP also offers a variety of features, such as activity tracking, lead and contact management, pipeline management, and analytics. It also integrates with other SAP products and services, making it an ideal choice for businesses looking to maximize their sales efforts. With its intuitive interface, robust features, and scalability, SAP is one of the top CRM software solutions.
Base
Base CRM is a powerful sales CRM software tool designed to help sales teams close more deals. It's easy to use, cloud-based, and highly customizable. It offers sales professionals a comprehensive view of customer relationships, allowing them to manage contacts, track progress, and analyze performance. With its automated lead scoring and tracking, Base CRM helps sales teams stay ahead of their competition. It also offers powerful reporting and forecasting tools, making it easier to make data-driven decisions. With its fast, reliable customer service, Base CRM is an excellent choice for teams looking to maximize their sales potential.
Nutshell
Nutshell is a powerful sales CRM software tool that can help drive business growth. It has a simple, user-friendly interface and is designed to help teams streamline their sales process. With Nutshell, businesses can easily manage leads, track deals, ease customer relationship management, and more. It also provides powerful reporting and analytical tools that help businesses gain useful insights about their sales performance. Additionally, it allows for customization of the sales process to be tailored to the business's needs. Nutshell is a great choice for businesses looking for an effective CRM solution to improve their sales performance.
Agile CRM
Agile CRM is one of the best sales CRM software tools available on the market. It streamlines sales processes and helps companies increase their customer base. It is designed with ease of use in mind and is simple to integrate with other systems. With Agile CRM, you can track customer data, automate sales processes, manage customer relationships, and generate more leads. It also includes customizable dashboards, customer segmentation, and real-time analytics. In addition, it has features such as email-marketing campaigns and CRM-integrated phone systems to help you close more deals. Agile CRM is a great tool for sales teams and can help them improve their efficiency and increase their profits.
Microsoft Dynamics
Microsoft Dynamics is a powerful sales CRM tool that businesses of all sizes use. It helps you manage customer relationships, streamline sales processes, and increase productivity. With its multiple modules, you can customize the software to fit your business needs. It can be integrated with third-party applications, giving you access to various powerful features. The user interface is simple and easy to use, making it a great choice for teams of all sizes. Additionally, it offers analytics and reporting capabilities, giving you insight into your sales activity. With its affordable pricing plans, Microsoft Dynamics is a great, cost-effective sales CRM software tool.
Conclusion
In conclusion, there are many different sales CRM software tools available on the market, each with its own unique features and capabilities. When choosing a CRM, it's important to consider your business's specific needs and preferences. Some of the most popular CRM tools include Salesforce, Pipedrive, Zoho CRM, HubSpot CRM, Freshsales, Agile CRM, Insightly, Nutshell, SugarCRM, Apptivo CRM, Infusionsoft, Base CRM, vCita CRM, Copper CRM. But CRM.io is the best CRM software because it is very user-friendly, has great features, and is affordable. It helps businesses manage their customers and sales more effectively. CRM.io has All-in-one Sales Management Software, a Centralized Sales Database, Customer Data Management, Accurate Sales Analytics, Activity Tracking, Powerful Automation, In-built telephony, Kanban view of deals, and Unlimited Data Storage. It is part of the 500apps Infinity suite at $14.99, which includes 50+ apps for growing businesses to grow like fortune 500.
Why Choose 500apps?
#1
All-in-One Suite with more than 50 apps
#2
Everything you need today and in the future for all departments
#3
Unbelievable value - the lowest pricing you will ever find
#4
Hosted in 6 locations for compliance and blazing speeds
#5
24/5 Support - FREE chat, email and phone
#6
Uncapped features - limits you will never reach humanly
#7
Managed and maintained everyday by a dedicated team
#8
No downtime - comes with a 99.9% uptime guarantee
#9
Supports a number of international languages
#10
We've everything covered - 90k+ trust us with their business
Join the SaaS Revolution
All-in-One Suite of 50 apps

Unbelievable pricing - $14.99/user

24/5 Chat, Phone and Email Support