5 Reasons Why AI Chat Is the Future of Digital Interactions
In recent years, Artificial Intelligence (AI) has become increasingly integrated into the lives of consumers and businesses alike. AI chat is now being utilized for customers to interact with companies effectively and efficiently. With its ability to provide personalized customer service, AI chat is quickly becoming the preferred choice for digital interactions between customers and companies. In this article, we will explore five reasons why AI chat is shaping into the future of digital interactions.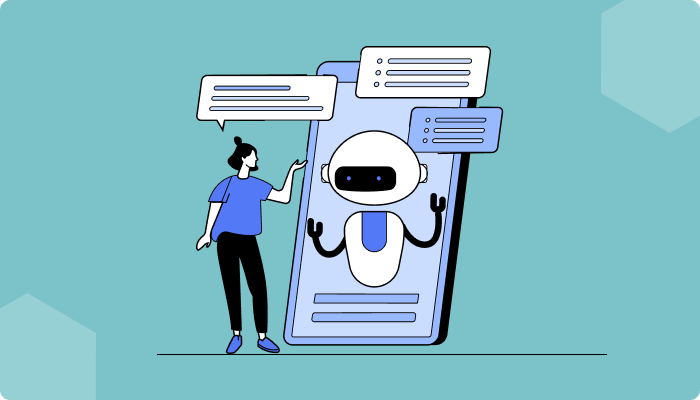 AI chatbots can do everything from resolving simple customer inquiries to providing real-time support! This automation allows customer service agents more time to focus on complex matters while providing quality customer experiences. Furthermore, customers don't have to wait long before receiving a response from their inquiry, something that traditional methods such as phone calls cannot guarantee.
What Is AI Chat?
AI chat, or AI chatbot, is a form of digital conversation between computers and humans. It combines artificial intelligence (AI) with natural language processing (NLP), allowing computers to engage in meaningful conversations with people in the same way that two human beings might interact.
AI chat can be used for customer service inquiries, marketing surveys, lead generation, sales assistance, and product recommendations.

AI chat eliminates the need for manual labor associated with traditional methods of conversing digitally.

AI chatbots are becoming increasingly popular as a means of interacting with customers in real-time without requiring any additional resources from the company.

AI chat is efficient, convenient, and cost-effective.

AI chat is the future of digital interactions.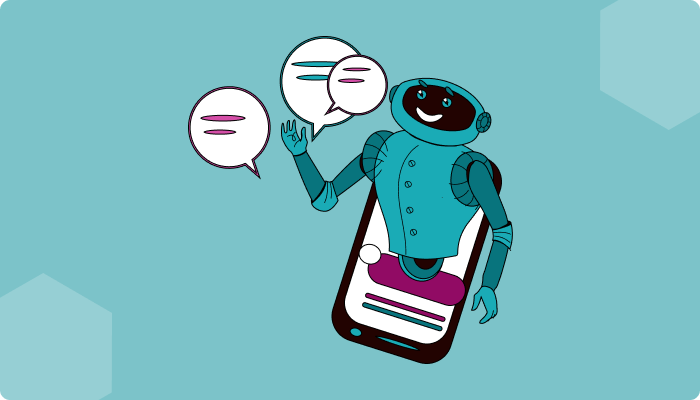 How AI Chat Is Beneficial to Business?
AI chat has become increasingly popular for businesses because of its ability to provide an efficient, cost-effective customer service solution. A messenger chatbot is a computer program that uses artificial intelligence (AI) and natural language processing (NLP) technology to mimic human conversation and interact with customers on behalf of the business. This type of AI interaction enables customers to receive quick answers to their inquiries, increasing satisfaction levels and reducing wait times.
Messenger chatbots can help streamline processes by automating mundane tasks such as answering FAQs or scheduling appointments.

Gather important data about customers to improve services or create targeted marketing campaigns.

Automated messages require no additional manpower, saving companies money in staffing costs while still providing personalized support 24/7.

Leveraging the power of AI technology and NLP algorithms to quickly respond to consumer needs while simultaneously improving efficiency and cutting costs.
Why AI Chat Is the Future of Digital Interactions?
As businesses increasingly rely on digital interactions, using artificial intelligence (AI) chat is becoming an essential tool for providing efficient customer service experiences. AI chat offers a range of benefits to businesses, from reducing costs and improving efficiency to creating more engaging conversations with customers. These advantages make it clear why AI chat is quickly becoming the preferred choice for many companies looking to engage their customers in meaningful ways.
AI chat allows businesses to provide personalized responses tailored to each user's needs.

AI chat can help reduce response times while still delivering high-quality customer support.

AI chat solutions can easily integrate with existing CRMs or contact centers.

Sophisticated algorithms and natural language processing capabilities power AI chat.
Overall, the combination of cost savings, improved efficiency and enhanced customer experience makes AI chat an attractive option for any business looking to stay competitive in today's digital world. With its ability to streamline processes, create better engagement opportunities and improve customer satisfaction levels, there's no doubt that this technology will continue to shape how we interact with one another in the future.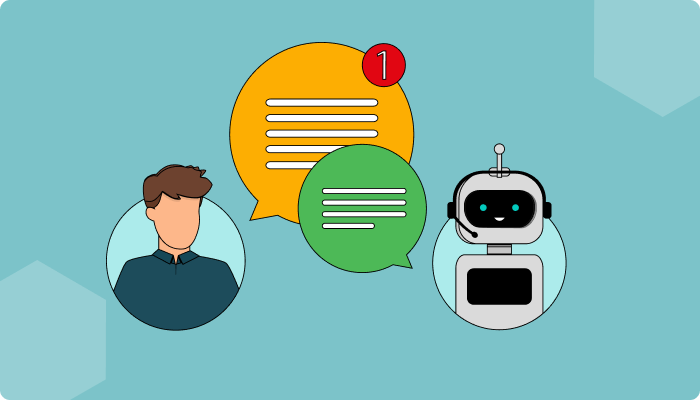 5 Reasons Why AI Chat Is the Future of Digital Interactions
To begin with, online AI chats provide a personalised experience for users. Using machine learning algorithms, these bots can learn from user behaviour to deliver tailored content in conversations. This allows customers to get answers to their queries faster than ever before and gives them a unique customer service experience.
24/7 Availability
AI chat is an increasingly popular way for businesses to interact with customers. With 24/7 availability, AI chat bots can instantly respond to questions and concerns normally handled by customer service representatives during the day. Bot builders such as BotUp are helping companies create custom-built bots that easily integrate into existing systems like websites or apps.
Cost Effective
Cost effectiveness is one of the main reasons why AI chat is becoming increasingly popular in digital interactions. BotUp's SMS chatbot platform allows businesses to automate communication and customer service tasks, reducing labor costs associated with manual monitoring or providing customer support 24/7. This makes it a cost-effective alternative for companies that cannot afford to staff employees around the clock.
Using an AI chatbot also eliminates the need to send out mass emails or make cold calls, saving time and money. Furthermore, BotUp's comprehensive analytics feature helps businesses better track user engagement and understand their customers' needs. This enables them to make data-driven decisions about optimising their customer experience while staying within budget constraints. Consequently, they can ensure maximum value from their technology investments.
Helps Enhance User Experience
AI chatbots are quickly becoming the future of digital interactions. They provide an efficient, cost-effective way to engage customers in personalized yet automated interaction. AI chatbot technology revolutionizes online customer service and creates more enjoyable user experiences.
Not only do these tools create better user experiences, but they can also improve efficiency for businesses by providing 24/7 support and reducing labor costs related to human customer service agents. AI chatbots have access to powerful data analysis capabilities that allow them to easily understand user needs and preferences, making it easier to connect customers with the products or services they need. Additionally, AI chatbots enable real-time analytics so companies can monitor their performance continuously.
This combination of convenience and practicality makes AI chatbots ideal for businesses seeking to increase productivity while enhancing the quality of their customer service experience all at once! By utilizing an AI chatbot system like BotUp, businesses can take advantage of its deep learning capabilities and gain insights into customer behavior patterns that help inform their decisions going forward.
Easy to Implement
The use of AI chatbots can have a major impact on user experience. With the right platform, it's easy to implement and maintain AI chatbot technology. BotUp provides an intuitive solution that businesses seeking to take advantage of this technology can leverage easily.
BotUp enables efficient deployment from start to finish with its comprehensive suite of tools for creating, deploying and managing bots across various channels. The platform also offers detailed analytics tracking and reporting capabilities so users can measure their success in real-time. Additionally, BotUp allows companies to customize their bots according to specific needs or target audiences, ensuring that customers get the best possible experience when using them. All these features make implementing AI chatbot technology much simpler than ever before.
Get started with the leading AI Chat today! Sign Up 14 Day Trial
Scalable
Scalability is a major advantage of AI chat. Chatbot software makes it possible to reach more people than ever before without having to hire an increasing number of customer service representatives. With the right technology, companies can easily scale their interactions up or down depending on demand with nothing more than a few clicks and some simple configuration settings. This means that businesses don't have to worry about struggling to keep up when their customer base grows rapidly - they can simply adjust the chatbot settings accordingly!
Conclusion
In conclusion, AI chat is a revolutionary technology that has the potential to revolutionize digital interactions. It offers businesses and customers alike many advantages such as 24/7 availability, cost-effectiveness, easy implementation, scalability, and enhanced user experience. These benefits make it clear why AI chat is being seen as the future of digital interactions. By utilizing services like BotUp, businesses can integrate this powerful tool into their operations quickly and easily. This will enable them to provide better customer service while saving money at the same time. All in all, if you're looking for an innovative way to communicate with your customers then AI chat might be just what you need.
Why Choose 500apps?
#1
All-in-One Suite with more than 50 apps
#2
Everything you need today and in the future for all departments
#3
Unbelievable value - the lowest pricing you will ever find
#4
Hosted in 6 locations for compliance and blazing speeds
#5
24/5 Support - FREE chat, email and phone
#6
Uncapped features - limits you will never reach humanly
#7
Managed and maintained everyday by a dedicated team
#8
No downtime - comes with a 99.9% uptime guarantee
#9
Supports a number of international languages
#10
We've everything covered - 90k+ trust us with their business
Join the SaaS Revolution
All-in-One Suite of 50 apps

Unbelievable pricing - $14.99/user

24/5 Chat, Phone and Email Support