Reasons Why You Need a Business Software Partner
There are many reasons why you might need a business management partner. Perhaps you are starting a new business and need someone to help with the day-to-day operations. Or maybe you are looking to expand your existing business and need someone to help with the financial and managerial aspects. Whatever the reason, a business management partner can be a valuable asset to your company. This article takes a deep dive into why we need a business management partner for growing businesses.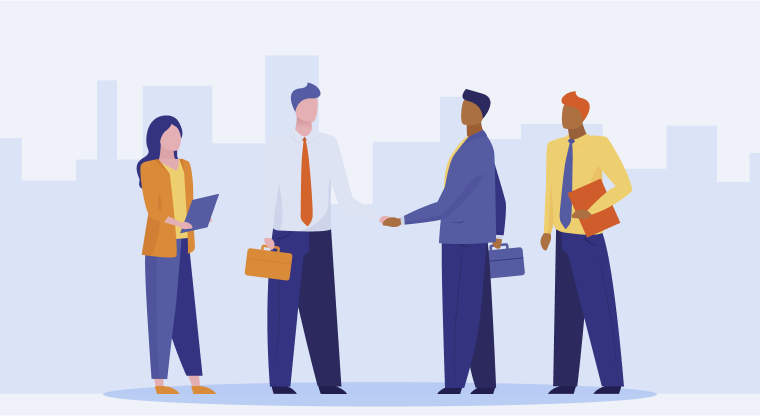 When it comes to business, it is important to think of software providers as more than simply another "everyday" vendor. Business software impacts the company's overall operations, and the solutions they offer are designed to be a long-term investment in your company. As a result, choosing a business software provider you can trust and has the values of a partner rather than a vendor is crucial. They should have the same objective as you - to help you expand your business. Instead of merely thinking about the personal benefit, they should provide you with unbiased advice and solutions tailor-made for your specific scenario.
To sustain an enduring partnership with business software providers, like with most solid relationships in our life, there must be a level of mutual trust, understanding, and effective communication. In essence, a business software partner should take the time to learn everything there is to know about your company before presuming they have a solution that matches your demands. Many exceptional software partners slow down the sales process to allow for the time needed to guarantee a good match, going through each of your criteria rather than getting right into demos and dazzling you with the bells and whistles.
Software Vendor Relationships are Transactional in Nature
Software vendor relationships are purely transactional, not partnership-based. Transactional relationships are ideal for transactions that don't significantly influence your business. Usually, software vendors provide you with a product with the intention to make fast money and be done with it. However, what you need instead is a software partner that can drive crucial business activities and help your company grow rather than merely meeting your basic requirements.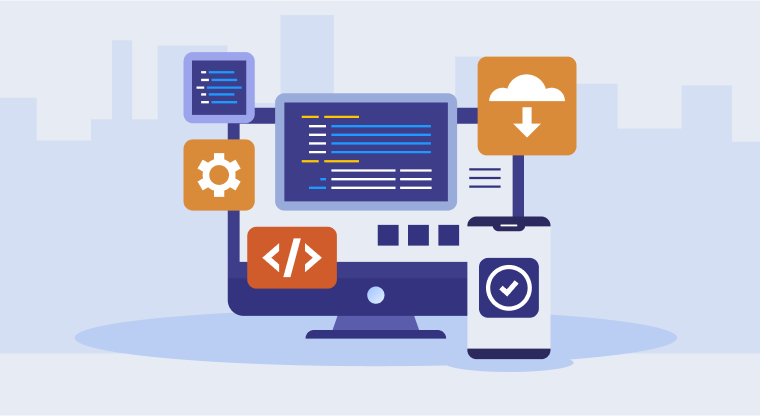 There are some disadvantages associated with a merely transactional relationship. The quality of the software will only be as good as required. Some vendors don't provide personalized software services designed specifically for your business. They make their software that forces you to handle most of the heavy lifting yourself. This is understandable as they don't deal with mission-critical operations in the company.
It is important to note that collaborative and partner relationships tend to result in high profitability and improve the performance of the essential operations in the company.
Business Software Partner Should be There for Your Business When You Need Them
Business software partner assist you by making sure the software they offer gives you the utmost value. In an ideal business relationship, the software partner you work with is there to make sure you're getting the most out of their software, asking what's working and what could be better. Typically, software partners cover the following: - They integrate their software into your infrastructure and provide a dedicated team to help you run your business more efficiently. - The goal is to determine what customers want and then utilize that information to create the perfect product with the best features. - They determine your business's overall position and operation to guarantee that your company knows the solution they intend to produce. - They analyze project viability and consider all vital project elements, including technical, economic, legal, and timing restrictions.
After a solution has been created and deployed, the right software partner should be there to check whether everything is working correctly and make modifications if necessary.
Your Software Partner Should Assist You Achieve Your Goals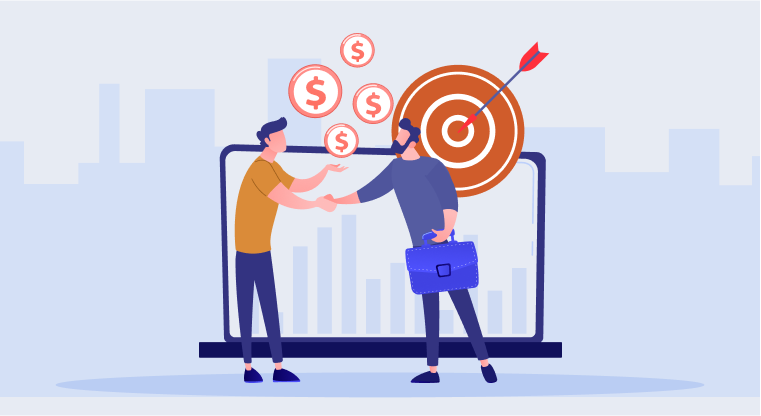 The ideal software partner relationship may be a significant asset to your company's growth ambitions, providing a slew of benefits such as speeding up digital transformation, increasing revenue, widening market reach, and boosting business processes. A partner is likely to offer other services in addition to delivering your solution, such as minimizing or preventing downtime due to hardware or software issues. The right partner can also suggest other products and services that, in addition to their software, can assist your company increases productivity and efficiency.
It would be best to have mission-ready partners for your essential business systems. A creative and enthusiastic team of qualified specialists should be available to guide you through the newest technology as they reinvent and redefine your business operations.
Look For a Software Partner That Provides Excellent Support
Most well-known software solutions and top-tier software service providers promise 99.9% uptime. Unfortunately, no software is 100% flawless. Even if the software is simple, you can't rule out the chance of a future bug. So, it is imperative to always choose a partner who understands you and gives you superior customer service.
When it comes to customer support, you want someone who can stick by you when things go rough. It is essential to ensure your software partner provides enough after-sales service along with access to their technical staff for future assistance. In fact, maintenance, updates, and bug fixes should all be included under support. Therefore, a business leader should always ask the following questions:
What kind of support do they offer?
Who answers the phone?
What does their support structure look like?
How do you engage?
How do they charge?
After you meet the sales team, make sure you also get to know the support team.
Innovation is Key When it Comes to Software Partnerships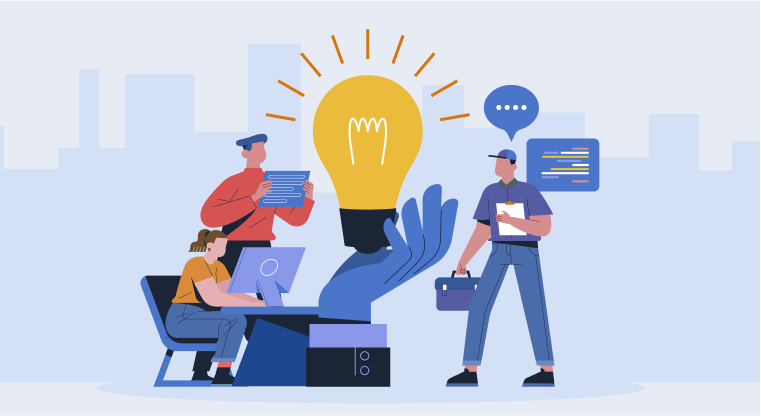 There are thousands of software options available for your business needs. Technology is rapidly advancing, resulting in new experiences and increased demand. The right software partner will innovate quickly and stay up to date with the latest technological trends to help your business take advantage of the opportunities that the digital economy presents. Their goal should be to deliver reliable and integrated capabilities for high-value process automation, efficiency, and comprehensive data analysis features, allowing your business to put knowledge into action. Innovative partners are an essential aspect of the company's success because they help achieve worldwide visibility, growth, and long-term success.
Would you like to grow your busisness with the right technology enablers? Sign Up 14 Day Trail
The ideal business software partner can provide end-to-end, integrated, personalized, innovative experiences based on a deep understanding of your business needs, not just point solutions. Meeting these expectations necessitates a thorough awareness of the dynamic and ever-changing environment of your corporate goals and the issues you face.
Conclusion
Selecting one among the countless software development partners can be challenging. It would be best to consider various factors to make an informed decision. It is essential to start with a broad set of functional criteria that suit your needs and business goals. Choosing a business software partner that can improve your firm is critical. Fortunately, the criteria outlined above can assist you in making a choice that can result in long-term cooperation, which in turn can help you achieve your business objectives.
To make this easier, you can choose 500apps, which offers a broad selection of applications that you can integrate into your business to help you become more productive and manage your tasks efficiently. All things considered, 500app's cloud-hosted software solution would be your best bet if you want to take your business to the next level.
Why Choose 500apps?
#1
All-in-One Suite with more than 50 apps
#2
Everything you need today and in the future for all departments
#3
Unbelievable value - the lowest pricing you will ever find
#4
Hosted in 6 locations for compliance and blazing speeds
#5
24/5 Support - FREE chat, email and phone
#6
Uncapped features - limits you will never reach humanly
#7
Managed and maintained everyday by a dedicated team
#8
No downtime - comes with a 99.9% uptime guarantee
#9
Supports a number of international languages
#10
We've everything covered - 90k+ trust us with their business
Join the SaaS Revolution
All-in-One Suite of 50 apps

Unbelievable pricing - $14.99/user

24/5 Chat, Phone and Email Support