Automate HR Processes and Improve Efficiency with HRMS Software
Today's workplace is complex and fast-paced, requiring organizations to keep up with an ever-changing landscape. To stay ahead of the competition, companies must strive for efficiency in any way they can. One key area businesses often overlook when it comes to streamlining processes is Human Resources (HR). HRMS software offers the perfect solution for automating tedious tasks, allowing HR departments to focus on more important matters. So, we will explore how such technology can be used to improve efficiency and optimize HR operations.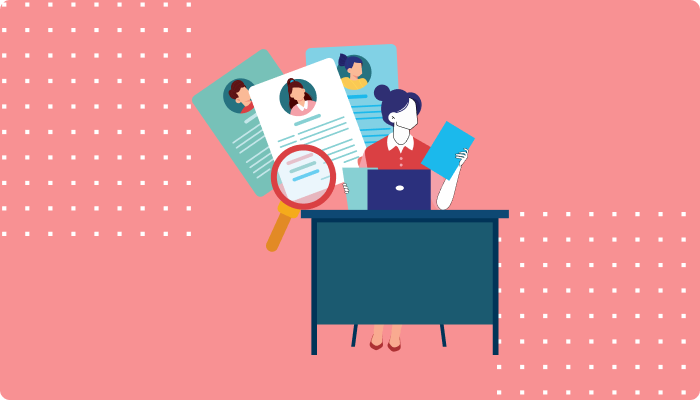 By using cutting-edge technology, modern businesses can automate mundane activities within their human resources department. This allows them to free up time and resources, which can then be devoted to other improvement areas. With automated features like employee onboarding, attendance tracking, payroll processing and benefits management all being handled by one system - productivity levels soar while costs plummet.
How Can Automating HRMS software Improve Efficiency?
Automating HR processes with an HRMS software solution can benefit organizations. By automating manual tasks, companies can streamline operations, increase accuracy and reduce costs associated with human error. This ultimately leads to improved efficiency in the workplace.
An HRMS software helps automate tedious, time-consuming activities such as onboarding new employees, tracking employee absences and managing payrolls. It also features tools for generating reports that give insights into your workforce's performance at any given moment. With this information, businesses can make better decisions regarding their personnel needs and ensure they meet all legal requirements when handling employee data. All these functions help save time and money while improving operational efficiency within the organization.
HRMS software has many advantages when trying to improve organizational efficiency by automating HR processes. From reducing paperwork associated with hiring new staff members or processing payrolls to providing detailed analytics on workforce performance – implementing this type of technology can be highly beneficial for businesses looking to increase productivity and optimize their resources more effectively.
6 Benefits of an HRMS Software
HRMS software is essential for streamlining and automating complex HR processes. It offers numerous benefits to businesses of all sizes, from small startups to large enterprises. Here are six key benefits of using an HRMS platform:
Automation of HR Administrative Tasks
HR management system software has revolutionized the way HR administrative tasks are automated. From keeping track of employee data to streamlining recruitment processes, an HRMS can do it all while improving efficiency and saving time. With HRSprout, businesses can automate tedious manual tasks like tracking vacation requests or distributing onboarding documents from a single dashboard.
This automation simplifies complex processes such as background checks, payroll processing, and performance reviews, reducing the need for manual intervention in mundane tasks and freeing up resources for other important activities. The software also gives managers greater visibility into their team's progress with real-time updates on project status. This ensures that teams remain productive and that goals are met more quickly than ever.
Increased Efficiency
Increased efficiency is achievable with online HRMS software. With HRSprout, it's possible to automate tedious HR tasks like employee onboarding and offboarding that would otherwise take hours of manual work per day. This saves businesses valuable time, allowing them to focus on more important activities such as strategic planning or improving processes. The software can also help managers keep track of employees' records and easily access relevant information at the click of a button.
Not only does automated HR save time, but it also reduces errors due to human input. For example, when manually entering data into an Excel spreadsheet, there is potential typos and mistakes, which could lead to incorrect calculations or miscommunication between departments and management teams. Online HRMS software eliminates this risk and ensures accuracy across all areas of operations.
Improved Decision Making
Making the right decisions is a key part of successful HR management. With the best HRMS software, this becomes easier than ever before. HRSprout provides an array of features that help simplify decision making processes and ensure that your organization's HR operations are running at peak efficiency.
Enhanced Employee Engagement
Enhanced employee engagement is one of the major benefits of using HRMS software. With cloud-based HRMS solutions, you can easily provide employees with access to relevant information and resources at any time from anywhere. This helps them stay engaged in the workplace by giving them easy access to important documents such as payroll records or performance reviews. Here are three key reasons why HRMS software improves employee engagement:
Easier communication: Cloud-based HRMS software provides an efficient platform for managers and team members to communicate more effectively about projects and tasks.

Improved feedback opportunities: Employees receive timely feedback and support on their work, encouraging greater job satisfaction and improved morale.

Streamlined processes: Automated workflows within HRMS software help streamline mundane administrative processes so that employees can focus on higher-value activities that contribute directly to business growth.
In short, implementing a cloud-based HRMS solution supports better decision-making and leads to enhanced employee engagement across the organization. It's no wonder why organizations have been investing heavily in this technology over recent years!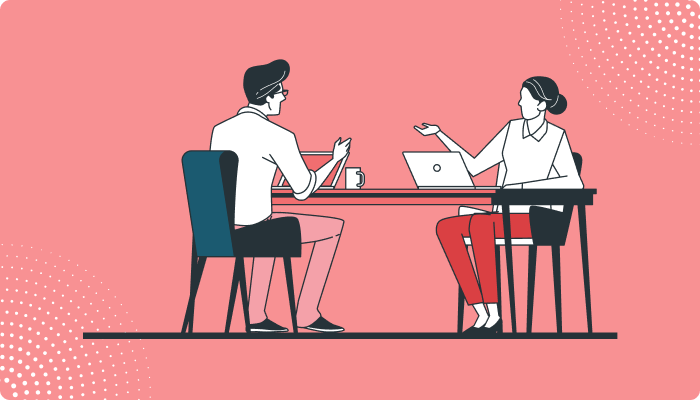 Better Compliance
When it comes to human resource management, compliance is key. With HRSprout, organizations can ensure that all of their HR processes comply with the latest regulations and laws. This means no more worrying about costly mistakes or fines for non-compliance. HRSprout helps ensure everyone's always on the same page.
In addition, HRSprout makes tracking employee information easier than ever before. Employers can keep up-to-date records of performance reviews, disciplinary actions, and training credentials without any hassle. Plus, they'll have quick access to critical documents like contracts and forms right when needed. Employees also benefit from this streamlined process as they can quickly find essential documents whenever necessary. Streamlining your compliance efforts with HRSprout results in improved efficiency and fewer headaches throughout your organization.
Cost Savings
Companies looking to reduce costs while automating their HR processes and improving efficiency can turn to HRMS software solutions like HRSPROUT. This comprehensive platform offers a multitude of features that enable cost savings, improved compliance and document management:
All-in-one solution for tracking employee hours and managing payrolls with ease.

Automatically calculates and simplifies document management tasks.

Ensures accurate data entry, reducing human input errors.

Saves on administrative expenses.

Documents stored online, easily accessible anytime, anywhere.

Streamlined system leads to cost savings.
Using HRsprout, companies can enjoy the benefits including automated payroll processing, easier access to documents and fewer errors leading to cost savings. For businesses seeking to improve efficiencies related to their HR operations while achieving cost savings, HRsprout is a reliable option worth considering.
How to Choose the Right HRMS Software for Your Business?
Choosing the right HRMS software for your business can be daunting. With so many options available, it is important to research and make an informed decision. Ultimately, you want a cost-effective, easy-to-use system tailored to your company's needs. Here are some tips to help you identify the best HRMS system for your business:
Identify your core goals: What problems are you facing regarding HR processes? Are there any areas that need improvement? Understanding what issues need solutions will help narrow down which type of software will work best for you.

Research different systems: Once you have identified your objectives, start researching various HRMS software providers and compare their features against each other. This way, you can decide on the one with the most useful features at an affordable price point.

Reach out for demos: Don't rely on reviews or customer testimonials. Request a demo from the provider to better understand how the platform works and if it would fit your business operations.

Factor in scalability & integrations: Make sure to consider whether the software has the potential to grow alongside your organization and its ability to integrate with existing tools like payroll or accounting systems already used by your team.

Get feedback from users: Ask current customers about their experience using the product and ask questions about technical support response times or customer service satisfaction levels before making a purchase decision. In addition to these points, don't forget that customer support should also play an integral role when selecting a suitable HRMS system for your business. A good vendor should be able to provide helpful advice throughout implementation and answer any queries quickly when needed!
Get started with the leading HRMS Software today! Sign Up 14 Day Trial
Conclusion
The key takeaway from this article is that HRMS software can be an incredibly useful tool for streamlining and automating your HR processes. It improves efficiency, enhances decision-making, enables better compliance and employee engagement, and provides cost savings. By selecting the right HRMS software to fit their business needs and goals, employers can ensure they get the most out of the technology available.
When choosing an HRMS software solution, it's important to consider how much automation you need and what features the system offers in reporting capabilities, analytics tools, data security measures, etc. Budgeting should also be considered when comparing different products on the market. Make sure to do plenty of research before investing in a particular product to determine whether or not it will deliver the results you expect.
Why Choose 500apps?
#1
All-in-One Suite with more than 50 apps
#2
Everything you need today and in the future for all departments
#3
Unbelievable value - the lowest pricing you will ever find
#4
Hosted in 6 locations for compliance and blazing speeds
#5
24/5 Support - FREE chat, email and phone
#6
Uncapped features - limits you will never reach humanly
#7
Managed and maintained everyday by a dedicated team
#8
No downtime - comes with a 99.9% uptime guarantee
#9
Supports a number of international languages
#10
We've everything covered - 90k+ trust us with their business
Join the SaaS Revolution
All-in-One Suite of 50 apps

Unbelievable pricing - $14.99/user

24/5 Chat, Phone and Email Support