9 Tips to Design an Email Marketing Template that Boosts Engagement
Email marketing is an essential tool for businesses to reach their target audiences and stay top of mind. With the right design, your email template can greatly impact open rates and reader engagement.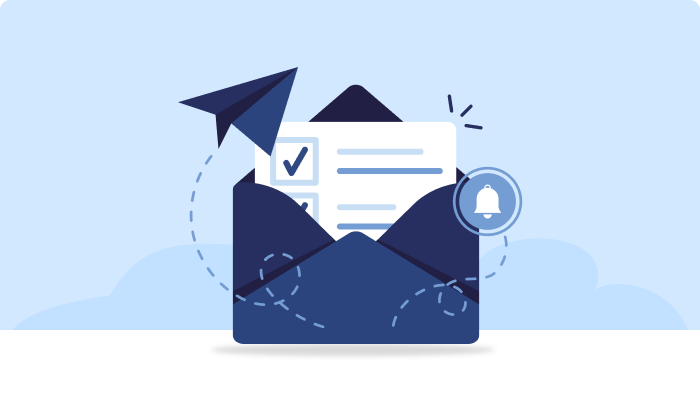 In this article, we'll discuss 9 tips that you should use when designing an email marketing template to ensure maximum engagement from your readers. From picking the perfect color palette to creating subject lines that stand out, these tips will help you create templates that are sure to boost engagement with every send.
By following our 9 simple yet effective tips, you'll be well on your way to crafting beautiful emails that get read! Keep reading to discover how you can take your email templates to the next level and drive more engagement than ever before.
Why Use Email Marketing for Your Company
Email marketing is an incredibly effective way for businesses to reach their customers and promote their products or services. It's no surprise that it has quickly become a popular marketing tool. With the help of personalization tools, software, and free email templates for Gmail, companies can easily create emails that are tailored to specific customer needs and interests – all while saving time and money.
Personalization enables marketers to craft messages that speak directly to each individual recipient; this helps build stronger relationships with them. When used correctly, personalized emails perform far better in terms of click-through rates than non-personalized ones. Additionally, there are plenty of free email marketing templates available online which makes it easier for small businesses to create professional looking emails without spending too much on design costs.
By taking advantage of these resources, businesses can create successful campaigns that engage their audience and increase conversions. Email marketing is powerful when done right – so why not make sure your company does just that?
Essential Components of an Email Marketing Template
When it comes to email marketing, the right template is essential for enhancing engagement. Certain components should be included in any effective email marketing template, such as personalize.cc's countdown mail feature. This can help grab and hold a subscriber's attention throughout their journey with your brand.
First off, consider incorporating visuals into your email design. Great images or videos relevant to your campaign's message will draw people in and make them more likely to click on links within the email body. Additionally, including interactive elements like an embedded quiz or poll gives readers something fun and engaging to interact with.
Finally, segmenting your list by interests can also give insight into what emails resonate best with each group. That way, you can create different versions of templates tailored specifically for those segments and send out content that resonates more strongly than generic campaigns sent out to everyone on your mailing list. Personalizing emails using data gathered from past interactions between subscribers and your business helps increase open rates too!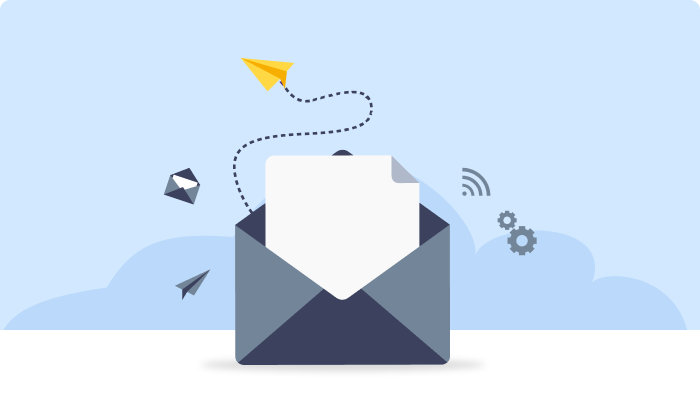 The Do's and Don'ts of Email Marketing Template Design
When it comes to email marketing template design, there are a few key do's and don'ts that need to be considered.
Do's
Ensure legibility by using large fonts in the body of your text
Make sure there are plenty of white spaces in between content blocks
Use visuals to draw the reader's attention, such as images, videos, GIFs and CTA buttons
Keep the content concise – readers don't have time to read long paragraphs
Don't forget to include a clear call-to-action
Test and optimize your template for different devices and email clients
In addition, incorporating visuals into your emails will help attract attention from potential customers. Images should be used strategically as they can draw people's eyes towards key points or offers within your message. Use CTAs (calls-to-action) effectively throughout the email these prompts should inspire users to click through and explore more about your product or services. Lastly, make sure the layout is responsive across all devices including mobile phones and tablets; this will allow visitors to access your content on any device which increases customer engagement levels significantly.
Don'ts
Do not use too many colours or images
Avoid using fonts that are difficult to read or very small in size
Opt for something easier on the eyes such as Arial or Times New Roman
Keep the layout simple, with no extra spacing between elements
Avoid having too much white space as it can make your newsletter appear empty and unappealing
It is also important to remember that you should never include any content which could be considered spammy or inappropriate - this will only put off potential customers from engaging with your brand. Furthermore, ensure you always double-check all of your spelling and grammar before sending out your emails; even one mistake can reflect poorly on your business and damage its credibility.
Remember, it's essential to ensure your emails look professional – this will help make sure they stand out from the competition. To get the best results, use the best email marketing templates free available online or create one yourself using personalize.cc. Also, when designing an email marketing template it is essential that you take into account who the target audience is and tailor it accordingly so they feel like their personal interests have been taken into consideration. This way you stand a better chance of encouraging them to click through to the website and ultimately generate more traffic for your company.
Get started with the leading Email Marketing Template today! Sign Up 14 Day Trial
9 Tips for Creating an Engaging Email Marketing Template
When it comes to email marketing, the design of your template plays a huge role in engaging potential customers. Taking the time to craft an effective template can really pay off when it comes to boosting engagement. Here are 9 tips for creating an engaging email marketing template:
Keep It Short and Concise
When it comes to designing an email marketing template that boosts engagement, keeping the content short and concise is key. Brevity not only helps ensure readers don't lose interest mid-way through, but also makes your message stand out in a crowded inbox. Here are three tips for creating successful emails:
First, make sure you have a clear objective before sending out the mailer. Determine what action you want recipients to take after reading your email (e.g., purchase a product or sign up for a service). Using personalize.cc can help create tailored messages based on individual preferences so that customers feel valued and engaged with your brand.
Next, focus on having one call-to-action per message. This helps direct customer attention to the most important topic of discussion without confusing them with multiple offers or promotions. And finally, keep sentences and paragraphs brief – no longer than two lines each! Doing this will allow readers to quickly scan messages for relevant information while still delivering valuable insights about your brand or product(s).
By following these steps, you'll be well on your way towards crafting engaging emails that capture customer attention and result in higher open rates and conversions!
Use Professional Design Elements
When it comes to designing an email marketing template, using professional design elements is key. Incorporating these elements into the template can help boost customer engagement and create a sense of trust in your brand. Here are some tips for adding professional design elements:
Firstly, consider how you want to organize the information within your message. Use bullet points and concise language to ensure readers understand what they're seeing without having to read too much content. Additionally, make sure that all text is easy-to-read and organized logically; this will keep people engaged with your messaging and avoid confusion.
Secondly, incorporate visuals into your emails whenever possible. Images or videos can draw attention to important features while also making the overall look more attractive. However, be mindful not to overdo it – if there's too much going on in one-page people may become overwhelmed and lose interest fast!
Finally, personalization is essential when it comes to email marketing templates – no two audiences are exactly alike so why should their email messages be? By leveraging personalize.cc tools you can tailor each message based on reader preferences or prior interactions with your brand. This way, readers don't feel like just another number but rather part of something special!
Incorporate Visuals
When it comes to making an email marketing template that boosts engagement, visuals can be key. Incorporating high-quality images and graphics into the body of your emails is sure to grab readers' attention. Plus, visuals allow you to get across a concept or message quickly. Here are some tips for incorporating visuals:
Utilize eye-catching photography: choose photos with bright colors and interesting compositions that will draw readers in.
Use logos/icons/illustrations: these types of visuals convey information more efficiently than text alone. Consider creating custom illustrations or utilizing icons from sites like personalize.cc.
Include charts & graphs: if you need to convey numerical data, using charts is a great way to do it visually rather than cluttering up your design with numbers and statistics.
Including visual elements in your email designs can help further engage readers and encourage them to take action on whatever offer or goal you have in mind for your campaign!
Use The Right Content
When it comes to designing an email marketing template that boosts engagement, content is key. Whether you are creating a newsletter or selling products and services, the right content can make all the difference in how well your emails perform.
One way to ensure that your emails have effective content is to use bullet points. This allows readers to quickly find what they're looking for without having to read through large blocks of text. Additionally, using personalized copy tailored for each user can be highly beneficial; personalize.cc provides this service with ease.
Overall, incorporating the right type of content into your email marketing templates will help boost audience engagement and keep them coming back for more! Content should always remain pertinent and engaging - by keeping these things in mind when crafting your message, you'll be sure to see successful results from your campaigns.
Segment Your Audience
Segmenting your audience is essential for successful email marketing. You can create more relevant content and increase engagement by targeting smaller groups of customers who have similar interests, behaviours or demographics. This will give you the opportunity to personalize each message, ensuring it appeals to their individual needs and wants.
Here Are a Few Tips on How to Segment Your Audience:
Analyze customer data: Use survey results, demographic information, purchase history and other key metrics to classify prospects into different user segments.
Create personalized messages: Incorporate personalized elements in emails, such as names, locations and language preferences based on user segmentation. Leverage features like Personalize.cc, which make this process easier than ever before!
Optimize campaigns: Monitor performance metrics across all segments so you can adjust future campaigns accordingly.
By using these tactics to better understand your target market, you'll be able to send out an email campaign that resonates with them on a deeper level – resulting in higher click-through rates and improved conversions down the line!
Personalize Your Messages
Personalizing your messages is key to increasing engagement with your email marketing campaigns. It can help you build trust and increase customer loyalty. By personalizing, it allows you to tailor each message specifically for different segments of your audience. Here are a few tips on how to get started:
Create personalized subject lines: Your email's subject line should be engaging yet succinct; make sure the message stands out from other emails in someone's inbox by including their name or an interesting fact about them that you know.
Send segmented emails: Don't send out one generic email to all customers, instead, use personalize.cc to create customized versions tailored towards different groups within your audience based on things like age, gender and location etc.
Include dynamic content: Personalized images, videos and CTAs (calls-to-action) in emails can enhance the reader's experience and improve engagement levels. You could even include recommendations based on previous purchases or interests, showing customers that you know them well.
Measure success: Use analytics tools such as Google Analytics to measure clicks, opens and conversions; this will allow you to understand what resonates best with users so that future campaigns can be adjusted accordingly for maximum effect!
By incorporating these suggestions into your strategy, you'll be able to better connect with people through more meaningful conversations resulting in increased sales and higher levels of satisfaction amongst existing customers too!
Optimize Your Subject Line
Optimizing your subject line when designing an email marketing template is essential for boosting engagement. It's an important part of the message that can entice readers to open and read it. To make sure you're getting the best results from your subject line, there are some key elements to keep in mind.
First off, you want to write a short yet descriptive headline that quickly summarizes what the content of the email is about. Using bullet points makes this easier to understand at a glance and helps draw people's attention. Additionally, including personalize.cc can help ensure your messages stand out even more by adding data-driven personalized touches like inserting someone's first name into the subject line or tailoring it based on their past purchases or interactions with your brand.
By putting these strategies into action when crafting your subject lines, you'll be able to create emails that get opened and read more often–and ultimately lead to increased engagement with your business!
Create An Engaging Call To Action
Creating an engaging call to action is essential for boosting engagement when designing an email marketing template. An effective CTA should be succinct and directly relate to the message of the email. It's also important that your CTA stands out among other elements in your template. Here are some tips on how to create a compelling one:
First, make sure it's clear and direct; avoid using vague language or phrases like "click here" as they can lead to confusion. Instead, use action-oriented words such as "sign up now" or "start saving today". Secondly, personalize your CTA by including names and customizing texts with personalize.cc. This will help you create more personalized messages that resonate better with readers. Finally, write your CTAs in bullet points so they're easier to read at a glance and stand out from other content blocks within the template.
By following these guidelines when designing your email marketing templates, you'll be able to craft CTAs that capture attention and boost reader engagement.
Utilize Automation
Utilizing automation is important in creating an effective email marketing template that'll boost engagement. Automation doesn't just make the process easier and faster, but it also ensures consistency across emails. Here are a few ways to use automation in your email marketing:
First, you should consider setting up automated response messages for customer inquiries or requests. This can be anything from a simple thank-you message after someone subscribes to more detailed responses like account updates or order confirmations. You can set these up with personalize.cc, so they're automatically sent out when certain conditions are met.
Another great way to use automation is by segmenting your list into specific categories based on customer interests or behaviour. That way, you can deliver tailored content to each group of people instead of having one generic message go out to everyone - this helps build relationships and trust while increasing conversions too! And plenty of tools are available that let you easily manage complex campaigns without any technical knowledge required; personalize.cc being one such example.
So if you want your email marketing efforts to really pay off, remember to use automation! It's far more efficient than manually handling all aspects of running an email campaign and will help you create better experiences for your subscribers as well as increase overall engagement rates over time.
Conclusion
In conclusion, email marketing templates are a powerful tool for any business looking to boost their engagement and increase customer loyalty. By following the tips outlined in this article, you will be able to create an effective template that resonates with your target audience. Personalizing messages, optimizing subject lines, and creating engaging calls-to-action are all essential components of successful email campaigns. Additionally, utilizing automation can help streamline processes and keep your customers engaged throughout the customer journey. As long as businesses continue to focus on crafting quality content tailored to their audience's needs, they should have no problem driving higher levels of engagement through email marketing efforts.
Why Choose 500apps?
#1
All-in-One Suite with more than 50 apps
#2
Everything you need today and in the future for all departments
#3
Unbelievable value - the lowest pricing you will ever find
#4
Hosted in 6 locations for compliance and blazing speeds
#5
24/5 Support - FREE chat, email and phone
#6
Uncapped features - limits you will never reach humanly
#7
Managed and maintained everyday by a dedicated team
#8
No downtime - comes with a 99.9% uptime guarantee
#9
Supports a number of international languages
#10
We've everything covered - 90k+ trust us with their business
Join the SaaS Revolution
All-in-One Suite of 50 apps

Unbelievable pricing - $14.99/user

24/5 Chat, Phone and Email Support