7 Ways in Which Notification Popups Can Be Used to Boost Engagement
We live in a world where notifications are everywhere; they pop up on our phones, computers and even TVs. But how can you use them to boost engagement? We all know that engaging with customers is the key to success, but what steps should we take? Here, we'll explore seven ways notification popups can increase engagement and keep your customers coming back for more. From simple reminders to tailored messages, find out which methods will work best for your business.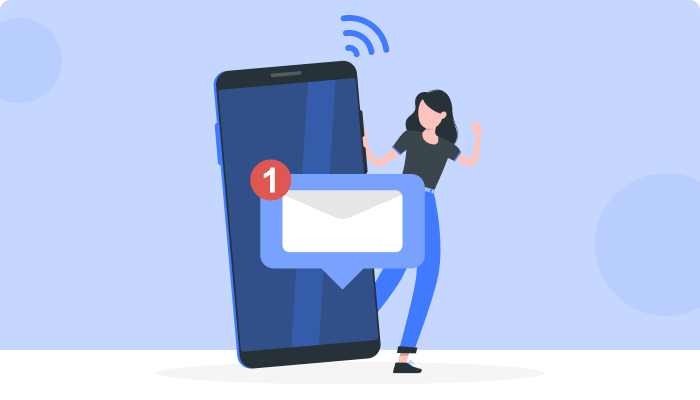 Discovering the right balance between intrusive and informative can seem daunting - especially when there's so much at stake! However, you'll soon have the tools needed to capture their attention and drive loyalty by investing time into understanding customer preferences and creating an effective strategy. So let's get started!
How Does Popups Help in Sharing Relevant Information with the User?
Notifications are an effective way of informing users about relevant updates. They can share information through mobile push notifications and push messages. This helps direct attention towards the app, boosting user engagement in the long run.
Ensure notification popups are tailored to the target audience.
Send notifications with genuine value, such as discounts, special offers or new features.
Use personalization to create a stronger customer connection by sending notifications based on their interests and preferences.
This makes it easier for businesses to inform users quickly about changes and updates, encouraging them to engage with the brand more often. It also allows brands to stay at the forefront of their customer's minds, which could drive sales, conversions and loyalty over time.
5 Tricks in Which a Notification Popup Can Be Used to Increase Conversion Rates
Notification popups are a great way to boost user engagement and increase conversion rates. By leveraging the right push notification tool, you can create chrome notifications that will grab your user's attention instantly. Here are 5 tricks to make sure your popup captures the most conversions: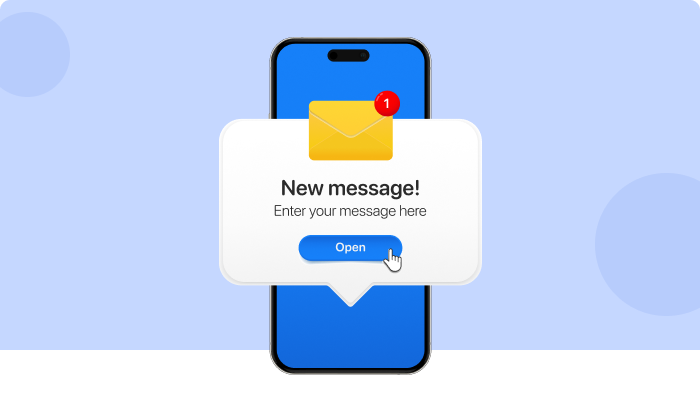 Offer Limited-Time Discounts
Notification popups are a great way to boost engagement with your customers. Chrome pop-up notifications can be used as an effective marketing tool, offering limited-time discounts and alerting users of new products or services. This type of popup creates urgency by prompting the user to take advantage of the deal before it expires.
Display Reviews and Testimonials
Pop-up notifications can be a great way for teams to display reviews and testimonials. For example, companies like Gmail can include pop-up notifications showing customer feedback about their service. This not only boosts engagement with users by providing real-time evidence of the quality of their product or service but also helps build trust in potential customers considering using their services.
Highlight New Products
Highlighting new products through notification popups is another way to boost engagement. Companies can use this strategy by creating drip campaigns and sending relevant messages about their latest offerings. This will ensure a steady stream of customers interested in the company's newest products while increasing customer retention.
Here are some additional benefits of highlighting new products via notification pop-ups:
Increased Visibility: Notifications act as reminders for customers browsing different apps or websites, increasing visibility and awareness of the company's products.
Improved Brand Loyalty: A well-timed announcement can help strengthen the company's and its customers' relationship by making them feel valued and appreciated.
Enhanced Engagement Levels: Customers get more engaged when something exciting happens, like a new product launch or promotion. By promoting these events via push notifications, companies can drive higher engagement levels from existing and potential users.
Notification pop-ups offer an effective way for businesses to stay top-of-mind with their loyal followers while engagingly introducing their newest items.
Feature Upsell and Cross-Sell Offers
Notification popups are a great way to feature upsell and cross-sell offers. These offer customers the chance to purchase related products or services at discounted prices, providing an opportunity for increased revenue. Through notification popups, businesses can showcase these options in an unobtrusive manner that doesn't disrupt the customer experience yet still allows them to take advantage of any potential savings.
Feature Cart Abandonment Reminders
Cart abandonment reminders can be a great way to boost user engagement. Through push notifications, businesses can remind users of products or services they've added to their cart but haven't purchased. With the help of PushNinja, it's easy for companies to set up personalized reminders and send them out immediately when customers abandon their carts.
7 Ways through Which Notification Popups Lead to Higher Engagement
Notification popups are a great way to increase engagement on websites and in apps. They can be used to inform users about new features, discounts, special offers, or even upcoming events. By utilizing notification popups strategically, companies can bring more traffic and attention to their products and services. Here are seven ways through which notification popups lead to higher engagement: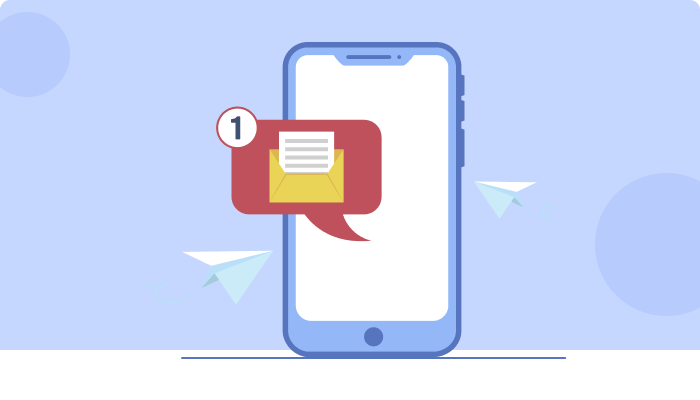 Increase Reach And Visibility: Notification popups are a great way to increase reach and visibility. They can draw attention to your website or app while providing users with timely updates on your services. Using tools such as PushNinja allows you to customise the notification's content, making it more relevant for each user.
Increase Conversion Rates: Increasing conversion rates is a great place to start when it comes to boosting engagement. PushNinja can be a powerful tool for driving conversions by sending timely and relevant notifications. These notifications can be personalized based on user preferences, incentivising users to take action and turn into customers.
Increase Customer Loyalty: Notification popups are an effective way to boost customer engagement and loyalty. With the right tools, such as PushNinja, businesses can create targeted notifications that will keep customers informed and engaged with their product or service.
Create Urgency: Creating urgency with notifications is a great way to boost engagement. By using notification popups, businesses can create a sense of immediacy that drives customers to act quickly. For example, PushNinja offers customizable timing settings for each campaign, so marketers can ensure messages appear exactly when they need them to.
Additionally, push notifications are an effective tool for increasing user loyalty. They remind customers about upcoming deals and products before anyone else, meaning brands have an opportunity to foster true customer relationships through timely communication. With PushNinja's advanced targeting options, companies can tailor their campaigns to reach the right people at the right time to maximize conversions.
Generate Leads: Generating leads is a great way to use notification popups. By utilizing PushNinja, you can create forms that capture user information, which helps create an email list or other database types. This data can then be used for marketing purposes and help increase engagement with existing customers and target potential new ones.
It's important to keep the form short and sweet so users don't get overwhelmed by too many questions. Additionally, having a clear call-to-action encourages people to give their information willingly, ensuring they know exactly what will happen when they submit it (i.e., receiving discounts, notifications etc.). With these strategies in place, companies can benefit from increased customer retention and lead generation through the use of notification popups powered by PushNinja.
Improve Customer Experience: Notification popups are an effective way to improve customer experience. When used strategically, they can help businesses engage with their customers in a meaningful and timely manner. Pushninja is an excellent tool for implementing notification popups that enable businesses to reach the right people at the right time.
With Pushninja, companies can create customised notifications tailored to each user's needs. This allows them to offer personalized experiences that build loyalty and trust between them and their customers. These types of engagement techniques can be beneficial when it comes to boosting conversion rates and increasing customer satisfaction. Furthermore, using Pushninja also gives businesses access to valuable analytics that can provide insight into how users interact with their products or services, allowing them to make informed decisions on optimising their customer engagements going forward.


Get started with the leading Notification Popup today!
Sign Up 14 Day Trial
Boost Retention: When it comes to engaging with customers, retention is paramount. With the help of PushNinja, businesses can leverage notification popups as a powerful tool to boost customer loyalty and enhance user experience. Notification pop-ups allow companies to send timely reminders about upcoming events or sales promotions directly to their customers' devices. This keeps users up-to-date on what's happening in your business, making them more likely to keep coming back for more. You can increase engagement levels and ultimately improve your bottom line by using personalized messages and targeted campaigns tailored specifically towards each customer segment. Additionally, by utilizing analytics from PushNinja, businesses can monitor how successful their notifications are so they can adjust accordingly for future campaigns.
Conclusion
Notification popups can be a great tool to boost user engagement and conversion rates. By offering limited-time discounts, displaying reviews and testimonials, highlighting new products, creating urgency and generating leads, businesses can quickly capture attention and increase conversions. Additionally, improving customer experience through personalized notifications and providing timely updates on order status or promotional offers, will help retain customers for longer periods. When used wisely with the right tools, such as PushNinja, notification popups can engage your users more effectively than ever before.
By using these strategies consistently, you will see improvements in website traffic, sales figures and overall user experience. Moreover, since most modern websites use some form of notifications today, it's important to ensure that yours stand out from the competition by leveraging powerful features like segmentation targeting based on user behavior or location-based messaging.
In conclusion, there are many ways in which notification popups can be used to improve engagement and maximize ROI when used correctly. Utilizing different tactics such as creating urgency, displaying reviews & testimonials or offering limited-time discounts along with tools like PushNinja will enable businesses to get the best results possible from their popup campaigns, ultimately driving better customer retention rates across all channels.
Why Choose 500apps?
#1
All-in-One Suite with more than 50 apps
#2
Everything you need today and in the future for all departments
#3
Unbelievable value - the lowest pricing you will ever find
#4
Hosted in 6 locations for compliance and blazing speeds
#5
24/5 Support - FREE chat, email and phone
#6
Uncapped features - limits you will never reach humanly
#7
Managed and maintained everyday by a dedicated team
#8
No downtime - comes with a 99.9% uptime guarantee
#9
Supports a number of international languages
#10
We've everything covered - 90k+ trust us with their business
Join the SaaS Revolution
All-in-One Suite of 50 apps

Unbelievable pricing - $14.99/user

24/5 Chat, Phone and Email Support