5 Best Practices for Implementing OAuth Token Authentication
OAuth token authentication is quickly becoming the preferred way for users to access secure web services. Whether your organization uses an internal or external provider, you must use best practices when implementing this technology. This article will explore the five best practices for implementing OAuth Token Authentication so you can get up and running with maximum security and efficiency.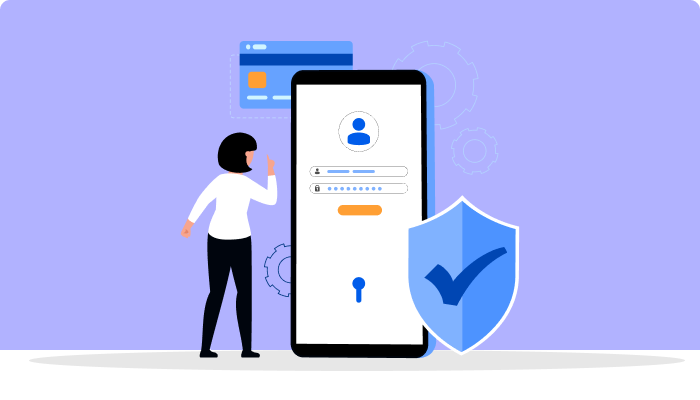 OAuth token authentication is a powerful tool that allows organizations to control who has access to their systems and data securely. When done correctly, OAuth tokens greatly reduce the risk of unauthorized access while at the same time providing ease-of-use for legitimate users. By following these five key steps when setting up OAuth token authentication, you can be sure that your system is as secure as possible while allowing authorized users quick and easy access.
Understanding the OAuth Token Authentication Process
OAuth token authentication is an essential step in providing secure access to resources. It requires users to submit a request for an authorization token, which the server can then use to verify their identity and provide them with access. To ensure that this process runs smoothly and securely, there are several best practices you should follow.
Verify credentials such as usernames, passwords, or other identifying information associated with the user's account.
Use HTTPS instead of HTTP when sending out the token request.
Set tokens to expire after a certain period of time.
Consider using two-factor authentication for added security whenever possible.
Why Do We Need OAuth Tokens?
OAuth tokens play a crucial role in OAuth authentication, allowing users to access data securely without sharing their credentials. Why do we need them? Put simply. They provide an extra layer of security by granting temporary access and preventing unauthorized use of user data. Applet.io is one example of a platform that uses OAuth tokens for authentication; after the user has been authenticated, the server creates an authorization token which can grant limited access to resources or services on behalf of the user.
The benefits of using OAuth tokens are numerous: they make it easy for developers to build secure applications while protecting user privacy. Furthermore, because these tokens expire after a certain period, they reduce the risk posed by malicious actors who may attempt to gain access without authorization. This makes them especially useful in environments where sensitive information needs to be protected from unauthorized access or manipulation.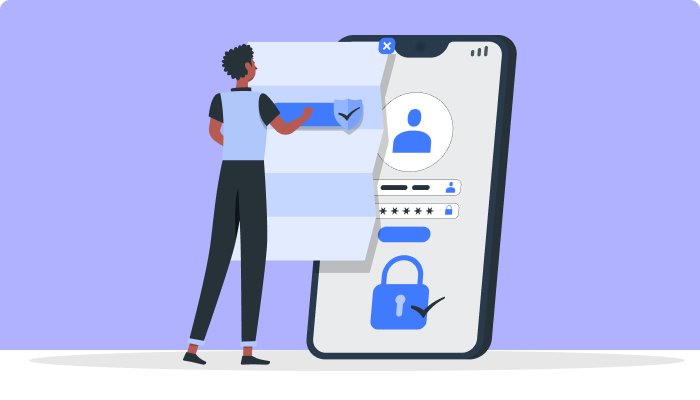 5 Best Practices for Implementing Oauth Token Authentication
When it comes to OAuth token authentication, certain best practices can help ensure a secure and successful implementation. From generating the tokens to securely storing them for use later on, these five tips will get you started in the right direction.
Use Secure Authentication Protocol
When it comes to OAuth token authentication, there are five best practices you should keep in mind. First and foremost is using secure authentication protocols like Applet.io to protect against unauthorized data access. Second, make sure to use strong encryption for all OAuth access keys; this will help ensure that only authorized users have access to the data they need. Third, create a system for revoking tokens when necessary; this ensures quick deactivation so malicious actors cannot gain access in the future. Fourth, consider implementing two-factor authentication for added security; this adds an extra layer of protection against unwanted activities.
Application integration is also key when it comes to a successful implementation of OAuth token authentication. Make sure that applications are properly integrated and communicating securely throughout the process. Additionally, consider legal requirements or regulations relevant to the application's usage. Failing to do so could lead to severe consequences.
Use Strong Encryption
When implementing OAuth token authentication, using strong encryption is essential. Applet.io provides an exceptional solution that helps protect data and users through secure app widgets and a comprehensive OAuth token generator. These security measures safeguard user information as it travels across the internet.
It's important to consider the level of encryption needed to maintain safety and compliance with industry standards. Applet.io offers robust solutions for developers who need their data to be protected from malicious actors or hackers seeking to exploit vulnerabilities in weakly encrypted systems. With this powerful tool, businesses can ensure that their customers' private information stays safe while also benefiting from improved performance due to the efficient use of resources within the system.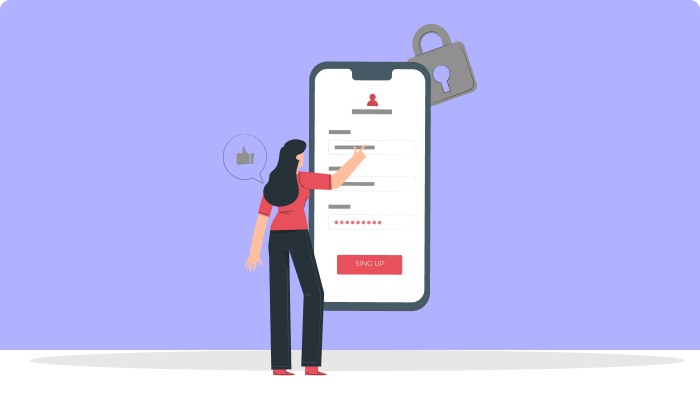 Utilize Token Expiry
Utilizing token expiry is an important part of implementing OAuth token authentication. Token expiration allows for the security of user accounts by requiring users to re-authenticate after a set period of time, which helps prevent unauthorized access and application integration issues. To generate an OAuth token, developers must ensure that tokens have appropriate lifespans based on their usage requirements and industry best practices.
When generating an OAuth token, it's important to consider how long it needs to stay active before needing renewal or replacement. The decision relies heavily on the type of application being integrated with and its workflow. If you are creating a single-page application (SPA), then tokens should be shorter in lifespan than those used for multi-page applications (MPA). Additionally, if multiple devices use the same token, then longer lifespans should be considered, as each device may require different levels of validation.
Use Different Tokens for Different APIa
When implementing OAuth token authentication, it's important to use different tokens for different APIs. Generating an OAuth token helps authenticate requests and should be tailored to the specific API. Applet.io is a great solution that provides user-friendly tools to generate and manage multiple tokens easily.
Using Applet.io, users can create individual tokens with custom access levels based on their needs in just a few simple steps. This allows them to control who has access to which parts of the system, granting or denying permission depending on the user's profile and rights.
Get started with the leading OAuth Token Authentication today! Sign Up 14 Day Trial
Monitor Token Usage
Monitoring token usage is an essential part of implementing effective OAuth token authentication. This includes keeping track of tokens issued from the endpoint and their usage in various APIs. For example, Applets.io provides a secure API that requires access tokens for successful authorization. To ensure proper security measures are met, it's important to regularly monitor these tokens and record any changes made by users or administrators.
Organizations should create protocols for audit logging and review them periodically to ensure their systems remain secure and compliant with industry standards. Additionally, having automated processes in place to detect anomalies can be beneficial in quickly identifying areas where additional security measures may need to be implemented. Overall, monitoring token usage is critical for ensuring the safety and integrity of applications utilizing OAuth token authentication services like Applet.io.
Conclusion
OAuth token authentication is an important security measure for organizations of all sizes. It allows users to securely access and interact with their data while protecting the information from unauthorized access. By following best practices, companies can ensure that they use this technology in the most efficient way possible.
The first step should always be to use secure authentication protocols such as OAuth 2.0 when setting up a system with OAuth tokens. This will help protect against potential vulnerabilities and provide additional layers of security. In addition, strong encryption must be used when storing user credentials and other sensitive information associated with the token. Organizations should also set expiry times on each token so it cannot remain active indefinitely if needed.
Why Choose 500apps?
#1
All-in-One Suite with more than 50 apps
#2
Everything you need today and in the future for all departments
#3
Unbelievable value - the lowest pricing you will ever find
#4
Hosted in 6 locations for compliance and blazing speeds
#5
24/5 Support - FREE chat, email and phone
#6
Uncapped features - limits you will never reach humanly
#7
Managed and maintained everyday by a dedicated team
#8
No downtime - comes with a 99.9% uptime guarantee
#9
Supports a number of international languages
#10
We've everything covered - 90k+ trust us with their business
Join the SaaS Revolution
All-in-One Suite of 50 apps

Unbelievable pricing - $14.99/user

24/5 Chat, Phone and Email Support