Web Forms: A Comprehensive Guide
Web forms are an essential part of modern website design. These online tools allow for the easy collection and storage of data, from customer details to survey responses. This comprehensive guide will provide you with all the information you need to create effective web forms that help your business run more smoothly.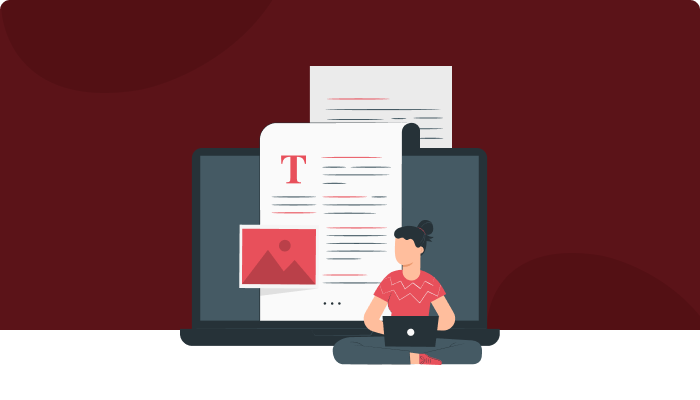 Whether you're a beginner looking to create simple contact or registration forms, or an experienced user wanting greater control over their designs, this guide has something for everyone! By equipping yourself with the right knowledge and skills, you can build powerful yet elegant web forms that make life easier for both you and your users.
What Are Web Forms?
Web forms are an essential part of the web. They're used for everything from ordering goods and services to collecting user data. Web forms can be created using a form builder, which makes them easy to customize and fill out online.
Forms come in all shapes and sizes, including order forms, surveys, polls, contact forms, and more! Each form has its purpose; for example, order forms help customers place orders quickly and easily, while surveys provide valuable information about customer behaviour. Form builders allow users to create custom-made forms that meet their particular needs.
There's no limit to what kind of web form you can build with a form builder; from complex multi-page questionnaires to simple one-off contact boxes, you can make sure your website meets the requirements of visitors and yourself. With a few clicks of the mouse or taps on the keyboard, users will have their customized web forms up and running in no time.
How to Build a Web Form?
Building a web form is an important process for any business or organization. It requires attention to detail and the ability to think critically about how users interact with forms online. With this in mind, let's explore the various ways to build a web form.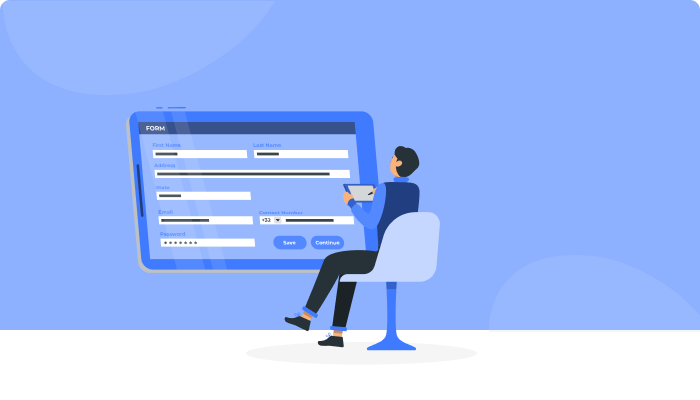 One of the most popular tools used by businesses and organizations today is Forms.io – a survey maker that allows users to create custom surveys and forms quickly and easily. This platform can be used to design detailed questionnaires, registration forms, feedback surveys, customer service requests, and more. It has a drag-and-drop editor that makes creating new forms effortless and offers features like customizable themes, multiple field types (such as checkboxes, radio buttons, dropdowns etc.), reCAPTCHA integration for security purposes, conditional logic capabilities and analytics tracking tools.
The other option available is building a web form from scratch using HTML/CSS coding language. In terms of style customization options, this may offer little flexibility compared to Forms.io; however, if you're looking for something truly unique, this could be the way forward. Additionally, there are many useful resources online, such as tutorials on YouTube, which can help guide aspiring coders through the basics of easily setting up their custom web forms.
In short, when deciding upon the best approach for designing your web form, there are plenty of options- from convenient platforms such as Forms.io to DIY coding solutions via HTML/CSS – so find what works best for you!
Types of Web Forms
Web forms are essential to any website, and understanding the different types is key to creating a successful web form design. There's no one-size-fits-all approach when it comes to designing secure web forms - depending on your needs, you'll have to choose from contact forms, registration forms, surveys or polls, search forms and more.
Contact form: A form used to gather user information, such as their name, email, and message.
Feedback form: A form used to gather feedback or opinions from users.
Survey form: A form used to gather data and insights through questions and answers.
Registration form: A form used to collect information from users to create an account or sign up for a service.
Login form: A form allows users to log in to an existing account.
Choosing the right web form doesn't just affect usability; security is also important. For instance, if you're collecting sensitive data like credit card numbers or passwords through your web form, implementing extra security levels such as captcha verification is highly recommended. Once all factors are considered, you'll have the perfect combination of usability and security for your particular situation.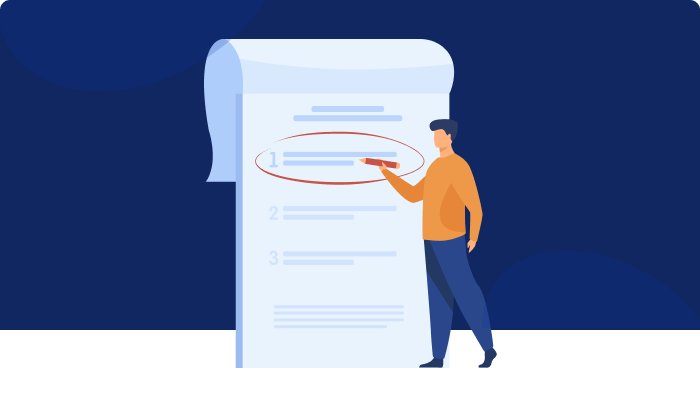 Web Form Design Tips
When creating effective web forms, there are a few key design tips to keep in mind. To start off, the form should be as simple and straightforward as possible. This means keeping the number of fields to a minimum and not asking for unnecessary information.
Keep it simple and concise: Use clear and concise language and limit the number of fields to only the most necessary information.
Make it visually appealing: Use a clean design to make the form look attractive and easy to fill out.
Use clear labels: Use clear and descriptive labels for each field to help users understand the requested information.
Provide clear instructions: Provide clear and concise instructions on how to fill out the form, including any required fields.
Make it mobile-friendly: Ensure the form is optimized for viewing and filling out on mobile devices.
These tips will help you create well-designed web forms that people can easily use on any device with minimal hassle. By taking into account user experience, clarity, and accessibility, you'll have no trouble crafting an intuitive form that meets your needs while still being enjoyable to interact with.


Get started with the leading Web Forms today!
Sign Up 14 Day Trial
Conclusion
Web forms are a powerful way to gather information from your users and automate processes. They can be used to capture leads, collect payments, manage subscriptions, or even generate customer feedback. With the right design and implementation, web forms offer an efficient way for businesses to streamline their operations. Forms.io provides an easy-to-use platform for creating custom web forms with drag-and-drop tools that make it simple for anyone—from beginners to experts—to create attractive yet effective web forms quickly and easily.
When designing your form, there are several things you should consider: use concise labels; ask only relevant questions; provide helpful instructions; keep the number of fields low; take advantage of validation features; focus on mobile optimization; choose colors wisely; include calls-to-action when appropriate. Taking these tips into account during the design process ensures your web form is optimized for maximum usability and user engagement.
In conclusion, web forms have become essential in today's digital world. When designed correctly they help businesses save time by automating processes while collecting valuable data at the same time. With Forms.io, creating engaging web forms has never been easier! Start building yours today and experience all the benefits of using this powerful tool yourself!
Why Choose 500apps?
#1
All-in-One Suite with more than 50 apps
#2
Everything you need today and in the future for all departments
#3
Unbelievable value - the lowest pricing you will ever find
#4
Hosted in 6 locations for compliance and blazing speeds
#5
24/5 Support - FREE chat, email and phone
#6
Uncapped features - limits you will never reach humanly
#7
Managed and maintained everyday by a dedicated team
#8
No downtime - comes with a 99.9% uptime guarantee
#9
Supports a number of international languages
#10
We've everything covered - 90k+ trust us with their business
Join the SaaS Revolution
All-in-One Suite of 50 apps

Unbelievable pricing - $14.99/user

24/5 Chat, Phone and Email Support