How Virtual Phone Numbers Can Streamline Your Business?
With the ever-changing nature of modern communication, businesses must be agile to stay ahead. Investing in a virtual phone number can be an effective and cost-efficient way for companies to streamline their operations and increase customer satisfaction. Here we explore how virtual phone numbers can help your business succeed in today's digital world.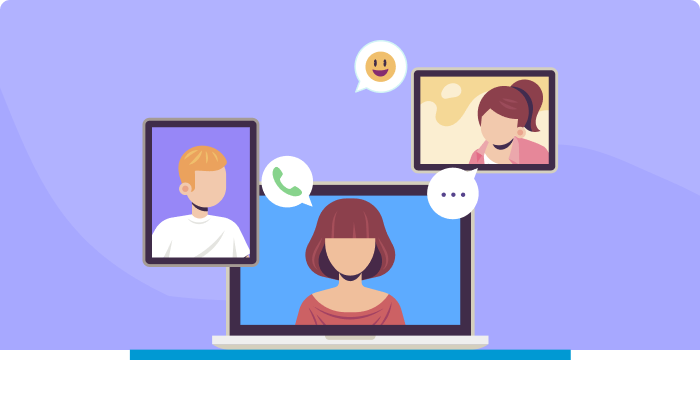 Virtual phone numbers have become increasingly popular among businesses because they provide enhanced flexibility and convenience. With a virtual phone number, users can send and receive calls from anywhere with an internet connection, making it easier than ever before to connect with customers on the go. Additionally, these services allow businesses to establish a local presence without investing heavily in physical infrastructure or personnel resources.
What Are Virtual Phone Numbers?
Virtual phone numbers are telephone numbers that allow businesses to communicate efficiently with customers. They act as a bridge between traditional landlines and the internet, allowing companies to make and receive calls from anywhere in the world without worrying about setting up physical infrastructure. With virtual phone numbers, businesses can quickly build an efficient telecommunication system while saving time and money.
Virtual telephone numbers give organisations access to features such as voicemail, call forwarding, auto-attendant, and even customized caller ID.

Virtual phone numbers help streamline business operations by providing a unified communication platform that allows staff members to stay connected regardless of location or device.

Using virtual phone numbers instead of traditional methods of communication simplifies operational processes and reduces costs associated with setting up complex telecom systems.

Virtual phone numbers improve the overall user experience for clients.
How Do Virtual Phone Numbers Work?
Virtual phone numbers are a great way to streamline your business operations, and they work in an easy-to-understand manner. By utilizing virtual PBX, call flow automation can be implemented with ease. This makes it easier for businesses to manage their calls and route them where they need to go.
From here, the process is simple: customers enter the virtual number, which then routes them according to the automated rules set up for that line. As a result, businesses don't have to worry about missed or misdirected calls and can focus on serving their customers better. With no hardware setup required, implementing virtual phone numbers into your existing system is incredibly easy, fast, and cost-effective.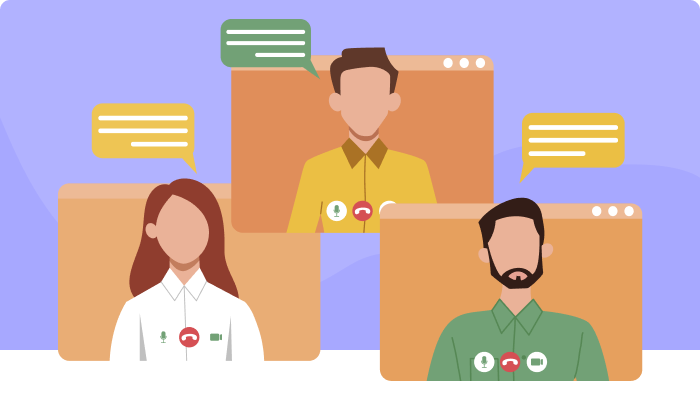 6 Benefits of Virtual Phone Numbers for Businesses
Using virtual phone numbers for business needs can provide several benefits. From call conferencing to more efficient customer service, these services are becoming increasingly popular in countries like India and beyond. Let's take a closer look at why virtual phone numbers are such an attractive option for businesses today.
Increased Reach
Virtual phone numbers provide businesses with the opportunity to expand their reach. With a virtual phone number, you can create a local presence in any geographic location without needing an office or physical infrastructure. This opens up new markets and allows customers to call your business regardless of location easily.
For example, PBXPlus is a virtual phone number provider that enables you to manage all incoming calls through automated call flow automation. You can also set up multiple extensions for different departments within your organization and customize how those calls are routed and answered. This ensures efficient handling of customer inquiries, improving customer experience and satisfaction.
TIP: Make sure you choose a reliable virtual phone number provider like PBXPlus to take full advantage of all the features available!
Cost-Efficiency
Cost efficiency is one of the biggest benefits of a virtual phone number. Getting your business set up with PBXPlus and its associated services comes at no cost, as these numbers are free! Moreover, there's no need to purchase additional hardware or software; this makes using a virtual phone number even more economical.
What's more, businesses who opt for PBXPlus don't have to worry about any pricey maintenance fees either. This means that their monthly bills will remain low while still enjoying all the features that come with the service, such as voicemail-to-text transcription and call forwarding. Customers also benefit from an improved customer experience through greater convenience when contacting businesses.
The advantages of virtual phone numbers and PBXPlus make it clear why so many businesses choose them for their communication needs. With increased reach, advanced features and cost savings, leveraging virtual phone numbers is undoubtedly one of the best ways to streamline your business communications today.
Flexibility
When it comes to running a business, flexibility is key. Virtual phone numbers are the perfect solution for streamlining your operations. With PBXPlus, you can get the best virtual phone number service and enjoy the ultimate flexibility.
Virtual phone numbers offer businesses of all sizes more control over their communications than ever before. You can easily route calls between multiple devices, such as landlines, cellphones or VoIP apps, from one centralized hub. This flexibility allows companies to respond quickly and efficiently to customer inquiries no matter where they're located. It also reduces costs by eliminating the need for separate physical lines and equipment for each location or remote worker. In addition, with PBXplus' enhanced call routing features, you'll be able to choose which routes suit your needs, giving you complete control over how calls are handled within your organization.
Virtual phone numbers provide numerous advantages that traditional telephony systems lack, increased efficiency and cost savings. If your business requires maximum flexibility without compromising on quality, then a virtual phone number provided by PBXplus may be what you need!
Get started with the leading Virtual Phone Number today! Sign Up 14 Day Trial
Portability
Portability is a key benefit of using virtual phone numbers for your business. With pbxplus, you can make and receive calls from anywhere with an internet connection on any device. We allow you to move office locations without updating or changing your telephone number. Customers don't need to worry about calling a new line if they want to contact you - it's already taken care of! Plus, you won't have to invest in expensive hardware as all communication happens through our online platform.
Virtual phone numbers also provide efficiency when managing multiple employees and teams within your organization. By assigning different extensions to each group, incoming calls are routed directly where they should go, eliminating wait times or confusion over who should answer what call. And because these virtual lines offer reliable reception, everyone gets their message quickly and easily- no matter how many people work remotely or in different offices around the globe!
With PBXPlus' portability features, businesses can enjoy increased customer satisfaction while reducing setup time and cost associated with traditional landlines. It's the perfect solution for companies needing fast communications access at any time and place.
Automation
When it comes to streamlining your business, automation is key. Virtual phone numbers can make this process easier by automating various tasks that would otherwise need manual intervention. PBXplus provides you with the tools needed to keep track of incoming and outgoing calls and manage customer interactions.
PBXPlus allows you to automate processes such as call routing, voice mail delivery, missed call notifications, voicemail transcription and more. This helps reduce costs associated with hiring staff for these tasks while ensuring customers receive prompt service. Additionally, automated systems allow businesses to respond quickly and efficiently to customer queries without having personnel available 24/7. Ultimately, virtual phone numbers with automation tools like PBXplus help businesses increase efficiency and productivity while providing excellent customer service.
Scalability
Scalability is a major advantage of virtual phone numbers for businesses. With the help of PBXPlus, organizations can dramatically expand their communication capabilities and ensure they can always handle an increasing number of calls. Companies don't have to worry about investing in additional hardware or dealing with installation delays whenever demand increases because all new lines are set up online immediately.
Moreover, this scalability also helps to keep costs down since it eliminates the need to pay for extra staff or equipment when business picks up. Instead, PBXPlus allows you to quickly scale your operations without needing extra resources. Its easy-to-manage interface ensures that teams can react swiftly to changes in customer needs, so they'll always take advantage of potential opportunities due to poor communication infrastructure.
PBXPlus makes scaling your business easier than ever, providing access to more features and allowing you to stay ahead of the competition amidst rapidly changing market conditions. With just a few clicks, you can adjust your setup according to current demands and ensure that customers receive the highest quality experience possible.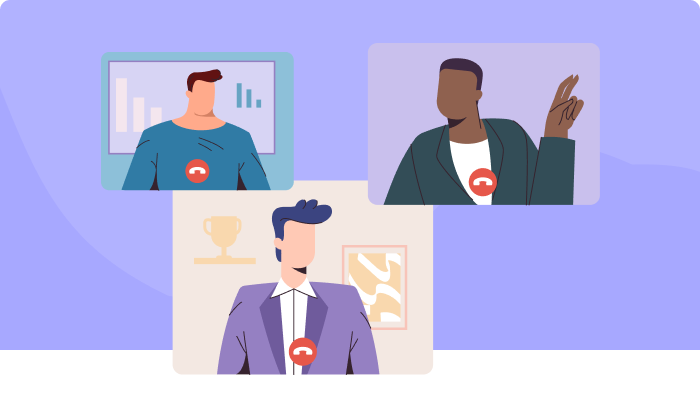 The Different Types of Virtual Phone Numbers Available
Virtual phone numbers can drastically improve the efficiency of your business operations. They offer a range of features that make communication simpler and more streamlined. But what types of virtual phone numbers are available? Look at some of the most popular ones on the market today.
Local Virtual Phone Numbers
Local virtual phone numbers are a great way to streamline your business communication. This technology allows you to have multiple local lines while only needing one physical device or hardware, reducing costs and making it easier for customers to reach you. Plus, with PBXPlus, you can get these numbers without buying new equipment or installing complex software on-site.
PBXPlus provides access to hundreds of local virtual phone numbers, making it easy for customers in every area to contact you quickly and easily. The system is simple to use and requires no maintenance or upkeep, so you can focus more on providing excellent customer service. Additionally, the cloud-hosted platform ensures that business interruption due to power outages or other issues will never be an issue.
International Virtual Phone Numbers
International virtual phone numbers allow businesses to expand their customer base and reach out across borders. With PBXPlus's international virtual number service, you can instantly connect customers in different countries without having to worry about costly hardware or complicated setup processes.
The benefits of using a virtual phone number for international calls are numerous. Calls can be made at a local rate no matter where they originate, while all incoming calls will have access to low-cost options such as VoIP routing. Additionally, all callers will get consistent service quality regardless of location and time zone differences. This makes it easier for companies to engage with customers and build relationships even when separated by thousands of miles.
Short Code Numbers
Shortcodes are a type of virtual phone number typically used for text messaging marketing. They have many advantages and can be a great way to streamline your business's communications. Short code numbers provide businesses with an effective way to reach customers via SMS, allowing them to send messages directly to their customers' mobile phones.
Using shortcodes through PBXplus provides even more benefits compared to other providers. For one, businesses get access to advanced features like analytics and reporting tools which enable them to track the performance of their campaigns better. Plus, there's no need for additional hardware or software - users just need an internet connection and a laptop or desktop computer. Finally, it's incredibly cost-effective as no setup costs are involved when using the service.
In summary, having virtual phone numbers in the form of shortcode numbers can make a big difference in how well you manage customer relations and increase sales outreach efforts. With PBXplus, businesses gain access to powerful features, all while being able to enjoy low costs at the same time.
Ringless Voicemail Numbers
Ringless voicemail numbers are becoming an invaluable asset for businesses that need a quick and easy way to reach their customers. By using virtual phone numbers, companies can send pre-recorded messages straight into the customer's voicemail without ever having to dial the number. This makes it easier for businesses to get in touch with potential leads or existing customers while offering personalized service.
PBXplus provides businesses with access to these ringless voicemail numbers to seamlessly integrate this technology into their workflow. With PBXplus, businesses have all the functionality of traditional phone systems plus additional features like voice recognition and automated call routing, which allows them to customize how they communicate with each customer. Companies also benefit from cost savings since there is no need for expensive hardware or software setup costs associated with other virtual phone numbers.
By utilizing ringless voicemail numbers through PBXplus, businesses can easily streamline their communication process and boost customer satisfaction in one simple step. With this technology at their fingertips, companies will be well-positioned to take advantage of opportunities as quickly as possible and ensure that every customer interaction is positive and productive.
Mobile Virtual Phone Numbers
Mobile virtual phone numbers, also known as MVNOs, can be a great asset for businesses. In contrast to ringless voicemail numbers, they provide the capability to make and receive calls. This makes them ideal for streamlining operations, allowing business owners to keep their existing number while taking advantage of cost-saving benefits. Here are four ways in which mobile virtual phone numbers (MVNOs) through PBXPlus can help your business:
They offer flexibility when routing calls. You can choose exactly where they need to go based on your specific needs.

You can customize features such as call forwarding, auto attendant greetings, and voicemail settings that meet your requirements.

It's easy to scale up or down based on fluctuations in demand because there's no hardware installation required; all you need is an internet connection!

They provide access to advanced features like analytics tracking, so you can see your system's performance in real-time and make adjustments if necessary.
The convenience of having a mobile virtual phone number with PBXPlus means less hassle for managing different services across multiple providers and more time spent growing your business. When everything's under one roof, communication becomes simpler without sacrificing quality or reliability, something every business owner should strive for!
Conclusion
Virtual phone numbers offer a wide range of benefits for businesses, as they can help to streamline operations and increase customer satisfaction. With the ability to create international virtual phone numbers, short code numbers, ringless voicemail numbers, and mobile virtual phone numbers, businesses can extend their reach globally while keeping costs low. PBXPlus is an example of a service that allows businesses to purchase virtual phone numbers in multiple countries at once - making it easier to communicate with customers worldwide than ever.
Virtual phone numbers can give your business numerous advantages over traditional communication methods. From cost savings to increased accessibility, these services can make any business more efficient and effective. Furthermore, by using advanced features such as automated voicemails or text messages, you can ensure that all incoming calls are answered quickly and professionally.
Why Choose 500apps?
#1
All-in-One Suite with more than 50 apps
#2
Everything you need today and in the future for all departments
#3
Unbelievable value - the lowest pricing you will ever find
#4
Hosted in 6 locations for compliance and blazing speeds
#5
24/5 Support - FREE chat, email and phone
#6
Uncapped features - limits you will never reach humanly
#7
Managed and maintained everyday by a dedicated team
#8
No downtime - comes with a 99.9% uptime guarantee
#9
Supports a number of international languages
#10
We've everything covered - 90k+ trust us with their business
Join the SaaS Revolution
All-in-One Suite of 50 apps

Unbelievable pricing - $14.99/user

24/5 Chat, Phone and Email Support