9 Best Practices for Joining a Meeting
Workplace meetings are critical for maintaining productivity and ensuring that all tasks are completed in a timely manner. Joining these meetings is an essential part of the job, but it's easy to make mistakes that can lead to confusion or disruption. Fortunately, there are some best practices you can use when joining a meeting to ensure everyone has a productive experience.
The 9 Best Practices for Joining a Meeting will help you stay organized, appear professional, and get the most out of your meetings. You'll learn how to prepare before entering any virtual conference room, so you don't waste anyone's time and energy. We'll also cover tips on being proactive during the call, such as taking notes and being prepared with questions. Finally, we'll review strategies for engaging with other participants while remaining respectful of others' privacy.
Following these simple guidelines, you can maximize your participation in work-related meetings and become more efficient when interacting with colleagues online! So let's dive right in and learn about the nine best practices for joining a meeting!
4 Different Types of Meetings
When joining a meeting, it's important to be aware of the different types that may exist. For example, there are formal meetings for business purposes, casual catch-ups with friends, and calls which involve an audience of up to a limited number. Each type requires different best practices when joining to ensure your participation is effective.
Team Meetings: A meeting with a team of people to discuss progress, challenges, and upcoming tasks.

Brainstorming Sessions: A meeting with a group of people to generate new ideas, solve problems, and find creative solutions.

Strategy Meetings: A meeting with a group to discuss and plan out strategies for achieving goals and objectives.

Planning Meetings: A meeting with a group to discuss and plan out projects, initiatives, and goals.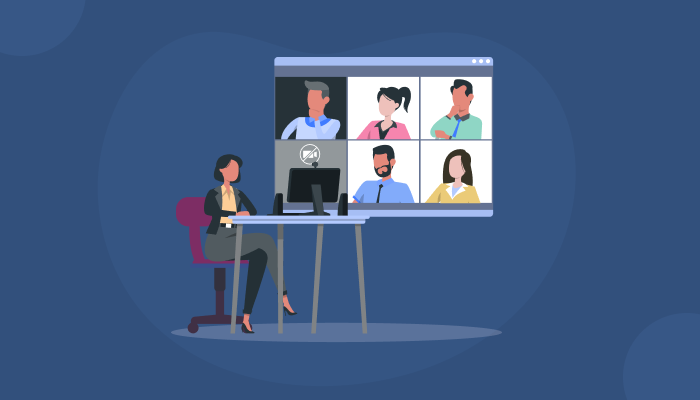 Basic Requirements to Join a Meeting
Joining a meeting shouldn't be difficult, but knowing the basic requirements and protocols is important. Many meetings require advance registration before they can join in. This is especially true when attending virtual meetings with 500conference or other online platforms. It's also essential to access the right technology: reliable internet connection, video conferencing software and hardware, etc.
A reliable internet connection

A web browser or application compatible with the meeting software being used.

Access to the meeting link provided by the host.

A microphone and/or webcam, depending on the meeting requirements.

A valid email address, if needed to register for the meeting.
Get started with the leading Virtual Join Meeting Tool today! Sign Up 14 Day Trial
9 Best Practices for Joining a Meeting
Joining a meeting quickly and efficiently is an important part of digital communication. Whether you're joining from your browser or through an app, there are some best practices to keep in mind. By following these guidelines, we can ensure everyone's time, and experience is maximized during the meeting.
Prepare Appropriately
Joining a meeting is an important part of any job, and making a good impression is crucial. When joining the meeting, you should prepare appropriately by familiarizing yourself with what will be discussed beforehand. This could include researching topics ahead of time or reading over materials related to the discussion. It also helps to plan out questions in advance that can help inform the conversation. Joining a meeting smartly requires proper preparation.
Arrive Early
It's important to arrive early when joining a meeting. It ensures that you're ready for the start of the session and won't be scrambling at the last minute if there are any technical issues. Being punctual also shows respect for your colleagues and signals that you take them and their time seriously. Here are some tips to help make arriving on time easier:
Set your calendar reminders in advance.

Plan for potential disruptions (e.g., traffic or public transport delays).

Use two devices to switch between audio/video platforms if needed easily.
By following these steps and making sure to arrive early, participants will easily transition into the session and be prepared to contribute from the beginning. This sets a positive tone for the rest of the meeting, helping everyone get the most out of it.
Mute Your Microphone
When joining a meeting, it's important to remember to mute your microphone. This will help prevent background noise from being disruptive to other participants in the call. It also allows everyone to hear each person clearly when participating in the discussion.
Use Video Conferencing
Using video conferencing for meetings is becoming increasingly popular. This can help people to connect in a more engaging way than just audio-only conferences and makes it easier to keep track of who's talking and paying attention. When joining a meeting via video, a few best practices should be followed.
Stay Engaged And Participate
Staying engaged and participating in meetings is key to ensuring the meeting runs smoothly. It's important to keep up with any tasks or assignments discussed and actively engage in conversations if you can. This lets other participants know they can rely on your participation when needed.
Listen Actively
It is important to listen when joining a meeting actively. Listening effectively ensures that everyone can participate in the discussion and stay engaged. When attending, it's helpful to be attentive and focus on understanding what is being said so that you can contribute thoughtfully. This means not only hearing what others are saying but also thinking through their points and considering how they fit into the larger context of the conversation.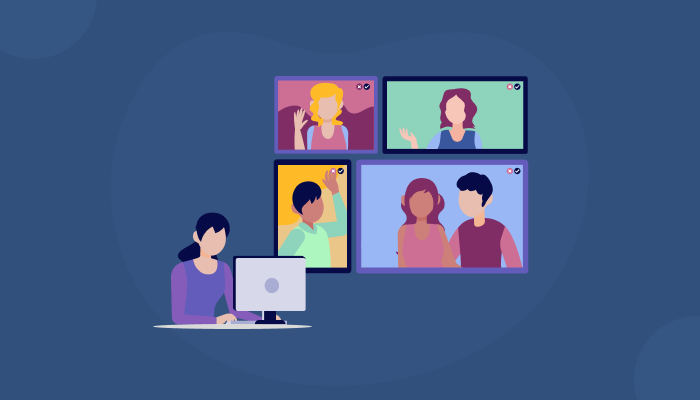 Ask Questions
Asking questions is an integral part of joining a meeting. It helps to clarify points made, ensures that everyone is on the same page, and demonstrates active participation in the conversation. Here are five ways you can ask effective questions:
1. Be specific: Make sure your question has a clear purpose or intent.
2. Ask open-ended questions: This encourages further discussion beyond just yes or no answers.
3. Choose your words carefully: Be mindful of the tone and phrasing used when asking questions to avoid appearing hostile or confrontational.
4. Make eye contact: Looking people in the eye shows confidence and respect for their opinion and expertise.
5. Take notes: Write down key points mentioned as well as any follow-up questions you may have for later clarification if needed.
Respect The Moderator
When joining a meeting, it's important to respect the moderator. This means following the rules of engagement set out by them and participating in discussions accordingly. Respect for the moderator is integral to creating an environment where everyone feels comfortable speaking their minds and sharing ideas.
Follow Up After The Meeting
After the meeting is done, it's important to follow up. It's essential to ensure everyone is on the same page and that tasks are completed. Following through with your commitments not only shows you're reliable but is also helpful in strengthening relationships. Here are some things to consider when following up after a meeting:
Follow-up emails:
Summarize what was discussed during the meeting

Ask any relevant questions that were left unanswered
Phone calls:
Check-in with colleagues and thank them for their participation

Clarify any points or ideas from the meeting that need further elaboration
Following up effectively ensures that no one gets forgotten or left behind after a productive discussion. Taking and ensuring full understanding among all parties involved demonstrates an appreciation for each other's time and effort, confirming that everyone's contributions matter. Taking actionable steps like these will help keep conversations going even long after the meeting has concluded.
Conclusion
As technology becomes more accessible and efficient, meetings are increasingly taking place in the digital realm. Joining a meeting can be intimidating if you're unfamiliar with the process, but following these nine best practices will help ensure that your participation is successful.
It is essential to prepare appropriately by researching the topic of discussion and gathering any materials you need ahead of time. Arrive early so you can connect to audio/video services and familiarize yourself with the platform. During the meeting, listen actively and remain engaged with what's happening; ask questions as appropriate, but respect the moderator should they prefer not to take them at certain times. Finally, follow up after the meeting by summarizing key points or offering feedback on how things were handled.
Why Choose 500apps?
#1
All-in-One Suite with more than 50 apps
#2
Everything you need today and in the future for all departments
#3
Unbelievable value - the lowest pricing you will ever find
#4
Hosted in 6 locations for compliance and blazing speeds
#5
24/5 Support - FREE chat, email and phone
#6
Uncapped features - limits you will never reach humanly
#7
Managed and maintained everyday by a dedicated team
#8
No downtime - comes with a 99.9% uptime guarantee
#9
Supports a number of international languages
#10
We've everything covered - 90k+ trust us with their business
Join the SaaS Revolution
All-in-One Suite of 50 apps

Unbelievable pricing - $14.99/user

24/5 Chat, Phone and Email Support