6 Key Benefits of Implementing an Online Chatbot for Your Business
Chatbots are becoming increasingly popular for businesses, as they offer a variety of benefits. They can help improve customer service, increase efficiency, reduce costs, and provide 24/7 customer support.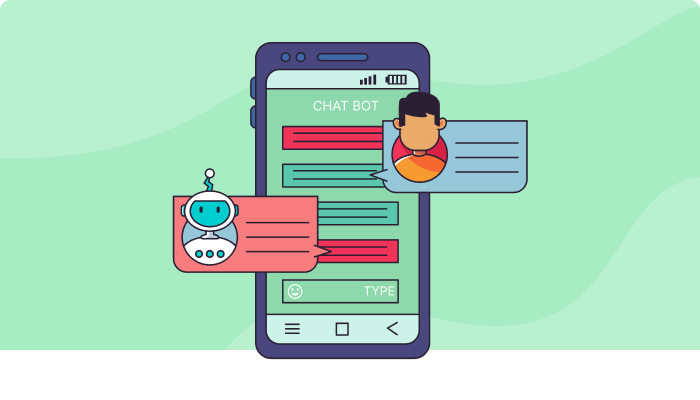 The use of technology to improve the customer experience has been around for a while, but few tools have revolutionized how businesses interact with their customers, like chatbots. Chatbots are a powerful tool that can help your business grow by providing 24/7 customer service and increasing customer engagement. Here, we will explore 6 benefits of implementing an online chatbot for your business.
From improving customer satisfaction to reducing operational costs, chatbots offer numerous advantages to any organization that wishes to provide its users with high-quality customer experiences. They enable companies to respond quickly and accurately to customer inquiries while also allowing them to collect valuable data about user behavior and preferences. Additionally, they can be used as effective marketing tools that allow organizations to target potential customers more effectively.
Online Chatbots Vs. Live Chat: Pros and Cons
When it comes to customer service, businesses face a tough decision: online chatbot or live chat? Both options have their pros and cons. When considering an online chatbot, one advantage is its 24/7 availability. A customer service chatbot can provide immediate assistance any time of day or night, unlike human employees who may not be able to work round the clock. Additionally, bots are more cost-efficient than hiring multiple people for customer support services.
Online Chatbot Pros:
Available 24/7: Online chatbots are available 24/7, so customers can get answers to their questions anytime.
Automated: Online chatbots can quickly provide automated answers to customers' questions without needing human involvement.
Cost-effective: Online chatbots are typically much more cost-effective than live chat, requiring less human labor.
Personalization: Online chatbots can be personalized to the customer's preferences, so they feel like they are getting a more tailored experience. Online Chatbot Cons:
Limited Knowledge: Online chatbots can only answer questions they have been programmed to answer, so they may need help to satisfactorily answer complex or unique questions.
Limited Interaction: Online chatbots must improve their ability to interact with customers, as they can only provide pre-programmed responses.
Live Chat Pros:
Personalized: Live chat allows for a more personalized customer experience, as agents can tailor their responses to the customer's needs.
Emotional Support: Live chat agents can provide emotional support to customers in a way that online chatbots can't.
Real-time Answers: Live chat agents can provide real-time answers to customer questions, which can be quicker than automated online chatbot responses.
Live Chat Cons:
Expensive: Live chat requires human labor, which can be expensive.
Limited Availability: Live chat agents may only be available sometimes, so customers may need to wait for a response.
Limited Knowledge: Live chat agents may need the expertise to answer complex or technical questions.
6 Benefits of Implementing an Online Chatbot for Your Business
Online chatbots to handle customer inquiries have become increasingly popular among businesses. This article will discuss the 11 benefits of implementing an online chatbot for your business. Companies that employ AI chatbots can reap many rewards, from increased efficiency and cost-effectiveness to improved customer experience and satisfaction.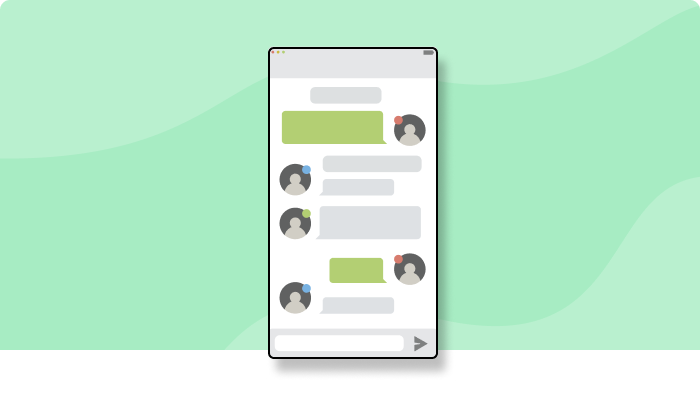 Increased Customer Satisfaction
Chatbots are becoming increasingly popular as a means to provide customer service. Powered by conversational AI technology, an online chatbot can quickly and accurately answer customers' questions and address their concerns, leading to increased customer satisfaction. Not only do chatbots save businesses time and money, but they also help boost customer engagement in ways that weren't possible before.
Here's how implementing an online chatbot powered by BotUp can increase customer satisfaction:
Customers no longer have to wait for someone from the business team to respond; instead, they get answers almost immediately, leaving them satisfied with the experience.
As most conversations between users and bots are automated using natural language processing (NLP), companies can deliver efficient customer service at scale.
With AI-driven analytics capabilities, businesses can gain deep insights into user behaviour and preferences, allowing them to understand their customers' needs better and improve services accordingly.
In addition, when integrated with other systems, such as CRM or marketing automation tools, an AI chatbot allows businesses to automate tasks like lead qualification, follow-ups etc., resulting in improved efficiency across departments within the organization. This helps reduce manual errors while automating mundane processes so employees can focus on more strategic initiatives that drive growth.
Improved Customer Retention
Chatbot software is an increasingly popular tool businesses use to improve customer retention. By providing customers with a free chatbot online, companies can quickly and easily answer inquiries in real-time without needing customer service staff. This reduces overhead costs and provides customers with fast and efficient support when they have questions or concerns.
Implementing a chatbot can benefit businesses, from improved customer satisfaction to increased efficiency. With bots available 24/7, customers don't have to wait long for their queries to be addressed; instead, they can get immediate help whenever needed. Additionally, by allowing customers to interact directly with bots on websites or through social media channels, businesses can develop better relationships with their clients as well as boost loyalty and brand recognition over time.
Using BotUp technology makes this process even easier - companies no longer have to worry about creating complex code or programming language; instead, they can simply integrate the existing platform into their existing infrastructure and start engaging with customers immediately. Through this approach, businesses will see significant improvements in customer retention rates while freeing up internal resources simultaneously.
Automated Customer Support
Automated customer support is an important benefit of implementing an online chatbot for your business. Freeing time and resources, automated customer service ensures that customers get the answers they need quickly and without hassle. Here are 4 key advantages of using an online chatbot, BotUp that provides automated customer support:
Increased efficiency: With BotUp's AI-enabled technology, customers can receive quick responses to their queries 24/7 in a fraction of the time it would take a human representative.
Cost savings: Automating customer service saves on labour costs and helps reduce other related expenses, such as training costs or infrastructure investments needed for servicing customers.
Improved satisfaction: Chatbots offer a more personalised interaction than traditional channels like phone or email, helping to create stronger relationships between businesses and their customers. This leads to increased loyalty and higher levels of satisfaction from users.
Enhanced scalability: As demand increases, so does the need for additional staff; however, with BotUp, you don't have to worry about scaling up operations because its platform allows for more efficient management of inquiries at scale.
By leveraging the power of an online chatbot, companies can easily provide superior customer service while simultaneously reducing operational costs and improving overall customer experience.
Increased Engagement
Engaging with customers is important for any business. Businesses can increase customer engagement in various ways by implementing an online chatbot, such as BotUp. Chatbots can respond quickly and accurately to customer inquiries, which leads to improved customer service experiences. Additionally, using the best online chatbot technology allows companies to create personalized conversations that make customers feel valued and appreciated. This level of personalization helps businesses build relationships and loyalty with their existing customers while attracting new ones.
By utilizing this data through BotUp's dashboard, businesses can gain valuable insights into how they should tailor messages to their target audience. As a result, companies have seen significant growth in conversions due to increased engagement levels between them and their customers. Ultimately, investing in an online chatbot like BotUp helps businesses save time and money while boosting customer satisfaction at the same time.
Reduced Cost
An online chatbot can help reduce costs for businesses in numerous ways. Utilizing an AI-powered bot to handle customer service inquiries and other basic tasks means your business won't have to hire additional staff or outsource the work, which can be expensive. With BotUp's advanced automation features like Natural Language Processing (NLP), you can even create sophisticated conversations that offer a more personalized experience without needing human intervention.
By automating mundane tasks with a chatbot, not only do businesses save on labor costs but also time spent responding to customers' queries. This allows them to focus on more complex problems and provide better value for their target audience. Additionally, having an online chatbot available 24/7 provides around-the-clock support while ensuring high-quality responses at all times, something that would otherwise require large teams of employees working around the clock.
Improved Accessibility
One of the key benefits of implementing an online chatbot for your business is improved accessibility. Chatbots allow customers to interact with businesses 24/7, no matter where they are. Customer queries can be answered quickly and efficiently without relying on manual support. Using a platform such as BotUp allows companies to create customisable bots tailored to their specific needs, so customers can access all the information they require, from product data or account details to booking forms, at any time of day or night.
Chatbots also offer several advantages over traditional methods of communication:
Time savings: By automating certain processes and providing instant responses, chatbots can save businesses considerable time and resources when dealing with customer enquiries.
Improved efficiency: Customers don't need to wait for someone to answer their query; instead, they can get the answers they need and move on to other tasks more quickly.
Cost-effectiveness: Not only do chatbots reduce labour costs associated with manual customer service but they also eliminate the need for additional software and hardware investments required by conventional solutions.
These features make it easier for businesses to provide high-quality customer experiences while reducing overall operational costs. Moreover, given its flexibility, scalability, and ease of use, a chatbot like BotUp is an effective way for businesses to improve their accessibility without spending too much money or resources.
6 Most Popular Online Chatbot Software
Chatbot software is a great way to make your business more accessible and efficient. When considering which software to use, it's important to know the most popular options. Here are 6 of the most popular online chatbot software: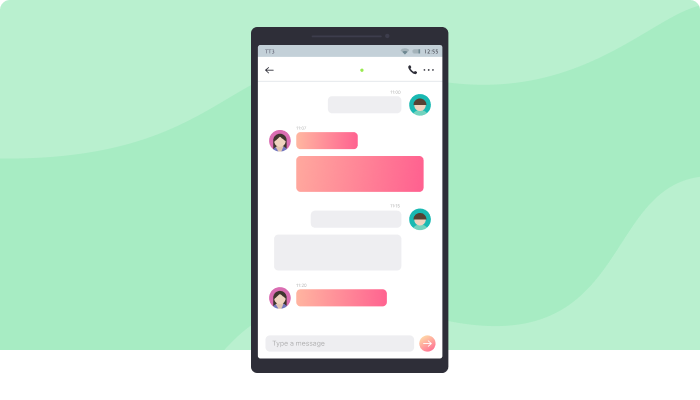 Intercom
Intercom is a popular online chatbot software amongst businesses. It can be used to automate customer service conversations and for sales outreach purposes, making it easy to connect with customers in real-time. Intercom allows you to customize your messaging campaigns based on the user's behavior or interests so each conversation feels natural and personalized.
Implementing an online chatbot powered by Intercom will help make customer service more efficient and provide valuable insights into how customers interact with your brand. Through this data, businesses can create more effective strategies for marketing and communication.
Drift
Drift is a popular chatbot that has been helping businesses since 2014. It's an AI-powered customer service and sales platform designed to deliver faster responses and more personalized customer experiences. With Drift, you can set up automated conversations with visitors on your website, allowing them to quickly find the information they need without waiting for a human response. This means quicker resolutions to customer queries, leading to improved customer satisfaction and higher conversion rates.
Drift makes it easier to nurture leads through its powerful conversational marketing capabilities. You can create custom messages that are tailored specifically to each user based on their interaction history with your business. As well as this, you'll be able to track key metrics like conversation success rate in real-time so that you can refine your messaging strategy accordingly.
Tidio
Tidio is a great way to implement an online chatbot for your business. It's simple to set up and use, with tons of features that can help you customize the experience for your customers. You can create automated messages to greet visitors immediately when they land on your website or even collect leads in real-time. Tidio offers integrations with popular email marketing tools, making it easy to follow up with customers after they've left their messages.
The best part about using Tidio is its affordability. Even if you're working with a tight budget, you still get access to all the advanced features at no extra cost. With its free plan offering unlimited conversations and up to three team members in each account, Tidio provides plenty of options for businesses of any size.
Freshchat
Freshchat is a popular online chatbot service that can help businesses deliver a better customer experience. This tool enables companies to create an easy-to-use, automated system for communicating with customers. Freshchat's features allow you to customize the look and feel of your chatbot, as well as provide customizations such as personalized greetings and messages.
The benefits of implementing Freshchat are numerous; its AI technology helps improve customer satisfaction by providing faster response times and more accurate answers. It also allows businesses to easily track conversations and identify common customer complaints, allowing them to address these concerns quickly and effectively.
Sendinblue
Sendinblue is a powerful online chatbot that can help businesses maximize customer engagement and interactions. It offers automated conversations, custom-made templates for different conversations, real-time notifications and reporting capabilities. Using Sendinblue's live chat feature, businesses can respond to customers quickly and provide better service to those who need it most.
The benefits of using Sendinblue include improved customer satisfaction levels, higher conversion rates from leads to sales, lower costs associated with customer service inquiries, and increased customer retention through repeat purchases. Additionally, because the platform is cloud-based, it's easy to integrate with other software applications or services like email marketing campaigns so you can take advantage of additional opportunities for growth and success.
BotUp
BotUp is a comprehensive online chatbot solution for businesses looking to improve their customer experience.
BotUp allows businesses to quickly and easily create automated conversations tailored to their customers' needs.
BotUp's artificial intelligence engine ensures accuracy in all replies.
BotUp saves time and resources by automating customer service tasks.
Companies gain valuable insights into their customer base through detailed analytics.
BotUp helps organizations better understand their audience and improve the efficiency of operations.
Get started with the leading Online Chatbot Software today! Sign Up 14 Day Trial
Conclusion
Implementing an online chatbot for your business can provide various benefits. By utilizing automated customer support and improved customer retention, businesses can increase their efficiency and customer satisfaction. Many different chatbot platforms are available on the market, such as BotUp, Tidio, Freshchat and Sendinblue. Each platform offers unique features to help run your business smoothly and efficiently. Ultimately, no matter which platform you choose, investing in an online chatbot will benefit any business that wishes to improve its operations and better serve customers.
Why Choose 500apps?
#1
All-in-One Suite with more than 50 apps
#2
Everything you need today and in the future for all departments
#3
Unbelievable value - the lowest pricing you will ever find
#4
Hosted in 6 locations for compliance and blazing speeds
#5
24/5 Support - FREE chat, email and phone
#6
Uncapped features - limits you will never reach humanly
#7
Managed and maintained everyday by a dedicated team
#8
No downtime - comes with a 99.9% uptime guarantee
#9
Supports a number of international languages
#10
We've everything covered - 90k+ trust us with their business
Join the SaaS Revolution
All-in-One Suite of 50 apps

Unbelievable pricing - $14.99/user

24/5 Chat, Phone and Email Support